When is

schedule

BTC Halving 
Block 840,000, which is anticipated to occur on April 27, 2024, at 03:45:19 UTC, will mark the next Bitcoin halving date.
The block reward will decrease from 6.25 Bitcoin per block down 3.125 Bitcoin per block on the day that Bitcoin will halve in value.
Although the precise bottom is difficult to identify, many projects are currently trading for significantly less than they did before the outbreak, with little risk of further decline.
Additionally, Bitcoin's (BTC-USD) mining payouts will be cut in half sometime in Q1 2024.
This halving will likely spark a new crypto bull run next year, maintaining the historical tendency because the majority of cryptocurrencies connect with BTC.
"And I am a big fan of Cardano (ADA) Project but when I go to choose the top 4 potential coins for the next bull run on the basis of Project development and Past performance.
Then I found other 4 Projects, I could increase no. of the list but that would be not honest analysis."
So let's take a closer look at the next 4 coin to buy since they stand to gain a lot from Bitcoin's halving.
Given that many of these tokens are small-cap projects, I strongly advise conducting your own investigation into them.
Key elements that cryptocurrency investors should think about include:
Is the cryptocurrency in question stable?

Does that particular coin serve as a value store?

What kind of benefit is offered by a specific cryptocurrency or cryptocurrency network?

Furthermore, how effective is this cryptocurrency in comparison to others?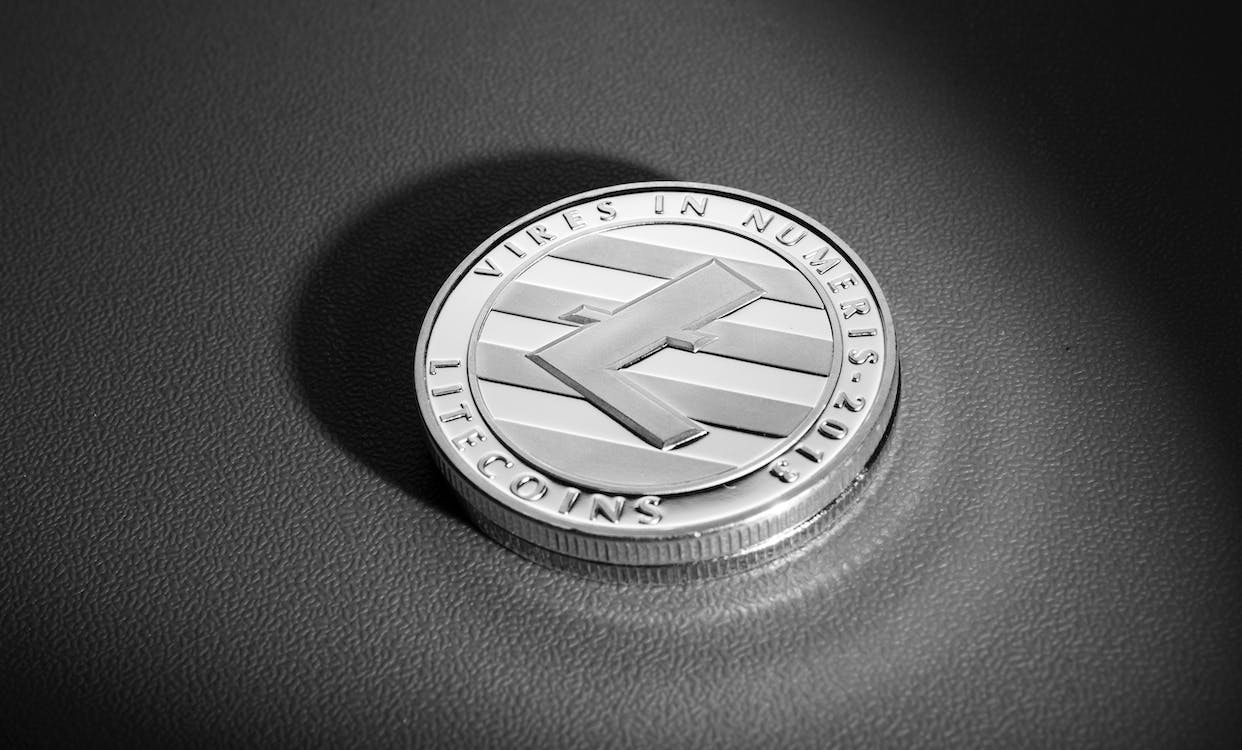 1.Litecoin (LTC-USD)
In light of this, investing in Litecoin (CRYPTO: LTC) may be a wonderful idea right now. Due to its rising popularity, Litecoin, the 14th largest cryptocurrency in the world by market cap, has established itself as a mainstay for many cryptocurrency portfolios.
Let's explore the reasons Litecoin is currently rising in popularity.
The speed of Litecoin is four times that of Bitcoin.
Cryptocurrencies were created, among other things, to make money transfers quicker and less expensive.
In this sense, the utility for the end-user is increased the faster a given crypto network can process transactions (and the lower the fees associated with these transactions).
 Increasing adoption boosts market capitalization
It's not surprising to see the value of LTC coins increase recently given the aforementioned causes that contributed to Litecoin's ascent to fame in the cryptocurrency market.
Litecoin coins still represent a nearly double-up for investors who have stayed constant since the year's beginning, despite practically halving from their peak in May.
As a result, cryptocurrency investors looking for tokens that are not only big but also appear stable could want to think about Litecoin.
 Litecoin's chances are boosted by upgrades and improvements
It's still interesting to follow the competition for innovation in the crypto here.
Developers on various networks are frantically trying to improve their network in every way they can.
Among the main objectives developers are focusing on at the moment are increasing transaction speeds, decreasing prices, and becoming more sustainable (technologically and environmentally).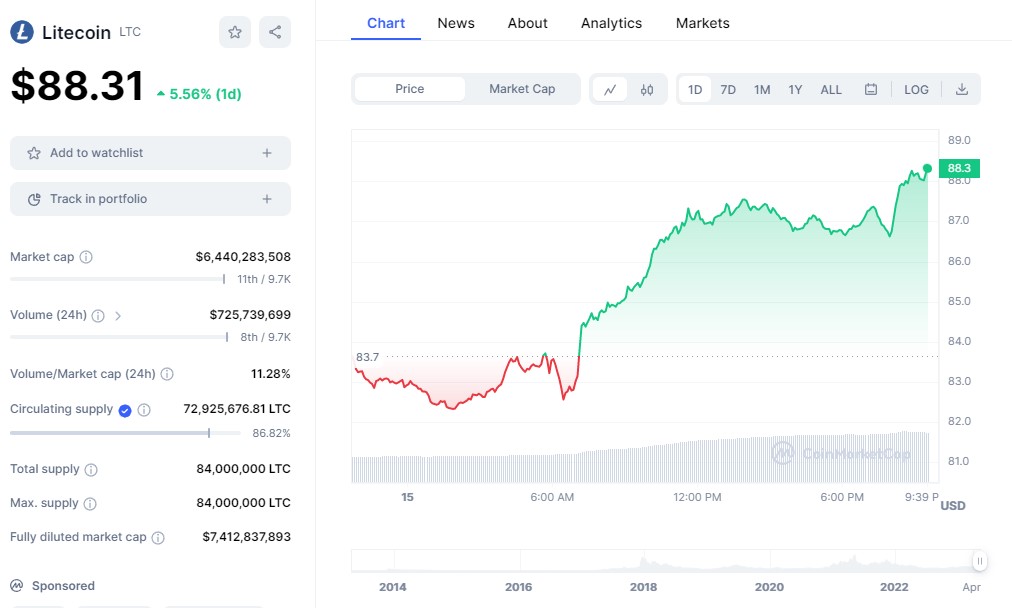 For cryptocurrency investors who are ready to go outside the box, Litecoin continues to be an attractive alternative.
Yes, it's likely that Bitcoin and Ethereum will continue to be the main assets for the majority of investors in this industry.
However, it's never a bad idea to mix in a few tokens from other blockchains that have established (and increasing) utility.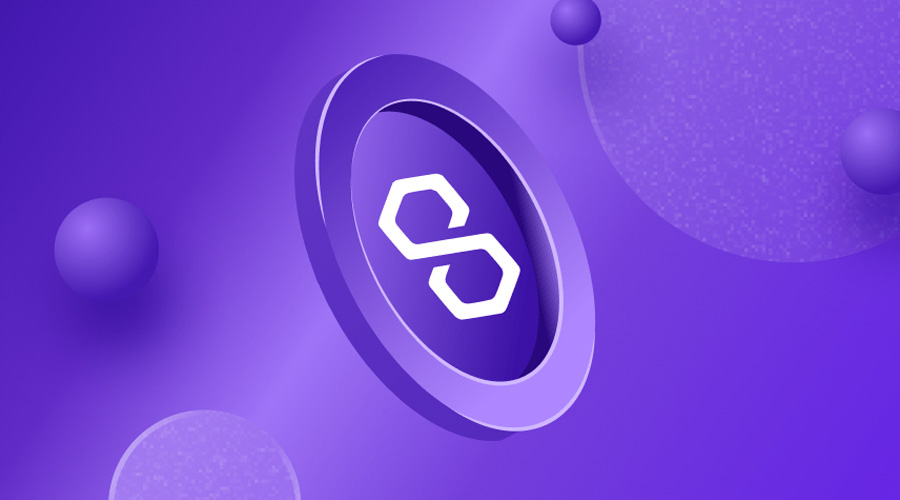 2.Polygon (MATIC)
Polygon continues to stand out as the premier Layer 2 blockchain built on top of Ethereum. No wonder investors are flocking to it ahead of the merge.
Let's explore the reasons Polygon is currently rising in popularity.
The updated technology from Polygon
The best way to understand Polygon is that it improves, speeds up, or reduces the cost of everything on Ethereum.
This is why Polygon is frequently referred to as a "scalability solution" for Ethereum. Polygon improves speeds and lowers transaction fees on the blockchain by assisting Ethereum in scaling.
Therefore, any new technology that enhances Polygon's capacity to grow Ethereum will be given consideration.
And a new technology solution called zkEVM is currently attracting a lot of interest. In fact, cryptocurrency gurus are now making YouTube videos that claim this is the direction that cryptocurrency is going.
Then why is Polygon zkEVM important, and what in the world is it? The most straightforward explanation is that "zk" refers for "zero knowledge" and "EVM" stands for "Ethereum Virtual Machine."
When you put them all together, you obtain a very advanced cryptographic approach for confirming transactions on the Ethereum blockchain.
The merging of polygons
Everyone is focused on Ethereum while discussing how to take advantage of the forthcoming merging.
But with just under two months left, an increasing number of knowledgeable investors are now looking for alternative cryptocurrencies that can tangentially profit from the merger.
On top of the Layer 1 Ethereum blockchain, they are concentrating on Layer 2 blockchains.
Basic blockchain architecture is provided by Layer 1 chains, while Layer 2 chains are created on top of this primary base layer.
It should come as no surprise that all the hype surrounding ETH and the integration is supporting MATIC since Polygon is the most significant Layer 2 blockchain on Ethereum.
Multiple angles of polygons
Recently, Polygon has been on fire, and there are no indications that it will let up. For the foreseeable future, Polygon will be directly impacted by all the buzz around the merger.
If ETH increases, MATIC will as well.
The best part is that Polygon keeps demonstrating that it is a market leader when it comes to introducing new technological innovations.
That was first evident with the Disney Accelerator programme, and it is once again apparent with the launch of a potent new scaling solution for Ethereum.
As a result, it is getting increasingly difficult to ignore the purchase indications near Polygon.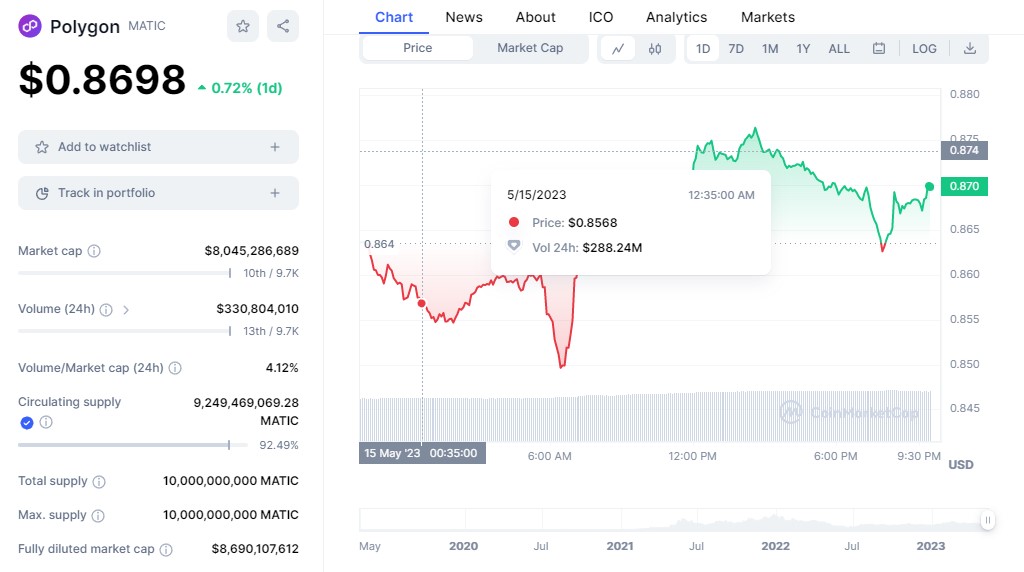 Matic enables you to stake on the Ethereum blockchain and use the cryptocurrency to complete transactions.
Due to the low transaction costs now associated with the Ethereum blockchain, more people are adopting it.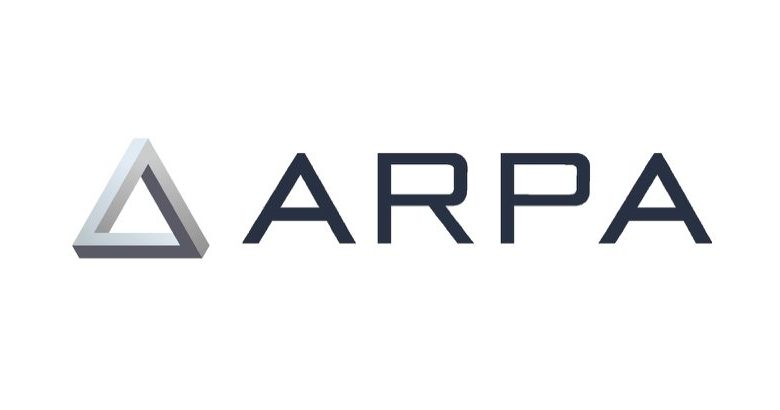 3.ARPA COIN
ARPA is an Ethereum token that powers ARPA Chain, a computation network that enables privacy-preserving smart contracts, data storage, and scalable off-chain transactions.
The ARPA token can be used to pay for data and computation in addition to governing the future of the network.
Let's explore the reasons APRA COIN is currently rising in popularity.
scaling solution
A Layer-2 scaling solution called ARPA Chain is designed to function as a compute network while maintaining anonymity.
That implies that it can dramatically increase transaction throughput while upholding strict standards for data privacy and security in blockchain networks.
To preserve privacy and computational accuracy, ARPA uses Secure Multi-Party Computation (SMPC) and secret-sharing technologies.
Arpa Network's and Secure Multi-Party Computation (SPMC)
Secure Multi-Party Computation allows the ARPA Layer-2 solution to protect and validate transactions while increasing transaction processing times for practically any blockchain network.
According to ARPA, privacy-preservation with SMPC is more advanced than other methods such as homomorphic encryption (HE), zk-SNARKs, Zero-Knowledge Proofs (ZKPs), and Trusted Execution Environments (TEEs).
SMPC has advantages in terms of scalability, flexibility, trust, and practical efficiency for a wide range of real-world uses. ARPA Chain makes use of several main design parameters to achieve this, including:
Security-first, verifiable computation: Computation on the ARPA crypto network is designed to ensure that nodes are unable to receive secure data to which they do not initially have access.
This design can improve overall network scalability and processing times for sovereign networks.
Blockchain agnostic and interoperable: By combining secure and verifiable computation, the complex nature of computation is performed off-chain.
This allows SMPC to be deployed on any independent blockchain network in an interoperable manner.
Scalability: ARPA is designed to ensure that on-chain networks never reach their gas limits. This allows the system to dramatically increase transaction times for Layer-1 blockchains.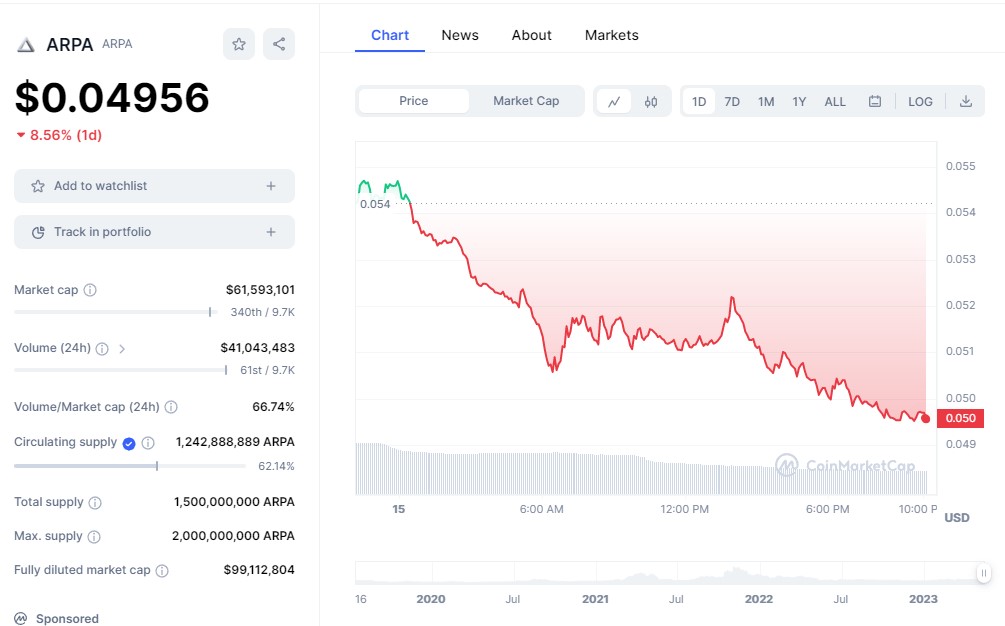 ARPA Network's privacy-preserving Layer-2 framework is designed to apply to various use cases.
It can serve as a data computation and storage network, and can support applications in financial technology (FinTech) and insurance, artificial intelligence (AI), Internet of Things (IoT), healthcare, digital advertising, and retail.
The system can also be used for data marketplaces, key management, blind voting, dark pool trading, and personal data wallets.
Additionally, ARPA Chain can be utilized for credit and anti-fraud mechanisms that allow banks to share credit blacklists in order to optimize risk management readiness.
ARPA is also developing Randcast, a system for decentralized random number generation (RNG) that allows developers to create decentralized applications (dApps) using a low-fee structure.
Randomness is critical to the security of computing because it reduces the potential for attacks.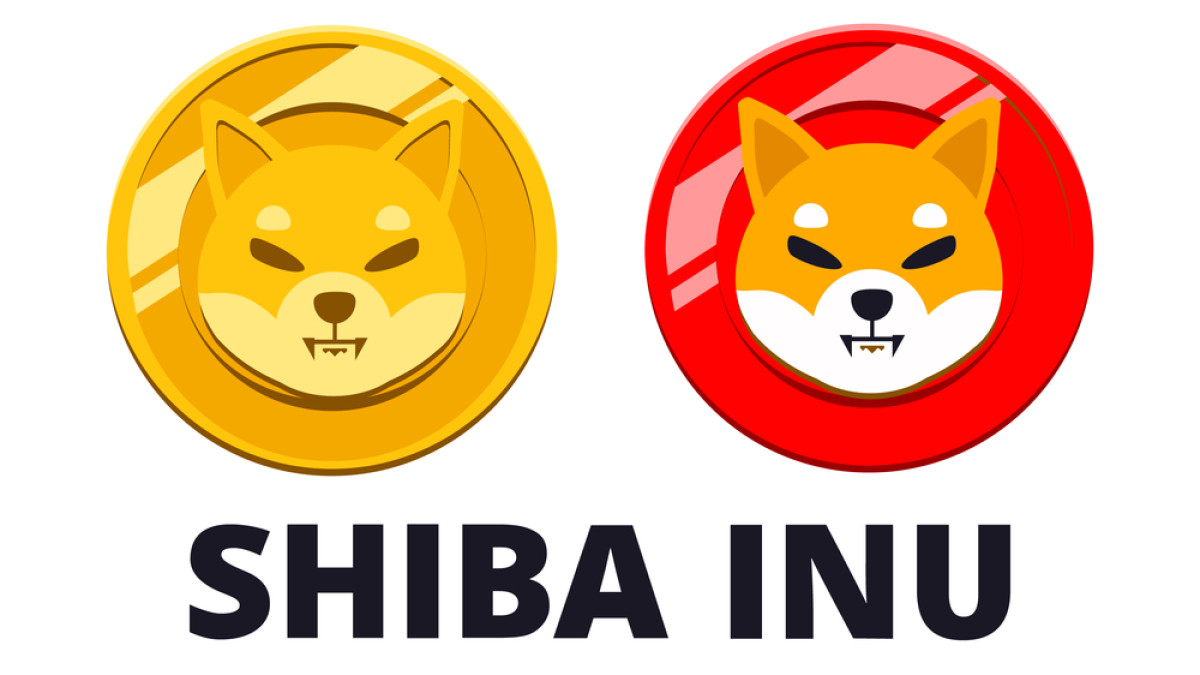 4.Shiba Inu 
One of the top performing cryptocurrencies in 2021 was Shiba Inu. It increased by 48,000,000%, easily outpacing other cryptocurrencies like Bitcoin and Ethereum by a wide margin.
Shiba Inu has been declining, however this tendency has coincided with that of the larger market.
In essence, it indicates that Shiba Inu has a potential to prosper whenever the market as a whole resumes its upward trend.
Let's explore the reasons Shiba Inu is currently rising in popularity.
One of the most well-known meme currencies available right now is called Shiba Inu, and its online community is rapidly expanding.
The second-largest meme coin, Shiba Inu, is closely followed in popularity by Dogecoin. The Shiba Inu ecosystem also makes use of other tokens like BONE and LEASH in addition to the SHIB tokens that power the Shiba Inu network.
Shiba Inu has several more uses in the field of digital payments, while being essentially a meme token.
Shiba Inu, for instance, is utilised to make payments and is already accepted by a number of significant businesses, like AMC Theatres.
It is hardly unexpected that analysts think Shiba Inu can outperform Bitcoin, Ethereum, and other leading cryptocurrencies given its increasing usage.
There are a few factors that should encourage investors to buy Shiba Inu right away.
One of the most well-known meme coins available today is the Shiba Inu. Although the price may have plummeted in the first quarter of 2023, interest in Shiba Inu and meme coins in general is still high.
Shiba Inu is viewed by many investors as a favourable investment in comparison to many other cryptocurrencies because of this.
Because of this, many analysts believe Shiba Inu have a great potential of increasing in value over the long run.
Shiba Inu is one of the most affordable cryptocurrencies on the market right now, which is one of the main arguments in favour of it.
Shiba Inu was trading at $0.000008864 at the time this article was being written. For new investors who want to get into cryptocurrency but don't have much money to invest, it is a compelling investment.
Shiba Inu is appealing as a cheap cryptocurrency to buy today because it also has the buzz factor, which gives investors the expectation that it will do well in the long run.
Shibarium is a big deal 
Shibarium is significant because the expense of the metal deters some investors from purchasing or engaging in business involving Shiba Inu. As it stands,
Ethereum petrol fees, which can reach $30 per transaction, must be paid in order to deal in Shiba Inu.
Shibarium allows traders and investors to avoid these petrol expenses, which is likely to increase the volume of SHIB transactions and maybe adoption in the future.
Diversify a portfolio of cryptocurrencies
Shiba Inu purchases are a great method to diversify a portfolio of cryptocurrencies.
A meme coin like Shiba Inu should be included in a cryptocurrency portfolio because they frequently outperform popular cryptocurrencies like Bitcoin during bull markets.
Shiba Inu is one of the more volatile cryptocurrencies available to day traders. It is ideal for traders trying to profit from swift price changes because it is also quite liquid.
Shiba Inu is the ideal addition to a portfolio for any cryptocurrency trader aiming to make long-term investments. SHIB is in the top 10 most well-known meme currencies, so it has a promising future.
Shiba Inu is a good pick for anyone who believes in the transformative potential of blockchain technology. Shiba Inu is entering markets with strong development potential, such as the Metaverse, and could see growth as these markets expand.
Forex traders: Cryptocurrencies appear to be the ideal replacement for fiat currencies, which are becoming more dangerous owing to macroeconomic and geopolitical difficulties.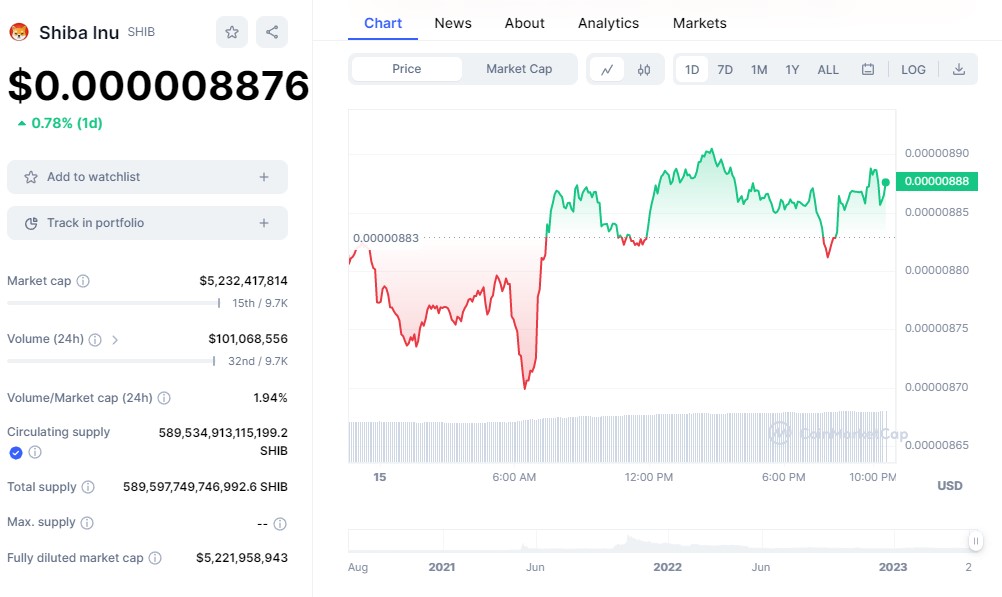 Shiba Inu's rising levels of popularity are another factor making it a worthwhile cryptocurrency to purchase at the moment.
Shiba Inu was viewed as nothing more than another meme token aiming to ride the wave of meme coins and equities a year ago.
But there is evidence that this image is shifting, including the increasing adoption of Shiba Inus by numerous internationally renowned organisations.
Today, businesses including Twitch, Newegg, APMEX, David SW, and AMC Theatres accept Shiba Inus. Shiba Inu could become more widely accepted by businesses as a result of the Shiba Inu team's efforts to reduce expenses, increasing demand.
Stay tuned to get more updates
Disclaimer – The information provided in this article is solely the author's opinion and not investment advice – it is provided for educational purposes only. By using this, you agree that the information does not constitute any investment or financial instructions. Do conduct your own research and reach out to financial advisors before making any investment decisions.