"Google's Duet AI tools" has a feature that lets AI 'attend' meetings on behalf of the participants
Google Meet has been a lifesaver for many of us in the era of distant work. Even if you were used to Zoom more during the pandemic, Meet has established itself as a rival and provides a ton of fantastic capabilities that even Zoom does not.
Now that Duet AI for Google Workspace has been released, that is more true than ever.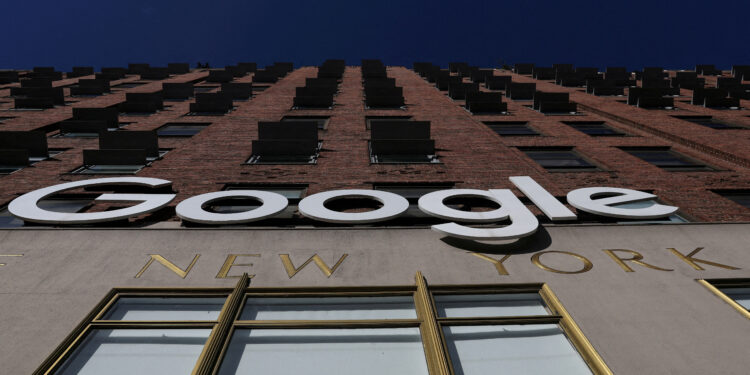 New AI-powered features coming to Meet should make your virtual meetings less soul-crushing.
The Duet AI service itself will cost $30 per user per month, with a free trial offered to try it out before committing.
Duet wants to be your personal AI collaborator since Microsoft 365 Copilot, Google's rival in this market, is.
This implies that many of the duties you often complete will be streamlined, allowing you to be more productive and less distracted with your time and attention.
There is no doubt that these new tools across all of the services offered by the internet giant will be exciting to watch and use, whether or not you decide to invest in them.
Duet AI can also help attendees of the meeting focus on what's important by using their own language. During the Cloud Next conference, Google Cloud presenters showcased how Duet AI can create real time captions in over 300 languages.  
The note-taking feature is scheduled for release in the coming months via Google's Workspace Labs.
Let's discuss Meet. I'll talk about the changes to Chat in a separate article soon!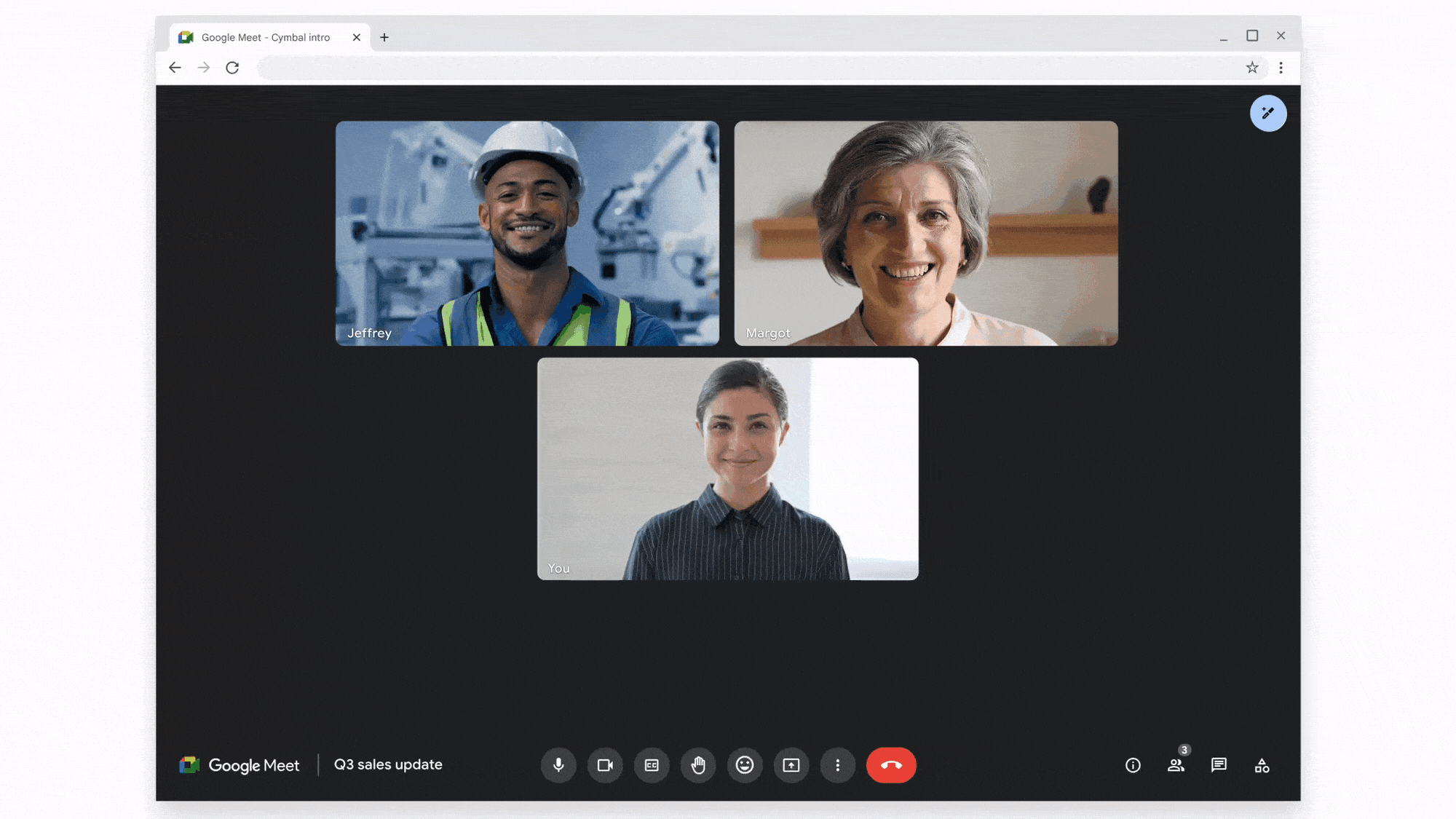 Meet enhances your audio and visual quality with features such as studio-like appearance, lighting, and sound.
Meeting participants will also receive a personalized video tile with their name thanks to dynamic tiles and facial identification.
The captions that are automatically translated, in my humble view, are the real show-stealer.
Real-time translation is now supported for 18 languages, facilitating cross-border teamwork.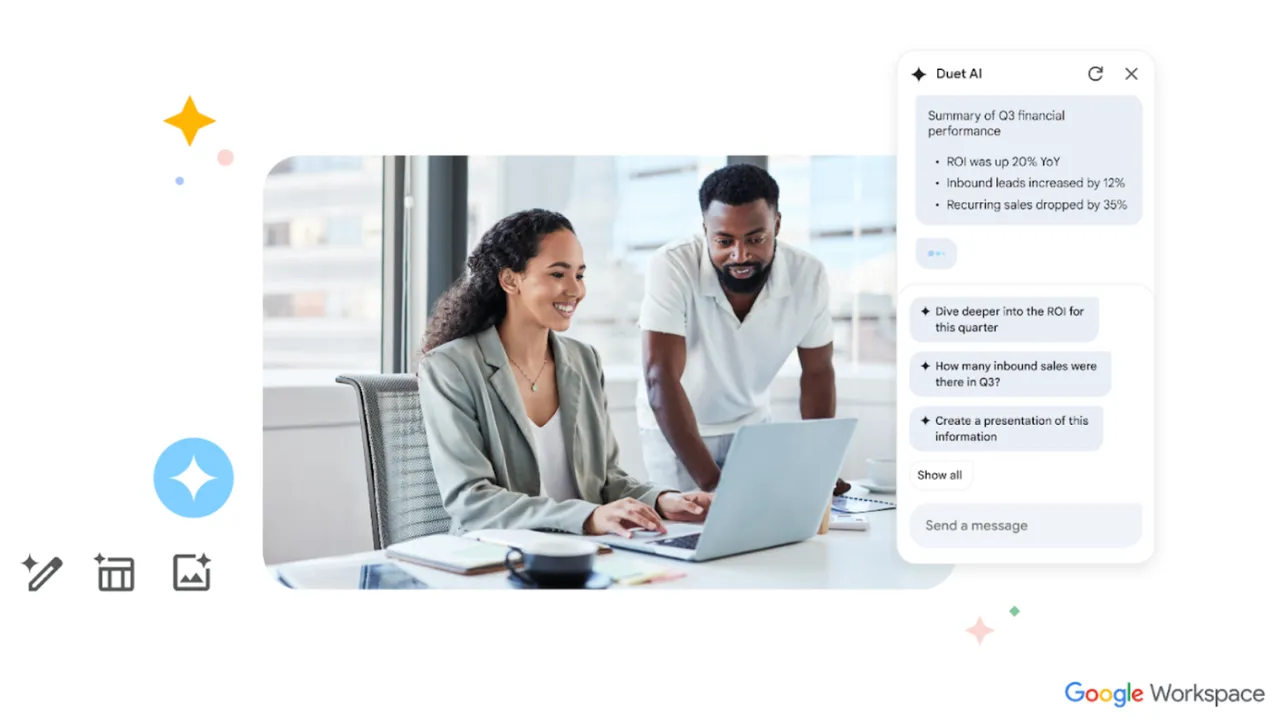 This is still quite innovative even though I don't collaborate abroad as much as some of you presumably do.
It can be difficult to take notes during meetings, but it's good to admit it. However, that should no longer be necessary with Duet AI's "take notes for me" feature.
You and your team may keep on track by using this to send out meeting summaries. In the past, I've personally seen people add Firefly AI to Meet calls, but I'm hoping to persuade them to switch to this instead! This is really helpful for individuals who arrive late to a meeting, and the new "attend for me" option will stand in for you, deliver your messages, and make sure you receive a summary later for those who can't make it at all.
In essence, you have a personal assistant that answers your calls, summarizes them, and keeps you informed at every stage.
The only advice I have is to not let this take the place of actual human connections! I can already picture a comic sketch in which each participant in a meeting sends their AI, with just a small number of AI communicating with one another using bullet points.
It's unsettling and dystopian, but also quite funny. If you're planning to join up for Duet AI and use these new tools and features, let me know in the comments.
Given budgetary worries versus benefits, I assume smaller organizations won't buy into this as much because $30 per worker per month is sort of costly, especially at scale.
Another aspect of Google Cloud's Duet allows AI to "attend" meetings on behalf of the participants. Google can automatically generate discussion points that are accessible to all attendees by selecting "attend for me" on a meeting invitation.
However, these technologies' effectiveness depends on their accuracy, which presents a problem for AI technology.
While Microsoft and Zoom provide AI-powered meeting recaps, their accuracy is still up for debate.