L

G and Samsung have announced you will be able to control rival brands' smart devices through their own apps.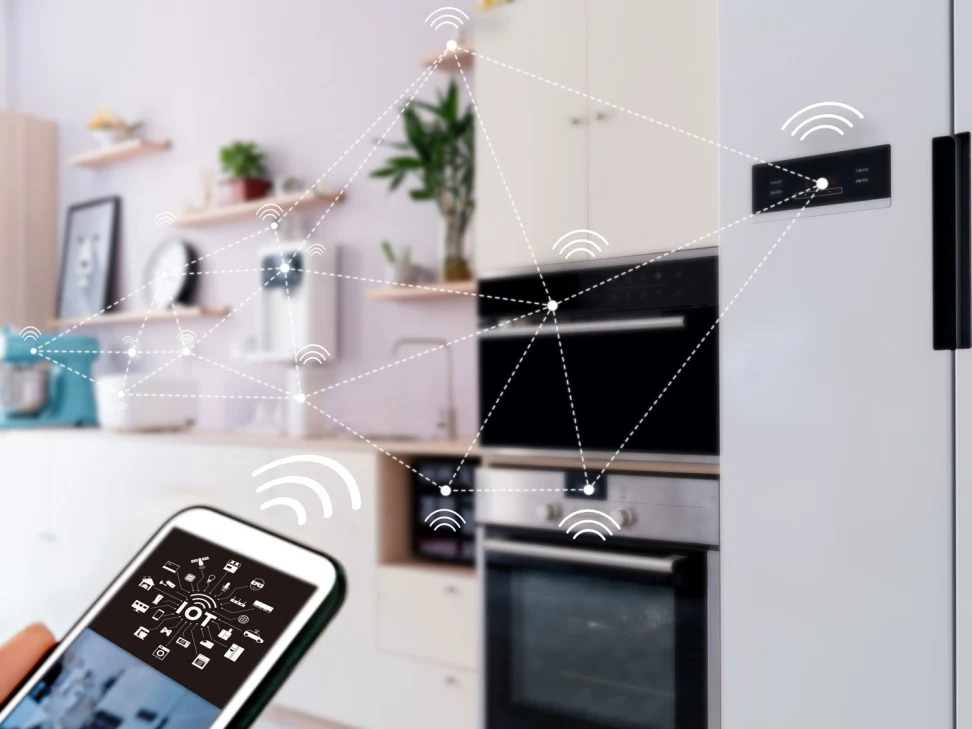 This comes courtesy of the Home Connectivity Alliance (HCA), which was founded in 2021 and had its initial spec announced back in January 2023 at the CES tech show.
What does this mean? You will, at some point, be able to control certain LG devices through Samsung's SmartThings platform. Or Samsung gadgets through LG's ThinQ app.
What devices? No exact models have been announced yet, but the categories on the list have been.
They include "long-life appliances, HVAC systems and TVs," according to the HCA. So that means TVs, major home appliances with smart features, while "HVAC" stands for heating, ventilation and air conditioning.
The announcement does suggest partners, which include LG, Samsung and Vestel, will begin implementing this cross-manufacturer approach in "Q4 2023 and continue into 2024".
There is hope this will apply to some existing products, because of the way HCA works.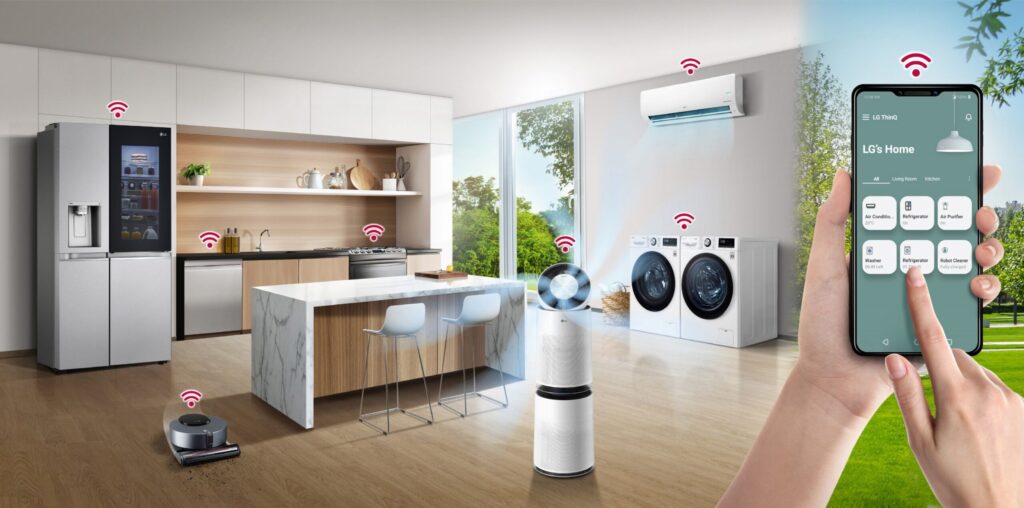 What is the Home Connectivity Alliance (HCA)?
It is a connection between platforms, like LG ThinQ and Samsung SmartThings, rather than specific devices.
It is clear from their statements that the lead partners here, LG and Samsung, still approach this from the idea of more people using their platform, rather than HCA allowing them to use a rival's.
"By enabling our consumers to control multiple brands of appliances and HVAC products through SmartThings, we expect the smart home market to achieve new levels of scale," says Samsung.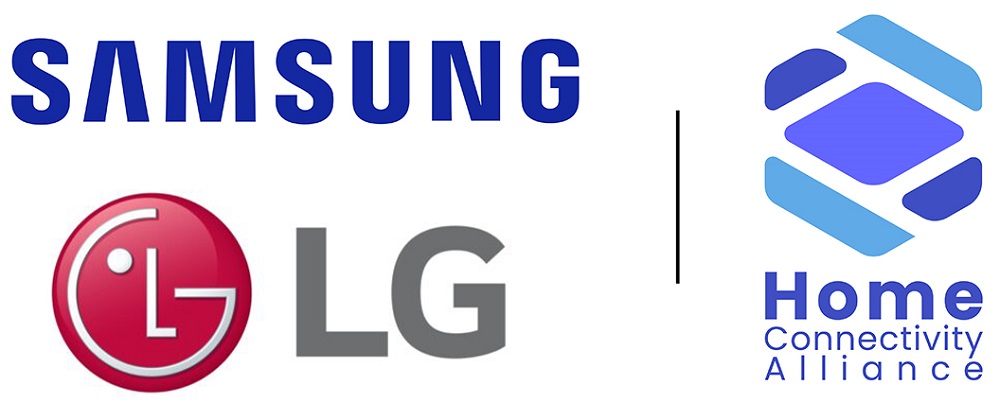 "LG ThinQ enables a seamlessly interconnected home appliance ecosystem that will provide new smart home experiences to customers around the globe," says LG.
15 brands are currently signed up to the HCA initiative. Those with a significant footprint in the UK, aside from those mentioned already, include AEG, Beko, Electrolux, Haier and Grundig.
The UK is among eight territories set to get HCA functionality first. Others include other key markets such as the US, France and Germany.
Further plans are set to be outlined in HCA Specification 2.0, due in 2024. According to Samsung's statement, new features will include the management of electric vehicle chargers.
Could HCA be an end to smart home device headaches? Perhaps, although it seems intuitive that it may not cover manufacturer-exclusive features that would not fit neatly into an open control standard.
How To Control IoT Devices Connected to SmartThings from Other Samsung Apps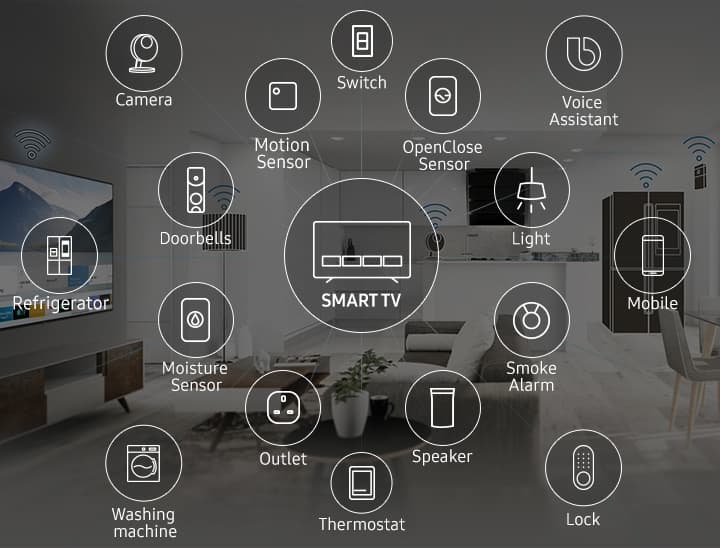 The ability to seamlessly connect your smart devices with each other is probably the coolest thing ever.
But do you know how to make the most of this ability with your Samsung devices and apps? Fret not, we will walk you through it!
Technology should be an enabler in making the day to day lives of people a lot easier.
Providing easy controls directly from various Samsung apps, your smart devices and Samsung apps form a powerful combo with the SmartThings app, giving users a fast and more convenient use of IoT devices.
Let us dive into some of the use case scenarios of the IoT enabled devices connected to the SmartThings app and how to control them from various Samsung apps:
Clock app: While setting your alarm for the morning, you can add your SmartThings devices to your morning schedule so that you can wake up easily.
Once you have set the alarm, select the menu at the bottom called "Wake up using smart devices" to add SmartThings devices.
For the ease of the user, basic operations of each device are provided in advance. For example, switching on the lights, turning on your TV and opening the blinds.
Now, when your alarm goes off in the morning, your TV and lights will turn on and the window blinds will open.
In addition to these settings, you can also control other settings like changing the brightness, colour and temperature of the lights, volume of the TV and much more, getting complete control of the wake-up environment.
Weather app: In the weather app you can check the day's weather and the pollution level for the day.
With your Galaxy smartphone, you can also check the indoor air quality through the 'Indoor air quality' menu.
Likewise, you can check the level of fine dust in the rooms and operate your air purifier remotely.
 SmartView app: With this app, mirroring your smartphone content on your TV is a breeze.
And for the times when the viewing experience is hampered by light reflections on your TV screen, the SmartView app allows you to control the lights and blinds of your room so that you can enjoy your favourite content on the TV in a dark environment.
How to Connect Your Appliances to Wifi and LG ThinQ
This will work for you if you already have Samsung or LG appliances with Wi-Fi connectivity.
A key benefit of this interoperability — beyond convenience — will be energy savings.
If all the appliances in your home can feed data into one app, regardless of who the manufacturer is, it will be easier to keep tabs on energy consumption and implement energy-saving features.
Energy management is planned for version 2.0, which is slated for 2024 and should include electric vehicle (EV) chargers.