eCash Coin is the next Bitcoin?
With the rise of cryptocurrencies, Bitcoin has emerged as a revolutionary digital currency that has transformed the financial landscape.
However, as technology continues to evolve, new opportunities arise. eCash, a promising digital currency, has the potential to be the next Bitcoin.
In this article, we will explore eCash in detail, highlighting its features, advantages, and the opportunity to earn with this emerging digital currency.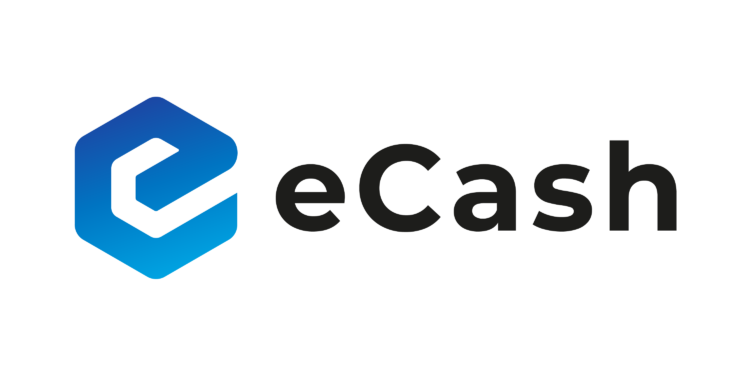 1. What is eCash-XEC?
eCash is, according to their website, "the implementation of the tech-secured sound money envisioned by luminaries in monetary philosophy like Milton Friedman."
According to the website, "eCash is forged from centuries of economic theory and over a decade of real-world cryptocurrency experience."
In layman's terms, eCash (XEC) is the native cryptocurrency of the Bitcoin ABC software firm. Despite its youth, the payment currency has had a turbulent history.
Continue reading to learn about eCash and the native XEC cryptocurrency.
What is eCash (XEC) and how is the eCash coin used? Furthermore, how does eCash function? Stay tuned as we discover more.
The eCash (XEC) project extends on the success of Bitcoin currency by providing the world with a more secure P2P electronic currency system.
Notably, the developers incorporated the key lessons learnt from Bitcoin Cash into eCash.
As a result, the protocol is more adaptable, secure, and scalable than its forerunner.
History of eCash
As touched upon previously, eCash was created from a Bitcoin blockchain fork that occurred in late 2020.
At that time, the Bitcoin Cash currency was forked to create Bitcoin Cash ABC. Soon thereafter, the currency was renamed to eCash to further improve its adoption.
2. The Technology behind eCash-XEC
The eCash platform employs a multi-layered strategy to guarantee that developers may easily design smart contracts and decentralized apps (DApps).
This method combines an Ethereum Virtual Machine (EVM) subchain with a privacy-focused blockchain.
Blockchain networks may be grown significantly without experiencing continual issues if smart contract logic is kept fully separate.
Because of the usage of the EVM subchain, Ethereum developers may grow or migrate their decentralized apps to the eCash platform without first restructuring them.
eCash has various features, including anything from eTokens to a governance protocol.
eTokens
To further comprehend eTokens, consider Ether, which is effectively a token for the Ethereum network. However, Ethereum's blockchain also supports ERC-20 tokens, the most prominent of which are Unilayer (LAYER), Cronos (CRO), and Basic Attention Token (BAT).
When it comes to the eCash platform, developers may design and produce their own eCash-based tokens, known as eTokens.
These tokens function similarly to Ethereum-based tokens. Keep in mind that eTokens are completely compatible with DeFi apps and payments.
You may also create eTokens with your own symbol, icon, decimal places, and token name.
You may also change the tokenomic characteristics of the currency to suit your needs.
With only one eCash transaction, you may quickly create your own tokens.
It's critical to note that launching eTokens can be done for pennies, which means that anyone who wants to produce an eToken won't have to invest a lot of money.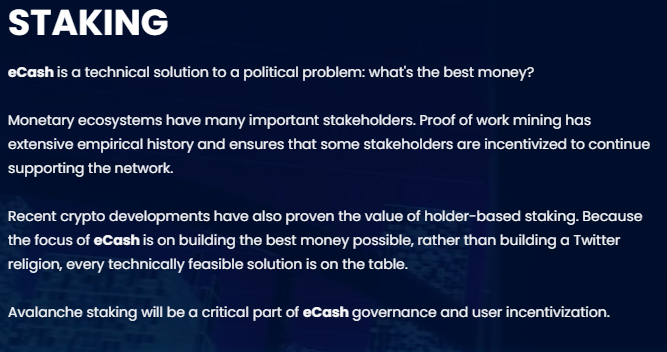 Staking
When you stake XEC tokens, you receive incentives. The staking method secures the eCash network and allows users to generate a passive revenue stream with very little risk.
In fact, staking is seen to be less risky than trading because rewards are fixed depending purely on how many tokens are staked.
All that is necessary to generate consistent returns is to stake XEC tokens using eCash.
Governance
Another significant advantage of adopting this platform is that it features a decentralized governance protocol, which means that stakeholders are encouraged to produce proposals that help push the protocol in a particular direction.
A decentralized governance system is extremely beneficial since it allows users to influence many elements of the platform's development.
CashFusion
The major purpose of the eCash platform is to ensure that users have complete anonymity, which is required for sound money to preserve its essential qualities.
Because of the necessity for privacy, eCash employs the CashFusion protocol, a privacy mechanism comparable to privacy coins.
Keep in mind that CashFusion is completely expandable, with an auditable supply cap.
Because of the presence of this technology, CashFusion is subject to the same regulatory requirements as the Bitcoin blockchain.
Because monitoring technology and data analytics have advanced in recent years, there are more privacy concerns and risks than ever before.
With CashFusion technology, eCash hopes to address these weaknesses.
The creators behind eCash also recognize that as cryptocurrencies gain popularity, corporations, governments, and social media platforms will be looking for ways to access and analyze user data in order to ensure that their marketing strategies take user behavior into consideration.
CashFusion adoption should put this future at bay.
Despite the fact that CashFusion focuses on privacy, you have the option to opt in to the privacy features, which means you can choose how transparent you want to be about your finances.
This technology is only available through the Electrum ABC crypto wallet. eCash, on the other hand, plans to expand compatibility to other popular crypto wallets in the near future.
Wallet
The eCash platform has a native wallet that employs Sighash for increased protection.
With this system in place, you will be able to monitor all of your assets and buy, trade, or sell them. Through the wallet UI, you can also track any staking payouts you get.
Consensus
Avalanche, the platform's consensus protocol, is the main component of eCash. The addition of this PoS method implies that users may participate in validation without having to purchase expensive mining machines.
Keep in mind that Avalanche has current features, most notably a completely adjustable block size that may expand to 1TB.
To put one terabyte into perspective, consider that Bitcoin's block size is only one megabyte.
(One terabyte is equal to one million megabytes.) Canonical Transaction Ordering, pre-consensus, and a Merklix-Metadata tree are also included in Avalanche.
With the addition of these technologies, the network may provide consumers real-time transaction and processing completion.
3. Advantages of eCash-XEC
Privacy: eCash prioritizes privacy by utilizing advanced cryptographic techniques to obfuscate transaction details, ensuring that sensitive information remains confidential.
Scalability: eCash addresses the scalability challenges faced by Bitcoin by implementing innovative solutions, allowing for faster and more efficient transaction processing.
Low Transaction Fees: With eCash, transaction fees are significantly lower compared to traditional financial systems, making it an attractive option for everyday transactions.
Global Accessibility: eCash operates on a decentralized network, enabling anyone with an internet connection to participate in the ecosystem, regardless of their location.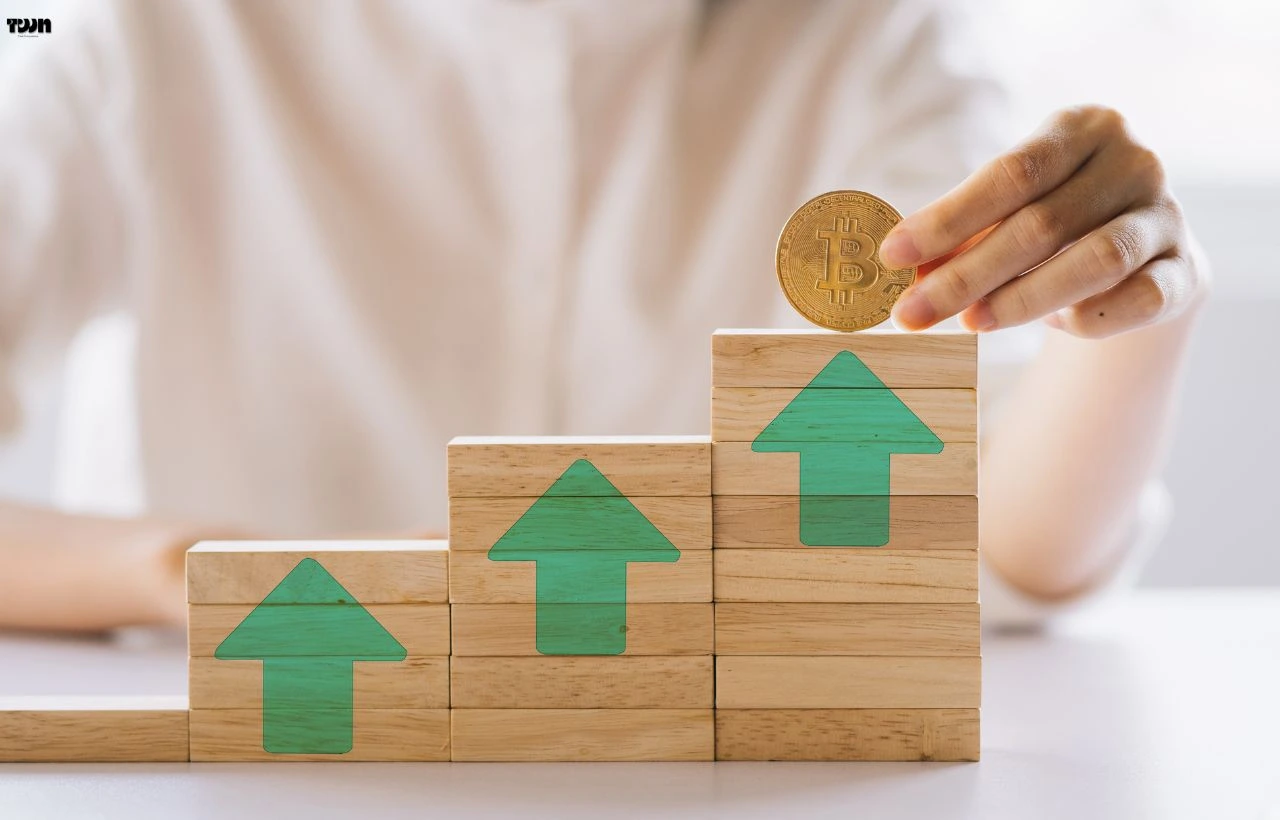 4. Investing in eCash-XEC: Opportunities to Earn
Investing in eCash presents an opportunity to potentially earn significant returns.
As with any investment, it's important to conduct thorough research and understand the market dynamics before investing. Some common ways to earn with eCash include:
Buying and Holding: Investors can purchase eCash and hold it in a secure digital wallet, anticipating its value to increase over time.
Trading: Active traders can take advantage of price fluctuations in the eCash market to buy low and sell high, generating profits from short-term price movements.
Staking: Some eCash networks offer staking opportunities, where holders can lock up their eCash to support network operations and earn rewards in return.
Participating in ICOs: Initial Coin Offerings (ICOs) are fundraising events where new projects launch their cryptocurrencies. Participating in promising eCash ICOs can potentially lead to substantial returns.
5. eCash-XEC vs. Bitcoin: A Comparison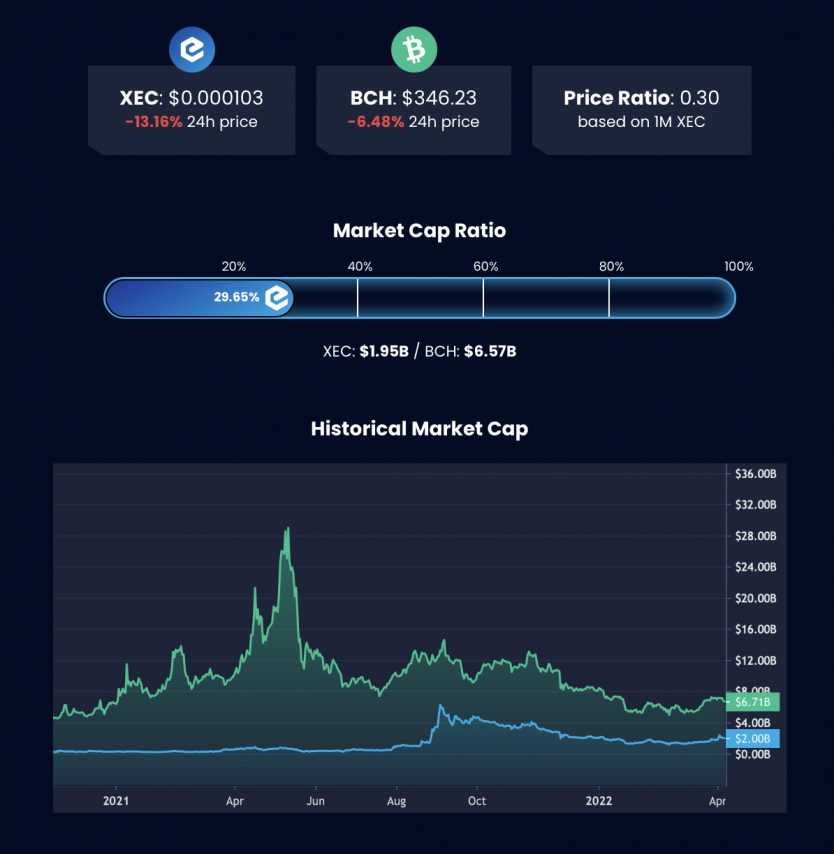 While eCash shares similarities with Bitcoin, there are notable differences between the two:
Privacy: eCash places a stronger emphasis on privacy, employing advanced cryptographic techniques to ensure transactional confidentiality. Bitcoin, on the other hand, offers pseudonymity, with transactions recorded on a public ledger.
Scalability: eCash aims to overcome Bitcoin's scalability limitations by implementing innovative solutions, enabling faster and more efficient transactions.
Adoption and Recognition: Bitcoin has gained significant adoption and recognition as the first and most prominent cryptocurrency. eCash, being a newer digital currency, is still in the early stages of development and adoption.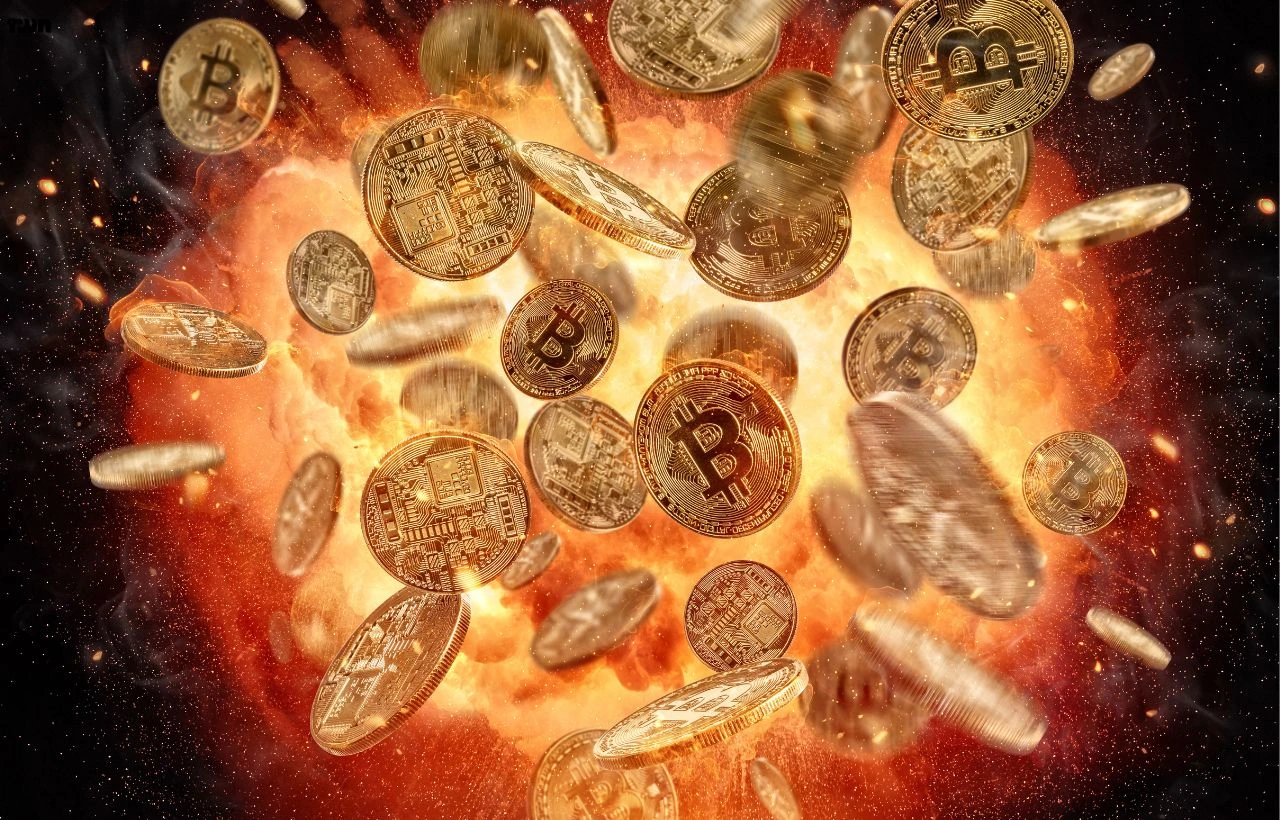 6. Frequently Asked Q

uestions (FAQs)
Q1. Is eCash-XEC a secure digital currency?
Yes, eCash utilizes advanced cryptographic techniques and operates on a decentralized blockchain network, providing security and resilience against fraud and unauthorized access.
Q2. How can I purchase eCash-XEC?
eCash can be purchased on various cryptocurrency exchanges. You can create an account on a reputable exchange, deposit funds, and trade them for eCash.
Q3. Can I mine eCash-XEC like Bitcoin?
Yes , If you want to mine eCash, make sure you spend some time investigating whether or not your setup will truly earn a profit. The price of eCash might change, and the number of miners also influences your chances of profit. Consider how much it would be worth it to put up a mining setup at the present pricing of XEC.

ASICs, which are now incredibly expensive, would be the most powerful mining hardware. When mining eCash with a computer, a GPU will not provide a significant return, but it might be a good starting point.

Mining profitability statistics may show you how much USD you can generate for one million hashes per second.
Q4.What is a hashrate.
A hash rate is a scale that represents how many puzzle guesses your mining system can make in a given length of time.
The rate is measured in hashes per second (h/s) and can be increased decadically (KH/s, MH/s,…).
Ethereum and Ethereum Classic are encrypted using Ethash. Ethash was designed to be ASIC-resistant through memory-hardness (standard ASICs couldn't decode the puzzles since they required significant amounts of memory).
Unfortunately for GPU miners, the first ASIC miners for Ethash were put on the market in early 2018, and Ethereum, like Bitcoin, finally lost its decentralization.
The NSA created the SHA256 (or Secure Hash Algorithm) algorithm in 2002.
Later, the algorithm was adopted by the Bitcoin cryptocurrency and is now the foundation of all Bitcoin-based transactions.
Q5. What are the potential risks of investing in eCash-XEC?
As with any investment, eCash carries risks, including price volatility, regulatory uncertainty, and technological vulnerabilities. It's important to assess your risk tolerance and conduct thorough research before investing.
Q6. Can eCash-XEC replace traditional currencies?
While eCash has the potential to transform the financial landscape, its widespread adoption as a replacement for traditional currencies is still uncertain. Factors such as regulatory developments and public acceptance will play a crucial role in its future.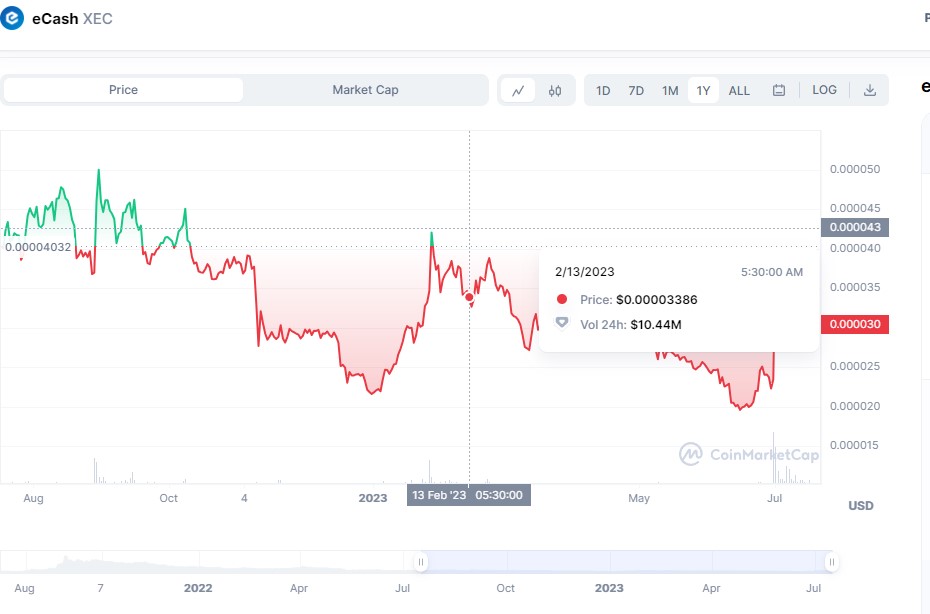 eCash-XEC Price Prediction for December 2023
Predicting the future price of any cryptocurrency is a challenging task, as the market is highly volatile and influenced by various factors.
It's important to note that the following price prediction for eCash in December 2023 is purely speculative and should not be considered financial advice.
It is based on the information available at the time of writing and historical price trends.
eCash (ECASH) is an emerging digital currency that aims to provide secure and private transactions.
While it's difficult to predict the exact price of eCash in the future, we can analyze current trends and make an educated guess about its potential price range.
As of now, eCash is a relatively new cryptocurrency, and its market performance is still evolving.
Factors such as market demand, adoption, regulatory developments, and overall market conditions can significantly impact the price.
Given these considerations, it is possible that eCash could experience substantial growth by December 2023.
However, it's important to approach price predictions with caution, as cryptocurrencies can be subject to sudden fluctuations and unexpected events.
Based on a moderate growth scenario and assuming favorable market conditions, the price of eCash could potentially range between $10 and $30 in December 2023.
This estimate is purely speculative and subject to change based on market dynamics and external factors.
It's crucial to conduct thorough research, consult with financial professionals, and stay updated on the latest market trends before making any investment decisions.
Cryptocurrency investments carry risks, and it's essential to make informed choices based on your risk tolerance and investment goals.
In conclusion, predicting the future price of eCash or any cryptocurrency is highly speculative.
While eCash shows promise as an emerging digital currency, it's important to approach price predictions with caution and make informed investment decisions based on comprehensive research and professional guidance.
7. Conclusion
eCash, the next potential digital currency, offers a promising alternative to traditional financial systems.
With its emphasis on privacy, scalability, and efficiency, eCash has the potential to revolutionize the way we transact in the digital age.
As with any investment, it's important to conduct thorough research, understand the risks involved, and make informed decisions.
By staying informed and participating in the eCash ecosystem, you can potentially benefit from the growth and opportunities presented by this emerging digital currency. 
eCash –XEC
Disclaimer – The information provided in this article is solely the author's opinion and not investment advice – it is provided for educational purposes only.
By using this, you agree that the information does not constitute any investment or financial instructions.
Do conduct your own research and reach out to financial advisors before making any investment decisions.