How to Withdraw crypto assets?
Popular cryptocurrency exchange Hotbit has stated that it will stop all operations after 21st June 2023.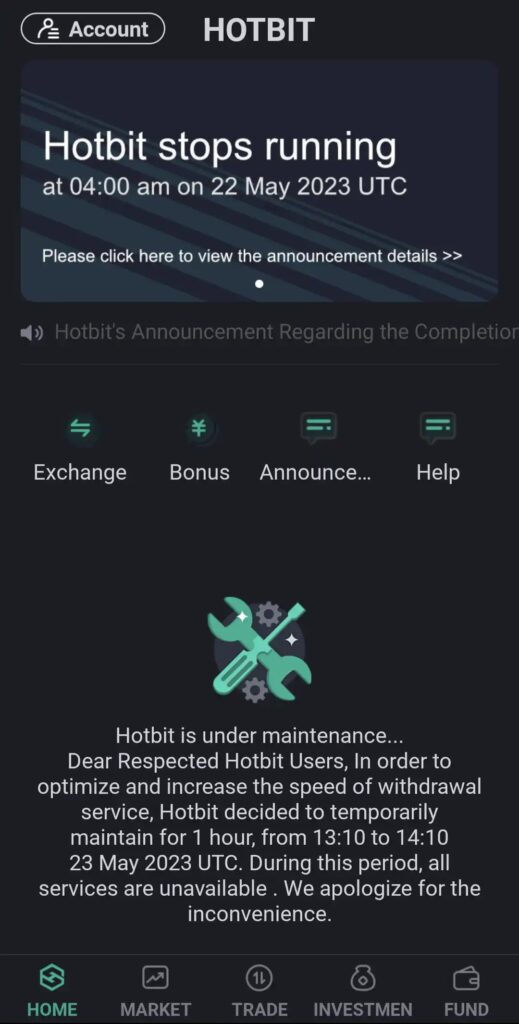 Hotbit's five-year run in the cryptocurrency sector has come to an end.
During that time, it cemented its position as a centralised crypto exchange (CEX) serving more than a million users internationally.
Despite its substantial presence, the platform was forced to make a difficult decision and stopped all operations on May 22, 2023 at exactly 4:00 UTC due to a number of challenges and changes in the business.
Hotbit has established a deadline for asset withdrawal before June 21st, 2023, at precisely 04:00 UTC in order to prevent leaving customers stuck and frustrated.
This essay will explain how this situation came about, how it affects you as a user holding cash in their possession, and what steps you may take right away to ensure your safety.
How to Withdraw your assets from HOTBIT EXCHANGE
 Here is a step-by-step guide on how to withdraw funds from Hotbit
Log into your Hotbit account.

Go to the 'Wallet' section.

Transfer your Coin from SPOT TO Funding 

Choose the cryptocurrency you want to withdraw.

Click on 'Withdraw.'

Input the withdrawal address for your cryptocurrency.

Also, make sure that the desired token you wish to withdraw from Hotbit is compatible with LBANK.

To view your new LBANK address, open the app and tap on the desired token. 

Specify the amount you want to withdraw.

Review the transaction details, taking note of any withdrawal fees.

Click 'Submit' to start the withdrawal process.

If necessary, confirm the withdrawal through email confirmation or any other security check.

Important Notes – Check Hotbit Withdraw Fee
Didn't Find the USDT Transfer mode – Hotbit has been locked it with all Pair (except ERC 20 ) and Transfer fee is huge USD 48.22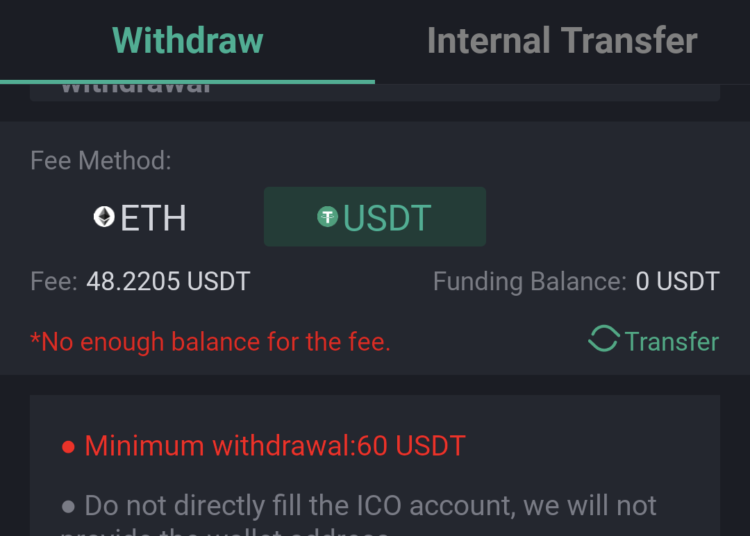 You can not buy or sell , you can only transfer same coin from Hotbit to other Exchange there  coin to be shown.
When I have tried for BRISE and BABYDOGE coin there is very nominal fee USD 3.00 Hotbit is charging for transfer.
So you should have some USD in your Hotbit wallet, If not there then you have to transfer, Lowest transfer fee on polygon network, you are suggested to select this particular network for USDT Transfer.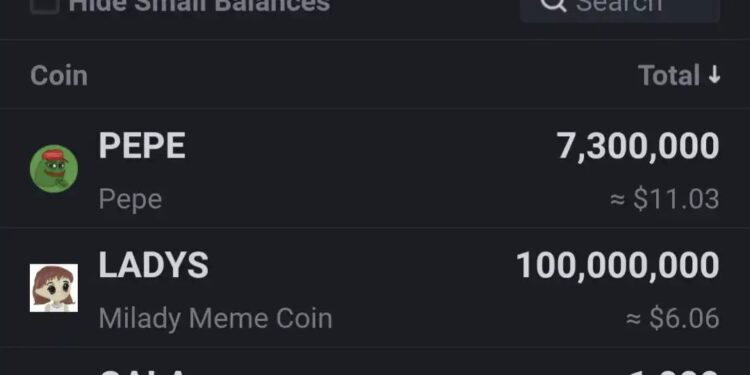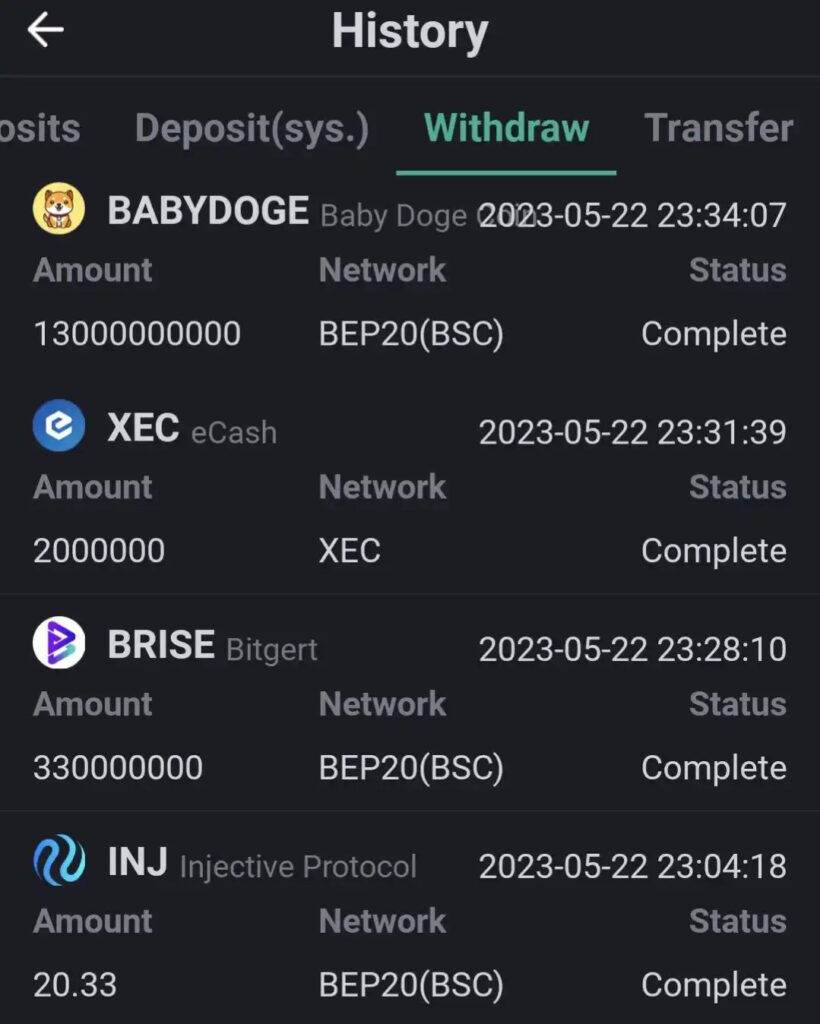 HOTBIT Overview  
Founded in January 2018, Hotbit. Hotbit exchange was founded by a multiracial team with individuals from China, Taiwan, and the United States.
It has offices in Hong Kong and Estonia, but it presently operates mainly out of Shanghai and Taipei.
This highly regarded trading platform, which has more than a million registered users from more than 170 nations worldwide, is distinguished by its extensive listing selection and multilingual service provided in six distinct languages.
Hotbit was renowned for the wide variety of assets and value-added techniques it offered.
GRIN, SHIB, KSM, and other emerging assets were among those that were first listed on the exchange. Additionally, Hotbit was the first to start providing staking services starting with ATOM and the first to start DeFi mining utilising Compound.
Final : The End of an Era and the Beginning of a New One
Another significant turning point in the history of the crypto business is the collapse of Hotbit.
But it also marks the start of a fresh one. Exchanges must decide whether to embrace regulation or move towards greater decentralisation as the business develops.
Despite the difficulties, it appears that the Hotbit team is still rather hopeful about the future of crypto innovation, as seen by their announcements and in spite of recent occurrences.
As they take their bows, they leave behind a legacy of resources and value-added techniques that have aided in the expansion and development of the cryptocurrency business.
The Reasons Behind Hotbit's Closure
Hotbit's decision to shut down its operations is based on three main reasons:
A decline in the operational environment
Due to an investigation in August 2023, the Hotbit management team was compelled to put activities on hold for a number of weeks.
These incidents were followed by a spate of crises that significantly upheaved the cryptocurrency market.
These included FTX's death and bank-related problems that resulted in USDC off-peg events, which triggered a steady exodus of funds from users of centralised exchanges like Hotbit and a decline in cash flow.
Change in the Crypto Industry Trend 
The continued collapse of large centralized institutions has forced the industry to gradually move in two directions: either embrace regulation or become more decentralized.
As a result, Hotbit believes that centralized exchanges (CEX) are becoming increasingly difficult to run, with highly complex and interconnected businesses that are challenging to comply with, whether for compliance or decentralization and are unlikely to succeed in the long run.
Concerns Related to Risk Management
Throughout the years, Hotbit has faced numerous challenges, such as repeated attacks by hackers and the abuse of project defects by malicious users, which resulted in significant losses.
Due to this, the Hotbit team believes that the current model of supporting a diverse range of assets cannot be sustainable.
The Impact on Hotbit Users
Users of Hotbit are advised to withdraw their remaining assets before June 21, 2023, at 04:00 UTC. This gives users a month to move their funds away from Hotbit.
At the time of writing, we don't know if there are any problems with withdrawing funds from the Hotbit exchange, but it is advised to withdraw funds as soon as possible to avoid any losses.
The Future of Centralized Crypto Exchanges
The closure of Hotbit can be considered to be another significant event in the crypto industry, highlighting the challenges that centralized exchanges are facing today.
The cryptocurrency industry is at a crossroads, with centralized players either needing to embrace regulation or become even more decentralized.
This trend is not unique to Hotbit, as other major exchanges like Bittrex have also shut down their operations for similar reasons.
The Advantages of Moving to Non-Custodial Wallets
Transitioning to non-custodial wallets from centralized exchanges is a strategic move in the cryptocurrency world.
This shift offers a multitude of benefits that enhance the user's experience in managing their digital assets.
Disclaimer – The information provided in this article is solely the author's opinion and not investment advice – it is provided for educational purposes only. By using this, you agree that the information does not constitute any investment or financial instructions. Do conduct your own research and reach out to financial advisors before making any investment decisions.
You can write us for any assistance .