6th-Generation Fighter Jets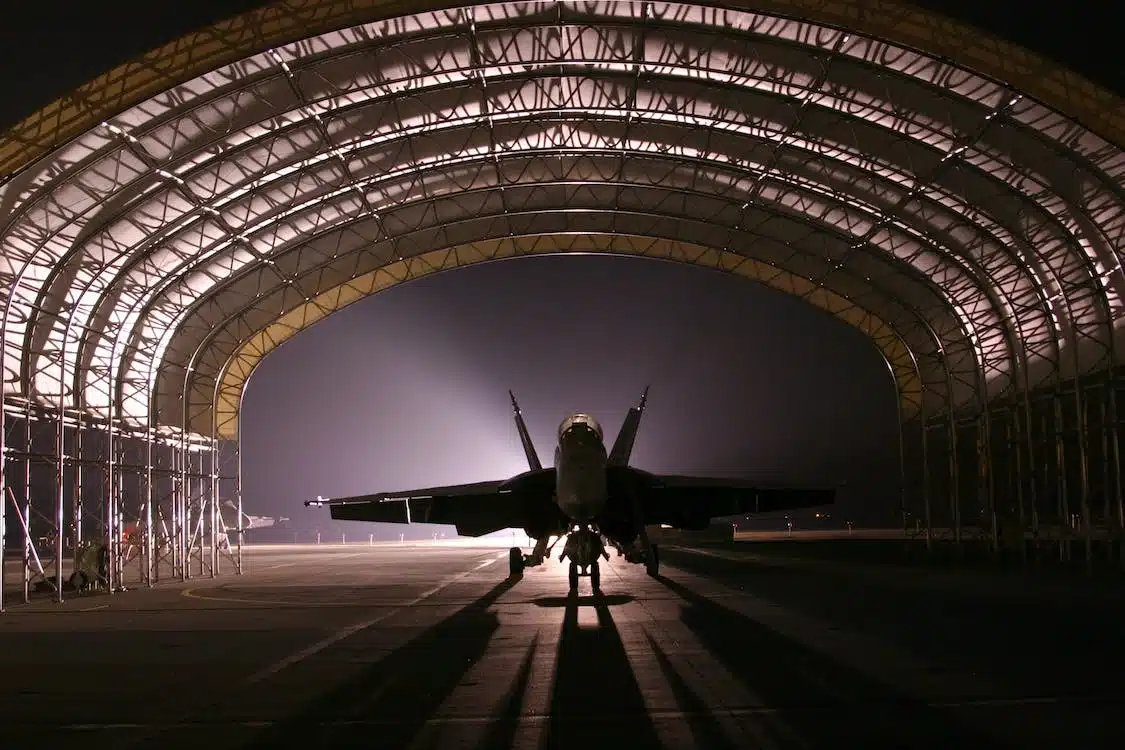 While some nations continue to work on the most cutting-edge fighter jets to date, the fifth generation, manufacturers all around the world are already planning how air combat will develop in the future. In order to attempt and understand what the 6th generation fighter jets might look like, let's look at the most promising ones.
With the F-22 Raptor, Lockheed Martin launched the so-called 5th generation of fighter jets in the early 2000s. These soldiers of this generation have certain things in common:
Active and passive stealth capabilities for very low observability

Data fusion to provide the pilot with relevant information

Machine-to-machine communication to fly as a network
It is important to note that some of Lockheed Martin's competitors have criticised those qualities as being overly simplistic or perhaps serving as a sales pitch for the company.
The idea of stealth through passive low observable features, for instance, is still debatable since some believe it to be too restrictive for airframe design and overall performance, while also being easily defeated as sensor technology advances.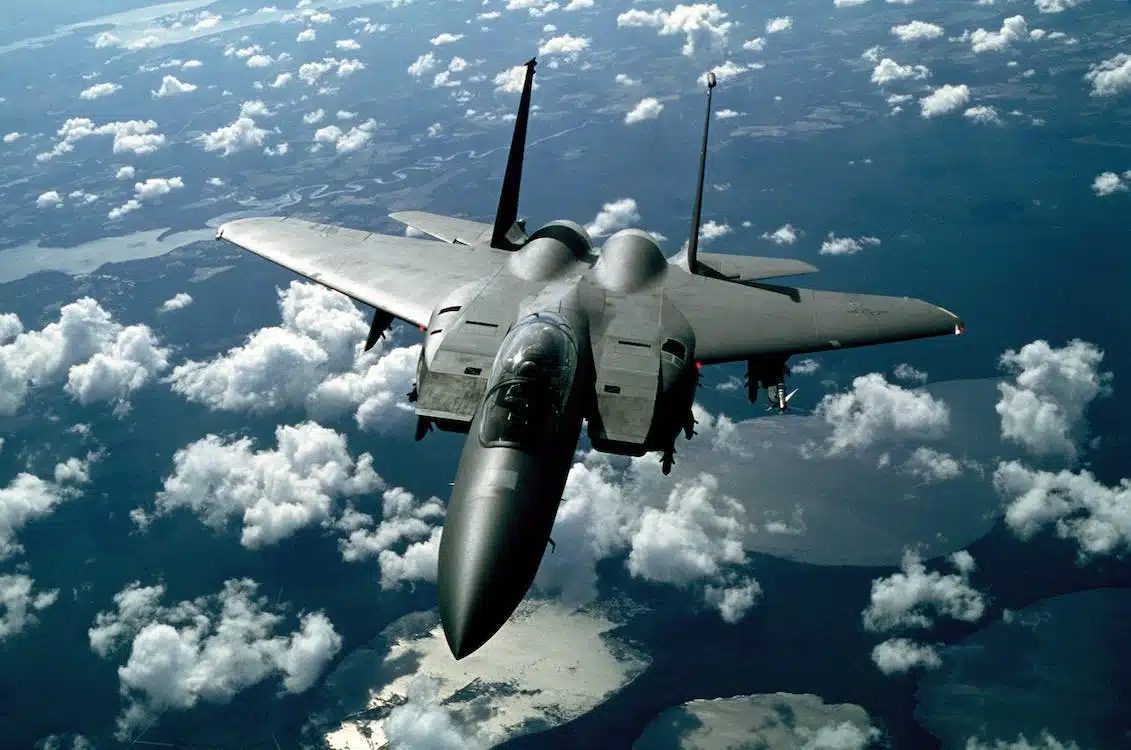 Several sixth-generation jet fighter concepts have already surfaced from global aircraft manufacturers in the previous five years.
Even though the bulk of them are still in the planning stages, a brief glance at the features and practical uses of the most promising ones offers intriguing insight into the direction the industry is taking.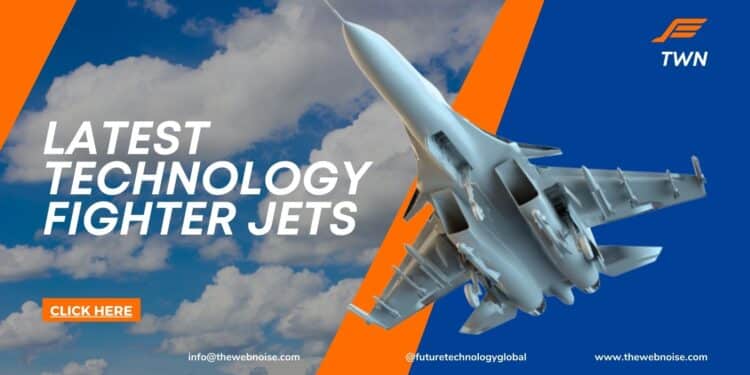 Next-Generation Air Dominance: United States
The need to develop a new fighter jet that can take the place of both the F-15 Eagle and the F-22 Raptor was highlighted by the Air Superiority 2030 report, which was released in 2016.
The Next Generation Air Dominance (NGAD) programme was created as a result, with the goal of creating a "Penetrating Counter Air" (PCA) fighter jet and "a family of capabilities that operate in and across the air, space, and cyberspace domains."
Long range would be necessary for this new aircraft in order to reach distant theatres without fixed bases, such the Pacific. Supersonic speed and stealth would also be required due to the increased use of Anti-Access/Area Denial (A2/AD) systems.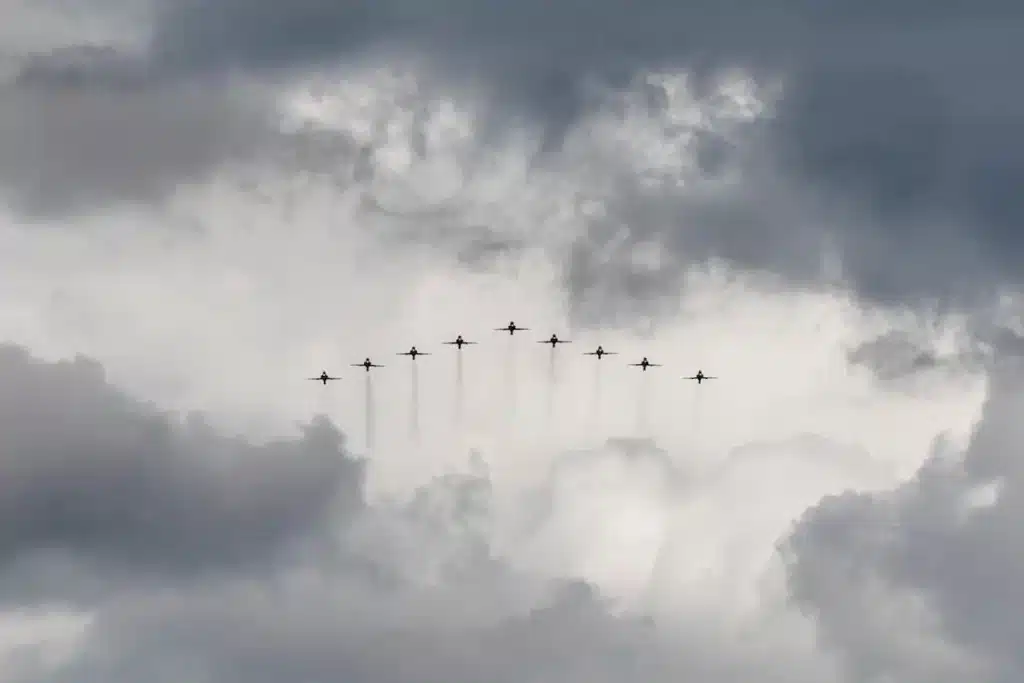 United States Air Force Secretary Will Roper suggested that the programme might draw inspiration from the Century Series Fighters, which produced no fewer than six fighter jets (and two abandoned projects) in less than six years during the 1950s: the F-100 Super Sabre, the F-101 Voodoo, the F-102 Delta Dagger, the F-104 Starfighter, the F-105 Thunderchief, and the F-106 Delta Dart, all from different manufacturers.
Every five to six years, fewer aeroplanes of the "Digital Century Series"—which would feature the most recent technology—would be introduced. Each airframe may be built with a specific capability in mind, such as directed-energy weapons for one and electronic warfare for another.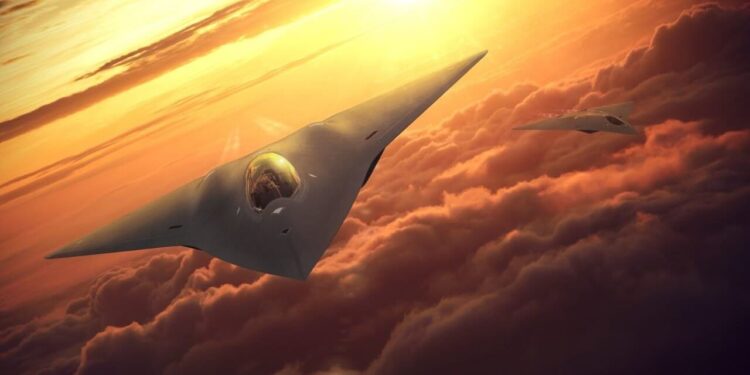 While they awaited the USAF's official request for proposals, Boeing, Lockheed Martin, and Northrop Grumman all declared they were carrying out experimental research.
Russia – Mikoyan PAK DP/MiG-41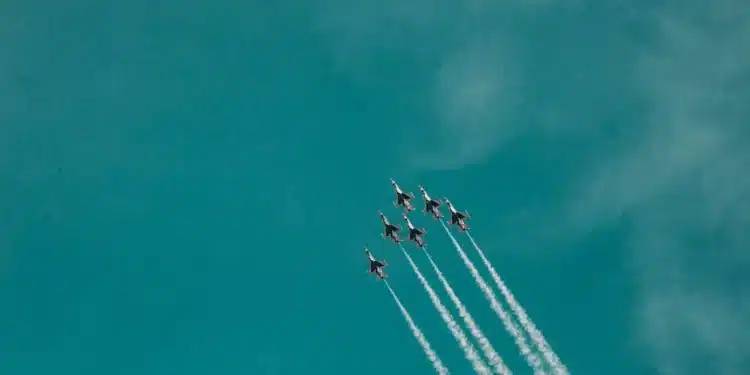 In order to develop a sixth-generation jet fighter, Russia may return to its second design firm, Mikoyan-Gourevitch (MiG), after relying on Sukhoi for its most recent platform, the Su-57.
At least, that is the claim the maker has been making since 2017.
However, since the MiG-31, which went into service in 1981, Mikoyan has not produced a new fighter aircraft. CEO Ilia Tarassenko is upbeat despite criticism.
This project was started by MiG a long time ago; it is not a myth. Under the direction of the United Aeronautical Consortium (UAC), we are working diligently on this project, and we will shortly submit the findings to the broader public, he informed media.
The MiG-41 is expected to function as an interceptor, just like its Cold War predecessor.
But it will need to put on spectacular performances if it is to adapt to the perils of this new century.
For instance, the aeroplane should be almost capable of reaching space. In reality, its creator claims that it will be able to fly between the stratopause and the tropopause at altitudes between 9,000 and 17,000 metres above sea level, which is a bit less than what the MiG-25 and the SR-71 can do.
With a top speed of 3,675 km/h (2,300 mph), it will be able to fire down hypersonic missiles.
In service launch of the MiG-41 was anticipated for 2030. However, according to the UAC's most recent strategy roadmap, the recently unveiled Sukhoi Checkmate, a new light/medium fifth-generation fighter jet, will be given priority during the 2030–2035 period.
France/Germany/Spain – Future Combat Air System
During ILA Berlin 2018 in April 2018, Dassault Aviation and Airbus, along with their respective governments, announced an agreement to cooperate on the development of the Future Combat Air System (FCAS), which is due to replace the Dassault Rafale and the Eurofighter Typhoon.
In February 2019, Germany and France were joined by Spain, with the industrial participation of Indra Sistemas.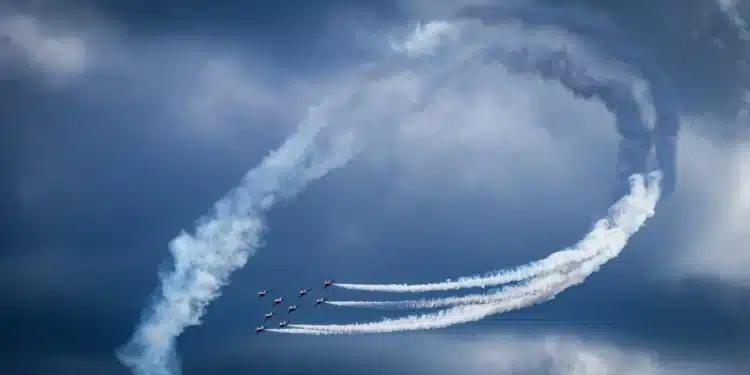 Similar to its American counterpart, the FCAS seeks to create not only a brand-new aircraft (Next Generation Fighter, NGF), but also what they refer to as a "system of systems" that will enable the fighter jet to work with other components, such as a swarm of support drones called Remote Carriers, to form what was first denoted as an Air Combat Cloud (ACC) at the 2019 Paris Air Show.
Both MBDA and Airbus are developing concepts for these drones.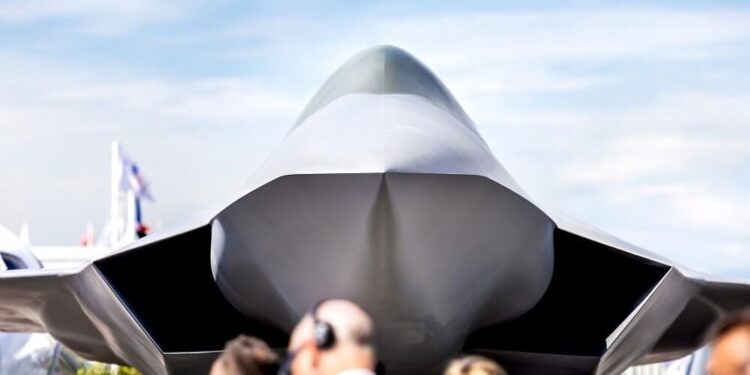 UK/Italy – Tempest
In July 2018, during the Farnborough Air Show, the UK announced Tempest, a sixth-generation jet fighter concept, three months after the FCAS programme was first introduced.
It aims to replace the Eurofighter Typhoon in the Royal Air Force by 2030, as stated in its Combat Air Strategy. Italy joined "Team Tempest" in September 2019.
BAE Systems, Leonardo UK, MBDA UK, Leonardo Italy, Rolls Royce, MBDA Italy, Avia Aero, and Elettronica Group are currently included in the programme.
Three months following the launch of the FCAS programme, the UK unveiled Tempest, a sixth-generation jet fighter concept, at the Farnborough Air Show in July 2018.
According to its Combat Air Strategy, it intends to replace the Eurofighter Typhoon in the Royal Air Force by 2030.
In September 2019, Italy became a member of "Team Tempest". The programme now includes BAE Systems, Leonardo UK, MBDA UK, Leonardo Italy, Rolls Royce, MBDA Italy, Avia Aero, and Elettronica Group.
China, what about it?
One of the few nations in the world to field the fifth fighter generation is China. In February 2018, the Chengdu J-20 stealth fighter plane made its formal debut.
However, concerns about its performance, particularly in comparison to its F-22 and F-35 American equivalents, have recently surfaced.
The Global Times said that China had begun working on the next generation of fighter prototypes a year after the J-20 was accepted.
Its goal, according to a representative of Chengdu Aircraft Research and Design Institute, is to develop it by 2035, if not sooner.
General Mark Kelly of the US Air Combat Command verified the programme and stated that it was "on track."
About China's mystery endeavour, little is known. According to rumours, the aircraft will use artificial intelligence and be able to control drones, just like its counterparts in the west.
The sixth-generation jet fighter: a system of systems
With these few illustrations in mind, a basic diagram can be created to highlight the advancements or distinctions between the fifth and sixth fighter aircraft generations:
Data exchanged on the battlefield with other platforms

Option for unmanned fighter

Swarm of drones
When discussing the sixth generation of fighter jets, the phrase "system of systems" became a catchphrase in everything from press kits to press conferences.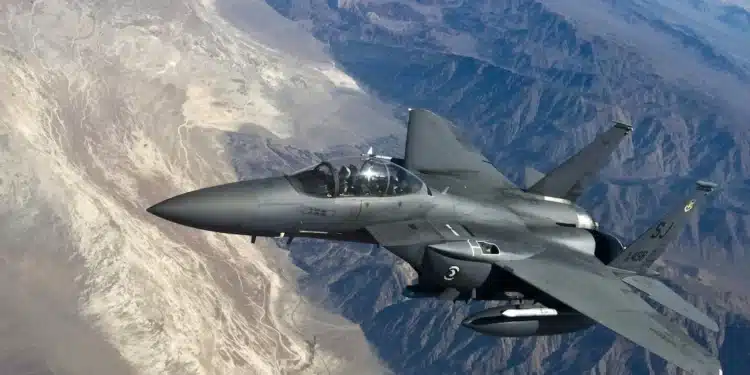 By relying on less expensive "unmanned wingmen" rather than fighter pilots and their expensive equipment, the proposed concepts hope to keep them out of the action while betting on the development of artificial intelligence.
Enrico Scharlock, Senior Director of Aerospace & Defence Industry Solution Experience at Dassault Systèmes, claims that the "system of systems" idea and how the following generation of fighters is being created go beyond purely innovative and also ensure interoperability between allied air forces.
According to Sharlock, "the strategy of connected Systems of Systems" is applicable to the NATO alliance as well as national defence forces.
The NATO Architecture Framework is being created to establish a standard for creating and defining corporate architectures for use by the military in order to standardise systems engineering.
The NATO Architecture Framework Version 4 (NAFv4) was created with the intention of providing a standard for creating and defining enterprise architectures for use by both businesses and the military. Both corporate and systems architectures can be described using the NATO Architecture Framework.
"The goals of the framework range from ensuring a common approach for understanding, comparing, and integrating architectures to acting as a key enabler for acquiring and fielding affordable and interoperable capabilities to aligning with architecture references produced by international standard bodies like the International Organisation for Standardisation and Institute of Electrical and Electronics Engineers.
Given that the 6th generation of fighter jets is only expected to enter service in 2035 at the earliest and that fighter jet programmes have a history of being delayed, new technology advances within the next ten years might totally alter the situation.
US FIRST Sixth Generation Fighter Jet The Whole World Afraid Of
---
---