2023 TV in 4K How to buy ?
From affordable smart TVs to high-end OLED sets, we've helped you choose the best 4K smart TVs in this post.
The most cost-effective 4K TVs are the ones that offer excellent value. Yes, it would be simple for us to search for the priciest TVs for you to purchase, but those don't necessarily provide the best viewing.
You can completely comprehend how these TVs work after seeing the results of our tests. We've created the definitive list of the top 4K smart TVs to buy in 2023 as a result.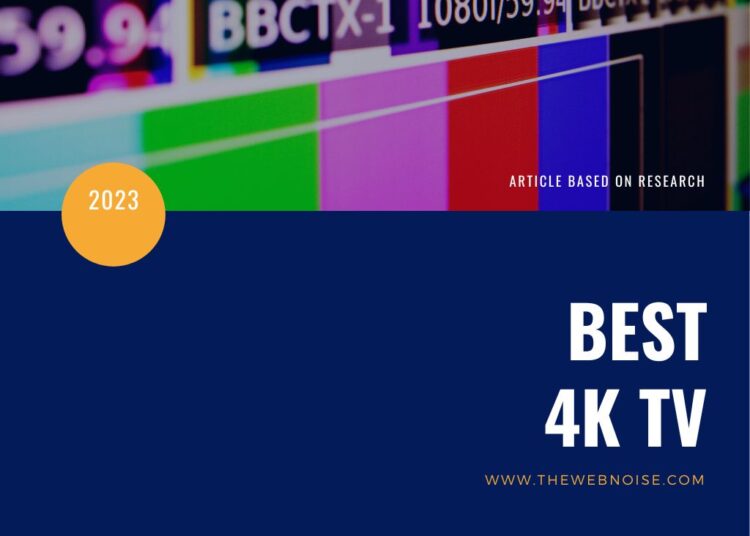 1.Best 4K picture quality: Samsung QN90A Neo QLED TV
Main Features:
Beautiful, Slim Design

Neo QLED delivers incredible brightness

Impressive anti-glare capabilities

New Solar Charging Remote Control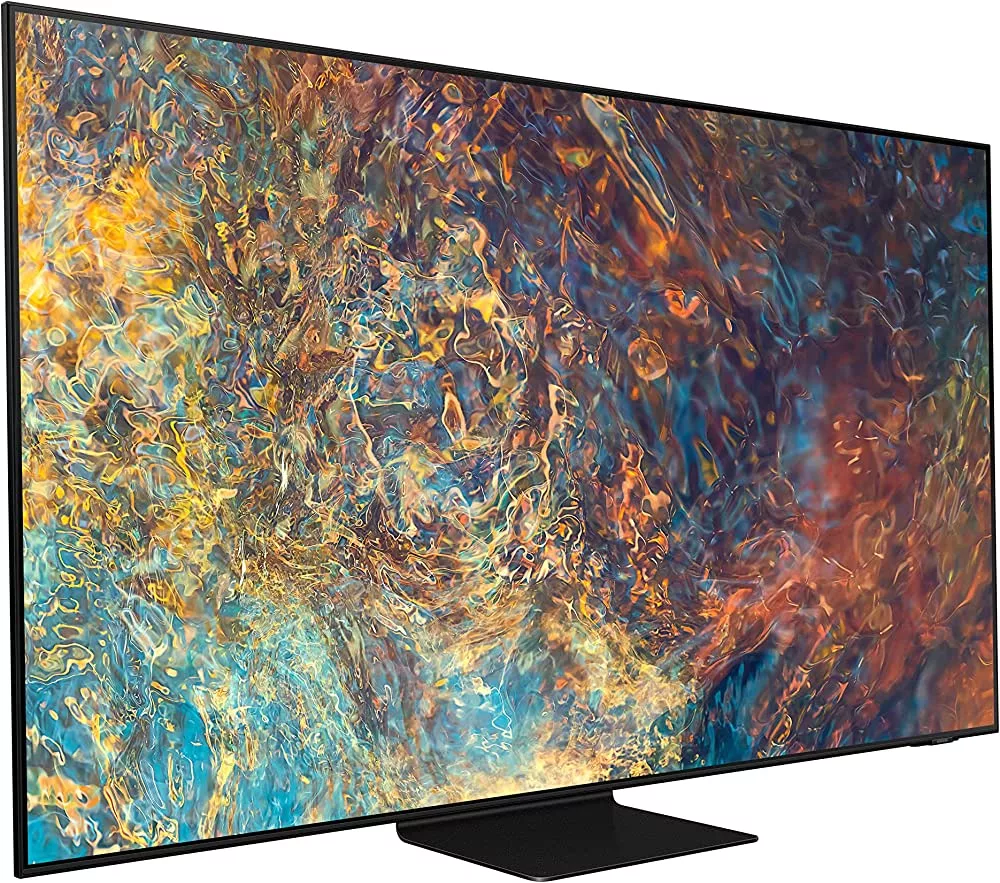 One of the nicest TV displays you'll ever see is the Samsung QN90A Neo QLED TV, which combines Samsung's highly developed Quantum Dot technology with precise control over mini-LED backlighting.
When combined with extensive Smart TV features and genuinely smart features, like a solar-powered remote that never needs batteries changed, Samsung's brilliant colours and incomparable brightness deliver excellent performance that offers unparalleled ease.
The entire thing is housed in a stunning 1-inch-thick design that offers some of the finest performance we've ever seen, along with a tonne of clever features and Dolby Atmos sound. For the best gaming experience possible, standard features for gamers include HDMI 2.1 connectivity, an amazing 12.6ms latency, and other features.
 2.High refresh rate 4K TV: Sony Bravia XR A80J
Main Features:
Excellent picture and sound quality

Many truly effective dynamic and intelligent features

Powerful Google TV interface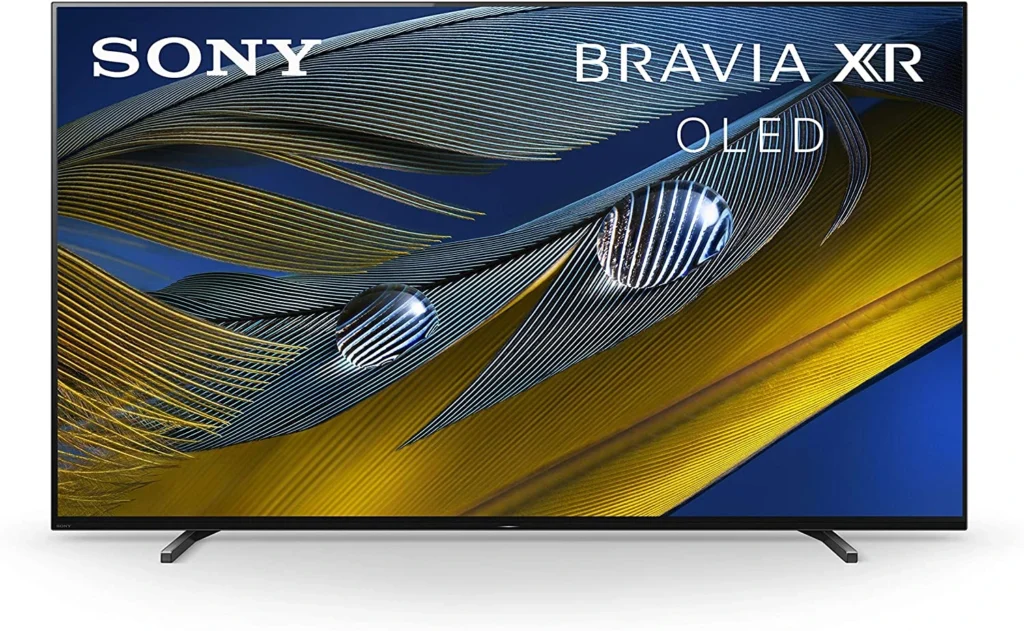 Future technology is totally crammed into the Sony Bravia XR A80J. The HDR, 120 Hz refresh rate, ATSC 3.0 tuner, Google TV streaming, Sony's own Bravia Core service, Acoustic Surface Audio+ technology, and other features of this 4K OLED TV are just a few of its features.
Although not everyone will need everything offered here, it's still excellent to have choices.
It excels at the fundamentals as well, handling updates with ease and providing good contrast, vibrant and varied colours, and impressive viewing angles.
The sound is also first-rate, and Google TV is a significant improvement over the previous Android TV. The XR A80J, in contrast, requires more tinkering to look its best; it functions straight out of the box, but you'll need to try several modes to really unlock its full potential. 
Main Features:
QLED display with local dimming for excellent HDR performance

Excellent color quality and smooth motion

Google TV is a major upgrade from Roku

Affordable price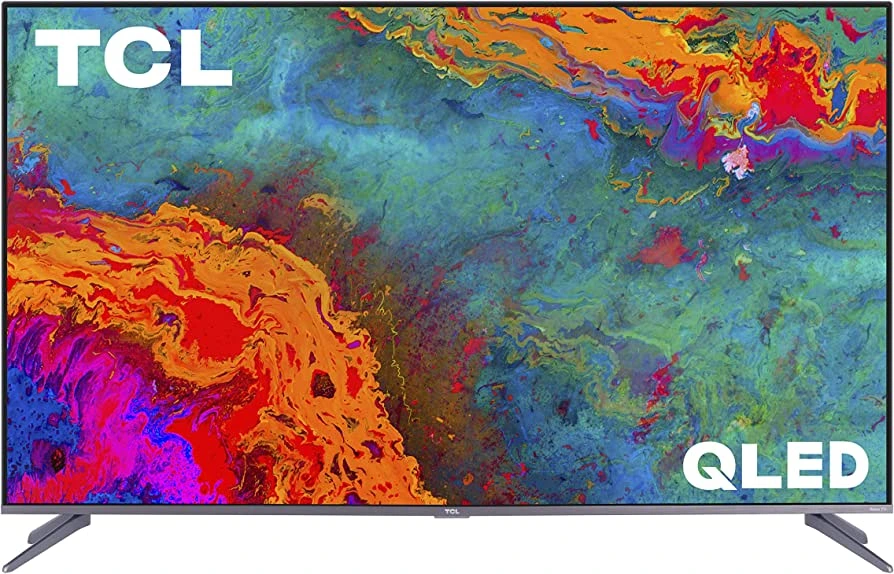 We were blown away by the TCL 5 Series Google TV (S546)'s blend of smart TV capabilities, dependable performance, and excellent value.
Building on the already outstanding 5 Series, the switch to Google TV offers an even better smart TV platform for budget-friendly 4K smart TVs that offers individualised and customizable recommendations, a huge selection of smart features, and deep Google Assistant integration, making it a viable hub for connected devices throughout the home.
But it also represents a step forward for TVs in other respects. The Series 5 Google TV is an improved model of the Series 5 TV that offers a brilliant QLED 4K display, a handy remote control, and an unexpectedly large number of gaming options given its size.
4.Sony First Mini-LED 4K TV: Sony BRAVIA XR Mini LED X95K
Main Features:
Powerful HDR performance

Impressive motion processing

Convenient stand options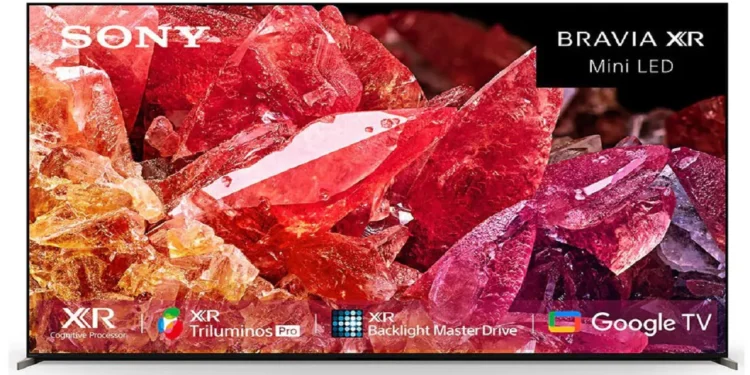 The Sony Bravia X95K Mini LED TV is the brand's first TV to feature mini LED backlighting and is our top pick from the Sony 2022 TV lineup.
It has the HDR performance you crave on movie night, combining the device's high brightness and targeted backlight control with plenty of nuance and practical vibrancy.
Sony has packaged it in a stylish building with multiple stand configurations and a great remote control.
In standard mode, the Sony Bravia X95K Mini LED TV covers 99.89% of the Rec 709 color space, which is almost perfect for the average viewer with an LED TV.
The X95K's best Delta E score is an excellent 1.88 in filmmaker mode, which is not surprising given Sony's long-standing emphasis on image processing in It is not surprising that the best Delta E score for the X95K is an excellent 1.88 in Filmmaker mode, as Sony has long emphasized the intention of preserving filmmaker in its image processing. For a brand that is both a movie studio and a television manufacturer, this is a great brand.
Main Features:
Exquisite picture quality

Good audio

Great for gaming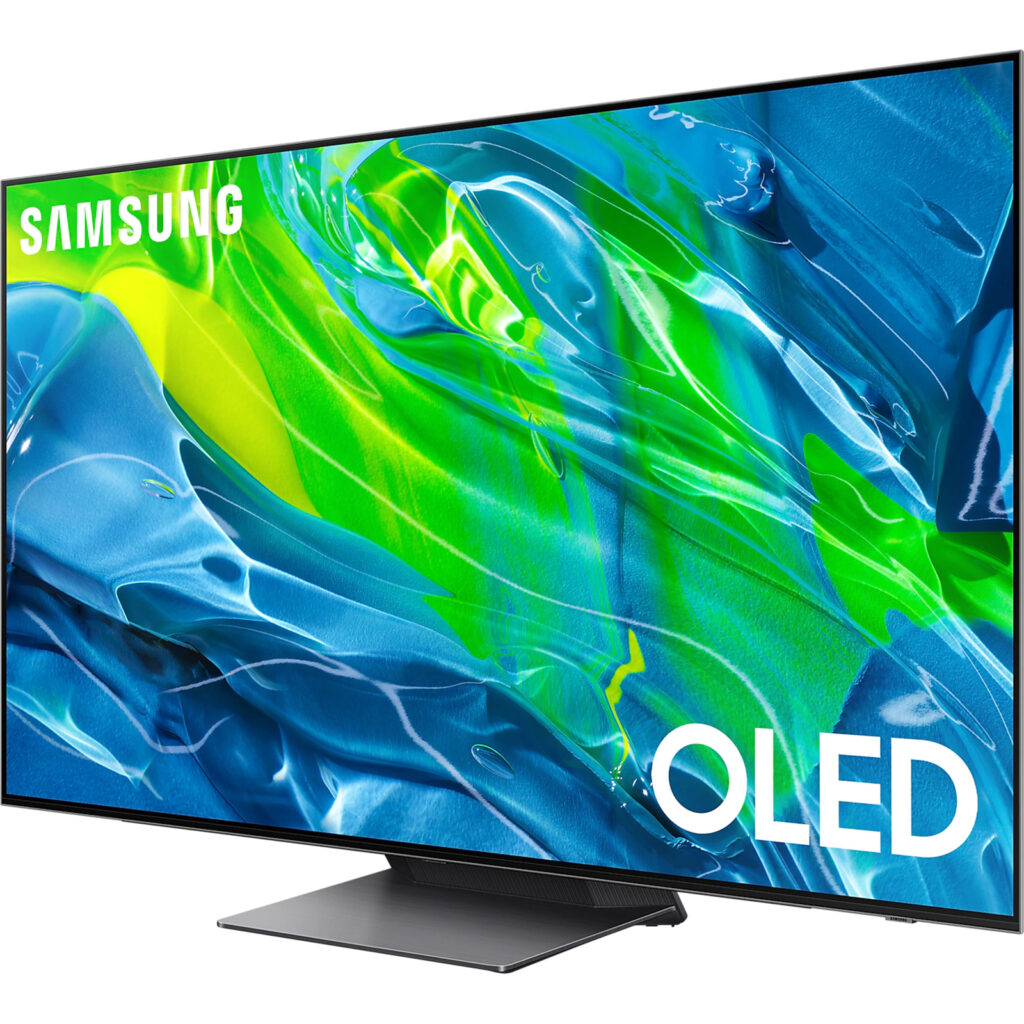 Samsung's 65-inch S95B-class OLED 4K smart TV (QN65S95BAF or QE65S95B in the UK) is the company's first TV to combine OLED with quantum dots, resulting in a QD-OLED TV that combines the best of both technologies: superior color, brightness, and contrast in a single package.
That said, with top-notch picture quality, surprisingly good sound, a forward-thinking remote, great gaming features and a compelling design, it's an excellent choice.
6.OLED TV: LG C2 OLED Best TV 
Main Features:
Premium, lightweight design

4 HDMI 2.1 ports

Versatile performance

Extensive Gaming Features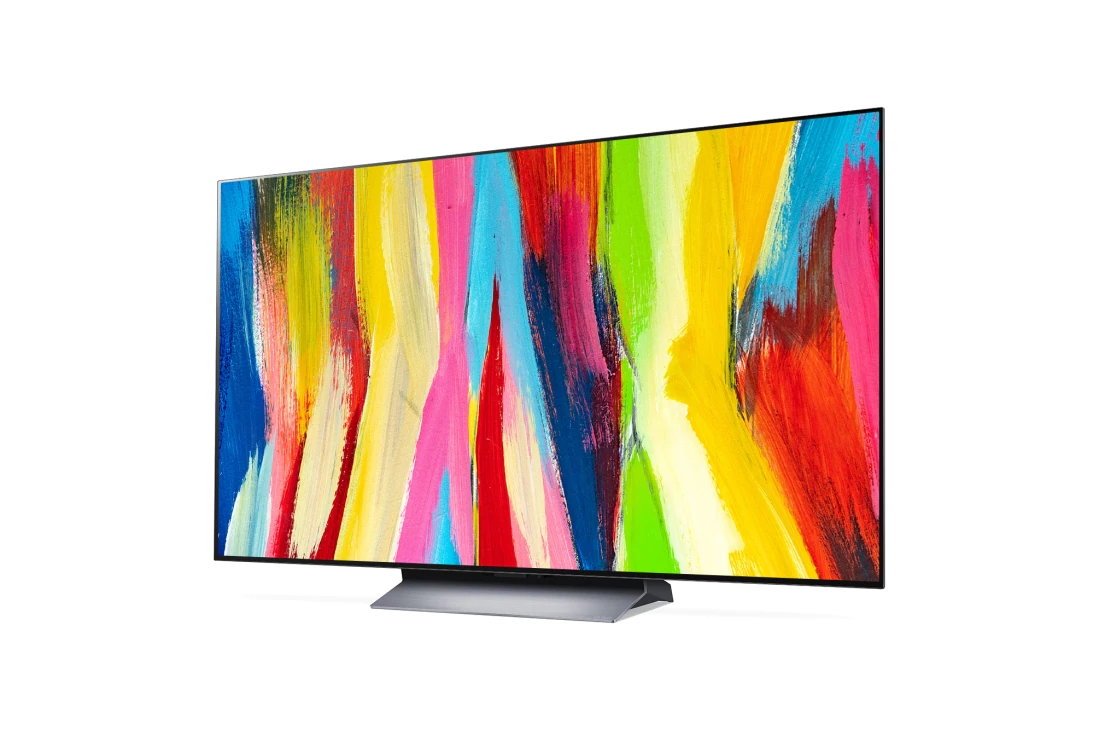 The greatest TV available right now is the LG C2 OLED TV. Due to its outstanding display screen, it is not only the greatest OLED TV; it also receives top honours for its elegant design, maximum adaptability, and superior smart TV platform.
Additionally, LG's C-Series portfolio offers the widest size selection it has ever offered; configurations run from 42 inches to 83 inches, and each includes a full complement of HDMI 2.1 connectors.
Most include LG's evo OLED panels as well, which were previously used on the LG G1 OLED TV and are now anticipated to improve the C2's performance.
The LG C2 OLED TV has a variety of features that make it one of the greatest TVs of the year.
Summary of the 2023
TVs continue to deliver amazing technology and greater value for the money after some time and customer feedback. They are a choice to think about if you plan to get a new 4K TV in 2023.