Biggest Game Releases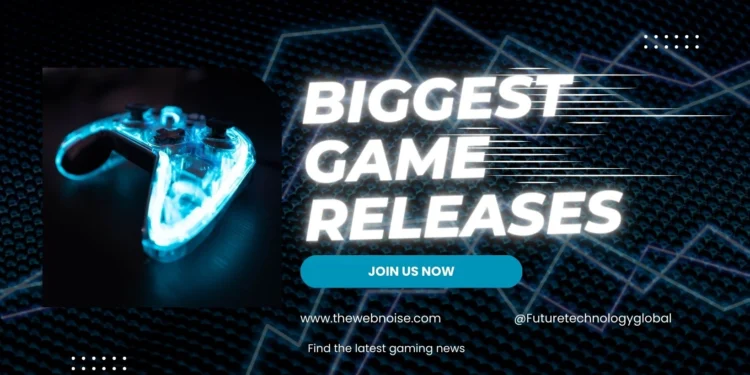 If you thought you'd get a break from all of the highly anticipated releases in June, you guessed wrong.
The previous couple of months have been a nonstop ride of high-profile releases and game of the year contenders.
The first half of 2023 is coming to a successful conclusion as long-awaited sequels, significant new installments in enduring franchises, and HD remakes of several famous classics all make their debuts.
Street Fighter 6, which debuted at the beginning of June, is tipped to be a significant upgrade of what is perhaps the biggest fighting game franchise in the world.
Street Fighter 6 is redefining how fighting games are played with its revamped controls and an extended system for multiplayer brawls.
It's not just a good-looking sequel with plenty of new characters to master.
After a few days, it's time to enter hell. or, more specifically, a region of reality that lies nearby. Blizzard's legendary action-RPG series returns with Diablo IV, which focuses on creating a sinister and tragic world that players can explore as one of several different playable classes.
Not only that, but Blizzard has plans to keep Diablo IV running for years after launch with a seasonal content approach, so this won't simply be a one-and-done trip.
The release of Final Fantasy XVI is scheduled at the end of June. Since the last numbered entry in the mainline series was released seven years ago, Final Fantasy 16 represents a significant change from earlier games.
This time, the series is moving firmly into action territory by fusing powerful melee fighting with magical spellcasting.
Additionally, Final Fantasy 16 seeks to portray a mature tale of war, sacrifice, and freedom in a universe where enormous crystals have for millennia determined humanity's fate.
In addition to those major releases, you may anticipate novel motorsports, eccentric indies, and some tactical combat with extraterrestrial critters that have no regard for your face's personal space.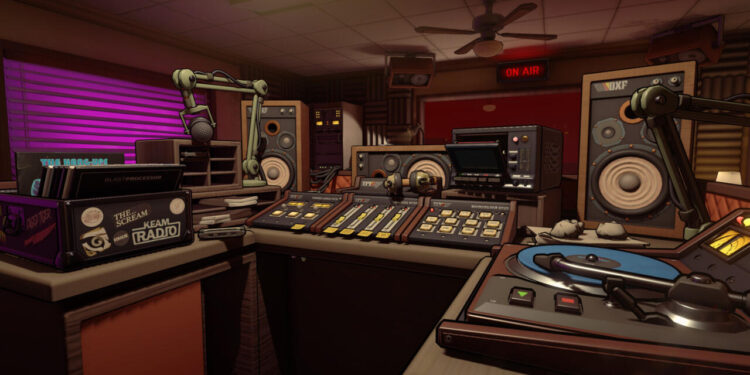 Killer Frequency – June 1
It's a late night at KFAM radio station, and something strange is happening on the airwaves.
As disc jockey Forrest Nash, you'll need to solve puzzles and spin some classic tunes if you want to keep your listeners from being filleted by a local serial killer.
Solve riddles, meet a variety of small-town personalities, and indulge in a playlist of '80s classics while you attempt to outwit a killer out for blood.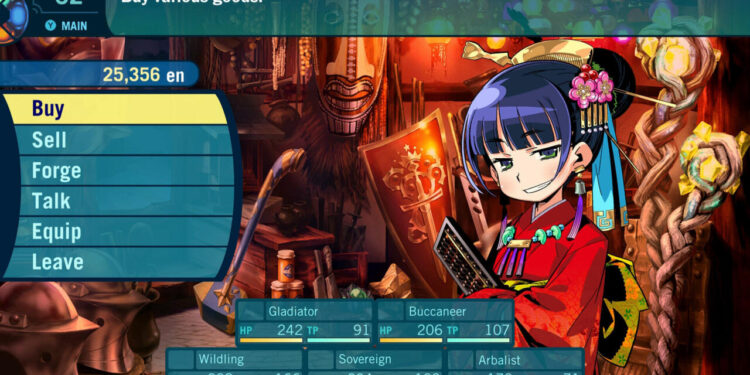 Etrian Odyssey Origins Collection – June 1
One of the best JRPGs of a bygone era gets a new lease on life in the Etrian Odyssey Origins Collection.
A collection that includes Etrian Odyssey HD and its labyrinthian forest, Etrian Odyssey II HD and its castles in the sky, and the marvelous sunken cities that can be explored in Etrian Odyssey III HD, this package also has several upgrades for these classic games.
All three games benefit from remastered graphics, a newly remastered soundtrack, and quality-of-life improvements that help modernize the experience across all three games.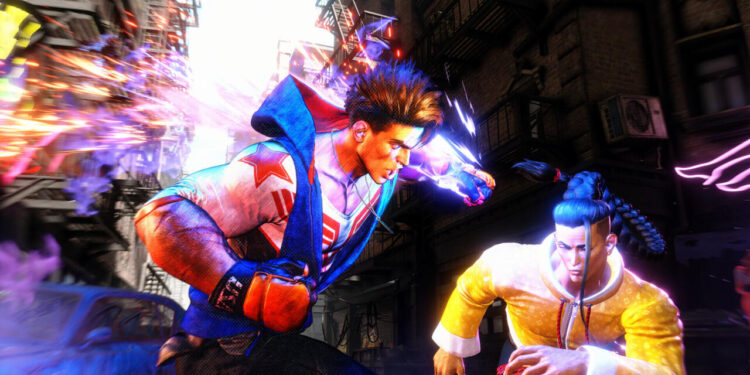 Street Fighter 6 – June 2
Capcom's latest entry in the Street Fighter series isn't just shaping up to be hard-hitting evolution of the fighting game franchise, but also its most approachable entry yet.
With a modernized control scheme that makes throwing Hadoukens easier than ever, new modes to build your very own legendary fighter in, and a roster filled with memorable faces, Street Fighter 6 is shaping up to be a huge leap forward for the series that pulls no punches.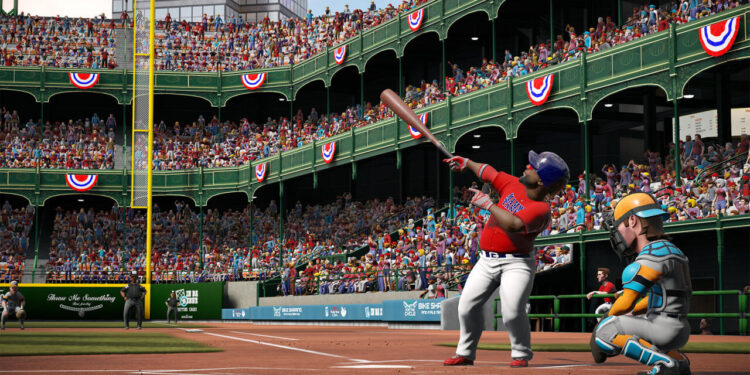 Super Mega Baseball 4 – June 2
MLB: The Show might be the best-in-class baseball simulator, but if you're looking for a more arcade-inspired take on hitting homeruns and stealing bases, then look no further than Super Mega Baseball 4.
The latest sequel in the series now has more than 200 stylized versions of pros to add to your team, new features, the return of familiar modes, and updated graphics. Fan-requested features have also been added, including an expanded trait system and several new stadiums.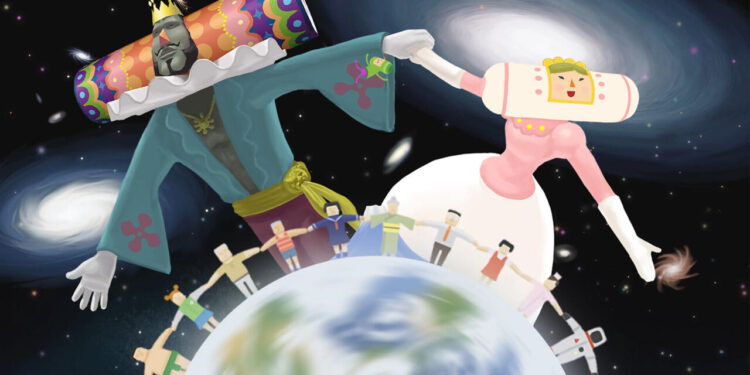 We Love Katamari Reroll + Royal Reverie – June 2
To paraphrase the eternal lyrics of Limp Bizkit, it's time to keep on rollin'. Katamari games are some of the best chaos simulators on the market as you roll all of existence up into a giant ball of memories.
For this package, the second game in the Katamari series gets updated with improved graphics and gameplay enhancements, while Royal Reverie is a trip back in time as you experience the childhood of the King of All Cosmos. Just remember to always keep on rolling.
Amnesia: The Bunker – June 6
A desolate bunker underneath the battlefields of World War I is spooky enough, but throw in homicidal nightmares lurking in the shadows and you've got a recipe for a survival-horror experience that's bound to give you sleepless nights.
As French soldier Henri Clément, you've got a noisy dynamo flashlight to keep the monsters at bay, scarce supplies to scavenge, and an ever-present threat reacting to your every move and sound. Every action has a consequence, and it'll be up to you to bear the brunt of them as you delve deeper into terrifying territory.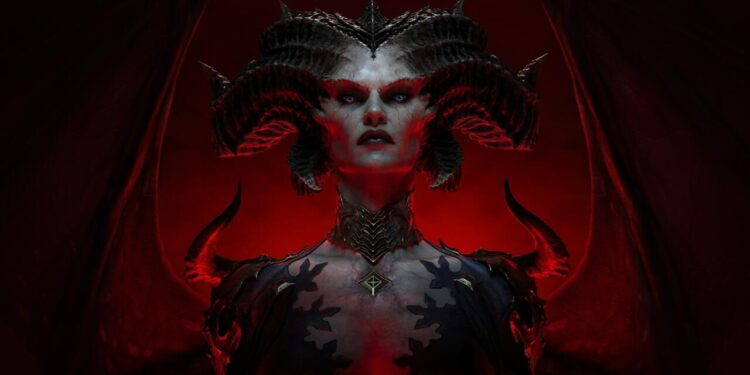 Diablo IV – June 6
After years of development, Blizzard's finally ready to unleash the terror of the Burning Hells and High Heavens on players once again.
Diablo IV looks like a return to the dark and gritty roots of the original games, and is set in a version of Sanctuary that's still under siege from demonic and angelic forces. New heroes will need to rise up to face ancient enemies, and like in previous games, there'll be plenty of enemies to slay, loot to collect, and stories to uncover in the next chapter of Diablo.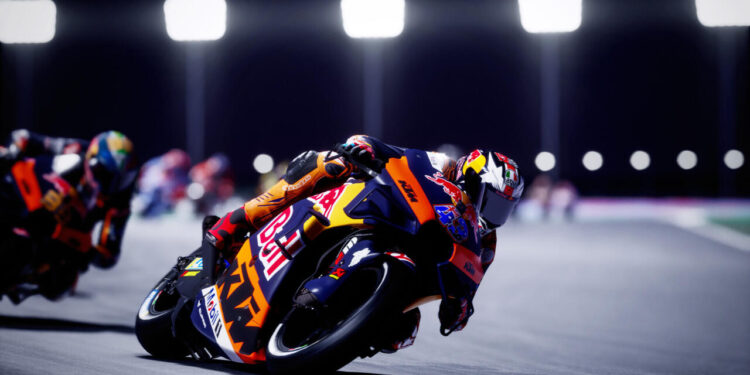 MotoGP 23 – June 8
While the grid might have very few challengers to give developer Milestone a run for its money, the studio's recent MotoGP games have been terrific simulators of this captivating two-wheeled sport.
MotoGP 23 is an iterative sequel in this annual series, but it's firing on all cylinders with its gorgeous graphics, authentic handling, and new AI-enhanced gameplay systems that make the game more accessible than ever before.
Layers of Fear – June 15
If you're a fan of frights and you missed out on the first two Layers of Fear games, then good news, as you'll be able to catch up on them now that they've been rebuilt on the Unreal 5 canvas.
Layers of Fear and Layers of Fear 2, as well as all of their respective DLC, get remade in this collection and enhanced with ray tracing support, HDR visuals, and up to 4K resolution. Its a fresh visual spin on two cult-classic games, and whether you're focused on your finishing brushstrokes in The Painter or waiting for the final curtain call in The Actor, you'll have to prepare yourself for some of the finest psychological horrors as you face your fears one last time.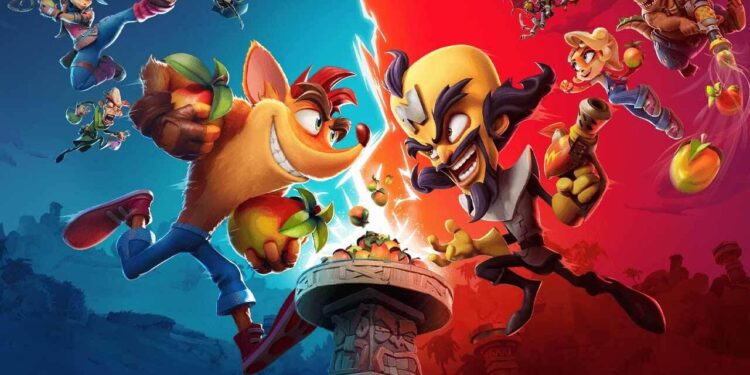 Crash Team Rumble – June 20
Crash Bandicoot is back, but instead of dashing through levels collecting mystical masks and Wumpa fruit, he's teaming up with his allies and enemies for some 4v4 multiplayer action. Crash Team Rumble puts a new spin on the series, as teams will battle it out in arenas to see who can gather the most Wumpa fruit and stop the competition from doing the same.
A Crash-themed multiplayer game might sound weird, but as we've discovered, it has a lot of potential thanks to its competitive angle and energetic match flow.
Aliens: Dark Descent – June 20
A new Alien game always seems to be lurking in the shadows, but Aliens: Dark Descent is putting a different spin on the spooky action-packed franchise. Instead of going in guns blazing with your Colonial Marines, you'll need to come up with a solid plan and execute it properly if you want to avoid having your face introduced to hug-happy critters.
Mixing the strategy of tactical RPGs with some lateral thinking, you'll need to lead your soldiers in real-time to stop a new and terrifying xenomorph outbreak.
Final Fantasy 16 – June 22
Almost a decade has passed since the last core numbered entry in the Final Fantasy series, and this time, Square Enix is focusing on delivering a new experience in its iconic franchise.
Featuring a more action-packed tale of rampaging Eikons and warring kingdoms, the next chapter in the Final Fantasy series is aiming to be a more mature adventure.
There's still plenty of swords and sorcery to sink your teeth into, and if you're a PlayStation 5 console owner, this game might just be one of the best-looking games on that system.
Sonic Origins Plus – June 23
Last year's Sonic Plus Collection was hailed as a great remaster of classic Sonic games, and this year's expanded collection is an all-in-one bundle that includes the Sonic Origins base game and the Plus Expansion Pack, 12 Sonic Game Gear titles, and a playable Knuckles in Sonic CD.
As an added bonus, Amy Rose is a playable character for the first time ever in Sonic the Hedgehog 1, 2, Sonic 3 & Knuckles, and Sonic CD.
Previously released add-on content is also included, as Extreme Missions, Mirror Mode, new character animations, additional backgrounds, and new music all add up to make this a definitive collection of Sonic's greatest hits.
Story of Seasons: A Wonderful Life – June 27
Does the idea of exploring hellish new domains, waging war against godlike beings, and crossing fists with martial arts masters sound too intense for you? Then for a change of pace, check out Story of Seasons.
Spread your roots on your new farm in the peaceful town of Forgotten Valley, live a carefree life, and maybe even find love among the town's friendly folk in the return of this farming classic.
AEW: Fight Forever – June 29
Ever since All Elite Wrestling hit the scene, the new pro wrestling organization has been teasing a video game that harkens back to the glory days of steel chairs, ladder matches, and no-holds barred brawls.
AEW Fight Forever is that game, and it's being developed by former WWE tag team partner Yuke's. Plenty of AEW talent, multiple match types, a robust career mode, tons of customization options, and a lot of blood is being teased for this game, which is being hyped up as the second coming of WWF No Mercy.
Ghost Trick: Phantom Detective – June 30
One of the best games of the Nintendo DS era is finally getting a second lease on life, as Ghost Trick: Phantom Detective is coming to PlayStation, Xbox, Switch, and PC this month.
If you never played it when it was first released in 2011, then you missed out on some brilliant puzzles and storytelling that made excellent use of the Nintendo DS hardware. Directed by Ace Attorney's Shu Takumi, this new version comes with sharper graphics, an enhanced soundtrack, and plenty of extra archival content to sift through.
June 2023 video game release schedule
Etrian Odyssey Origins Collection (PC, Switch) – June 1

Killer Frequency (PC, PS5, PS4, Xbox Series X|S, Xbox One, Switch) – June 1

Street Fighter 6 (PC, PS5, PS4, Xbox Series X|S) – June 2

Super Mega Baseball 4 (PC, PS5, PS4, Xbox Series X|S, Xbox One, Switch) – June 2

We Love Katamari Reroll + Royal Reverie (PC, PS5, PS4, Xbox Series X|S, Xbox One, Switch) – June 2

Diablo 4 (PC, PS5, PS4, Xbox Series X|S, Xbox One) – June 6

Loop8: Summer of Gods (PC, PS5, PS4, Xbox Series X|S, Xbox One, Switch) – June 6

MotoGP (PC, PS5, PS4, Xbox Series X|S, Xbox One, Switch) – June 8

Harmony: The Fall of Reverie (PC, Switch) – June 8

Greyhill Incident (PC, PS5, PS4) – June 9

Heist Kitty: Multiplayer Cat Simulator Game (PC) – June 14

Layers of Fear (PC, PS5, Xbox Series X|S) – June 15

Fall of Porcupine (PC, PS5, PS4, Xbox Series X|S, Xbox One, Switch) – June 15

Park Beyond (PC, PS5, Xbox Series X|S) – June 16

F1 2023 (PS5, PS4, Xbox Series X|S, Xbox One, Switch) – June 16

Crash Team Rumble (PC, PS5, PS4, Xbox Series X|S, Xbox One, Switch) – June 20

Aliens: Dark Descent (PC, PS5, PS4, Xbox Series X|S, Xbox One) – June 20

Trepang 2 (PC) – June 21

Final Fantasy XVI (PS5) – June 22

Sonic Origins Plus (PC, PS5, PS4, Xbox Series X|S, Xbox One, Switch) – June 23

Revival: Recolonization – Steam Early Access (PC) – June 28

Noob – The Factionless (PC, PS5, PS4, Xbox Series X|S, Xbox One, Switch) – June 29

AEW: Fight Forever (PC, PS5, PS4, Xbox Series X|S, Xbox One, Switch) – June 29

Master Detective Archives: Rain Code (Switch) – June 30

Ghost Trick: Phantom Detective (PC, PS5, PS4, Xbox Series X|S, Xbox One, Switch) – June 30

Inner Ashes (PC, PS5, PS4, Switch) – June 30

Crime O'Clock (PC, Switch) – June 30
Delayed games in June
June's a busy month, and with some heavy-hitters on the horizon, there have been three high-profile games that have shifted release dates. Atlas Fallen, which looks like a combo of Devil May Cry and God of War in the sandiest of sandboxes, will now arrive on August 10. Endless Dungeon, a combo of roguelite and tactical action, is moving to an October 19 release date and Goodbye Volcano High, a cinematic narrative adventure about love, change, and high school, will be available from August 29.