Mozilla is making plans for chatbot integration into the popular web browser Firefox. 
The company may add one of the solutions like ChatGPT or Google Bard to Firefox in the near future.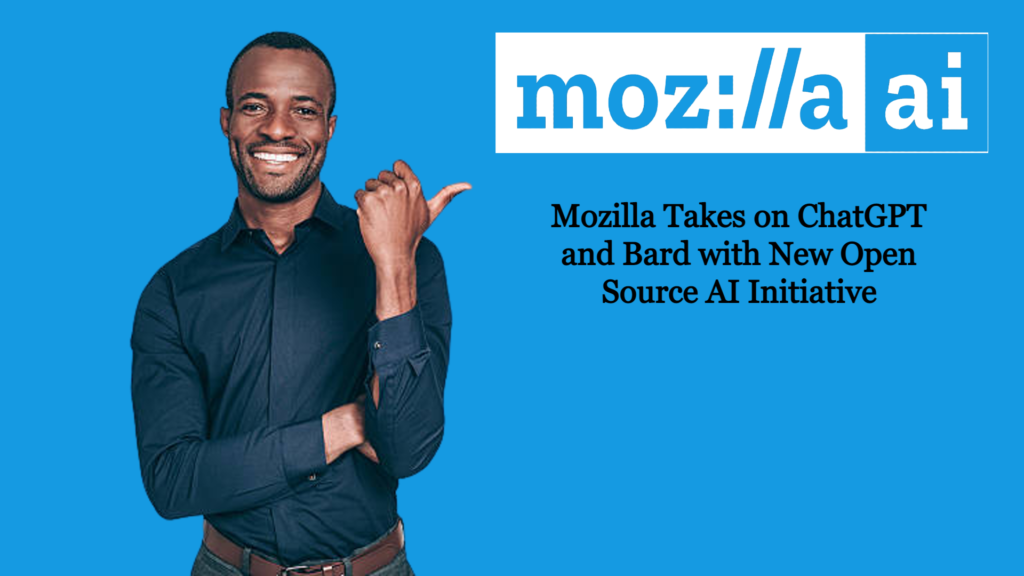 Mozilla plans to make the Firefox browser more useful by adding a chatbot. According to the information obtained, the company is considering either OpenAI's ChatGPT or Google Bard's inclusion in the Firefox browser.
Mozilla In Search of Finding the Best Solution
The chatbot selection will be finalized as a result of Mozilla's negotiations with OpenAI and Google. Mozilla's goal is to enrich the user experience in Firefox by using both technologies in the most effective way in order to increase the user experience.
Existing Partnership of Google and Mozilla
Google already has a strong collaboration with Mozilla. It manages to become the default search engine in Firefox by paying Mozilla hundreds of millions of dollars each year . However, Mozilla's plan to keep chatbot and search engine separate could change the dynamics of this collaboration.
Details of Firefox's Chatbot Integration Uncertain
While there is no clear information yet about when the chatbot will be fully integrated into Firefox, it is known that Mozilla continues to work on developing this new feature. The focus of the company is to identify the most efficient way of collaborating with leading companies in artificial intelligence and search technology.
Mozilla's Future Plans: Artificial Intelligence and Chatbots
This move by Mozilla means further improving the user experience of the internet browser and keeping up with the latest trends in technology. Although it is not yet clear which chatbot will be chosen, it is certain that Mozilla aims to take an innovative step in this area.
Download Firefox and get the extension
Exploring Similarities, Dissimilarities, and Much More Between ChatGPT and Google Bard!
Two of the most well-liked artificial intelligence (AI) chatbots in 2023 are toGoogle Bard and ChatGPT.
Both use machine learning and millions of data points to create realistic, in-depth responses most of the time, bringing the power of natural language responses to inputs.
Even though these AI tools are still in development, they lead to an exciting future when driven AI assistant search and learning tools will make obtaining information even easier and faster.
Can ChatGPT connect to the internet?
Indeed and no. With the addition of a first-party web-browsing plugin, OpenAI has made it possible for ChatGPT to connect to the internet, enabling the AI tool to search the web for content before responding to your enquiry.
As Microsoft has substantially invested in OpenAI's ChatGPT, the plugin uses Bing Search as the primary web search engine.
With the use of Bing Search, ChatGPT is now able to look for up-to-date information on a question and give current answers based on it.
Despite being native to ChatGPT, access to the web browsing plugin is only available to those who have purchased a ChatGPT Plus membership.
As a result, ChatGPT free users won't be able to connect the AI tool to the internet; instead, they must upgrade to ChatGPT Plus in order to receive real-time responses to their questions.
Read Also – Unlocking the Potential: The Best Data Processing Services in the USA
How to connect ChatGPT to the internet
Although ChatGPT requires an internet connection to function, the AI tool's responses will still be based on trained data that ran out in September 2021.
The only official way to use ChatGPT to acquire the most recent information on specific topics is to choose the ChatGPT Plus subscription option on the website.
ChatGPT Plus offers users the ability to use GPT-4 which also uses a web browsing plugin that searches for information on Bing Search to provide you with responses based on current online data. 
If you're on a free account on ChatGPT, the responses you get won't include information from the internet.
To enable internet access, launch chat.openai.com on a web browser on your computer and sign in to your OpenAI account. 
Inside your ChatGPT homepage, click on the Upgrade to Plus option at the bottom left corner. 
5 alternative ways to use ChatGPT with the internet (without ChatGPT Plus)
In case you don't want to subscribe to ChatGPT Plus membership to make the AI tool access the internet, there are, fortunately, other means to get up-to-date responses with AI. 
Method 1: Using Microsoft Bing Chat 
While only ChatGPT Plus members can use Bing Search, Microsoft offers its own ChatGPT-integrated Bing Chat service to everyone for free.
This tool uses OpenAI's GPT-4 model which can also access the internet natively without you needing to pay a premium for it. Although it's available for everyone to use, you can use the Bing AI chatbot for up to 150 conversations daily with a limit of 15 questions per interaction, which can be a lot to get through in one day. 
With internet access, Bing Chat can provide you with responses based on real-time information by browsing the web using Bing Search. The AI tool is configured to perform a web search automatically, so you don't have to manually enable any option on your Microsoft account to get relevant responses. 
To use Bing Chat with internet access, install the Microsoft Edge app on your Windows or Mac computer from this link. The app is also available on Android and iOS devices from their respective app stores. Once installed, you can launch the Microsoft Edge app on your device and launch bing.com on it and click on the Chat tab at the top.