Microsoft will host the Xbox Games Showcase 2023 on June 11, the company announced.
The Showcase will be immediately followed by the just-announced Starfield Direct, which will share the latest information on Bethesda Softworks' open-world RPG Starfield.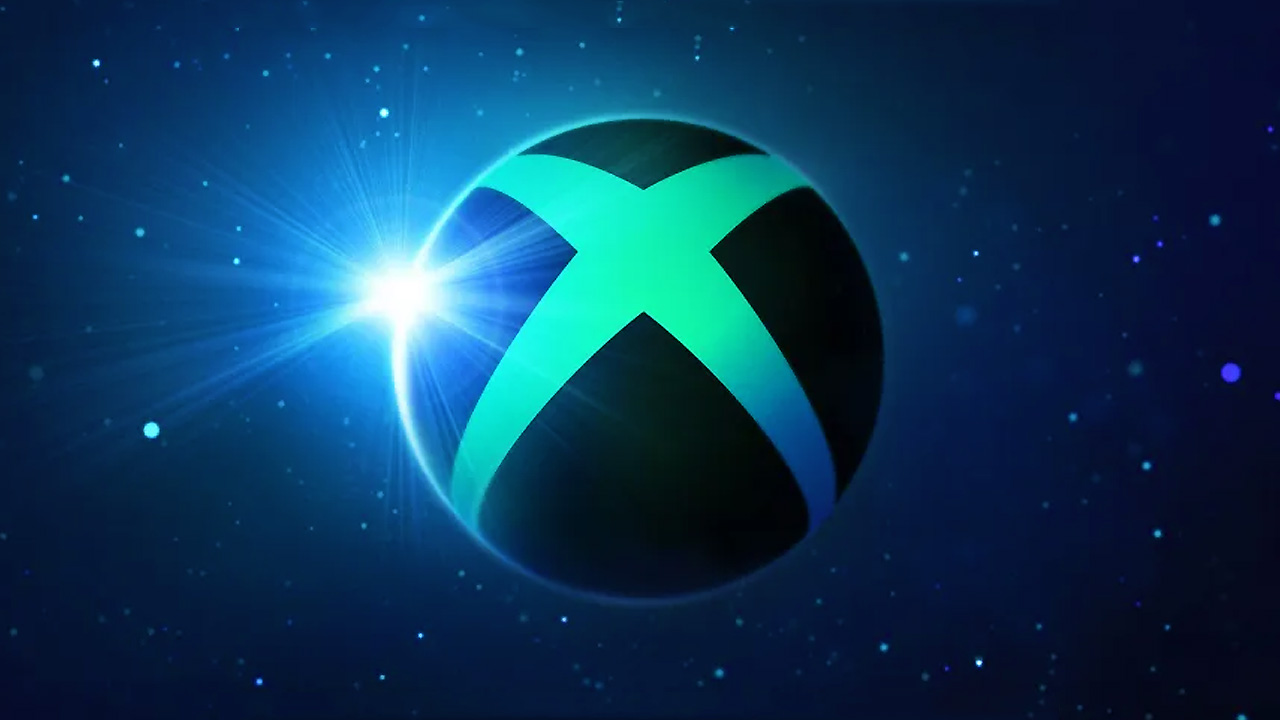 Starfield delayed to September 6, 'Starfield Direct' set for June 11
Starfield will launch for Xbox Series and PC on September 6, a delay from its previously planned "first half of 2023" release window, publisher Bethesda Softworks and developer Bethesda Game Studios announced.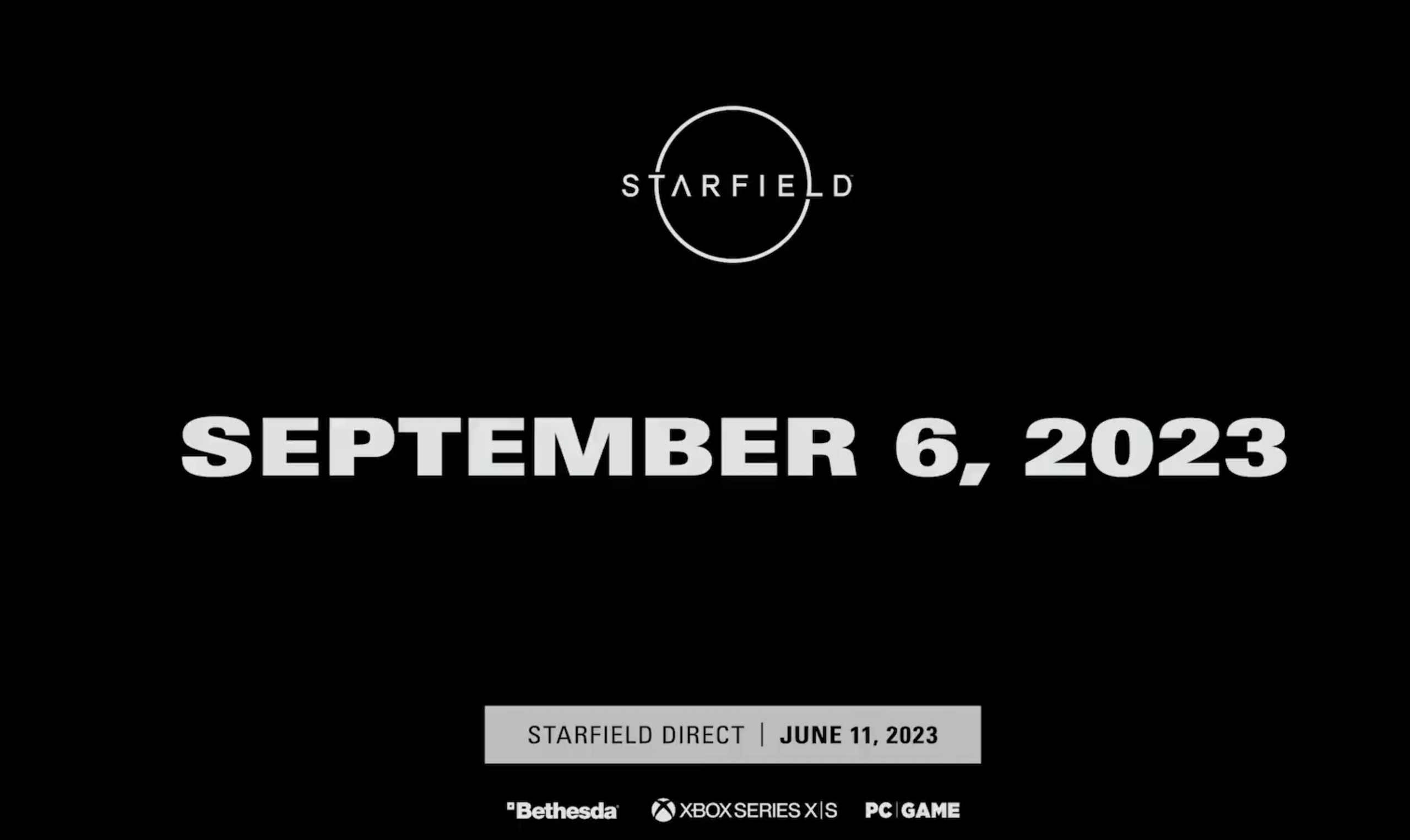 A "Starfield Direct" broadcast is planned for June 11, which will share the latest information on the game.
Here is a message from game director Todd Howard on the announcement:
"Hey everyone, from myself and everybody here at Bethesda, we are so excited to finally tell you when Starfield is coming out this year.

"We have poured ourselves into this game and even I'm surprised how much we can pour—it is large. We're playing the game all the time—shout-out over here to lead producer Tim Lamb. Old-school fans, you may remember him from the Oblivion Making-Of video where he's sitting on a similar sofa doing similar things.

"But also, this June we're gonna bring you into the studio, and give you a deep dive in the game at our 'Starfield Direct.' There's so much that we still have to show you. The game has many of the hallmarks that you'd expect from us, but it's also a very unique experience.

"And again, thank you all for all your excitement about the game—your support, your comments, we really do read it all. Look, we know you've waited a long time to play something new from us. Believe it or not, we're kinda the same—we miss it and we really just can't wait for you all to play it. So thanks, and we'll see you soon."
Microsoft might very well be gearing up for a new Xbox Games showcase.
At least, that's what reputable journalist Jez Corden has said on Twitter some hours ago. Corden, who writes for Windows Central, replied to a Twitter thread about upcoming first-party releases and seemingly implies that something will be announced in the coming days. Unfortunately, no further details were shared but Corden did add that "something" is definitely "cooking" at Microsoft.
"Give it a few days", the journalist tweeted.
Read On
Xbox Game Pass adds Guilty Gear
Microsoft has announced new titles coming to Xbox Game Pass in mid March, which includes Guilty Gear: Strive, Valheim, Ni no Kuni II: Revenant Kingdom – The Prince's Edition, and more.
Guilty Gear: Strive (Cloud, Console, and PC) – The cutting-edge 2D / 3D hybrid graphics pioneered in the Guilty Gear series have been raised to the next level in Guilty Gear: Strive. The new artistic direction and improved character animations will go beyond anything you have seen before in a fighting game. Let's rock!
Dead Space 2 (Cloud) EA Play – Three years after the Necromorph infestation aboard the USG Ishimura, Isaac Clarke awakens from a coma, confused, disoriented, and on a space station called The Sprawl. Fight new enemies and explore this open world's massive zero-gravity environments to discover the truth with Xbox Cloud Gaming via EA Play.
Dead Space 3 (Cloud) EA Play – Journey across space to the icy planet of Tau Volantis with Isaac Clarke and Sgt. John Carver to destroy the source of the Necromorph outbreak. Overcome avalanches, ice climbs, violent wilderness, and an army of deadly, evolved enemies to save mankind from the impending apocalypse with Xbox Cloud Gaming via EA Play.
March 14
Valheim (Game Preview) (Console) – Available now with PC Game Pass and coming soon to Xbox consoles! Valheim is a brutal exploration and survival game for one to 10 players set in a procedurally generated world inspired by Norse mythology. Craft powerful weapons, construct longhouses, and slay mighty foes to prove yourself to Odin!
March 16
Sid Meier's Civilization VI (Cloud, Console, and PC) – Civilization VI offers unique ways to interact with your world, expand your empire across the map, advance your culture, and compete against history's greatest leaders to build a civilization that will stand the test of time.
March 21
Ni no Kuni II: Revenant Kingdom – The Prince's Edition (Console and PC) – Once upon a time, there was a world torn by endless war. But then came a great king who would change this world forever. Join the young king Evan to found a new kingdom in the Prince's Edition, which includes all downloadable content.
■ Game Updates
Available Now
Fallout 76: Mutation Invasion – Mutation Invasion is here and mutations from Daily Ops' missions have infected Public Events! Play a Mutated Public Event every hour for additional rewards and challenges and jump back into Daily Ops to earn scaling rewards and experience a new variety of locations, enemies, and mutations.
No Man's Sky: Fractal Update – Completely immerse yourself in an infinite universe with No Man's Sky update 4.1, Fractal! Introducing a catalogue of your most incredible discoveries, the stunning Utopia Speeder starship, a huge number of quality of life and accessibility improvements, and much more! Learn more here.
Halo Infinite Season 3: Echoes Within – Halo Infinite's largest multiplayer update yet is available starting today! Season 3: Echoes Within offers players a new 100-tier Battle Pass, new maps, a new mode and, for the first time, a new weapon and equipment item.
March 16 and 20
Sea of Thieves: The Forts of Fortune and 5th Anniversary Celebration – The Forts of Fortune are heating up again on March 16! New Chests of Fortune have been spied in their Vaults, offering coveted cosmetics and Commendations to any pirate who can hold on to them long enough to hand in. Enjoy new Pirate Legend Voyages and world changes too! Plus, celebrate Sea of Thieves' 5th anniversary on March 20 with an exclusive log-in bonus, time-limited celebration selfie wall and a supersized Community Weekend event!
■ Xbox Game Pass Ultimate Perks
Available Now
Madden NFL 23: EA Play Supercharge Pack (until March 9) – Don't forget to claim a limited-time reward for Xbox Game Pass Ultimate members. Give your Ultimate Team a boost with the EA Play Supercharge Pack—just head to the Game Pass Ultimate Perks page by March 9 to claim the pack.
Halo Infinite: Corrupted Assault Rifle Bundle – Overwhelm your foes with the exclusive "Corrupted Hex" Assault Rifle Weapon Coating, four 2XP Boosts and four Challenge Swaps! This Perk requires Halo Infinite Multiplayer to use.
F1 22: Champions Content Bundle – Join the grid in F1 22 with three My Team Icons, two drivable safety cars (available only in Time Trial Mode), 18,000 PitCoin, and more. EA Play members can claim this Bundle now until April 3, 2023.
The Sims 4: Sleepover Sleepwear Set – Get the family ready for a cozy night in with The Sims 4 Sleepover Sleepwear Set, available with your EA Play membership!
■ Xbox Game Pass Quests
March Game Pass Quests are available for you to complete and claim! Redeem your completed Quests for points on your console in the Game Pass section, PC, or on the Xbox Game Pass mobile app. The more you play, the more you earn with opportunities to try out daily, weekly and monthly Quests.
Available Now
Overcooked! 2 (250 points – Ultimate only): Burn 30 items
Signalis (5 points): Play
Earn an Achievement in any Game Pass Game (50 points)
■ Leaving March 15
The following games are leaving the Game Pass library soon, which means it's time to give these a proper farewell and jump back in before they go. Don't forget you can save up to 20% off your purchase on games available in the Game Pass library.
F1 2020 (Console) EA Play
Goat Simulator (Cloud, Console, and PC)
Kentucky Route Zero (Cloud, Console, and PC)
Marvel's Guardians of the Galaxy (Cloud, Console, and PC)
Paradise Killer (Cloud, Console, and PC)
Undertale (Cloud, Console, and PC)
Young Souls (Cloud, Console, and PC)
Zero Escape: The Nonary Games (Cloud, Console, and PC)
Stay tuned to get more updates