Wireless OLED TV 
A revolutionary step has been taken by LG with the introduction of its first wireless OLED TV, the LG SIGNATURE OLED M (model 97M3), in the area where technical marvels and home entertainment converge.
This step solidifies LG's leadership position in the field of high-end, massive visual wonders by fusing the company's decades-long mastery of OLED technology with creative quality.
The 97M3, which made its premiere in South Korea, will soon go worldwide and captivate important markets in North America and Europe.
The Zero Connect Box, an ambitious wireless invention that opens up the world of real-time 4K 120Hz visual and audio broadcasts, is at the center of this ground-breaking television.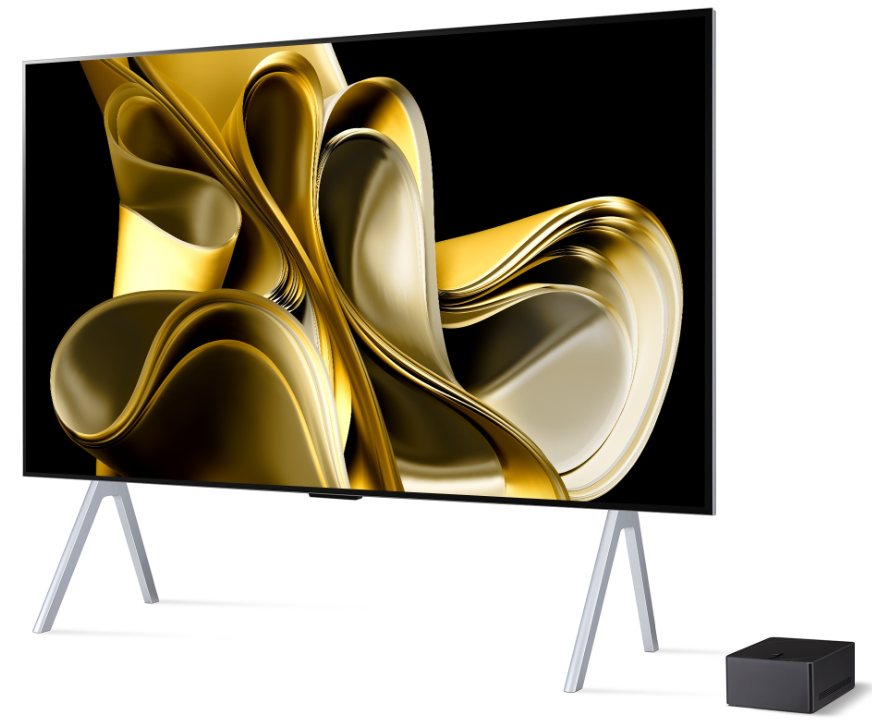 Cutting the Cord: A Connectivity Revolution
As opposed to usual installations, this OLED marvel catches connections with merely a power supply and no complicated cords.
This innovation allows for smooth communication with gadgets like game consoles and set-top boxes, providing a break from the connected world.
Technology Zero Connect
The liberation-symbolizing Zero Connect technology releases users from the restrictions of cable-related clutter, fostering a rich sensory experience in an uncluttered environment.
A large 97-inch OLED display with a mesmerizing 120Hz refresh rate and the ability to project spectacular 4K images up to 10 meters from the exquisite canvas is housed inside the 97M3.
Signature Design by LG
The LG SIGNATURE OLED M is distinguished by its stunning Gallery Design, a display of tasteful beauty that merges perfectly with the wall without the use of obtrusive furniture.
Users are given the creative freedom to customize their living spaces to suit their interests.
The 97-inch LG SIGNATURE OLED M as well as the 83-inch and 77-inch OLED evo M variants are eagerly anticipated by the horizon.
The possibilities and wireless audiovisual creativity of the OLED lineage are further strengthened by the addition of Zero Connect technology to all of them.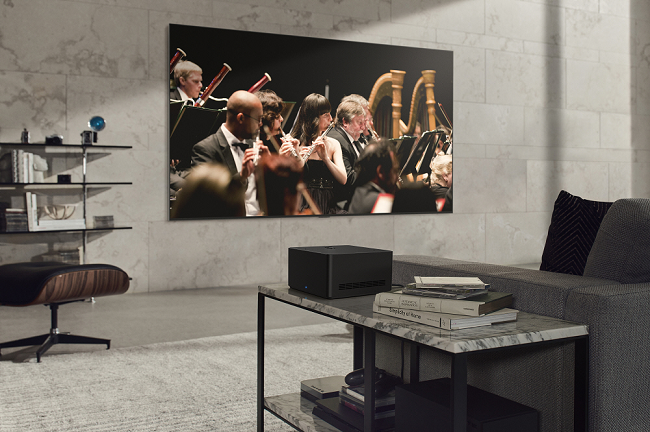 The Marvel's Inventor and His Vision
The success of the 97M3 is celebrated by Baik Seon-pill, the founder of LG Home Entertainment Company's Product Development Division, as a testament to technological brilliance and LG's steadfast dedication to improving client experiences.
According to him, the LG SIGNATURE OLED M redefines spatial layouts and offers an unmatched visual masterpiece on a large canvas. It is the epitome of wireless elegance.
Quick specifications: LG SIGNATURE OLED M (Model 97M3)
Design: Ultra-modern Gallery Design

Display: 97-inch OLED screen, 4K resolution, 120Hz refresh rate, OLED pixel dimming

Wireless AV transmission at 4K 120Hz

Supports G-Sync, FreeSync, HGIG, ALLM and VRR

Operating system: webOS 23, AI ThinQ

HDR: Dolby Vision/HDR10/HLG

Processor: 6th generation AI Alpha 9 4K

Zero Connect Box with x2 HDMI 2.1, x2 USB, RF, LAN, Wi-Fi 6E and Bluetooth 5.0

Up to 10-meter wireless transmission distance

Speaker: 60W Speaker Output; 4.2ch

Audio: Dolby Vision and Dolby Atmos support

Dimensions (WxHxD, mm) with stand: 2155 x 1628 x 580

Weight: 64.5 kg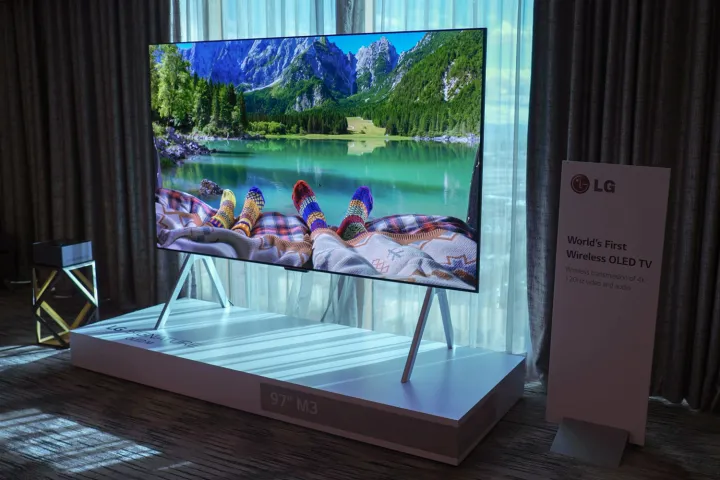 Availability
The LG SIGNATURE OLED M (97M3) is now offered in South Korea for KRW 45,800,000 (about USD 35,186 or Rs. 2,909,312). Later this year, LG aims to launch in major regions throughout the world, including North America and Europe.
Further increasing OLED performance with wireless AV transmission at 4K 120Hz, LG also unveiled plans for 83- and 77-inch OLED evo M models with Zero Connect technology.
Baik Seon-pill, Head of the Product Development Division of the LG Home Entertainment Company, commented on the news:
LG's decade-long commitment to creating new customer value as a market pioneer has culminated in the technical feat of the 97M3. Our first-of-its-kind wireless LG SIGNATURE OLED M not only delivers the ultimate viewing experience on an ultra-large screen, but also presents customers with a new level of freedom in arranging their living spaces.
Enlightening the Future
Finally, the launch of LG's SIGNATURE OLED M (model 97M3) by the company marks a turning point in the development of home entertainment.
LG is transforming how we experience pictures and sound in our living environments with its ground-breaking Zero Connect Box technology, stunning Gallery Design, and forward-thinking leadership.
The advancements made by this OLED TV are a tribute to LG's dedication to providing quality in addition to being technological advances.