Tesla claims 0-60mph in less than two seconds and "the quickest production car ever"
It's now $129,990 (+$1,200 DST), a full $10,000 more than previously. The good news is that the Model S Long Range remains at $79,990.
We don't know the cause of the change, as the refreshed Model S is expected to be a highly profitable model. At one of the events, Tesla noted that it should be less costly to produce than before.
On the other hand, Tesla's Elon Musk wrote that prices of (Model 3/Y) increased due to costs (supply chain) – raw materials in particular as well as semiconductors.
Anyway, with the new price, we now expect nothing more than an increase in the price of the upcoming refreshed Tesla Model X Plaid, as it's below the Model S:
Model Base Price Dest. Charge Tax Credit Effective Price
2021 Tesla Model S Long Range (AWD) 19″ $79,990 +$1,200 N/A $81,190
2021 Tesla Model S Plaid 19″ $129,990 +$1,200 N/A $131,190
2021 Tesla Model S Plaid+ 19″ [Canceled] $149,990 +$1,200 N/A $151,190
2021 Tesla Model X Long Range (AWD) 20″ $89,990 +$1,200 N/A $91,190
2021 Tesla Model X Plaid 20″ $119,990 +$1,200 N/A $121,190
Maybe that's an intentional tactic to trigger potential customers to order more Model X Plaid now, as the price might increase by $10,000 as well (or more, because Model X usually was more expensive).
Tesla Model S Long Range/Plaid and Model X Plaid compared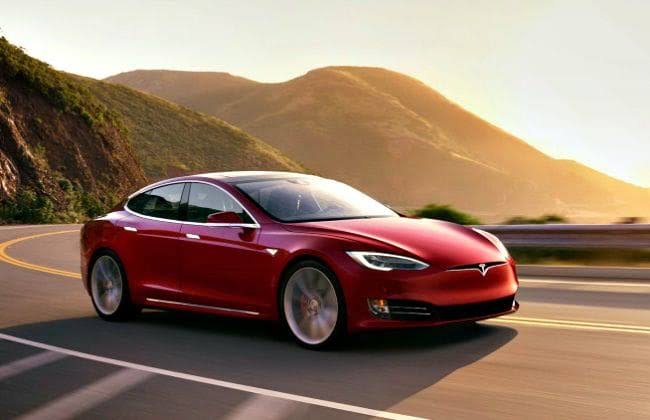 The Tesla Model S Plaid is a 200mph, 1,020bhp electric car
"The quickest production car ever," says Tesla of the new Model S Plaid. A bold claim, and one worth testing when we can get our hands on a car. So without further ado, let's look at the company's own numbers.
First, acceleration. "No production car has ever done 0-60mph in under two seconds," said Elon Musk at a glitzy event at Tesla's Fremont, California factory, where the company delivered the first handful of Model S Plaids to owners. Mate Rimac may disagree, and so might a few of you. Depends on your definition of a 'production car'.
Tesla claims the 1,020bhp Model S Plaid accelerates from zero to 60mph in 1.99 seconds. That's an American-style 0-60, mind, allowing for a one-foot rollout. So its actual standing start-to-60mph and 62mph times are likely to be a little over two seconds. Still, that's uncomfortably, outrageously rapid for any kind of car, not least a four-door saloon with a decent boot and seating for five.
And we're promised that because Tesla's doubled the size of the radiator, the Plaid can, in the words of Elon Musk, do "back-to-back 0-60s, go on the track and just haul ass" without "getting winded" – good, because this is something the Model S has struggled with in the past. The new motors – of which the Plaid has three – have carbon-sleeved rotors (a first, apparently). Snazzy.
Next, outright speed. Tesla claims the Plaid is a 200mph car "when equipped with the proper wheels and tires", which ought to be available sometime this autumn, and clocks a 9.23-second quarter-mile at 155mph. Outrageous. Musk says it's "the fastest production car to complete a quarter-mile" – yet another claim Mr. Rimac might have something to say about.
Model S Plaid record attempts
Before the car's official launch, Tesla lapped a Model S Plaid prototype at Laguna Seca raceway in California. The car set a time of 1:30.30, while Musk has said his ultimate goal is to make the Model S "achieve the best track time of any production vehicle ever."
Tesla is also gearing up for a shot at the Nurburgring record. Last year, the firm claimed that a Model S Plaid prototype had lapped the Nordschleife circuit in around seven minutes and 20 seconds. An official lap time has yet to be released, but this preliminary time would make the Tesla more than 20 seconds faster than the Porsche Taycan.