Have you ever dreamed of having your own personal AI like Jarvis from Iron Man or Samantha from Her? Have you ever watched a sci-fi movie and thought to yourself, "Wow, I wish I could have a conversation with the AI in that movie"? Well, with OpenAI's

ChatGPT

, that dream is becoming a reality. 
Picture this, you're in a conversation with an AI, and it's responding to your questions as if it were a human. It's like a scene straight out of a sci-fi movie, like Ex Machina or The Terminator. But this isn't just a futuristic fantasy, it's reality with OpenAI's ChatGPT.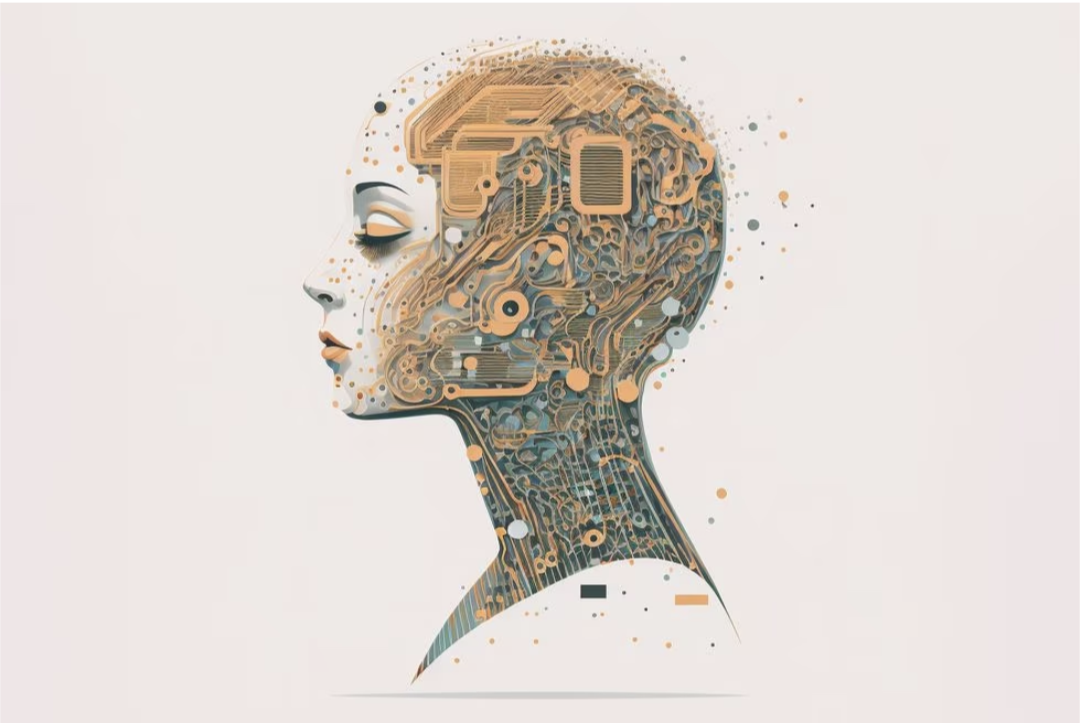 In this comprehensive guide, we'll dive into the world of OpenAI's ChatGPT and explore its capabilities in Natural Language Processing(NLP). From its advanced deep learning techniques to its real-world applications, we'll uncover the magic behind this cutting-edge technology. 
So, whether you're a tech enthusiast, a student, or just someone who's curious about the future of Machine Learning, this guide is for you. So buckle up, grab a cup of coffee, and get ready to unlock the full potential of OpenAI's ChatGPT. 

What is ChatGPT?
OpenAI's ChatGPT is a cutting-edge Artificial Intelligence (AI) language model that has taken the world of Natural Language Processing (NLP) by storm. ChatGPT is a Generative Pre-trained Transformer (GPT) model developed by OpenAI. It is one of the largest and most powerful language models in the world, trained on a massive dataset of over 45 terabytes of text. As a result, it has an impressive ability to understand and generate human-like text.
The main reason why ChatGPT is so powerful is its massive training dataset. The sheer size of the dataset allows it to learn and understand the complexities of human language at a level that was not possible with previous language models. Additionally, its use of attention mechanisms allows it to understand the relationships between different parts of a prompt and generate text that is both relevant and coherent.
How does ChatGPT work?
ChatGPT works by using a deep learning technique called a Transformer. This type of neural network uses attention mechanisms to weigh the importance of different parts of an input sequence and generate an output sequence. In the case of ChatGPT, the input sequence is a prompt and the output sequence is a continuation of that prompt in the form of text.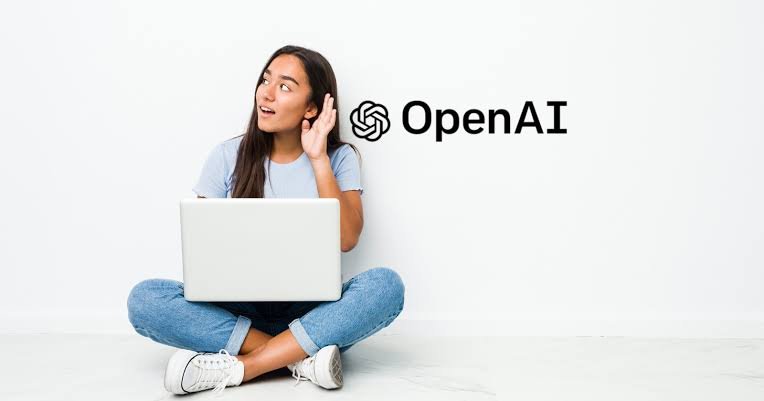 What is Natural Language Processing (NLP)?
Natural Language Processing (NLP) is a field of computer science and artificial intelligence that deals with making computers understand and generate human language. In simpler terms, NLP helps computers to understand and communicate with people in a way that is similar to how we communicate with each other.
For example, have you ever used a AI chatbot to ask for customer service help? That's a simple form of NLP in action. The chatbot uses NLP algorithms to understand what you're saying and respond in a way that makes sense. Another example is when you use your smartphone's virtual assistant to send a message or search the web. The virtual assistant uses NLP to understand your voice commands and carry out the appropriate action.
Examples of NLP include:
Text Classification: This involves categorizing a piece of text into predefined categories, such as sentiment analysis (positive, negative, neutral), topic classification (politics, sports, technology), and spam detection.

Named Entity Recognition (NER): This is the process of identifying and classifying named entities in a piece of text, such as people, organizations, locations, and dates.

Part-of-Speech Tagging: This involves marking up a piece of text to indicate the part of speech of each word, such as noun, verb, adjective, adverb, etc.

Machine Translation: This involves automatically translating a piece of text from one language to another, such as English to Spanish or German to French.

Sentiment Analysis: This involves determining the sentiment of a piece of text, such as positive, negative, or neutral.
Turning ChatGPT into Docker Playground in 5 Minutes
So, NLP is all about making it easier for computers and humans to communicate with each other, using human language.
Uses of ChatGPT
ChatGPT has a wide range of applications, including conversational AI, text generation, and language translation. In the field of conversational AI, ChatGPT can be used to develop chatbots that can have natural, human-like conversations with users. In the field of text generation, ChatGPT can be used to generate articles, summaries, and even creative writing.
AI Aces Exams: The Rise of OpenAI's ChatGPT as a Test-Taking Champion
Imagine a future where AI chatbots not only assist us with daily tasks, but also ace exams for us. It might sound like a scene from a sci-fi movie, but the reality is not far off. OpenAI's ChatGPT has made headlines for its recent achievement in passing law exams at two esteemed universities – the University of Minnesota and the University of Pennsylvania's Wharton School of Business.
OpenAI's ChatGPT recently demonstrated its abilities in the realm of exam-taking. In a blind evaluation conducted by professors at the University of Minnesota Law School, ChatGPT was assessed on its performance in four law courses. The bot was required to answer 95 multiple choice questions and 12 essay questions, with results revealing an average performance equivalent to that of a C+ student, achieving a passing grade in all four courses. 
Furthermore, ChatGPT displayed improved performance during a business management course exam at the University of Pennsylvania's Wharton School of Business, where it received a B to B- grade. With its advanced natural language processing (NLP) techniques, ChatGPT has the ability to understand and answer exam questions with great accuracy and efficiency. These results are a testament to the potential of AI in educational settings and warrant further examination.
A Twitter user wrote, "OpenAI's ChatGPT has passed the United States Medical Licensing Exam." To this, Elon Musk replied with a sarcastic comment, "I'm sure everything will be fine". In response, @unusual_whales asked when the ChatGPT technology will be integrated into OptimusBot, a reference to one of Elon Musk's companies. These tweets suggest a lighthearted and humorous exchange about the capabilities of AI technology and its potential applications in the medical field.
OpenAI's ChatGPT Aces Google Engineer Interview, Secures $183K Salary
The recent demonstration of OpenAI's ChatGPT passing the Google coding interview for a Level 3 Engineer position has sparked discussions in the tech community. The role, typically held by an entry-level software engineer, requires a comprehensive understanding of technical concepts and the ability to implement solutions. The interview process, consisting primarily of technical questions, has been successfully navigated by ChatGPT, highlighting its advanced capabilities in the field of software engineering.
However, the hypothesis of ChatGPT taking over such roles raises questions about its potential to revolutionize the tech industry and the engineering jobs within it. While other companies like Facebook and Amazon also include behavioral questions in their interview process, the ability of ChatGPT to pass the technical aspect of the interview prompts the question of whether or not this technology will have a significant impact on the future of the tech industry and the jobs within it. Whether this shift will occur in the next five or twenty years remains to be seen, but the demonstration of ChatGPT's capabilities has certainly sparked thought-provoking discussions.
AI Chatbots Assert Their Role in Programming: No Threat to Human Programmers. The Collaborative Future of Coding?
During a test, Google engineers posed a question to both the LaMDA chatbot and ChatGPT regarding their potential to replace human programmers in the future. Both chatbots provided a negative response, with LaMDA stating, "No, ChatGPT and AlphaCode are not going to replace programmers." 
The response from the Google chatbot was accompanied by a detailed explanation, which emphasized that programming is a collaborative effort and that while AI chatbots can assist programmers in enhancing their productivity, they cannot substitute the artistic and creative aspects that are vital for creating an excellent program. These insights were reported by CNBC.

Conclusion
OpenAI's ChatGPT is a remarkable AI language model that is changing the way we think about Natural Language Processing. Its ability to understand and generate human-like text has opened up new possibilities for conversational AI, text generation, and language translation. 
The ability of ChatGPT to pass a technical interview for a highly sought after position raises the question of whether AI could potentially replace human workers in certain industries.
While it is unlikely that AI will replace all jobs in the near future, it is clear that certain tasks, such as coding and test-taking, may become more automated. This development could lead to significant changes in the job market and the skills that are in demand. It is important to consider the potential consequences of these changes and ensure that workers are equipped with the skills and training necessary to adapt to a rapidly evolving job market.
If you're interested in the future of AI and NLP, ChatGPT is definitely worth keeping an eye on.