Media focusing on the crypto assets (cryptocurrency) industry are following a trend. According to Google search data, there is growing interest in NFTs (non-fungible tokens), which are now at a level comparable to the 2017 ICO (Initial Coin Offering) boom. ..
The Securities and Exchange Commission sniffed around the ICO, and in some cases, it was determined that it was being used for money laundering, so it is fresh in my memory that the ICO is no longer talked about. And now, blockchain trading experts feel that even NFTs that can track tokens can be abused. It's possible because you can track tokens.
Most readers will already know that NFTs are, in a sense, digital collections (it's hard to avoid this topic). It can be a PDF file, a tweet, or a digitized New York Times column.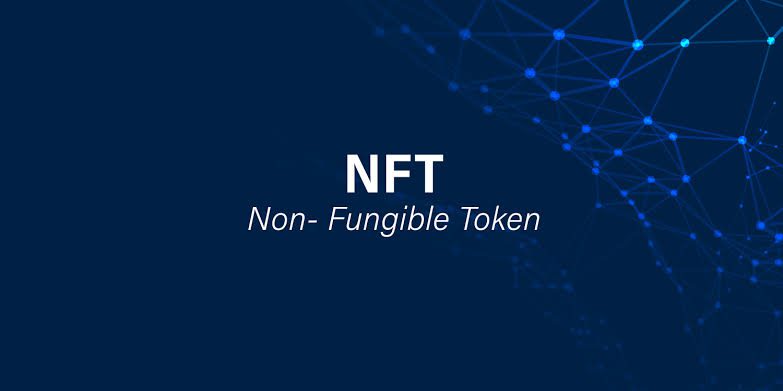 No matter how many copies of the same item exist, the item will be written with a long alphanumeric string, making it uneditable. According to David Pakman of Venrock, who has invested in crypto assets from the beginning, this code is also recorded on the blockchain at the same time, so the record is permanent regarding the owner of the item. It remains the target. Others can save screenshots of PDFs, tweets, NY Times columns, etc., but the screenshots aren't available for anything, but NFT owners sell their collections at even higher prices. Is possible (at least in theory).
The highest NFT amount at the moment is about $ 69 million, which was recorded by digital artist Mike Winkelmann about 15 days ago in the work "Everyday: The First 5000 Days." It's an amazing amount of 7.6 billion yen). This is the third auction price for active artists after Jeff Koons and David Hockney. Winkelmann, who uses the name Beeple, broke the $ 6.6 million record when he sold his crypto artwork in February. (He sold another piece earlier this week for $ 6 million, about 665 million yen ). In the midst of this enthusiasm, Beeple himself told the media that crypto art is " getting attention " but that many NFTs will " eventually become worthless ."
Experts fear that NFTs will be a hotbed of crime because of the amount of money involved, but no action has been taken yet.
The most realistic problem is money laundering based on transactions. In other words, it makes illegal profits legal by pretending to be the settlement of transactions. This is already a big issue in the art world, but NFTs are similar to works of art and their prices are currently unstable.
Jesse Spiro, head of government-related operations at blockchain analytics firm Chainalysis, explains: "One way to identify transaction-based money laundering using (traditional) works of art is to ask (the expert) to offer a fair market price and compare the price of the relevant work with the fair price. By doing so, we were to (monitor) transactions that were overcharged or undercharged, that is, transactions that were too expensive or too low for their original value. "
Take the NBA highlights clip as an example, but it's good that many NFTs are available at different prices. As Spiro points out, in this situation the average price of the item can be calculated, making it easier to find suspicious deals.
On the other hand, in cases where the sales history cannot be grasped, the final price is "because it is the amount that the purchaser wanted to pay", and "it cannot be determined" that it is an illegal transaction. According to Spiro, "the parties should close the deal."
Digital assets can also be used for other crimes, and so can NFTs. Asaf Meir, co-founder, and CEO of Solidus Labs, a crypto asset market research firm, said that individuals and groups can sell and buy the same financial products at the same time, as well as wash trade and the same organization. I will point out an example of a cross transaction involving two of the two accounts. Such techniques are used to create false records about the price of an asset and not reflect the actual market price.
While both methods are illegal under the law to prevent money laundering, cracking down on this practice is particularly difficult with traditional methods. "Retail is common in the market, so the tricky part of the crypto asset market is that multiple accounts can work together to perform different actions using multiple addresses. , We may use accounts from different organizations or institutions, or we may use accounts from the same institution, "says Meir. He and the company's co-founder met at Goldman Sachs, and while working at an e-commerce desk for stocks, they quickly realized that the issue of monitoring digital assets hadn't been resolved.
It should also be remembered that not everyone thinks NFTs are used for illegal money transfers. "Cryptocurrency proponents are offended by these issues, but the government has embarked on marketplaces and exchanges," said Parkman, who also invests in NFT marketplace Dapper Labs. You can say, "If you want to do business, follow the customer's personal information and anti-money laundering law and verify the identities of all the customers." In this way, documents for suspicious transactions exceeding a certain amount will be documented. Confirmation is required. "
By following these two steps, it will be easier for authorities to call marketplaces and exchanges when suspicious transactions are found and force users to identify themselves.
If the time has passed between the occurrence of a suspicious transaction and the crackdown, the question remains how effective the process is. Pakman's answer is, "Any information can be traced back. It's easy for the FBI to start tracking a year later, even if it's not being watched now."
There is another question as to whether people who are laundering money will bother to use NFTs, even though crypto-assets can be used to transfer large amounts of money more easily. "One of the reasons I think NFTs isn't a great medium for money laundering is the secondary market," said Max Galka, co-founder, and CEO of blockchain analytics platform Elements. Is low in liquidity? " In other words, it's hard to reduce the likelihood that a criminal will be involved in a transaction.
Formerly a securities trader at Deutsche Bank and Credit Suisse, Galka said criminals were liquid and substitutable without using NFTs. I'm also thinking about buying tokens on decentralized exchanges (where unique information isn't written inside the tokens). Using that method, tracking funds is more difficult than non-fungible tokens.
"There is certainly the possibility that NFTs will be used for money laundering, but given a large number of assets available in the blockchain space for that purpose, it's best (when comparing NFTs to other methods). It won't be a choice, "Garka said.
Spiro of Chenarisys agrees with this opinion in theory but warns that the rapid growth in NFT creation and sales often lacks the necessary processes.
"Most of the NFTs run on the Ethereum blockchain. It's certainly technically traceable. The organizations that operate the NFTs adhere to compliance, cooperate in blockchain criminal investigations and analyzes, and fund. We are supposed to be able to keep track of the flow of things, "he said.
"The transaction can be tracked and the user is required to submit (personal information) when exchanging tokens for banknotes, etc.", allowing law enforcement and regulatory agencies to confirm the link between the transaction and the illegal activity. Is ideal, he said.
At the moment that it is not equipped with such a system, Nifty Gateway (Nifuti gateway) in the theft incident that occurred in early March 2021 was exposed in. If the thief had a lofty hobby, the company's customers might not have been able to retrieve the collection.
"Currently, there are uncertainties about NFT compliance," Spiro said.
"Money laundering methods are not good if they are simple. The methods criminals are looking for are the least likely to seize money laundering funds. NFTs are the ones. That's not to say, but if there's a weakness, you're bound to poke it. Criminals are always looking for loopholes, "he adds.