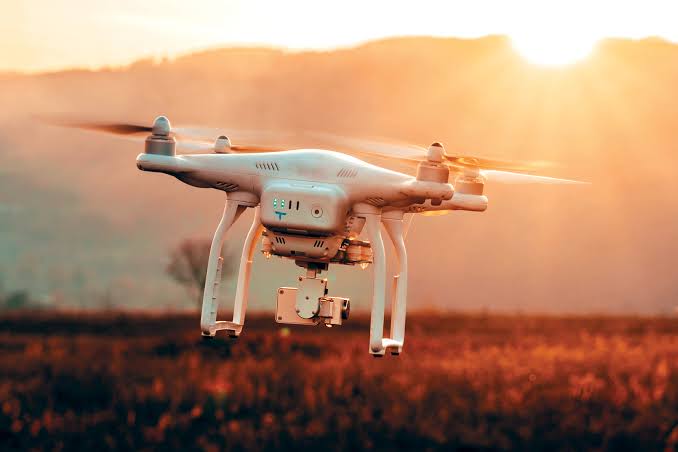 The law about flying drones is confusing. Where can you fly the drone when you can? How do the regulations change depending on the weight of the drone? Is it possible to record a neighbor … okay, we flew too much. Here is a solid knowledge of droning.
We do not have to write about what drones are, because practically everyone associates them colloquially as flying devices for entertainment and/or filming. Along with the growing popularity of drones, the legal regulations concerning them are also developing, which for many (which is quite understandable) may seem as complicated as simply unclear. We decided to take a closer look at these recipes, the results of which you can read below.
For the sake of accuracy, it is worth adding that on the market we will also find floating and riding drones, but these are relatively niche devices. In addition, their use is not covered by far-reaching regulations as is the case with flying drones. In this article, therefore, we focus on drones that have the following terminology:
Flying model: this is how the device used in sports and recreation is called,
Unmanned Aerial Vehicle (UAV): this is how a drone used for commercial purposes is defined,
Operator: this is simply a pilot, i.e. a person who controls a flying model or an unmanned aerial vehicle (according to the accepted terminology).
India's Ministry of Civil Aviation has released a new set of drone laws and regulations for anyone operating an unmanned aircraft system in India. So, what do pilots need to know about the 2021 India drone rules?
What kind of permits or licenses do drone pilots need? Is there any age limit to drone flying? Which are the prohibited areas where you cannot operate a drone in India?  Is drone delivery legal in the country? What do the penalties for non-compliance look like? This article explores all that and more…
The first thing to know is that if any liability arises because of any damage to a person or property, the drone operator is held accountable. Therefore, it is extremely important to fly responsibly, operate only a legal and compliant drone, and ensure that you are following the government's rules to the letter while flying.
Drone Operator Permits for Different UAS Categories
Nano Drones: For drones weighing less than or equal to 250 grams, no license or permit is needed.
Micro or Small Drones: To fly a drone weighing more than 250 grams and less than or equal to 25 kilograms, whether, for commercial or recreational purposes, you need the UAS Operator Permit-I (UAOP-I). This permit mandates that the pilot follows the Standard Operating Procedure (SOP) prepared by an authorized UAS operator and accepted by the Directorate General of Civil Aviation (DGCA). The operations must be limited to visual line of sight and the drone must not carry any dangerous goods. In fact, drone delivery of any kind should not be attempted with UAOP-I.
Medium and Large Drones: For any operation that requires a drone weighing more than 25 kilograms, you need the UAS Operator Permit-II (UAOP-II). Here also, all operations must be conducted in accordance with the Operations Manual prepared by an authorized UAS operator and approved by the DGCA. You will also need a Safety Management System in place, and take prior clearance from Air Traffic and Air Defence Control. In this category, carriage of dangerous goods, BVLOS operations, and drone deliveries are allowed – subject to clearance by the DGCA, of course.
Exemptions to Drone Permit
The Central Government can exempt any Ministry, Department, or a government-affiliated agency – at both the central and state level – from the requirements of a drone operator permit if it is national interest or helps to uphold the security of the country.
Drone Flying Restrictions in India
No Micro drone shall fly beyond a height of 60 meters above ground level (AGL) or a maximum speed of 25 meters per second (m/s).
No Small drone shall fly beyond a height of 120 meter AGL or a maximum speed of 25 m/s.
Medium or Large drones shall fly in accordance with the conditions specified in the Operator Permit issued by the DGCA.
Prohibited areas are strictly off-limits, while for restricted areas, prior permission from the DGCA is required.
No-Fly Zones in India for Drone Operations
In India, no drone shall be flown:
Within a distance of 5 km from the perimeter of international airports at Mumbai, Delhi, Chennai, Kolkata, Bengaluru, and Hyderabad
Within a distance of 3 km from the perimeter of any civil, private, or defense airports
Within 25 km from the international border which includes Line of Control (LoC), Line of Actual Control (LAC), and Actual Ground Position Line (AGPL)
Within 3 km from the perimeter of military installations/facilities without clearance
Within 5 km radius from Vijay Chowk in Delhi
Within 2 km from the perimeter of strategic locations/vital installations notified by the Ministry of Home Affairs, unless clearance is obtained
Within a 3 km radius of State Secretariat Complex in State Capitals
Beyond 500 mt (horizontal) into the sea from the coastline, provided the location of the ground station is on a fixed platform on land
From a moving vehicle or ship or any kind of makeshift floating platforms
Over eco-sensitive zones around National Parks and Wildlife Sanctuaries without prior permission from the Ministry of Environment, Forests and Climate Change
Within permanent or temporary Prohibited, Restricted and Danger areas
For an expanded list of no-fly zones in India, scroll down to the bottom of this article and see the document issued by the government for 2021 India drone rules.  
Flight Permission and Flight Log
Except for the Nano category, all drone operations shall take place only after prior permission has been received for a flight or series of flights through the Digital Sky online platform. The drone operator will also ensure that the aircraft stays within the defined area for which permission was obtained, and furnish a log of each flight through the online platform.
Drone Pilots and Data Security
A drone pilot is liable for the protection of any data gathered during a drone operation. You must follow suitable procedures and have hardware in place to securely store or dispose of such data. Moreover, you have to ensure that the data gathered during operations is not shared with any third party without the prior permission of the person to whom the data pertains.
Want to go to space? Here's how you can in 2023
Drone Swarm and Indoor Operations
Drone swarms and indoor operations are allowed only with Nano and Micro category drones. Swarm operations can take place only in approved areas in accordance with the conditions OK-ed by the DGCA. Flying in enclosed premises should not be attempted with Small, Medium, or Large category drones.
Obtaining a Drone Pilot License in India
Student Remote Pilot License: These are issued for a fee by an authorized training organization. A student license remains valid for a maximum period of 5 years and can be renewed for an additional period of 2 years.
Remote Pilot License: These are issued for a fee by the DGCA, subject to the submission of a certificate of training and a skill test report from an authorized training organization. A remote pilot license is valid for 10 years, and can be renewed for another 10 years with each renewal application.
Minimum Qualifications: You should have passed class X or its equivalent examination from a recognized Board. You should clear a medical examination as specified by the DGCA. You should also be able to clear a background check conducted by a concerned government agency for the verification of your character and antecedents.
Age Criteria: The minimum age to apply for both student and remote pilot licenses is 18 years. The maximum age at which you can exercise the privileges of a remote pilot license for commercial activities is 65 years.
Radio Operators Certificate: A valid Radio operators' certificate of proficiency and license endorsed for Aeromobile service is needed under three circumstances:
If you are seeking training on Medium and Large category drones,
If you need training for flying Micro and Small category drones in controlled air space, or
If you will be flying in and around airports.
Penalties for Illegal Drone Flying in India
Except for Nano category drones, any individual who operates a drone without a valid license or permit shall have to pay a fine of INR 25,000.
Flying over no-operation zones will attract a fine of INR 50,000.
Drone flying without valid third-party insurance will be subject to a fine of INR 10,000.