Portable Touchscreen  TV made by LG Available soon in USA 
LG Electronics' portable all-in-one entertainment system, the StanbyME Go, will be available in the United States this month for $999.
The LG StanbyME Go, housed in a tough suitcase, has a 27′′ LED touchscreen that can be tilted, rotated, elevated and lowered in portrait and landscape configurations.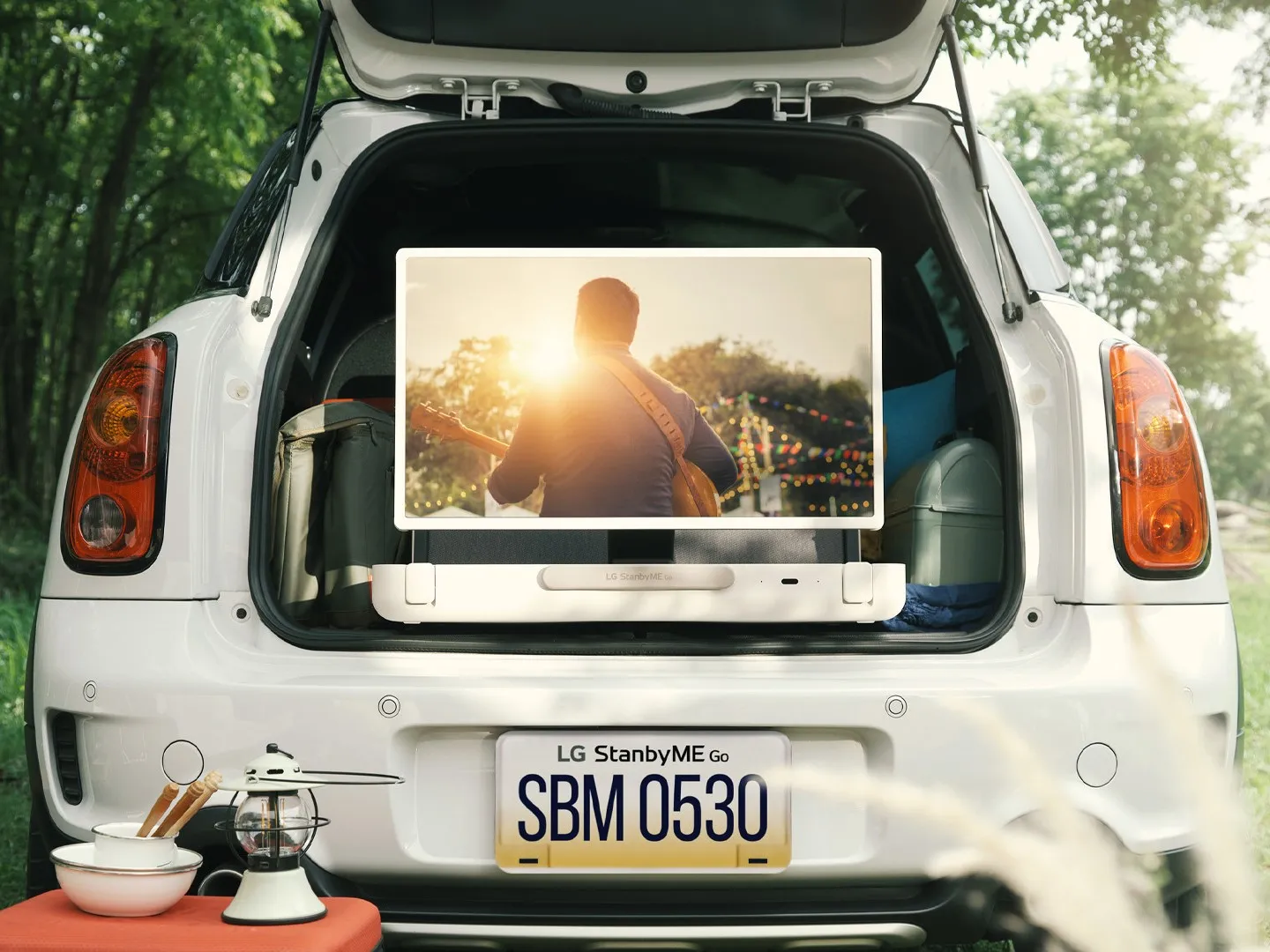 Dolby Vision visual technology and Dolby Atmos stereo sound are supported by the built-in 20 watt speakers, which adjust to the direction of the screen.
The StanbyME Go runs LG's webOS platform and supports AirPlay. Its screen-mirroring compatibility with iOS and Android devices facilitates sharing and streaming.
The gadget supports Bluetooth and wifi pairing, as well as voice-recognition features. A built-in battery allows users to watch for up to three hours between recharge.
"Until now, consumers have had to sacrifice screen size in favor of portability," said David Park, head of HE product marketing. The LG StanbyME Go makes full-screen viewing portable and provides a diverse alternative for streaming, listening, and remote working."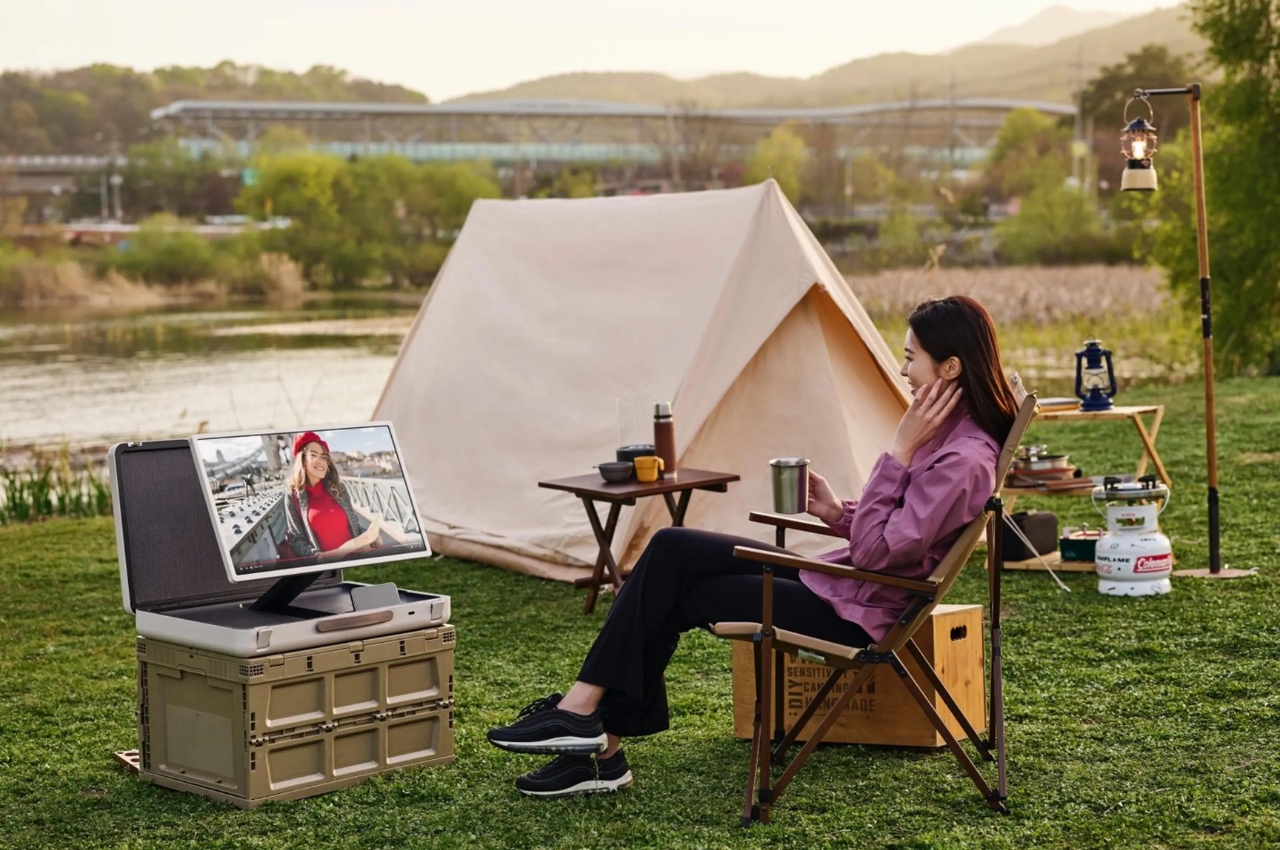 The LG StanbyME Go now available for preorder, for the moments you wish you could take your TV outside or with you to work.
If you've ever wished you could carry your TV with you everywhere you go, good news: LG Electronics announced on Tuesday that the StanbyMe Go, a portable LED touchscreen, is now available for presale for $999 and will begin delivering later this month.
The StanbyMe Go is a portable display and entertainment center that fits into a small luggage.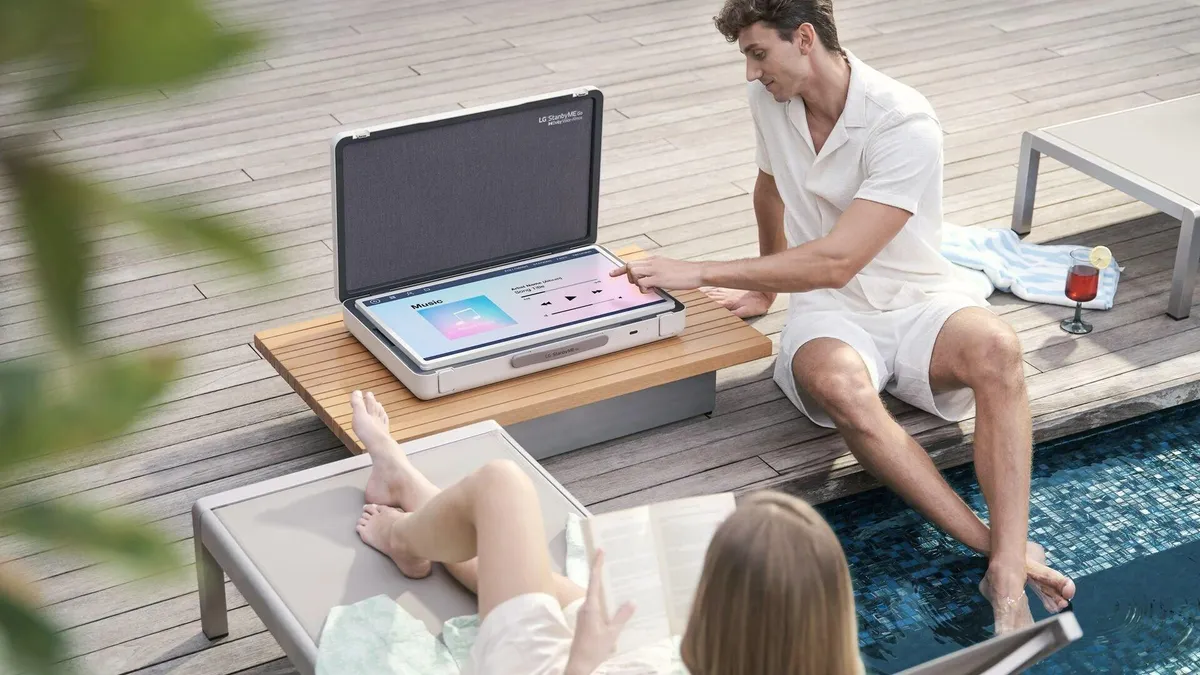 The 27-inch LED screen with 1080p resolution is coupled to a swivel, so you can raise it up, position it at an angle, put it in table mode, and then pack it up again.
According to LG, the 20-watt speaker it comes with responds to the rotation of the screen and delivers surround sound with Dolby Atmos, as well as Dolby Vision technology.
There are compartments inside the case for the case's attachments, as well as a built-in battery. In terms of battery life, you can watch for around three hours between charges.
It features an HDMI port, so if you have another power source nearby, you could plug in a game console, and it can display content from Apple devices via AirPlay.
A built-in app store provides you access to table-mode games like chess as well as streaming applications like Netflix, Disney Plus, Prime Video, and Max.
The StanbyMe Go is available for presale on LG's website for $999.
If you order the new portable touchscreen before August 27, you will receive a free XBoom 360 Bluetooth speaker.
Preorders are anticipated to begin shipping the week of August 28, but may be delayed until the week of October 9 owing to overwhelming demand.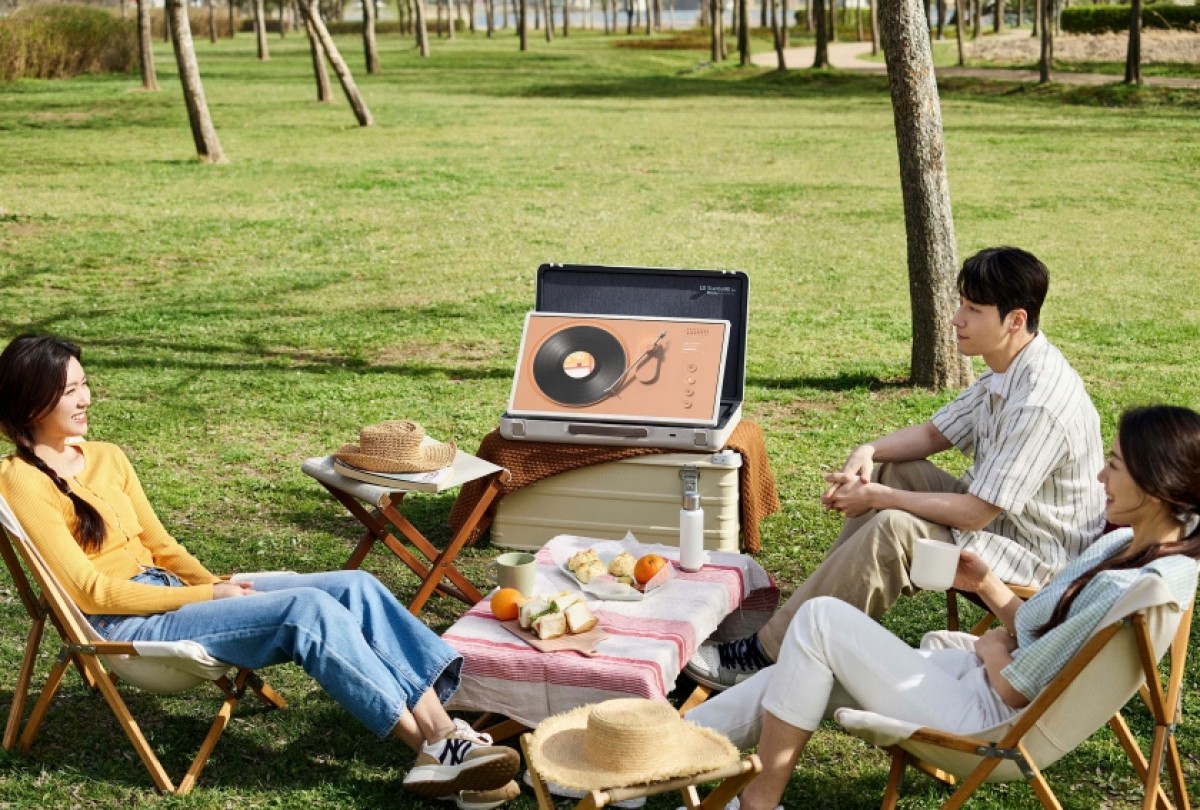 LG StandbyME Go 27″ Full HD HDR Smart LED Briefcase TV
Full HD 1920 x 1080 LED Panel

Dolby Vision Compatible

webOS & LG ThinQ AI

60 Hz Native Refresh Rate

1 x HDMI & 1 x USB Inputs

Wi-Fi 5 (802.11ac), Bluetooth & NFC

Touchscreen, Voice Control, or Remote

Works with Apple AirPlay2

Up to 3 Hours of Battery Life

Landscape & Portrait Screen Rotation
Additional Features
Enjoy rich contrast with Dolby Vision support

Screen mirror and share media from mobile devices using NFC, Bluetooth, and AirPlay 2

HDMI and USB ports for optional players, drives, and streaming devices

Integrated LG ThinQ AI

Sports Alert

TV sound mode share

Resolution upscaling

a7 AI processor Gen 5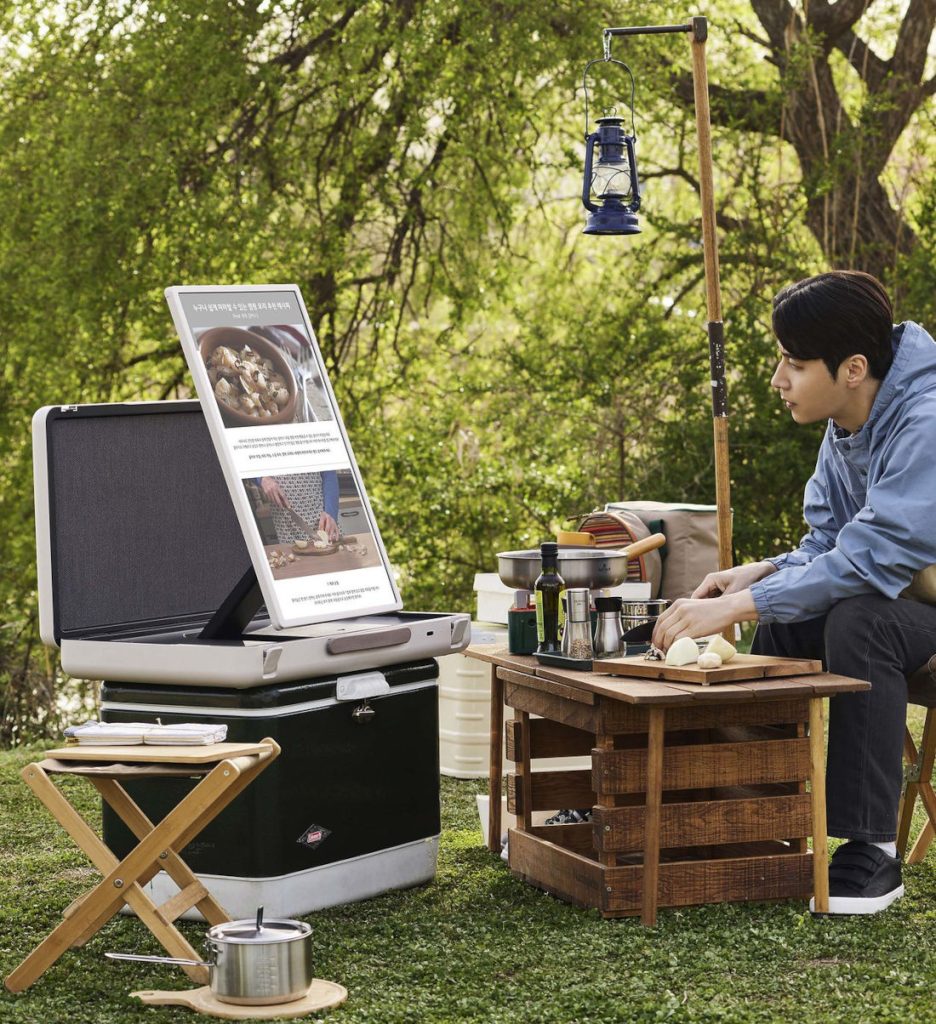 Source LG