LG Electronics "welcomes competition" from Samsung Electronics, said an LG executive, as the two companies are to lock horns in the domestic organic light-emitting diode (OLED) TV market for the first time in 10 years.
 LG Electronics presented its revamped TV line-up with premium OLED models at the forefront.


 
As Samsung Electronics will release its OLED TV in the domestic market for the first time in a decade on Thursday, the two electronics makers will vie for the premium TV market share.
Ahead of the official release of its 2023 TV lineup, LG held a press briefing with a group of local reporters at the company's research and development campus in Seoul and boasted its confidence in the quality of its OLED TV products.
"As observing an increasing number of tech firms' desire to jump into the OLED TV business, it's worthwhile that we have been pursuing the premium TV market with OLED TVs for 10 years," LG Electronics' home entertainment product planning division leader Baik Seon-pil said.
"The key business in the premium TV market ended up being OLED and we're proud to have led the trend. … We welcome competitors joining the business in terms of expanding the size of OLED market," he added.
LG introduced OLED TVs to the world in 2013, overcoming a variety of technical difficulties and much skepticism from industry experts. It has dominated almost 60 percent of OLED TV sales globally, shipping about 15 million units as of the end of last year, according to the company, citing data from global market researcher Omdia.
"LG Electronics was the only firm that saw the potential of OLED TVs 10 years ago. We've been leading the OLED TV market for a decade and established our position as a premium market leader," said Jung Jae-chul, the senior vice president at LG Electronics who also leads an R&D lab.
"There are currently 21 OLED TV brands around the globe in line with customers' strong preference for the products. LG Electronics was right (to kick off the OLED TV business). We've been changing the way customers watch TVs completely by providing new experiences to them," he added.
In celebration of the 10th year of launching its first OLED TVs, the tech giant looks to create a synchronized screen experience that perfectly fits everyone's taste and lifestyle under the vision of "Sync to You, Open to All."
It is looking to cement its leadership in the premium TV market with the upcoming 2023 TV lineup, which includes the new OLED evo TVs. Comprised of 29 TV models in seven series, the industry's largest lineup will be released both at home and abroad, starting Monday.
While its crosstown rival Samsung is bracing for its grand comeback to the OLED TV market after a decadelong hiatus on Thursday, the global industry is paying keen attention to whether LG will keep its dominant position in the market.
"LG's only competitor is the TVs we make today," Baik said. Based on its accumulating experience and expertise in OLED TV-making technology, LG aims to expand the proportion of its OLED TV sales by more than 35 percent this year from the previous year's 4 million units in shipment, he explained.
The brand-new LG OLED TV model's price here will range from around 3.19 million won ($2,420) to 9 million won depending on size.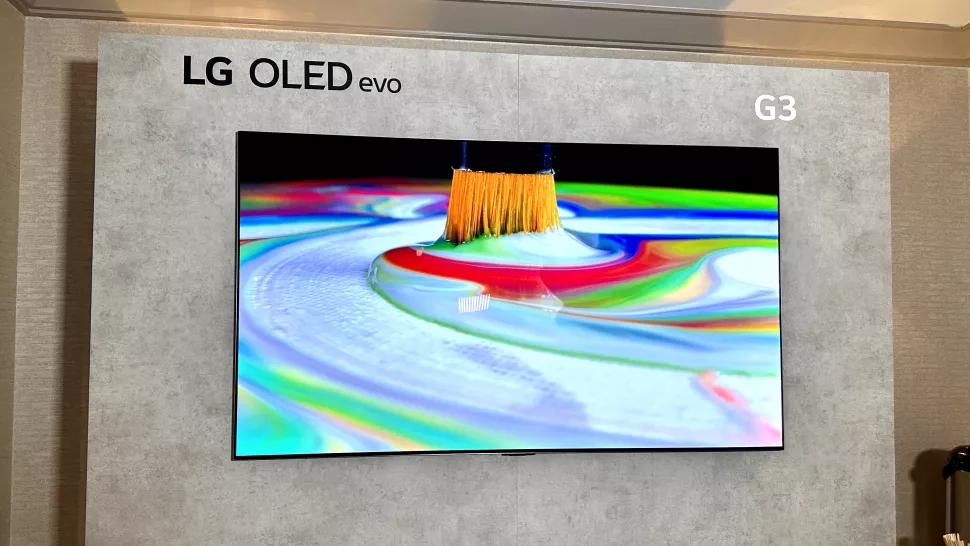 Infront of LG's G3 OLED No reactance in OLED 
It's been an interesting few weeks. A couple of months after CES 2023, the tech showcase used to reveal a number (albeit fewer than typical) of the best new TVs, I've since visited Samsung, Sony and LG showcases in the UK and on the continent to explore their 2023 ranges. And what I've seen may surprise you.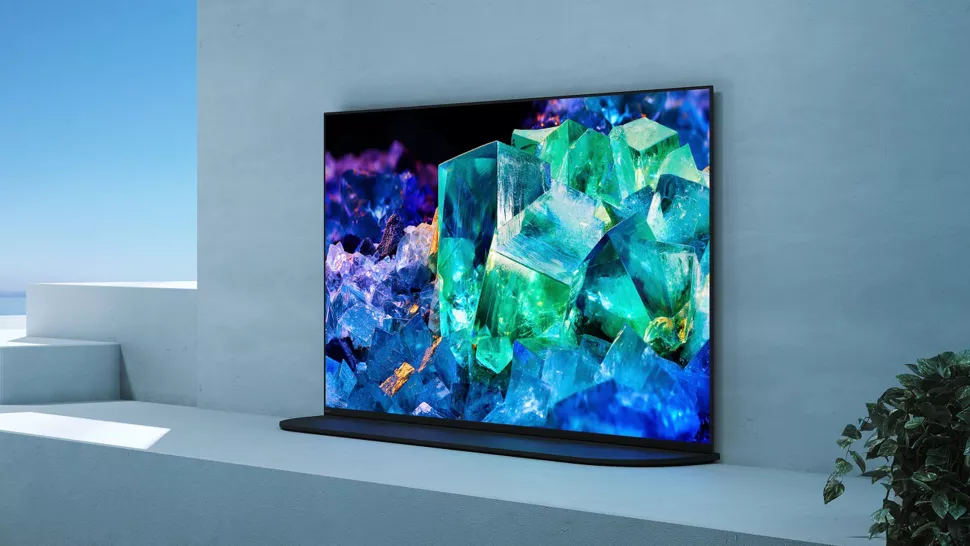 Whilst I've already waxed lyrical about the Sony A95L QD-OLED and concluded that the Samsung S95C is more impressive than its step-down S90C, it's the newest entry that I've seen with my own eyes, LG, which has just blown me away with its G3 OLED.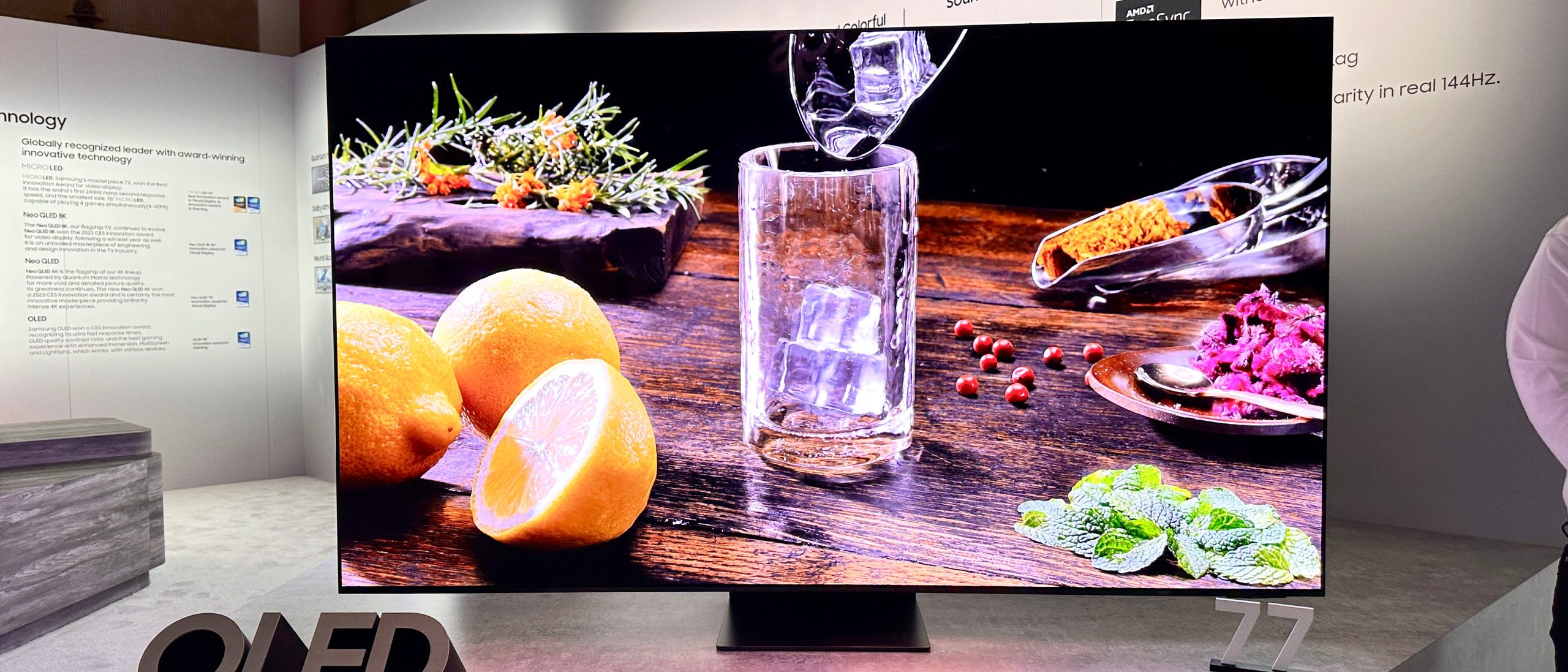 I'd thought nothing was going to rival QD-OLED technology in 2023, but LG has just proven otherwise. The G3 OLED is still every bit in the running because this TV uses a new technology called MLA, or Micro Lens Array, to emit greater brightness than its G2 OLED predecessor.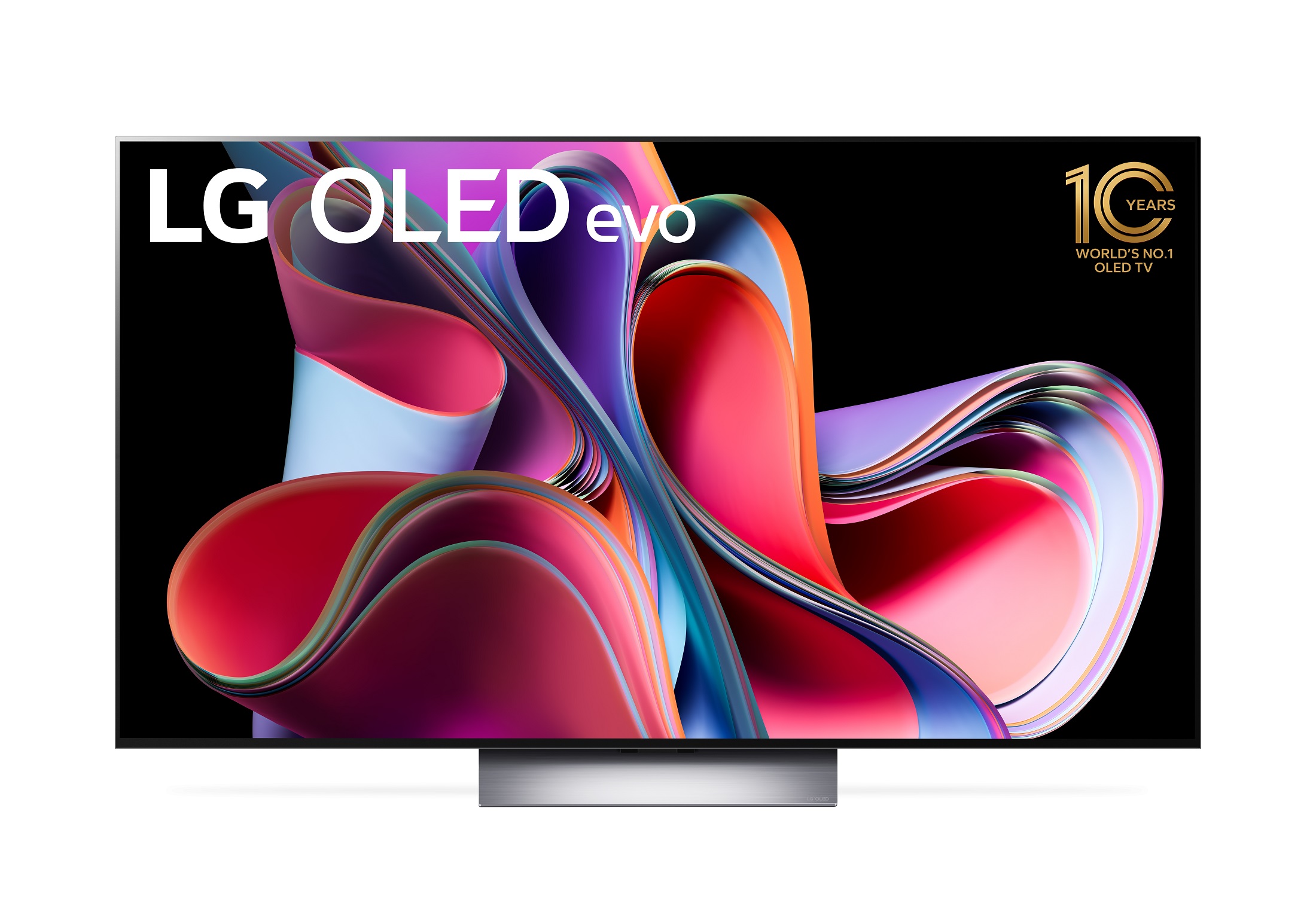 MLA technology is impressive because it allows for an increase in luminance by minimising loss of light (it even uses less energy as a result, so that's a win-win). That's how the G3 OLED is a massive 20% brighter than the previous generation panel. And now I've seen the G2 and G3 TVs side-by-side I can confirm the difference is night and day.
The LG G3 OLED is a much brighter TV than its predecessor, even Samsung's S95 and Sony A95 QD-OLED options should be worried
Where things start to get even more interesting, however, is when compared to the nearest currently-available best OLED TV technology from the competition. Now, caveat time, I've only seen the LG G3 OLED next to the Samsung S95B and Sony A95K, i.e. the 2022 flagships from last year. And I can confirm that the jump in both those companies' top-end QD-OLED panels is markedly improved for 2023.
LG Display OLED panels use an OLED technology called WOLED. This technology uses a white subpixel to help create the images you see on your TV screen. This has its drawbacks, such as (arguably) less accurate colors than Samsung Display's pure RBG OLED panels (panels that only use red, blue, or green subpixels). But according to LG, it also helps prevent image burn-in at peak brightness.
However, with the LG G3 OLED sat in among its Samsung and Sony competition I have to say that it more than holds up. Indeed, in default out-of-the-box mode the G3 is the brighest of the lot, yet still delivers on that super-rich deep blacks and low-luminance colour palette that traditional OLED is just so good at delivering.
So QD-OLED isn't the default choice by any means, especially if you want that more nuanced and cinematic appeal.
Bright is clearly the name of the game in 2023 – and given that the LG G3 OLED can top out peak brightness at over 2000 nits, something that I didn't realistically think OLED panels would be able to manage, there's no lack of punch from this technology. That LG is still keeping OLED so at the top of its game 10 years after its first TV of this type is testament to the work going on. 
My only criticism? The LG G3 OLED's One Wall Design is, as you'd guess from the name, designed for wall-mounting. In the UK for the majority of owners that would mean buying a separate stand and not using the (included) wall bracket.
If you were to buy the step-down C3 OLED instead (stand included, wall-mount not) then you would forego MLA technology and therefore brightness. 
Pricing and availability is yet to be announced across the LG 2023 range, just as it is for Samsung and Sony at the time of writing, but if you're weighing up the options between LG G2/G3 OLED or 2022/23 QD-OLED options, the pricing below shows you how the three majors compare in 65-inch form. 
Filmmaker Mode on LG OLED TVs may be getting a huge HDR upgrade
Movie fans who subscribe to the best streaming services like Netflix, HBO Max, and Disney Plus could soon be getting an upgrade to the Filmmaker Mode picture preset that lets them experience movies on their TV at the same quality level as the film's director intended.
That news came at a session held last week by LG to give TV reviewers a close-up look at the new G3 OLED TV. The proceedings included a briefing by Mike Zink of the UHD Alliance, an industry group with members spanning the consumer electronics, technology, and Hollywood production communities.
While Zink mainly provided an overview of the group's activities, he also mentioned that a Dolby Vision Filmmaker Mode is in the pipeline for TV manufacturers to implement.
To understand why that's important, we'll first need to cover Filmmaker mode, and why it is important.
Filmmaker mode is a standardized picture preset found on the best 4K TVs from makers like LG, Samsung, Panasonic, Philips, Hisense, and Vizio, and was developed by the UHD Alliance in response to film directors (Martin Scorcese and Denis Villenueve are among its biggest advocates) who were tired of seeing their movies poorly reproduced on TVs.
Inaccurate color and unnatural motion processing were two of the major sticking points for these directors, but there were also concerns about maintaining a film's original aspect ratio and eliminating aggressive image sharpening and noise reduction.
Filmmaker mode addresses all of those issues, letting viewers watch movies the way their directors intended for them to be seen with little effort beyond selecting a specific picture preset on their TV.
And while Filmmaker mode is typically a good option for viewing all manner of programs, it has a key limitation in that it can't be used for viewing programs with Dolby Vision high dynamic range.
---
2023 LG OLED TV Specs Summary​
Check out the 2023 LG OLED TVs specs collection:
Model Name
LG G3
LG C3
LG Z3
LG B3
LG A3
Released Year
2023
2023
2023
2023
2023
Sizes
55″, 65″, 77″, 83″, 97″ (Europe)
42″, 48″, 55″, 65″, 77″, 83″
77″, 88″
55″, 65″, 77″
48″, 55″, 65″, 77″
Special features
OLED Evo (MLA, OLED EX, heatsink) with Brightness Booster Max
Game Optimizer / Dashboard
Zero Gap Design
OLED Evo (OLED EX) with Brightness Booster
Game Optimizer / Dashboard
OLED Evo (MLA, OLED EX) with Brightness Booster Max
Game Optimizer / Dashboard
Gallery Design (77″)
Game Optimizer / Dashboard
Game Optimizer / Dashboard
Display technology
OLED
OLED
OLED
OLED
OLED
Panel Type
WOLED (MLA)
WOLED (MLA)
WOLED (MLA)
WOLED (MLA)
WOLED (MLA)
Refresh Rate
100/120 Hz
100/120 Hz
100/120 Hz
100/120 Hz
50/60 Hz
Resolution
4K
4K
8K
4K
4K
Processor
α9 AI Processor Gen6
α9 AI Processor Gen6
α9 AI Processor Gen6
α7 AI Processor Gen6
α7 AI Processor Gen6
TV platform
webOS 23
webOS 23
webOS 23
webOS 23
webOS 23
WIFI
YES
YES
YES
YES
YES
Bluetooth
YES
YES
YES
YES
YES
USB ports
3
3
3
3
2
HDMI
4 (4x HDMI 2.1)
4 (4x HDMI 2.1)
4 (4x HDMI 2.1)
4 (2x HDMI 2.1)
3 (3x HDMI 2.0)
HDMI VRR / FreeSync / G-Sync
YES/YES/YES
YES/YES/YES
YES/YES/YES
YES/YES/YES
NO/NO/NO
ALLM
YES
YES
YES
YES
YES
Filmmaker Mode
YES
YES
YES
YES
YES
Audio
HDMI eARC/ARC/Dolby Atmos/DTS
HDMI eARC/ARC/Dolby Atmos/DTS
HDMI eARC/ARC/Dolby Atmos/DTS
HDMI eARC/ARC/Dolby Atmos/DTS
HDMI eARC/ARC/Dolby Atmos/DTS
HDR10/HDR10+/HLG
YES/NO/YES
YES/NO/YES
YES/NO/YES
YES/NO/YES
YES/NO/NO
OLED TVs LG G3, C3, Z3, B3, and A3 are all the models that LG has released so far for 2023. The LG Z3 is an 8K TV with the highest specs of any of these models, and it is also expected to be the highest-priced model. On the other hand, LG A3 is the most common version of these models, which is designed for those who have a wired budget. As for the LG C3, LG G3, and LG B3, just like their predecessors, the LG C2, LG G2, and LG B2, have always been the most popular models.
Finally 
For starters, the G3's pictures are obviously much brighter, especially when it comes to peak HDR highlights, than those of any of its rivals. The G2, in particular, looked like it was running in Eco mode in comparison.