Cardano Price Forecast as Blockchain's Total Value Locked Figure Reaches All-Time High
There's new bullish news for Cardano investors though – its developers announced three major upgrades will be rolled out, one implemented so far – we'll list those in this guide and our ADA price predictions.
According to data from DeFi Llama, the ADA-denominated value of cryptocurrency locked within the Cardano blockchain has reached an all-time high of 341 million ADA – indicating growing adoption of the platform.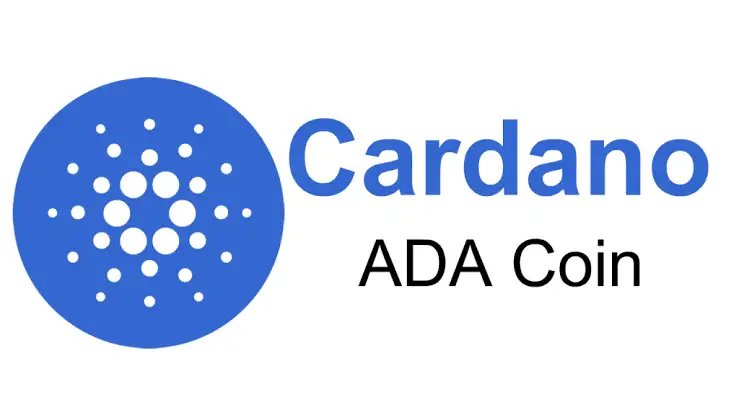 ADA is the token that powers Cardano's smart-contract-enabled high-performance blockchain that is seen as a rival to the Ethereum blockchain.  
The ecosystem got a boost earlier this year upon the launch of the Djed over-collateralized algorithmic stablecoin, which has opened new yield farming possibilities in the Cardano DeFi ecosystem. 
Djed's circulating supply is already around 2.1 million, while the protocol has a reserve ratio of 471%, according to the project's website.
USD-denominated TVL Still Way Below 2022 Highs
Despite the recent rise in the ADA-denominated value of Cardano's TVL, a significant fall in the USD-denominated price of ADA in the last few weeks means that the USD-denominated TVL on the Cardano blockchain remains well below its early 2022 highs. 
The highest TVL Cardano ever saw was over $430 million around 12 months ago.
Back then, Cardano's price was closer to $3 per token. As of the time of writing, ADA/USD is changing hands just above $0.31, down around 90% from its all-time highs, and down 25% since finding strong resistance in the $0.42 area in early February.
What is Next 
The cryptocurrency's aggressive drop in the last few weeks comes amid broader crypto market weakness as a result of strength in the US dollar, US yields and weakness in equities as traders price in a more hawkish Fed tightening outlook for the year. 
Crypto-specific concerns are also hitting the market, like the recent downfall of crypto-friendly Silvergate Bank and ongoing jitters about a regulatory crackdown in the US.
Where Next for Cardano (ADA)?
Cardano's drop this week means the cryptocurrency has fallen below all of its major moving averages. Moreover, the cryptocurrency now appears to be in a downtrend that goes all the way back to June 2022. 
ADA/USD's failure to break decisively above its 200-Day Moving Average last month is another sign that there wasn't enough momentum for a significant positive shift in the near-term price outlook.
Technically speaking, the outlook for the cryptocurrency isn't looking great in the near term, with a fallback under $0.30 looking highly likely. That would open the door to a drop back to late-2022 lows in the $0.24 area, a further 24% decline from current levels. 
However, given that the 14-Day Relative Strength Index (RSI) is approaching oversold territory, it likely won't be a straight line lower as it has been in the last few weeks.
Cardano (ADA) Alternatives to Consider
Cardano's near-term outlook looks weak, with a significant risk of further near-term losses. Investors looking for better, shorter-term coins may want to diversify their holdings with some presale tokens that have a great risk-reward – indeed, whilst presales are risky (as all crypto is), crypto investors that have historically secured the best returns are those who got in early on a presale. 
---
Cardano price history
---
The ADA coin value has tended to track the cryptocurrency market, rising in the late 2017 and early 2021 rallies, and losing value during broader sell-offs.
Expectations were high when the ADA price hit its all-time high of $3.10 on 2 September 2021, ahead of the Alonzo hard fork, which introduced smart contracts to the blockchain.
Developers deployed over 100 smart contracts following the launch but then, as the chart shows, the ADA token sold off and failed to participate in the November 2021 crypto rally that took bitcoin (BTC) and ether, the two largest coins, to fresh highs.
ADA started 2022 at $1.36 and moved to $1.63 on 18 January. It then slipped to $0.7528 on 24 February as investors sold off assets at the start of the Russia-Ukraine conflict. The price recovered to the $1.24 level in late March, but was unable to maintain the upward trend, falling back to $0.7424 by the end of April 2022. 
The coin dropped to a low of $0.4065 on 12 May 2022 as crypto markets reacted to the depegging of the UST stablecoin and the collapse of the associated LUNA cryptocurrency and the US dollar climbed to a 20-year high against a basket of other currencies, known as the Dollar Index (DXY).
ADA rebounded to $0.6823 as crypto prices rose, then pulled back to $0.4234 in mid-June. The price moved up to $0.546 on 20 July 2022 before retreating to $0.4521, then traded at around $0.50 into the start of August. On 14 August it reached a monthly high of $0.5939, before slipping down to trade at around $0.4575 on 31 August 2022. 
In September the price initially recovered as investors anticipated the implementation of Vasil, with ADA hitting a high of $0.5235 on 10 September 2022. After that, though, market factors meant that the price dropped. Despite the news about Vasil, ADA's price dropped to a low of $0.331 on 21 October before making a recovery to trade at a high of $0.4362 on 5 November.
Following that, though, the FTX (FTT) exchange collapsed and the market crashed yet again, leaving ADA at a low of $0.2973 on 21 November in spite of the announcement that the DJED algorithmic stablecoin would launch on the Cardano blockchain.
The token continue to drop, closing the year at $0.2465, representing an annual loss of more than 80%. Since then, though, a market recovery has seen the price of ADA go up and on 16 February it was worth $0.4192, its best price since before the collapse of FTX. After that, it fell down somewhat and, on 3 March 2023, it was worth about $0.339. 
At that time, there were 34.67 billion ADA in circulation. This gave the coin a market cap of about $117bn, making it the seventh-largest crypto by that metric. 
Cardano price prediction round-up
Let's now take a look at some of the cardano crypto price predictions that were being made as of 3 March 2023.
It is important to remember that price forecasts, especially for something as potentially volatile as cryptocurrency, are often wrong. Furthermore, long-term crypto price predictions are often made using an algorithm, which means that they can change at any time. 
First, CoinCodex had a rather mixed short-term cardano price prediction for 2023, suggesting the coin could trade at $0.348165 by 8 March and $0.294817 by 2 April. The site's technical analysis was bearish, with 26 indicators making negative signals against just five making bullish ones. 
Meanwhile, CaptainAltCoin had a ADA crypto price prediction that suggested cardano could drop to $0.2147 in May 2023 before potentially recovering to $0.4778 in March next year. The site then made a cardano price prediction for 2025 that saw it trade at $0.8456, but said there could then be a dip to $0.731 by March 2028.
By 2030, though, the site suggested that ADA could rebound to $2.11, and it even made a cardano coin price prediction for 2040 of a potential $4.23. 
Next, PricePrediction made an ADA price prediction which was more bullish for the latter half of the decade, with its cardano price prediction for 2030 estimating that the coin could average $6.28, up from $1.01 in 2025 and $0.48 in 2023, based on its deep artificial intelligence-assisted technical analysis.
Finally, Wallet Investor was rather more downbeat in terms of its ADA crypto price prediction, suggesting that the coin could drop substantially from current levels to trade at $0.045 by March next year. 
When looking for an ADA coin price prediction, it's important to keep in mind that cryptocurrency markets remain extremely volatile. That makes it difficult to accurately predict what a coin's price will be in a few hours, and even harder to give a long-term projection. As such, analysts and algorithm-based forecasters can and do get their predictions wrong.
If you are considering making a cardano investment, we recommend that you always do your own research. Look at the latest Cardano news, market trends, technical and fundamental analysis, and expert opinion before making any trading decision. Keep in mind that past performance is no guarantee of future returns, and never invest money that you cannot afford to lose.
Stay tuned to get more updates….