AI Composed Music – Insight 
Artificial Intelligence (AI) has been transforming various industries, and the world of music is no exception.
As technology advances, AI has become increasingly prevalent in all stages of music creation, from composition to production and even music recommendation.
This article explores the rise of AI in music, AI song, AI lyrics and provides insights into how it is revolutionizing the industry.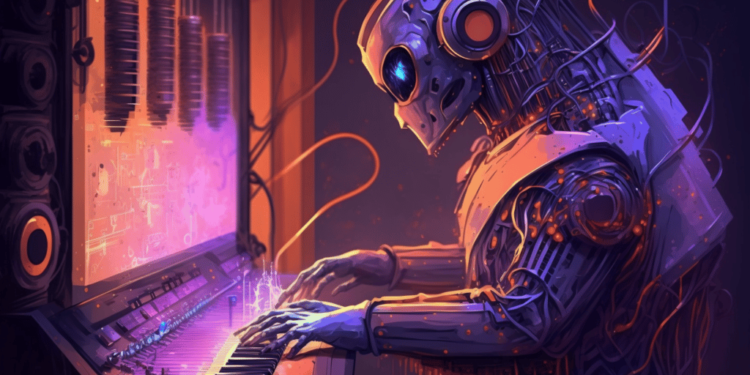 AI-Music
In recent years, AI has made significant strides in the field of music. By leveraging machine learning algorithms and sophisticated data analysis, AI systems can now compose, produce, and even analyze music with astonishing accuracy.
The integration of AI in music has opened up new possibilities for musicians, producers, and music enthusiasts alike.
 

AI: Recognise and capitalise on opportunities
AI may be utilised to generate new music, unusual mashups, and even assist in the creation of robotic actors.
The landscape in which artificial intelligence may be employed to build new things is essentially unlimited, and the possibilities are endless – always subject to the limitations imposed by programming or human information provision.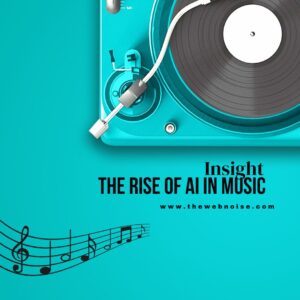 AI may also generate lyrics with specified emotionality, invent previously unknown musical genres, and push the frontiers of music.
One of the other advantages is that AI-assisted songwriting, with sometimes odd recommendations from the "digital box," has the potential to ease writer's block.
Music based in part on self-learning algorithms is akin to embarking on a journey to a digital horizon whose mysteries are now unknown.
The only way to find out what is ahead is to keep going. Always an intriguing encounter: let's see what happens.
The song Eternal from the album Proto by Holly Herndon, full AI based album
Understanding AI in Music
Artificial Intelligence refers to the development of computer systems that can perform tasks that would typically require human intelligence.
In the context of music, AI systems are designed to understand musical patterns, harmonies, and structures.
They can analyze vast amounts of data and generate compositions that mimic human-created music.
AI is a subset of human-machine collaboration.
The fact that there is more than just the "human factor" behind the compositions of today's musicians is barely discernible in many creations, as long as AI is applied with discretion.
Others purposefully divert attention to digital technologies. In 2018, Taryn Southern, for example, released her album "I am AI," which was created and produced with no fewer than four music programmes: AIVA, Google Magenta, Watson Beat, and Amper Music.
AI and Music Composition
1. Artificial Intelligence -assisted Composition Tools
AI-assisted composition tools have become increasingly popular among musicians. These tools analyze existing compositions and generate new musical ideas based on learned patterns.
Musicians can use these tools to overcome creative blocks, explore new melodies, and experiment with different musical styles.
2.

Enhancing Creativity with

Artificial Intelligence
AI systems can also enhance human creativity by suggesting alternative chord progressions, harmonies, or melodic variations.
Musicians can collaborate with AI algorithms to create unique and innovative compositions that push the boundaries of traditional music.
Songs that feature data-driven voices and noises
Holly Herndon and her collaborator Mat Dryhurst created the "baby AI Spawn," which is mostly fed by data-driven voices and noises.
She had previously released AI-based tracks and, eventually, the whole album "Proto." Holly is also known as the Godmother of AI music by some.
Okay, there are undoubtedly many musicians who may lay claim to this honour. What about Kraftwerk, for example?
AI and Music Production
1. Automated Mixing and Mastering
One area where AI has made significant advancements is in automated mixing and mastering.
AI algorithms can analyze audio tracks, and apply appropriate equalization, compression, and other effects to achieve a professional-level mix.
This saves time for music producers and ensures consistent quality across various tracks.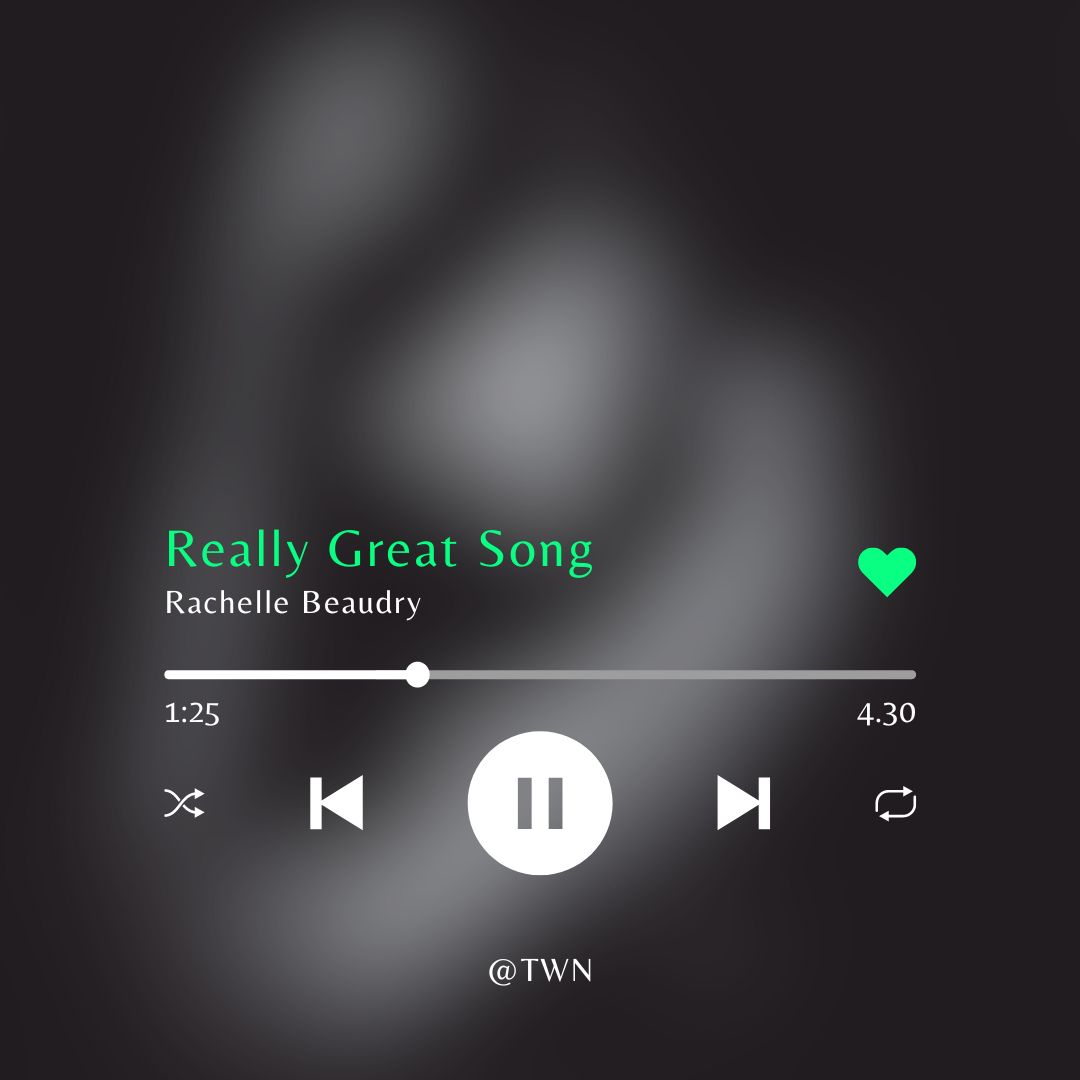 2.Real-time Sound Design with Artificial Intelligence
AI has also revolutionized sound design in music production.
Using AI-powered tools, producers can create and manipulate sounds in real time, resulting in unique textures and sonic landscapes.
These tools provide a new level of flexibility and experimentation in music production.
AI and Music Recommendation
1.Personalized Music Recommendations
Streaming platforms utilize AI algorithms to provide personalized music recommendations to users.
By analyzing user preferences, listening history, and contextual data, AI can suggest music that aligns with individual tastes.
This enhances the user experience by introducing them to new artists and genres they might enjoy.
2.Discovering New Music with Artificial Intelligence
AI algorithms can analyze vast amounts of music data to identify patterns and similarities between different songs.
This enables users to discover new music based on their current preferences.
AI-powered recommendation systems have become integral to music discovery, helping users explore a vast musical landscape.
AI and Music Analysis
1.Music Genre Classification
AI can analyze audio signals and classify music into various genres automatically. By considering factors like rhythm, melody, and instrumentation, AI algorithms can accurately categorize music, assisting in organizing large music libraries and curating playlists.
2.Sentiment Analysis in Music
AI can also analyze the emotional content of music through sentiment analysis.
By deciphering the mood conveyed by a piece of music, AI systems can assist in creating playlists that evoke specific emotions or help users find music that resonates with their current state of mind.
The Impact of AI on the Music Industry
The integration of AI in the music industry has brought about significant changes and opportunities.
1.Improved Accessibility and Collaboration
AI-powered tools have made music production more accessible to aspiring musicians. With the help of AI, individuals can create professional-sounding music without extensive technical knowledge.
Additionally, AI facilitates remote collaboration, allowing musicians from different parts of the world to work together seamlessly.
The term "artificial intelligence" surprises many people since a computer cannot be intelligent! In a philosophical sense, it cannot be, because it is only as intelligent as the human who feeds it.

Even self-learning systems receive input from people and must rely on human judgements.

An AI, at least so far, lacks free will and the ability to judge anything based on its own preferences.

It has no awareness of its own, despite the fact that scientists are actively debating this. However, if intelligence is defined as the ability to solve problems by thinking, then an AI can certainly do so.
2.Copyright and Ownership Concerns
As AI becomes more involved in music creation, there are concerns regarding copyright and ownership.
Since AI systems can generate music that resembles human compositions, questions arise about the ownership of AI-generated music.
Legal frameworks and industry standards need to evolve to address these emerging challenges.
Future Prospects and Challenges
The future of AI in music holds immense potential.
AI systems are expected to become even more sophisticated, capable of generating music indistinguishable from human compositions.
However, challenges such as maintaining the balance between human creativity and AI assistance and addressing ethical considerations in music creation need to be carefully navigated.
Conclusion
Artificial Intelligence has revolutionized the music industry, transforming how music is composed, produced, and consumed.
AI-powered tools and algorithms have empowered musicians and music enthusiasts, providing them with new avenues for creativity, collaboration, and music discovery.
As AI continues to evolve, it will undoubtedly shape the future of music in exciting and unexpected ways.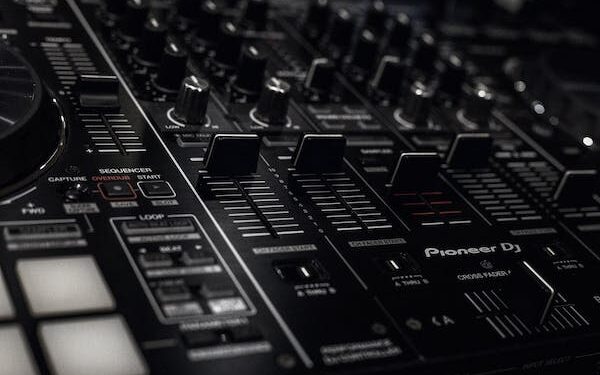 FAQs
Q1: Can AI completely replace human musicians?
While AI can generate impressive compositions, it is unlikely to replace human musicians entirely.
AI and human creativity complement each other, and the most exciting musical outcomes often arise from collaboration between humans and AI systems.
Q2: Are AI-generated compositions considered original works?
The question of originality in AI-generated music is complex. Legally, the ownership of AI-generated music is still a topic of debate.
However, many argue that since AI systems are trained on existing compositions, the generated music should be considered a derivative work rather than an original creation.
Q3: How can AI assist in music education?
AI can enhance music education by providing personalized feedback to students, assisting in music theory comprehension, and offering practice tools tailored to individual needs.
AI-powered virtual mentors can guide aspiring musicians, offering valuable insights and advice.
Q4: Will AI replace music producers?
AI tools have undoubtedly streamlined certain aspects of music production, but they are unlikely to replace music producers entirely.
The role of a music producer extends beyond technical aspects, involving artistic decisions, collaboration, and bringing out the best in the artists they work with.