Electric BIKE We're Getting Closer to a True Smart AI Bike with ChatGPT
The integration of AI systems into more and more aspects of our lives is becoming more frequent as artificial intelligence technology develops.
One of those sectors is urban mobility, where the term "smart bike" is more relevant now than it was a few years ago. Chinese mobility startup Urtopia, a pioneer in the field of electric bikes, recently announced a partnership with OpenAI to bring ChatGPT integration into its e-bikes.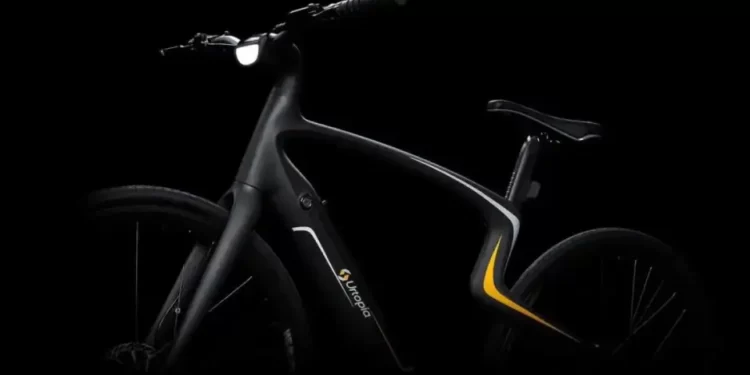 Riding Partner
According to a press release, Urtopia created a sensation at EUROBIKE 2023 by unveiling their e-bike connected with ChatGPT.
This ground-breaking innovation elevates the riding experience by providing cyclists with real-time help and company.
This smart e-bike adds excitement and joy to every trip thanks to the power of ChatGPT and Urtopia's sophisticated speech recognition technology.
According to the Interesting Engineering study, Urtopia's e-bikes use cutting-edge technology to emphasise rider safety and improve the entire riding experience.
Riders may easily explore new routes with built-in GPS navigation without worry of getting lost.
Anti-theft features provide piece of mind by protecting the e-bike from unwanted access.
Urtopia prioritises rider safety by adding different safety elements into the design of the e-bike.
Furthermore, the e-bike's data recording features allow bikers to track and assess their performance, allowing for continuous development.
Urtopia's e-bikes integrate seamlessly with popular platforms such as Apple Health and Strava, taking the cycling experience to new heights.
Riders may monitor their real-time heart rate changes while riding by synchronising with iWatch health data.
According to the article, riders may use the intelligent chatbot to get directions to local places, engage in conversations on various topics, and make each journey more interesting and entertaining.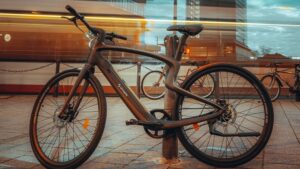 Innovation and Presentation of Electric Bike
The news was made at Eurobike 2023 in Frankfurt, Germany, where the e-bike maker highlighted how cycling is set to become more enjoyable with ChatGPT as a dash-integrated co-pilot.
ChatGPT, in case you've been living under a rock, is an artificial intelligence chatbot that responds to human requests, creates information, solves riddles, writes programming code, and much more.
It has only been around since November of last year, yet it appears to be everywhere.
People have long imagined a future in which they might interact with their automobiles, whether on two or four wheels, and that day has now here.
Mercedes was the first to say that it will incorporate the contentious chatbot into voice control of its vehicles, and it is currently testing the technology.
Urtopia follows suit, becoming the first e-bike manufacturer to do so with their Urtopia X ChatGPT model.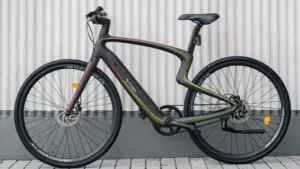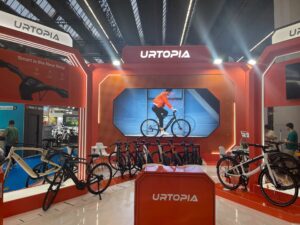 Though it is a young company, having launched in 2021, Utopia has made a name for itself in the e-bike industry with tech-infused electric two-wheelers that include cutting-edge features such as fingerprint unlocking, built-in GPS navigation, anti-theft protection, and other proprietary technology designed to improve rider safety.
The incorporation of ChatGPT into its e-bikes will now convert them into full-fledged smart bikes, elevating the cycling experience to a whole new level.
"With the power of ChatGPT and Urtopia's voice recognition feature, the Urtopia smart e-bike becomes an exceptional companion for riders, delivering real-time assistance based on users' needs," the company explains.
The Urtopia X ChatGPT, dubbed "the bicycle with a mind," will be able to provide a "truly intelligent and responsive bike experience," according to Urtopia.
ChatGPT, in layman's words, will assist e-bikes in providing enhanced speech contact with the user.
Urtopia's voice-assistant technology previously only allowed for limited interactions via simple requests relating to help levels and lane changes.
Because the user will be able to ask the bike whatever they want, the connection with OpenAI's chatbot will open up new engagement possibilities.
For example, individuals may wish to learn how to fix a flat tyre, obtain directions to a certain area, or obtain information about their surroundings and the weather forecast.
Furthermore, passengers may instruct the bot to play handpicked tracks via a built-in speaker or to initiate a conversation about any humdrum topic.
There is no word on when Urtopia hopes to make e-bikes with ChatGPT integration available for purchase, but the company has produced a video showcasing the technology in action on their Chord e-bike. You can see it below.