HTC U23 Pro -According to the latest leaked Geekbench V6 scores, the device performs quite strongly. Here are the details!
Aiming to make an assertive comeback in the smartphone world , HTC has rolled up its sleeves for its new model that will take place in the middle-upper segment . HTC U23 Pro 5G model , while attracting attention with its features, also aroused curiosity with its Geekbench score leak.
Geekbench Scores of HTC U23 Pro 5G Revealed! 
HTC, which launched the Android-based Dream model in 2008, continued to appear with different models for about six years. Stepping into the smartphone market again with the models introduced in 2019, the company creates excitement with the U23 Pro 5G model, which will be presented to users in 2023.
According to the leaks, the HTC U23 Pro 5G will be powered by the Snapdragon 7 Gen 1 processor developed by Qualcomm. Snapdragon 7 Gen 1 processor preferred in mid-high segment devices, 1 x 2.4GHz ARM Cortex-A710, 3 x 2.36GHz ARM Cortex-A710 CPUs What is it? and has 4 1.8GHz ARM Cortex-A510 cores. Qualcomm Adreno 662 is used as the graphics interface of the processor. Qualcomm stated that it prioritizes game performance in the new processor produced with 4nm technology.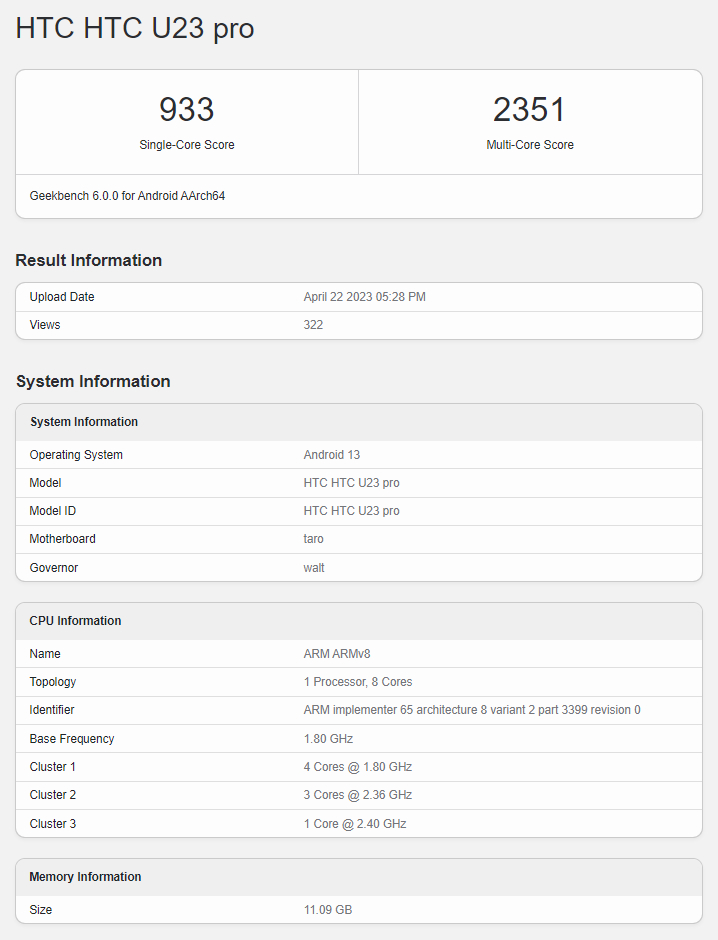 HTC U23 Pro 5G with 120Hz Screen Refresh Rate and AMOLED Panel
It is said that the company's U23 Pro 5G model will prefer an AMOLED panel with a 120Hz screen refresh rate. There is no clear information about the screen size of the device, which is expected to be presented with Full HD Plus resolution.
The new model will be available to users with 12 GB of RAM and 256 GB of storage. It is also stated that the HTC U23 Pro 5G will also offer microSD card support.
In the Geekbench app, the HTC U23 Pro 5G managed to score 933 single-core and 2,351 multi-core. It has been learned that HTC's new model will use the Android 13 operating system.
Camera and Battery Features of HTC U23 Pro 5G
Although there is no detailed information about the camera features of the HTC U23 Pro 5G yet, it is expected to offer a good camera experience to its users, as in the company's recent models. The device, which is likely to be equipped with multi-camera setup and artificial intelligence- supported features, is also expected to host popular features such as portrait mode and night shooting.
As for battery capacity and charging speed, HTC's U23 Pro 5G is expected to offer a battery life that users can use comfortably all day long. It is thought that there will be features such as fast charging technology support and wireless charging.
The HTC U23 Pro is said to be powered by a Qualcomm Snapdragon 7 Gen 1 chipset and 12GB of RAM, a substantial upgrade from its predecessor, the HTC U20 Pro.
Interestingly, the device in the leaked image features 8GB of RAM and a 4600mAh battery, suggesting there will be two or more storage variants.
The U23 Pro is equipped with a quad-camera setup at the rear, including a 108MP primary lens with OIS support. A punch-hole selfie camera is located on the front of the device.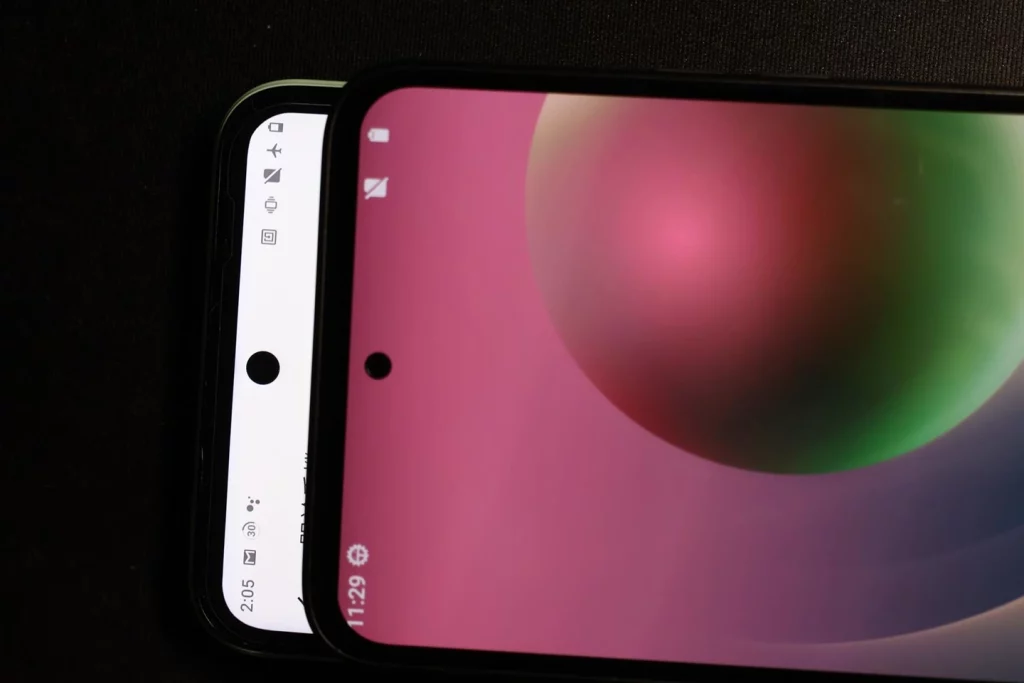 When will HTC U23 Pro 5G be released? 
While there has been no official announcement regarding the phone's additional specifications, rumors suggest that the device may include a 120Hz AMOLED display, up to 256 GB of storage, top-notch cameras, and a large battery with fast charging support.
Expected to debut in Taiwan in June, the HTC U23 Pro could become a significant contender in the midrange smartphone market.