DigiYatra travel facility will be launched at six more airports in August 2023 which include Mumbai Ahmedabad Kochi Lucknow Jaipur and Guwahati.
Explain that the Government of India was started for the convenience of the passengers.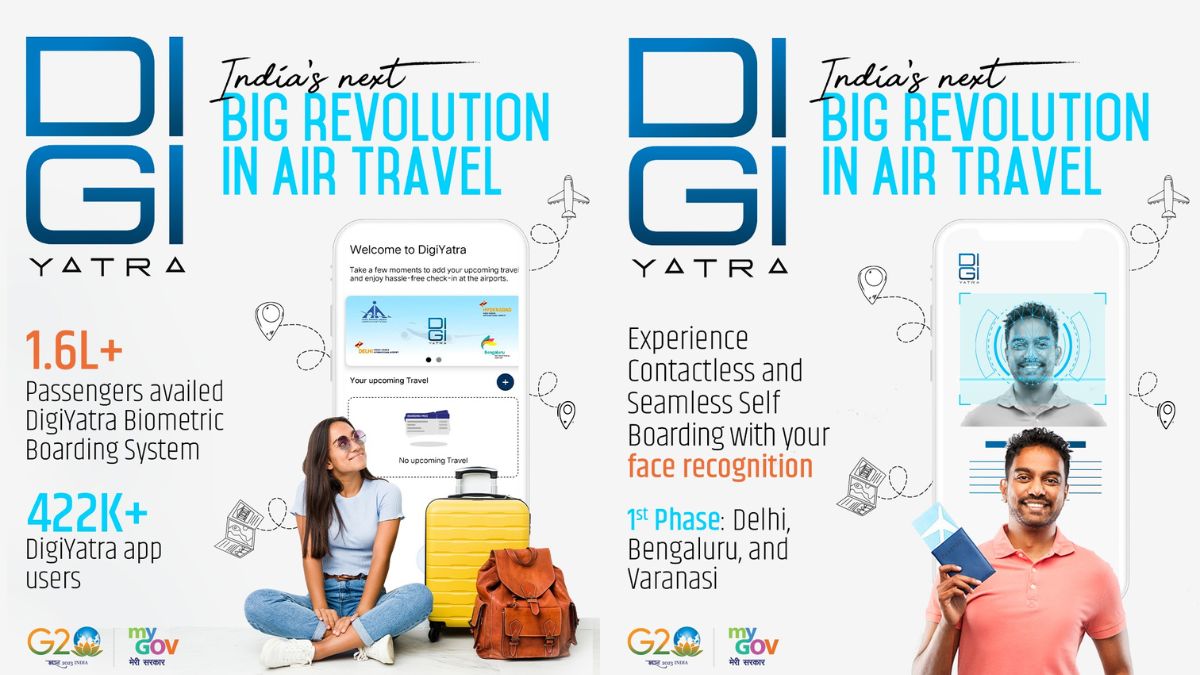 It was first launched on 1 December 2022 at Delhi Varanasi and Bengaluru airports. let's know about it
The government on Friday said that Digi Yatra facility will be launched at six more airports including Mumbai and Kochi in August.
Currently, this facility is available at seven airports. It was first launched on December 1, 2022 at the airports of Delhi, Varanasi and Bengaluru.
Facility will be available at these airports
Ministry of Civil Aviation stated that Digi travel facility will be launched in six more airports namely Mumbai, Ahmedabad, Kochi, Lucknow, Jaipur and Guwahati airports in the month of August 2023.
The implementation and installation of Digi Yatra infrastructure at these airports will happen in a phased manner.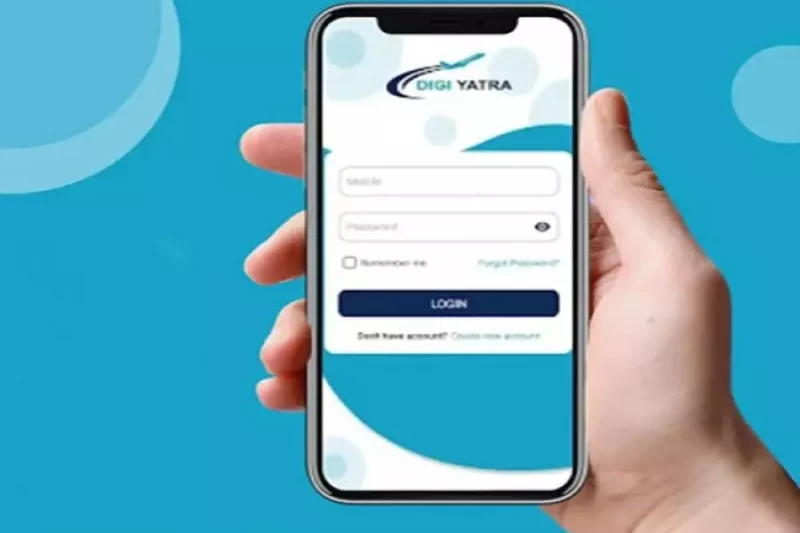 How DigiYatra feature works
This facility allows contactless, seamless movement of passengers across various checkpoints at airports based on Facial Recognition Technology (FRT).
According to the ministry, till August 10, 3.46 million passengers have used the Digi Yatra facility. Presently, Digi Yatra facility is also available in Vijayawada, Pune, Hyderabad and Kolkata.
Under the facility, passengers' data is encrypted and not stored centrally.
It is shared only between the passenger and the airport of travel origin, where the Digi Travel ID of the passenger is required to be validated.
Data is removed from airport systems within 24 hours after flight departure.
What is DigiYatra?
DigiYatra is a technology that will make the boarding process much faster and more seamless as every passenger will need less than three seconds at every touchpoint.
In this, your face will be your identity, which will also act as a document like ID proof, vaccine proof and boarding pass.
Civil Aviation Minister Jyotiraditya Scindia launched Digiyatra on 1 December.
How Does It Operate?
A passenger's boarding card is connected by the Digi Yatra app to a face recognition system (FRS) that verifies their identity.
As a result, it takes less time to get to the boarding gates and do the pre-security check.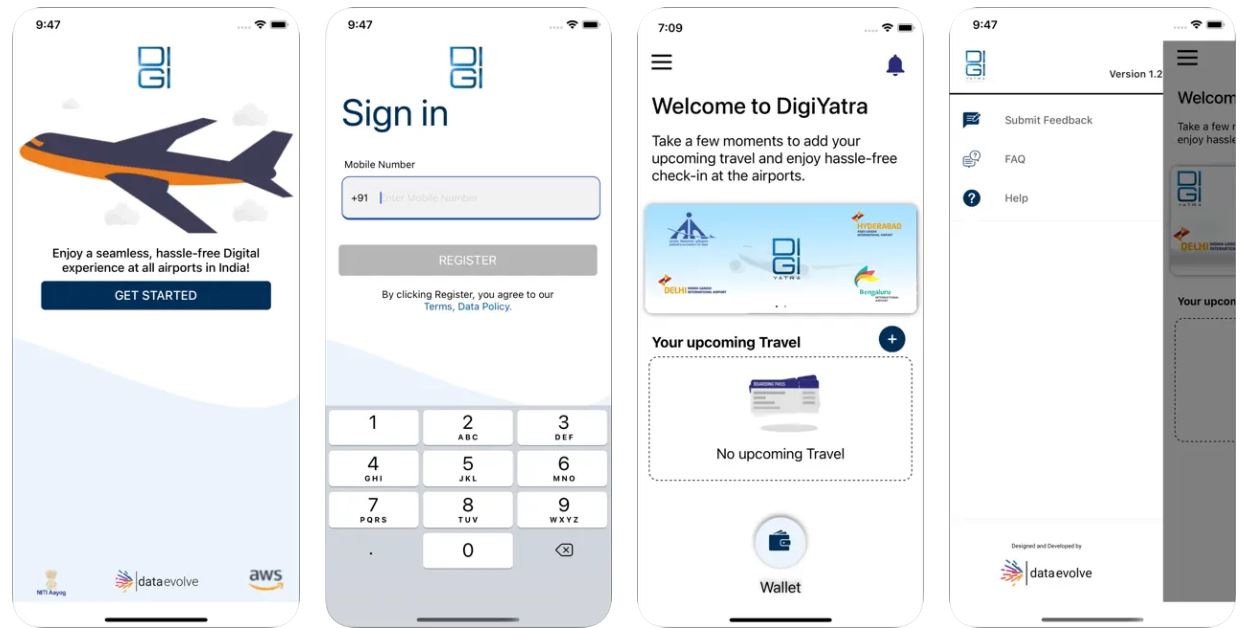 How to use the Digi Yatra app
After installing the Digi Yatra App, a traveler must generate the Digi Yatra ID. Passengers can create a Digi Yatra ID by providing information such as their name, mobile number, email address, and specifics of their identity verification.
When a traveler choose an Aadhaar-based verification, an online identity check will be performed on them.
When a traveler selects a different identity card, the airport security officials will manually do the verification.
After it has been generated, the traveler must use their Digi Yatra ID to purchase tickets.
The airline will submit the passenger's information and the Digi Yatra ID to the airport's departure.
After successful authentication in the Digi Yatra app, the passenger's picture will be placed there.
The Digi Yatra App: Airport Procedures
The traveler must scan the barcode on the boarding pass or the e-ticket at the admission point e-gate. After scanning the barcode or QR code, the system will verify the passenger and flight details.

The FRS will check the passenger's identification and travel documents.

The e-gate will open once the Digi Yatra ID and ticket have been successfully validated.

A face with a PNR ticket is changed into one token for the remaining airport travel.

The traveler will be allowed access to the aircraft and the airport's security area.
The Digi Yatra can be used at your discretion.
It is a valuable service because it speeds up the check-in and departure procedures at airports and helps clients save time.
Travelers are also allowed to switch terminals without a ticket or boarding card.
FAQs
Q1 How to install Digi Yatra?
Digi Yatra can be installed free from the play store.
Q2 Is Digi Yatra Mandatory?
No, Digi Yatra is not mandatory for passengers.