AI NEWS ANCHOR
Since March of this year, AI-driven news presenters have appeared on multiple regional language TV channels in India.

The experiment is gaining international attention because no country has launched intelligent news reading bots on this scale.

So far, AI appears to have not infiltrated news selection and is being used as a novelty or as a tool to bridge the gap between broadcast TV and digital online channels.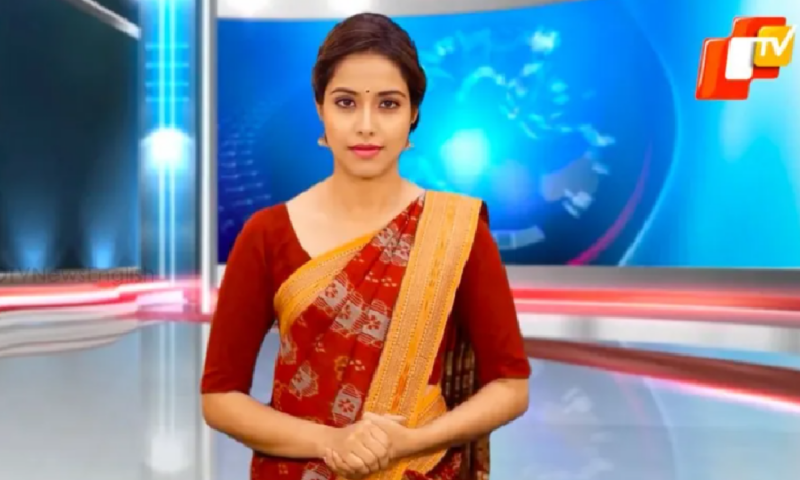 This month, an AI (Artificial Intelligence) began hosting a news program in India: Lisa is the channel Odisha TV's newest anchor. In practice, she reads headlines in odia, the common language of the country's east.
Who is India's first AI News anchor?
The India Today group launched what it claimed as India's first AI news anchor, Sana for the Aaj Tak channel.
She is dressed in a brown and gold sari and has dark eyes and hair. She is on a mission to deliver news bulletins on digital platforms as well as provide sports and weather updates.
This innovation, according to the broadcaster's director, Jagi Mangat Panda, is "a watershed moment in TV broadcasting and digital journalism."
-All colleges/Universities/Technical Education institutions (except medical colleges) under Odisha govt to remain closed from Jan 10

-Hostels of said institutions to remain closed from Jan 10

-Ongoing offline exams shall continue

(Special Relief Commissioner) pic.twitter.com/LfdeMi2uHM

— OTV (@otvnews) January 7, 2022
The executive stated in a statement that the goal of using an AI-generated anchor is to allow technology to do the most repetitive jobs, freeing up the journalist team to "focus on doing more creative work to bring you better quality news."
The chatbot can also be found on Odisha TV's Twitter account.
In some publications, she does not wear a sari and her hair is left loose.
Lisa is powered by machine learning algorithms that are fed into a database of videos and news articles.
Headlines With 'LISA' #OTVNews #Odisha pic.twitter.com/iNt504zaTm

— OTV (@otvnews) July 18, 2023
This technology, according to the Indian government website INDIAai, "collects, tracks, and categorizes what is said and who said it, and then converts that data into usable and actionable information."
The solution, however, is not flawless. Lisa might be mistaken for a person at first look.
A deeper inspection reveals an extremely sluggish eye blink, unnatural motions, and a lack of hand gestures.
The chatbot also has a robotic and monotonous voice throughout the presentation, with minimal speech marks.
Lisa raises concerns about the use of artificial intelligence in the media.
Following Lisa's appearance, there has been a growing controversy in India concerning the usage of artificial intelligence, which has been fueled by other similar projects of "anchor bots" — sometimes known as "newsbots."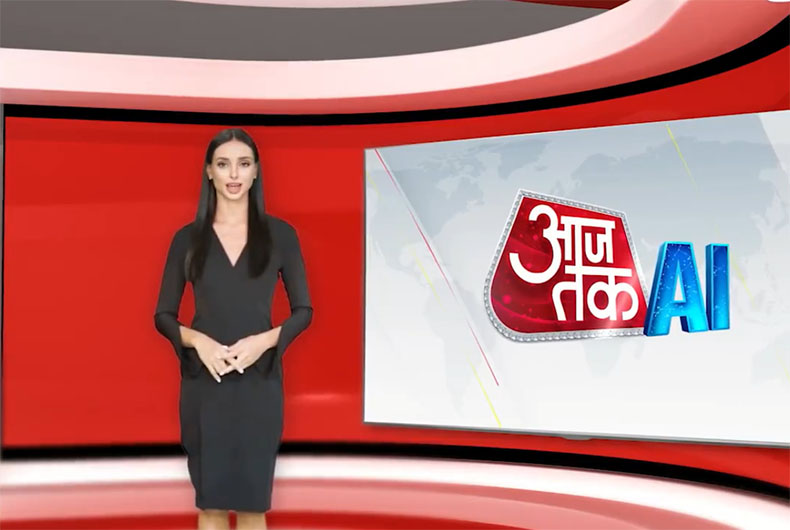 According to the South China Morning Post site, the first such effort in India was for the Aaj Tak news channel, which is owned by the India Today Group, one of India's major media conglomerates. The car debuted a chabot named Sana, who, like Lisa, reads news broadcasts.
What did future AI anchor Sana say to Prime Minister Modi? #BlackAndWhiteOnAajTak #AIAnchorSana | @sudhirchaudhary pic.twitter.com/kjvDqLgwwV

— AajTak (@aajtak) March 20, 2023
Artificial anchors are also transforming how television news is produced in various Asian regions, ranging from China to Southeast Asia.
In India, AI may be a strong tool for reaching out to the people in a more transversal and complete manner.
One of the major restrictions of television stations is that the country, which is the most populated in the world, has more than 20 distinct official languages.
According to the India Today Group, Sana has acquired 75 additional languages in addition to English, Hindi, and Bangla.
This might improve news consumption and information availability in India.
Many, on the other hand, criticize the practice. Critics argue that technology might cause difficulties, compromising the trust of the media.
Bots, by definition, lack the analytical abilities and expertise of human journalists. Furthermore, many people are apprehensive about their job security.
Chatbots, according to TV broadcasters, merely supplement human presenters and journalists, not replace them.
This allows businesses to boost team productivity while still assuring 24-hour coverage.
Furthermore, the program contributes to the diversification of spoken language as well as the reduction of time spent on trivial and repetitive chores.
Source