DALL-E 3, the third version of OpenAI's well-regarded text-to-image model, has just been released.
Significant improvements over its predecessors are promised, and open AI's ChatGPT is now seamlessly integrated into DALL-E 3.
One of DALL-E 3's unique qualities is its capacity to more accurately discern user intents when presented with intricate and protracted prompts:
One of the standout features of DALL-E 3 is its ability to better understand and interpret user intentions when confronted with detailed and lengthy prompts:
"A middle-aged woman of Asian descent, her dark hair streaked with silver, appears fractured and splintered, intricately embedded within a sea of broken porcelain. The porcelain glistens with splatter paint patterns in a harmonious blend of glossy and matte blues, greens,… pic.twitter.com/QryQz0BtxB

— OpenAI (@OpenAI) September 20, 2023
Even if a user struggles to articulate their vision precisely, ChatGPT can step in to assist in crafting comprehensive prompts.
DALL-E 3 has been engineered to excel in creating elements that its predecessors and other AI generators have historically struggled with, such as rendering intricate depictions of hands and incorporating text into images:
"An illustration of a human heart made of translucent glass, standing on a pedestal amidst a stormy sea. Rays of sunlight pierce the clouds, illuminating the heart, revealing a tiny universe within. The quote 'Find the universe within you' is etched in bold letters across the… pic.twitter.com/S3cKMkG67T

— OpenAI (@OpenAI) September 20, 2023
OpenAI has also implemented robust security measures, ensuring the AI system refrains from generating explicit or offensive content by identifying and ignoring certain keywords in prompts.
Beyond technical advancements, OpenAI has taken steps to mitigate potential legal issues. 
While the current DALL-E version can mimic the styles of living artists, the forthcoming DALL-E 3 has been designed to decline requests to replicate their copyrighted works.
Artists will also have the option to submit their original creations through a dedicated form on the OpenAI website, allowing them to request removal if necessary.
OpenAI's rollout plan for DALL-E 3 involves an initial release to ChatGPT 'Plus' and 'Enterprise' customers next month.
Read Also –Meet the 6 new ChatGPT features that were introduced this week.
The enhanced image generator will then become available to OpenAI's research labs and API customers in the upcoming fall season.
As OpenAI continues to push the boundaries of AI technology, DALL-E 3 represents a major step forward in text-to-image generation.
DALL·E 3: The Evolution of OpenAI-Powered Image Generation
Main Distinction 
The most recent version of OpenAI's line of image creation models, DALLE 3, offers a substantial improvement over DALLE 2.
The main difference is DALLE 3's better understanding and interpretation of subtleties and details.
Users may easily convert their thoughts into very realistic graphics thanks to this enhanced feature.
Key Features That Will Change
Enhanced Text-to-Image Adherence:
Modern text-to-image systems often overlook specific words or descriptions, leading users to engage in prompt engineering.
DALL·E 3, however, ensures that generated images strictly adhere to the provided text.
Integration with ChatGPT:
DALL·E 3 is natively built on ChatGPT, enabling users to utilize ChatGPT for brainstorming and refining prompts.
This integration facilitates the generation of tailored, detailed prompts that accurately bring ideas to life.
OpenAI has implemented measures to limit DALL·E 3's ability to produce violent, adult, or hateful content.
Additionally, the model is designed to decline requests for images styled after living artists and has improved safety performance in areas like visual representation and potential biases.
Possible Use Cases 
DALL·E 3's enhanced capabilities make it suitable for a variety of applications:
Artists can leverage DALL·E 3 to generate unique artworks based on textual descriptions.
Marketers can produce tailored ad creatives by providing detailed prompts.
Content creators can utilize DALL·E 3 to generate visuals for blogs, videos, and other digital platforms.
With its integration with ChatGPT, users can brainstorm ideas and refine prompts for optimal image generation.
Quality Improved 
Compared to DALL·E 2, DALL·E 3 delivers significant improvements even when provided with the same prompt.
The model's ability to generate images that closely adhere to the text ensures higher accuracy and relevance, leading to better visual representations of user ideas.
You can check here some main difference :
Both represents the same prompt used "An expressive oil painting of a basketball player dunking, depicted as an explosion of a nebula."
On the left side DALL-E 2 and on the right DALL-E 3
Availability

DALL-E 3
DALL-E 3 is currently in research preview and will be available to ChatGPT Plus and Enterprise customers in October.
The model will also be accessible via the API and in OpenAI Labs later this fall. As with DALL·E 2, images created with DALL·E 3 are user property, and there's no need to seek OpenAI's permission for their usage.
Exciting News for OpenAI Enthusiasts
Bing has recently announced the integration of OpenAI's DALL·E 3 into its Chat platform.
This comes as part of Bing's initiative to introduce new AI-powered features and enhance user experience.
Over the next few weeks, users will have the unique opportunity to test out some of these groundbreaking features, including DALL·E 3, before their official release.
This is a fantastic chance for everyone to experience firsthand the advancements and capabilities of DALL·E 3.
So, if you're eager to explore the next generation of AI-powered image generation, head over to Bing Chat and give DALL·E 3 a try!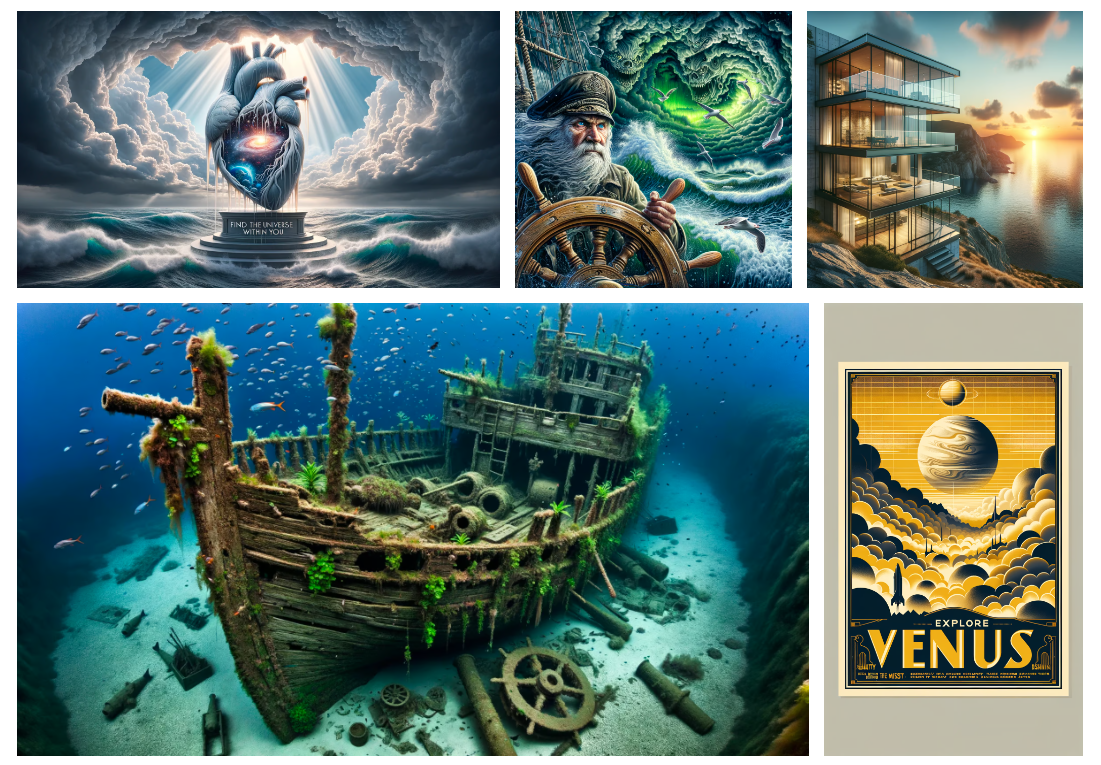 Conclusion
The release of DALLE 3 is a big development for AI-driven picture production.
Its sophisticated features and connection with ChatGPT make it a potent tool for a range of uses, from advertising to the creation of art.
The paradigm is made even more appealing by OpenAI's dedication to user-centered design and safety.
DALLE 3 is a testament to the promise of machine learning to revolutionize digital creation as AI develops further.