Bitcoin dropped 4.91% to $25,957 at 21:45 GMT on Thursday, losing $1,341 from its previous close.


Bitcoin, the world's biggest and best-known cryptocurrency, is down 18.4% from the year's high of $31,818 on July 13.
Ether, the coin linked to the ethereum blockchain network, dropped 3.57 % to $1,644.4, losing $60.9 from its previous close.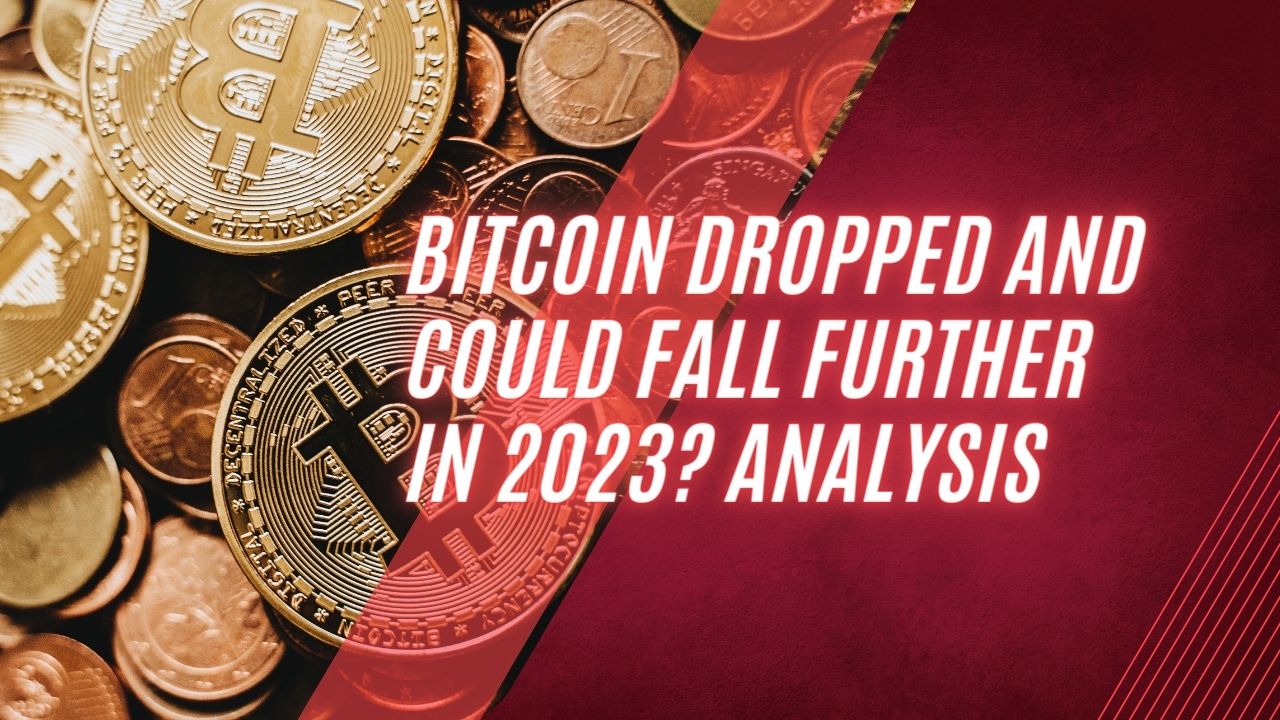 Experts are warning that cryptocurrency prices could fall further in the coming months.
There are a number of factors contributing to this, including:
The ongoing bear market in the stock market.

Rising interest rates, which make it more expensive to borrow money and invest in risky assets like cryptocurrencies.

Increased regulatory scrutiny of cryptocurrencies.

The collapse of several high-profile cryptocurrency projects, such as TerraUSD and Luna.
It is important to remember that cryptocurrencies are a very volatile asset class and their prices can fluctuate wildly.
It is possible that the prices of cryptocurrencies could recover in the future, but it is also possible that they could fall even further.
If you are considering investing in cryptocurrencies, it is important to do your own research and understand the risks involved. You should only invest money that you can afford to lose.
Here are some additional things to keep in mind:
Cryptocurrencies are not regulated by any central authority, which means that there is no guarantee of their safety or liquidity.

Cryptocurrencies are a relatively new asset class and there is still a lot of uncertainty about their long-term value.

Cryptocurrencies are often used for illegal activities, such as money laundering and drug trafficking.
If you are considering investing in cryptocurrencies, it is important to weigh the risks and potential rewards carefully.
Bitcoin Price Prediction: Can Bitcoin Reach $1,000,000 by 2025?
2022 has been a difficult year for all cryptocurrencies, including Bitcoin. In reality, Bitcoin, the world's largest cryptocurrency, has lost approximately 65% of its market value in 2022.
A succession of tragic occurrences, such as the Terra Luna crisis, the collapse of the major crypto exchange FTX, and the approaching macroeconomic difficulties, caught crypto enthusiasts off surprise.
But there are still unanswered issues on everyone's mind: what will happen next? Will Bitcoin ever recover in 2023? Or will it crash again, like it did in 2022?
Here is a thorough study that will assist you in learning about all the potential Bitcoin price scenarios for 2023.
Will Bitcoin Regain Its Growth in 2023?
After passing the $31,000 psychological barrier, Bitcoin has once again started to exhibit a negative trend and is currently trading below that level.
According to the most recent data gathered by CoinMarketCap, the largest cryptocurrency in the world, Bitcoin, which was on the road to recovery, had almost added up to the monthly gain of over 15%.
However, it is currently trading with a weekly loss of more than 2% at $29,230.
Inflation is still a huge problem in emerging economies like the U.S. and the UK, and as was predicted, the U.S. Federal Reserve raised interest rates by 25 basis points to address the problem.
This has put a modest downward pressure on Bitcoin. According to technical analysts, the main barrier is now located close to the levels of $29,800, with the next big resistance level being around $30,400.
The market value of all cryptocurrencies worldwide has decreased by almost.060% during the past 24 hours, according to CoinMarketCap, to $1.18 trillion.
It's not the first time that Bitcoin has appeared to be under pressure; prior to the most recent rally, the cryptocurrency had experienced a significant decline and dropped below $26,000, where it was trading at a three-month low, when the U.S. Securities and Exchange Commission (SEC) sued one of the top cryptocurrency exchanges, Binance, and its founder and CEO, Changpeng Zhao (CZ).
As one of the biggest cryptocurrency exchanges, Binance, ran into issues with the U.S. SEC over the improper management of customer cash and violations of securities law, the price of bitcoin was on a downward trend.
The U.S. SEC accused Binance of engaging in a sophisticated plan to circumvent US federal securities rules by setting up distinct corporations known as Binance.com and Binance.US, according to its lawsuit.
A company owned by its creator CZ is also accused of taking part in manipulating the trading volume of cryptocurrencies listed on its Binance U.S. platform.
Bitcoin may rebound from here if it maintains its resistance level of $30,000, according to crypto experts, but if it breaks that level, it may possibly go as low as $28,000.
The market value of all cryptocurrencies is now hovering at $1.18 trillion.
The 24-hour volume of all stable coins is presently $23.98 billion, or 92.49% of the entire volume of the cryptocurrency market, according to CoinMarketCap.
At the time of writing, Bitcoin's dominance is 48.17%, down 0.14% from the previous day.
For the first time since June 10, 2022, Bitcoin, the most valuable cryptocurrency by market value, touched the major resistance level of $30,000 in April 2023.
After that, it began to decline until it reached levels of $26,000. According to experts, Bitcoin needs maintain levels of $31,000 or higher in order to reach $60,000 by the end of this year.
However, the road to recovery is long, as Bitcoin is still down almost 50%, from its all-time high. which crossed $69,000, in November 2021.
At the start of the year 2023, the world's largest cryptocurrency, Bitcoin, plunged under the levels of $20,000.
But due to factors such as deepening banking crisis in the U.S., weakening of the dollar index and cooling inflation have been able to bring back Bitcoin and other digital currencies to lead the path of resistance.
So, it will not be wrong to say that the recent financial crisis in the U.S. has enhanced the appetite for the cryptocurrencies, which are referred to as an alternative to the conventional banking system.
While the future of Bitcoin remains unknown, retail investors need to be very watchful and cautious about each and every move of Bitcoin, as it has been quite a tumultuous year for Bitcoin.
Bitcoiners should not forget that the currency is still trading almost 50% low from its all-time high.
The reasons for such volatility has been the macroeconomic conditions of the major markets such as the U.S. and the UK. 
Moreover, India's stance on cryptocurrencies continues to be tough with the government bringing all crypto-related transactions under the ambit of the Money Laundering Act.
In a specific gazette notification, the Union Finance Ministry of India stated that all the transactions related to virtual currencies or digital assets would fall under the purview of Prevention of Money Laundering Act (PMLA). 
At the face of it, the new development may appear detrimental to the crypto community in India.
On ground, the move has been lauded by the industry-at-large as this is a step towards regulating this space, where in absence of regulators, the enforcement agencies will directly take recourse to any discrepancies.
One of the other reasons why experts are bullish on Bitcoin is that, next year, 2024, is a year for Bitcoin's halving event.
The Bitcoin halving event happens every four years in which Bitcoin rewards to its miners are cut in half, (miner's payout will be reduced to 3.125 BTC).
This event is generally viewed as positive for Bitcoin's price, as halving helps in contracting supply.
Historically, halving has been seen as a very good sign for bringing momentum in Bitcoin's price.
Bitcoin Halving History
Bitcoin Halving Event

Price on Halving Day

Price 150 days later

2012

$12.35

$127

2016

$650.53

$758.81

2020

$8821.42

$10,943

(Source: cointelegraph.com)
So, if we closely observe the data, past Bitcoin halving events have been able to establish long-term bullish drivers for Bitcoin's price.
The Bitcoin halving event directly relates to its deflationary tendency and squeezes its supply, which helps the BTC price to rise further.
As Bitcoin, being a decentralized cryptocurrency, cannot be printed by governments or any central banks, and thus the total supply of Bitcoin is limited. 
Moreover, large investors which are known as "Bitcoin Whales", have started accumulating BTC once again.
According to data from on-chain aggregator Santiment, the large Bitcoin whales are holding between 1,000-10,000 BTC in their wallets, indicating that investors have been filling up their wallets with a lot of BTC, which might show the recovery sign in the price of Bitcoin.
Can Bitcoin Reach $100,000 by 2023?
We all know that BTC has rallied more than 80% since the start of this year.
With such massive and unexpected gains, it has surely outpaced several other major assets and given tremendous returns to those who have bought BTC at dips.
The industry is really excited to witness the new peak of the world's largest cryptocurrency and hoping for more.
Marshall Beard, chief strategy officer at U.S. based cryptocurrency exchange Gemini, believes Bitcoin to break all-time highs this year.
He said, "$100,000 price figure is an "interesting number, if bitcoin gets to its previous record high of near $69,000".
If Bitcoin really touches this magical figure, then it has to show an upside of 270% to reach at the level of $1 lakh.
Paolo Ardoino, chief technology officer at Tether, also has quite an optimistic view on Bitcoin. He said Bitcoin could "retest" its all-time high near $69,000.
Nonetheless, 2023 seems to be a good year for Bitcoin advocates, who always consider it as a "safe-haven investment" or "digital gold" which can offer investors a good hedging opportunity or attractive return in times of mayhem. 
Bitcoin, which got a major boost on hopes that the U.S. financial and banking situation can reduce the chances of more aggressive interest rate hikes by the U.S. Federal Reserve.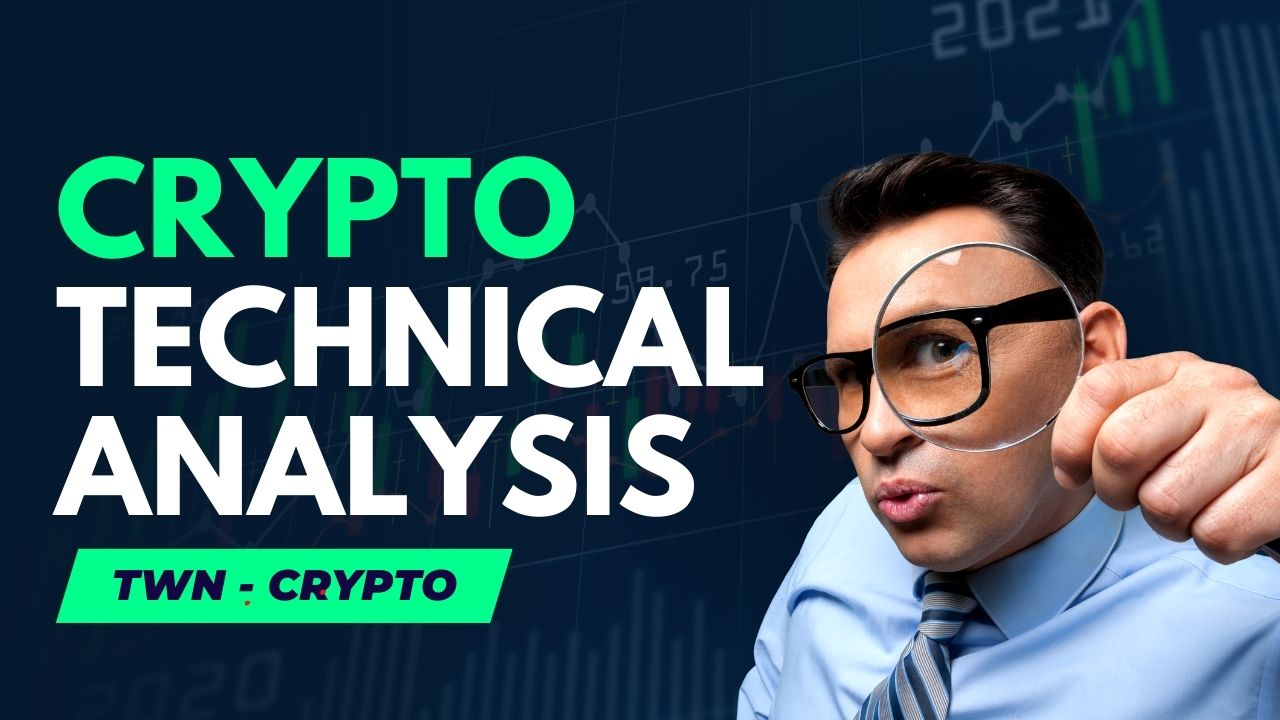 Can Bitcoin Reach $1,000,000 by 2025?
Bitcoin lovers always have too bright and at times impossible predictions for their favorite currency.
And, post this mini-bull run, there are several discussions running around that the world's largest digital coin, BTC, could even witness a level of $10 lakh by the year 2025.
This notable and hypothetical figure of $10 lakh has been echoed by a number of prominent personalities in the crypto space.
Recently, one of the leading British Multinational Banks, Standard Chartered, raised its prediction price for the Bictoin from $1,00,000 to $1,20,000 by the end of 2024 in one of its latest research reports citing more profitability to Bitcoin miners.
The MNC bank forecasted BTC to reach $50,000 by the end of this current year. 
The Chinese-Canadian Bitcoin entrepreneur and CEO of crypto firm, JAN3, Samson Mow, believes the cryptocurrency will reach $1 million in the next five years.
With more such wild guesses, Balaji Srinivasan, an investor and the former technology chief at Coinbase, took a bet that Bitcoin could reach $10 lakh or even more in mere 90 days.
Srinivasan made this strong statement on the belief that as the world goes in the stage of hyperinflation, the dollar value will get weak and thus people will start buying more and more Bitcoins.
"Hyperinflation"  means extreme rapid increase in the price of goods and services over a period of time. 
On the other hand, crypto experts believe Bitcoin might touch $10 lakh in upcoming years, but not so soon, and predicting this level in 2023 or in 90 days is just next to impossible.
Marshall Beard, chief strategy officer at U.S. based cryptocurrency exchange Gemini, stated "Bitcoin to be a million dollars in 90 days, some crazy things are happening in the world, which we don't want," he  said, however, that it might take 10 years to reach anywhere close to this extreme prediction.
Will Bitcoin Crash Again in 2023?
(The Bearish View)
There are another set of investors, corporates and large institutions who hold an opposite view (bearish) on Bitcoin and firmly believe that Bitcoin might fall in the near future.
They considered this rally as a major "bull trap" rather than a "bull run". Veteran global investor, Mark Mobius, the billionaire founder of Mobius Capital Partners, already predicted a huge fall in 2022 and said that Bitcoin could even fall till the $10,000 range.
Similarly, the same is predicted by another maverick investor, Matthew Sigel, head of digital assets research at VanEck, a global investment manager, sees Bitcoin to drop to $12,000 levels, citing higher energy prices. 
Moreover, global bank Standard Chartered's prediction on Bitcoin is super surprising. They predicted that Bitcoin could fall to $5,000 levels in 2023.
Experts believe that the rising interest rates and tighter monetary policy will not allow Bitcoin to rebound sharply in the near future.
As in this kind of uncertain market, investors will not prefer to invest or buy risky assets such as Bitcoin.
And, those who have been holding BTC, might sell their positions, creating undue pressure on the markets again.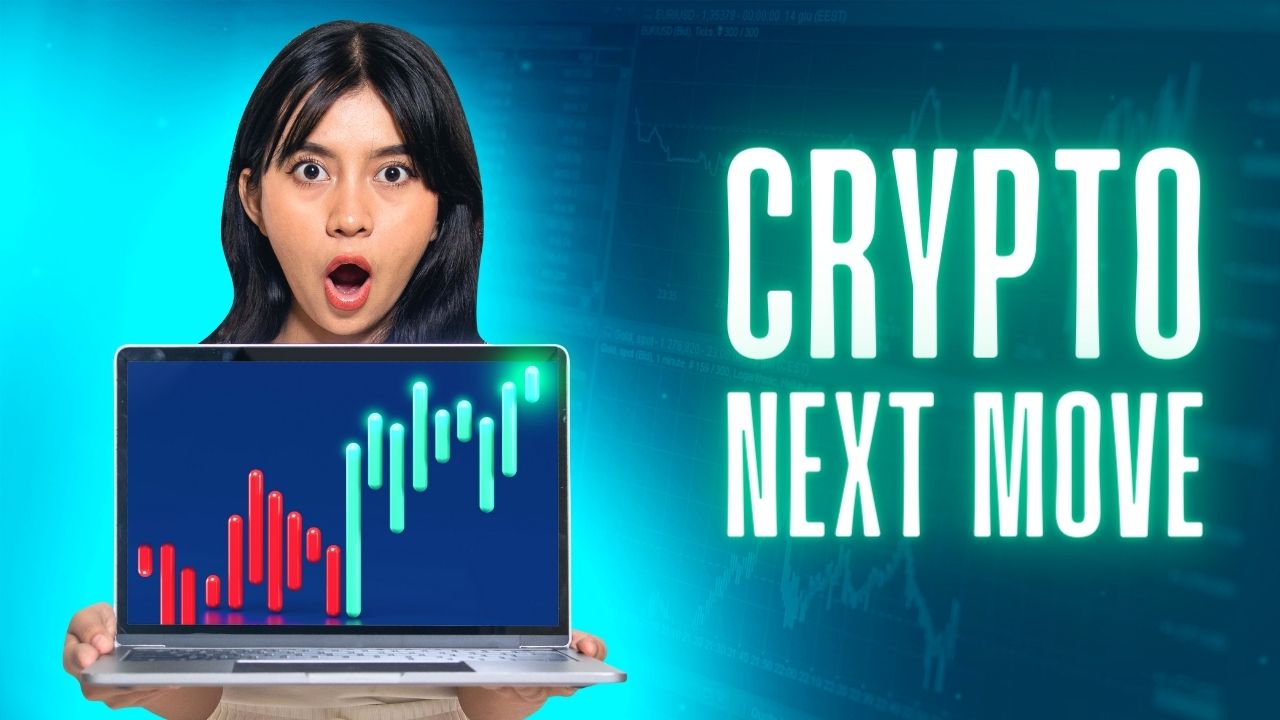 How Should Indian Investors Approach Bitcoin in 2023?
With such varied predictions on Bitcoin, what should be the approach of Indian crypto investors?
With such uncertainty around, maybe it is the best time to observe the Bitcoin moves carefully rather than taking any action which might lead to severe losses.
Even the Indian crypto industry experts believe that it is a wait-and-watch mode for crypto investors and any further action must be taken very carefully. 
Sathvik Vishwanath, the co-founder and CEO of Unocoin, believes, "Investor sentiment toward bitcoin remains mixed, reflecting caution in the face of rising interest rates and a strengthening US dollar.
He strongly feels that Bitcoin will remain a popular investment choice and its underlying technology continues to attract interest from various industries.
As with any market, the future direction of Bitcoin and other cryptocurrencies is difficult to predict.
However, the impact of rising interest rates and inflation concerns will remain significant factors to watch in the coming months. 
Avinash Shekhar, founder and CEO of TaxNodes,stated that crypto investors should make informed investment decisions.
Investors need to formulate an investment strategy according to their investment goals. Based on their investment goals and targeted returns, a pre-decided weight must be allocated to crypto as an asset class. 
He believes, to protect their capital base, investors should not invest huge chunks of their savings in crypto but instead, put in small amounts periodically. 
On the contrary, certain market experts have full faith in Bitcoin and expect it to rise again. Raj Karkara, chief operating officer of ZebPay, seems quite bullish on Bitcoin.
He said "the fundamentals of Bitcoin remain rock solid irrespective of the market conditions."  
"Bitcoin can rise again in 2023 provided there are no macroeconomic headwinds." says Karkara.
He also feels that crypto traders and investors should research extensively on the fundamentals and technicalities of an asset before taking a buy or sell decision.
Also, using a systematic investment plan (SIP) approach in Bitcoin can help investors hedge against market volatility.
In conclusion
Bitcoin has numerous points of view and predictions, some of which are optimistic and some of which are negative.
Only time will tell the direction Bitcoin will go next. Bitcoin, which is known for its tenacity, has a large capacity for comebacks.
Several senior analysts have projected that the Bitcoin bubble would collapse within the next decade. However, the poster boy of cryptocurrency remains popular among many and has helped investors make considerable profits over time.
Disclaimer – The information provided in this article is solely the author's opinion and not investment advice – it is provided for educational purposes only.
By using this, you agree that the information does not constitute any investment or financial instructions. Do conduct your own research and reach out to financial advisors before making any investment decisions.