Adobe is also launching into the world of generative artificial intelligence and in this regard has announced Firefly, a new family of creative templates focused on the generation of images and text effects.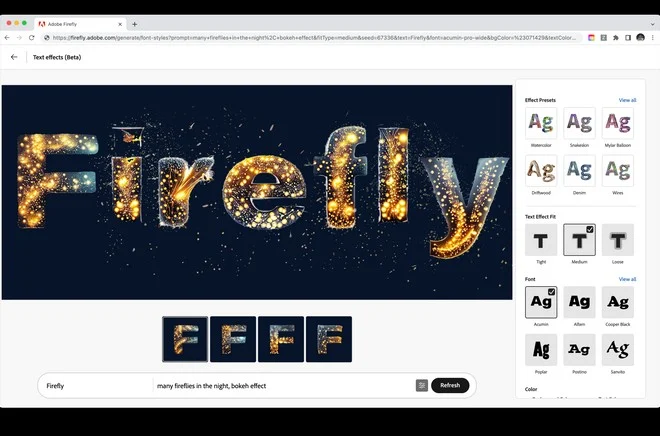 Firefly aims to improve accuracy and make the Creative Cloud, Document Cloud, Experience Cloud and Adobe Express workflows, where content is created and edited, more powerful and simpler . Firefly will be part of a series of new Adobe Sensei generative AI services across all of Adobe's cloud platforms.
The company reminds us that its experience in Artificial Intelligence is decennial, in fact, thanks to Adobe Sensei, millions of users routinely use hundreds of intelligent features in applications. Features like Photoshop Neutral Filters , After Effects Content-Aware Fill , Adobe Experience Platform Attribution AI , and Acrobat Liquid Mode allow users to create, edit, measure, optimize, and review billions of pieces of content in a powerful, accurate, simple way it's fast. These innovations are developed and implemented in line with Adobe's AI ethical principles of accountability, accountability, and transparency.
 But the generative artificial intelligence is the new frontier in this field and David Wadhwani, president Digital Media Business Adobe, commented on this opportunity
 

"Generative AI is the new evolution of AI-driven creativity and productivity, capable of transforming the conversation between creative and computer into something more natural, intuitive and powerful. With Firefly, Adobe will bring the 'creative ingredients' powered by generative AI directly into user workflows, increasing productivity and awareness for all creators, from high-end professionals to the foundation of the creator economy."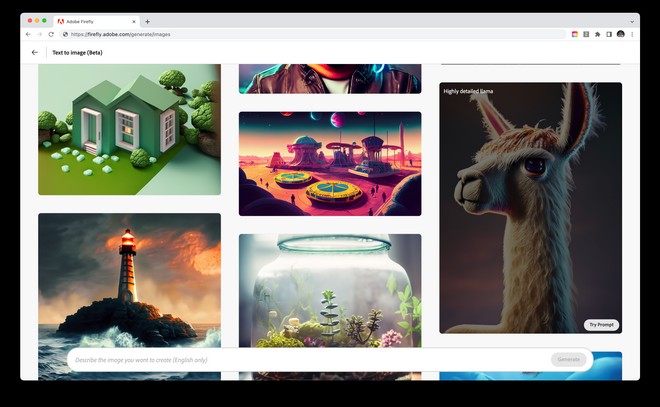 Adobe designed Firefly to give all creators new ways to keep up with their imagination. With Firefly, anyone who creates content, regardless of experience, will be able to use their words to generate content exactly as they intended, from images, audio, vector, video and 3D , to creative ingredients like brushes, gradients, of colors and video transformations faster and easier than ever.
Firefly allows you to produce endless variations of content and make repeated changes, quickly and easily. Adobe will also integrate Firefly directly into its tools and services, so users can effortlessly harness the power of generative AI within their existing workflows.
Firefly will consist of multiple models, tailored to offer users a wide range of skills and technical profiles for multiple use needs. Adobe's first model, trained on Adobe Stock images, openly licensed content, and expired copyright public domain content, focuses on images and text effects and is designed to generate safe content for commercial use.
 Adobe Stock's hundreds of millions of licensed professional images are some of the best on the market and prevent Firefly from generating content based on other people's or brands' IP. Future Firefly models will leverage a variety of resources, technologies and data from Adobe and other vendors. Continuing the implementation of other models,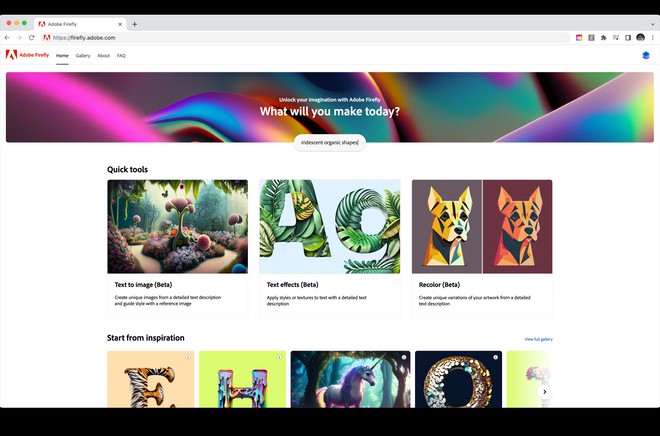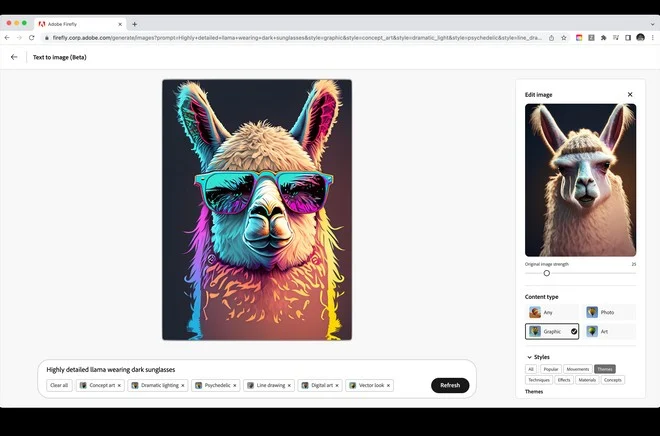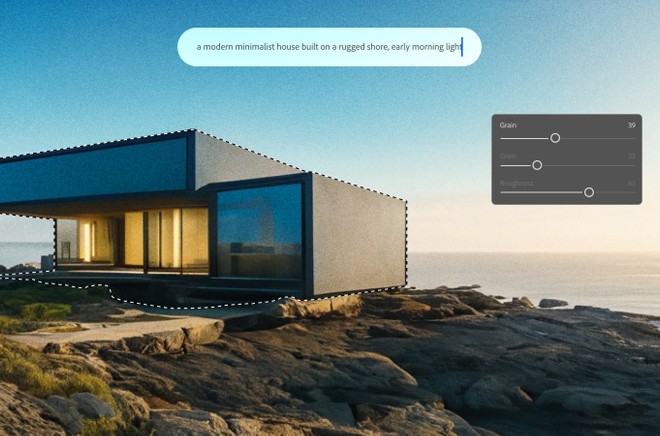 As with Adobe Stock and Behance, Adobe plans to develop generative AI in a way that allows creative professionals to monetize their talents.
Adobe is developing a compensation model for Adobe Stock contributors and will share more details once Firefly exits Beta. Adobe is also planning to make Firefly available via API on various platforms for customers to integrate into custom workflows and automations.
And as mentioned above , Adobe has launched the first beta of Firefly, but for now access is restricted to a certain number of users and we will have to wait for approval to be able to try the AI ​​service . The first applications to benefit from the Firefly integration will be Adobe Express, Adobe Experience Manager, Adobe Photoshop and Adobe Illustrator.
Adobe Firefly: AI will get even better by the end of 2023
 For now they are only available in beta, but apparently a first substantial update has already been anticipated which aims to further enhance the possibilities offered in the video and audio fields.
The improvements should arrive within the Firefly beta later this year. 
Firefly aims to improve accuracy and make Creative Cloud, Document Cloud, Experience Cloud and Adobe Express workflows more powerful and simple, where audio, video, illustration and 3D models are created and edited using text prompt in the same way as Dall-E and ChatGPT .
Firefly is part of a series of new Adobe Sensei generative AI services across all of Adobe's cloud platforms. The features of Firefly are already available in the Adobe ecosystem, including Premiere Pro, Illustrator, After Effects and Photoshop, but as mentioned above, for now they are the prerogative of users registered in the beta program with limited numbers.
The new features announced on Monday are designed to help professional editors spend less time on strenuous tasks by simply typing in the request. In the near future it will be possible to modify the color levels, insert placeholder images, add effects, and in general it will be possible to write the content of our idea verbatim and leave everything in the hands of the Firefly algorithm.
The generative artificial intelligence features will also extend to audio, with the possibility of inserting background music and sound effects by describing to the editor what he wants through text. The animated character features, which Adobe described at launch, are expected to arrive shortly, as well as an automated b-roll function that analyzes the content of a script to generate storyboards and suggest video clips.
We close with a curiosity that shows how powerful the solution being developed by Adobe is. 
The same tutorial guides , thanks to which it will be possible to learn to use its full potential, will also be generated by artificial intelligence and will guide new users through the process of learning the features in a completely personalized way.