Zilliqa coin is the native crypto coin of the Zilliqa blockchain. The Zilliqa blockchain focuses on sharding technology and uses an unusual consensus mechanism. Read on to learn more about this project.
Who Created Zilliqa?
Zilliqa was launched in June 2017 by co-founders Amrit Kumar and Xinshu Don, two researchers from the National University of Singapore. The network's mainnet went live in January 2019. 
The project held an Initial Coin Offering (ICO) of the ZIL token in 2017, at the time raising over $22 million in ETH. 
Zilliqa is supported by the founding Zilliqa Research company as well as a growth initiative company, ZILHive.

What is Zilliqa Coin (ZIL)?
Zilliqa is a software that seeks to incentivize a global, distributed network of computers to run a blockchain platform that aims to increase user scalability through sharding. 
In this way, Zilliza is one of a number of competing blockchain aiming to grow an ecosystem of decentralized applications (dapps) and cryptocurrencies, such as Ethereum, Tron and EOS.
To differentiate itself from others, Zilliqa uses a sharding process which splits its infrastructure into several interconnected blockchains to support more transactions. 
Zilliqa also launched Scilla, a native programming language that focuses on security and enables developers to write and launch customizable dapps intended to replicate real world services.
To achieve all of these features, the network's native cryptocurrency, ZIL, is used to execute programs, send transactions, and incentivize actors that support the network.
For more regular updates from the Zilliqa team, you can bookmark Zilliqa's Blog, which includes new releases, newsletter updates, and partnership announcements.
How Does Zilliqa Work?
Zilliqa uses sharding to maximize the number of transactions that can be confirmed per second. In addition, the blockchain uses an uncommon consensus mechanism. These concepts are explained in a bit more detail below.
Why ZIL is more important for Crypto blockchain Project?
A blockchain is a record of the balances and transaction history of a group of accounts. This record is shared by a large number of independent computers (called nodes) that must agree with each other on the exact details. Each time a new transaction is added, all of the nodes check whether it is fraudulent then add it to their copy of the record. 
It is possible to break this record into smaller, simpler parts that are easier (and therefore faster) to add to. Each smaller part of the main record is called a shard.
Groups of nodes are assigned to each shard, and they perform the same operations as before, adding and checking new transactions. At routine intervals, a separate group of nodes combines the records from each shard to unify the information before sharding it again. 
In this way, shards allow the balances and transaction data to be effectively accessible to the whole network, but without requiring every node on the network to have its own huge copy of the entire record. The nodes only handle the shard they've been assigned to.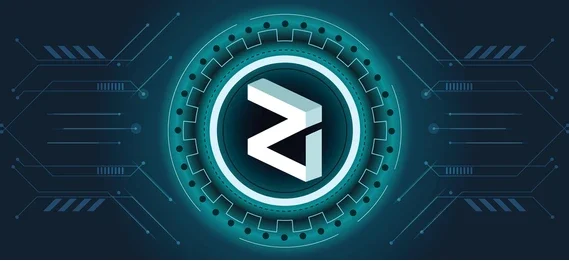 Zilliqa Consensus
A blockchain consensus mechanism allows independent nodes to share the same 'truth'. In other words, to all have the same values for the balances and transactions histories of the accounts on the blockchain. 
There are many different kinds of consensus, but they all work by making it either difficult or expensive for one node (or a small group of nodes) to trick the rest of the network into accepting fraudulent transactions. 
Consensus allows good behavior to be maintained by all participants without a central authority. 
Zilliqa uses an unusual consensus mechanism that combines proof-of-work (PoW) and Practical Byzantine Fault Tolerance (pBFT). 
PoW makes it difficult to trick other nodes because doing so would require a lot of computing power. The new record (block) gets added only if it was the first one proposed. The first node to successfully propose a new block gets paid a block reward in ZIL.
pBFT makes it difficult to trick other nodes because all the nodes must unanimously agree on the truthfulness of the new block before adding it. 
The only way to add fraudulent transactions would be to simultaneously control all the nodes. Every node involved in the unanimous decision gets a small share of the block reward.
The Zilliqa team claims that PoW and pBFT together create a secure mechanism that allows for mining with lower-cost computing. The pBFT component means having the fastest computer is not the only requirement for getting a reward.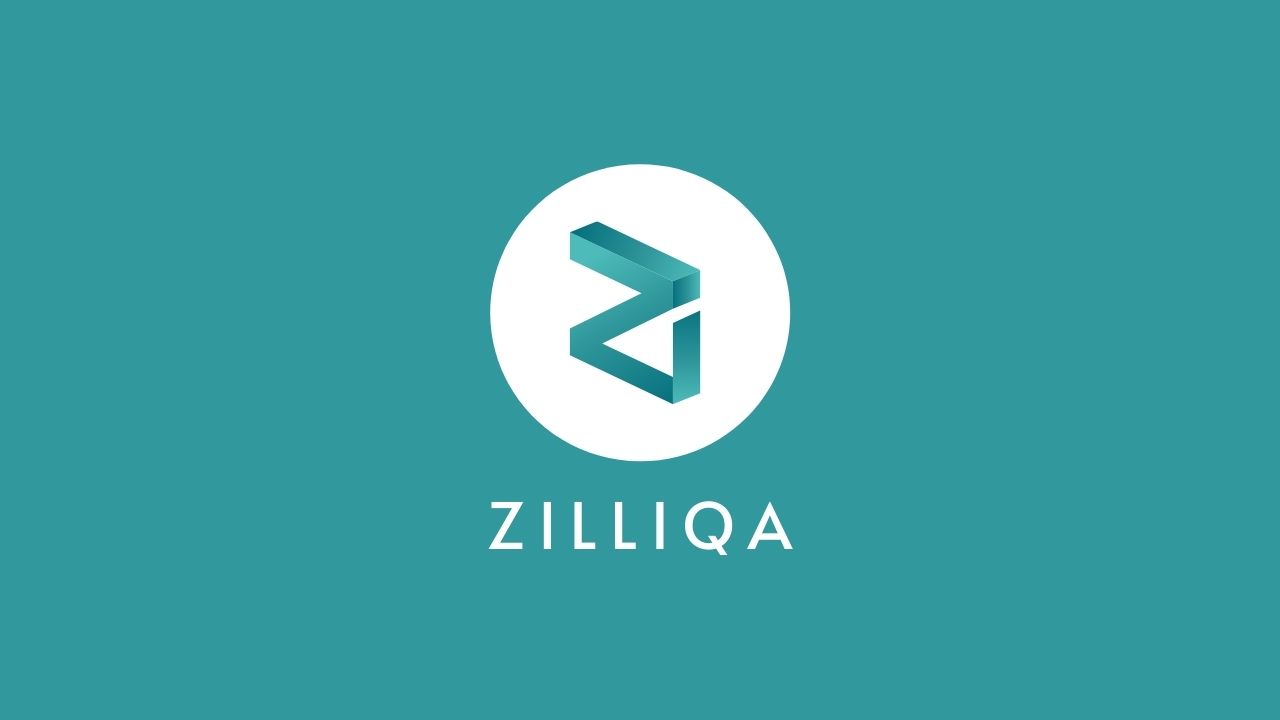 Primary Features of Zilliqa
Zilliqa is a smart contract blockchain. This means programmers can develop decentralized applications (dApps) that run on Zilliqa. 
The following is a list of Zilliqa features:
Low Cost – Sharding allows for a large number of transactions per second, so the cost of each transaction is low
Scalable – Sharding also means that as more people start to use the blockchain, its capacity can be increased by just increasing the sharding
Cost-effective mining – The unanimous agreement required by pBFT means that even lower-powered hardware can get a portion of the block reward. This makes mining ZIL more cost-effective because a node can get some reward, even if it never proposes a block first.
How to Use Zilliqa Coins
Zilliqa coins are used to pay for transactions on the Zilliqa blockchain. Just like every other cryptocurrency, you will need a Zilliqa-compatible crypto wallet to use Zilliqa coins. 
There are more than a dozen different software and hardware wallets you can use to store, transfer and even stake your ZIL. 
The list below is just a few of the ZIL compatible wallets you can choose from:
Ledger (hardware)
Trust Wallet
Atomic Wallet
ZilPay.
Hardware wallets are generally more secure than paper or software wallets, but also more expensive. If you can afford it, a reputable hardware wallet is a very good investment in the safety of your crypto assets. 
Many crypto wallets are compatible with multiple blockchains. This compatibility means you can store many different coins, tokens, and other assets without juggling many different wallets. 
When you are paying for transactions on the Zilliqa blockchain using ZIL, the process is automatic. 
You must start with a non-zero amount of ZIL in the account that you are sending the transaction from. 
Before you confirm the transaction, your wallet app will inform you what amount of ZIL the transaction will cost, and the equivalent value in USD.
When you confirm the transaction, it will take a short while for it to be added to the blockchain
Pros and Cons of Zilliqa Coin
There are some advantages and disadvantages to using and owning ZIL, or Zilliqa coin. These are summarized below.
Pros
Low cost – In December 2021, 1 ZIL costs less than 0.10 USD, meaning there is a possibility for profit in the future if Zilliqa gains a large number of users and the demand for Zilliqa coins increases.
Stake-able – ZIL can be staked (using a Zilliqa-compatible crypto wallet) to allow you to earn extra ZIL while you hold the coin.
Wallet support – There are more than a dozen Zilliqa-compatible crypto wallets, including major names such as Ledger and Trust Wallet.
Cons
Newness: Zilliqa is a much newer project than, for example, Ethereum. This means that widespread uptake might be very slow if it ever happens. If you want to invest in ZIL in hopes that its price will increase as more people use it, this may be risky.
Availability: Although it is available on international exchanges like Binance, and liquid.com, ZIL is not yet listed on any major U.S.-based cryptocurrency exchanges
Live chart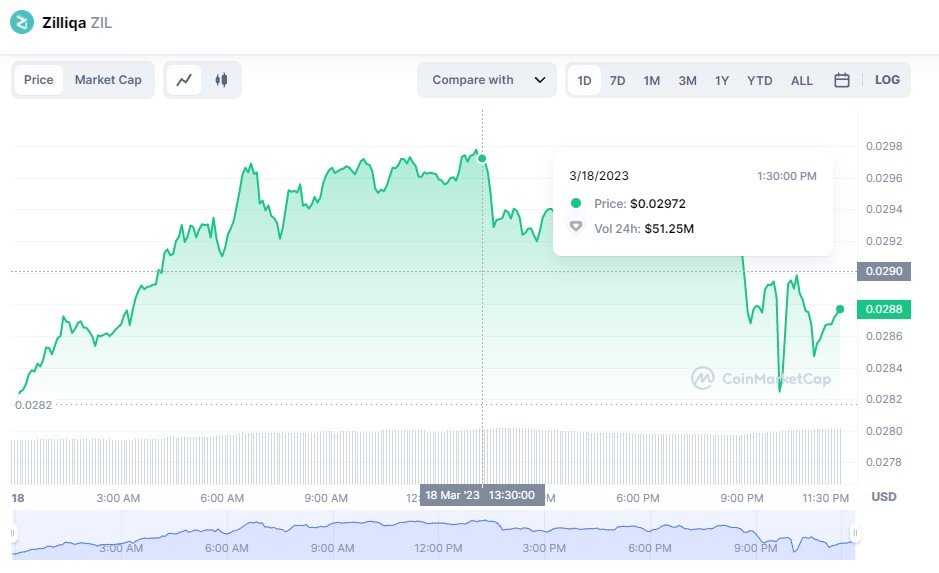 Analysis of ZIL's Historical Price Movement
The price-voyage has been wrought with surprises coupled with twists and turns. The current price of Zilliqa (ZIL) is at $0.016, and it trades with moderate momentum.
The market capitalization of Zilliqa is $256,044,111.33 with 15,867,699,447 ZIL being current circulating supply. Zilliqa price today is depreciated by around 78% to the price with which it has entered the year 2022.
Zilliqa Price Prediction 2023
The price of Zilliqa is predicted to trade around $0.0195 in the year 2023. The expected high of ZIL price is $0.02, while the low is $0.014. The Zilliqa price forecast part for the end of the year target is around the average price of $0.016.
Zilliqa Coin Price Prediction 2024
For the year 2024, the predicted average price of ZIL might trade around $0.025. The expected high of ZIL price is $0.029, while the low is around $0.024. For long-term investors, Zilliqa will be a decent good investment avenue. Investors can earn more than 100% return in the next 2-3 years if they follow the popular way, buy on dips.
Zilliqa Price Prediction 2025
In the world of cryptocurrencies, there could be forecasts of miracles, there could be magic in the short term too. By 2025, Zilliqa price might reflect a tremendous growth and touch the $0.05 mark. Hence, we can expect that it might cross the $0.057 mark by the end of 2025. Expert investors of cryptocurrencies always plan for a longer period.
ZIL Coin Price Prediction 2026
The average price of Zilliqa is predicted to trade around $0.06 in 2026. Hence, we can expect that it might cross the $0.065 mark by the end of 2026. While the low might be around its crucial level of $0.052. And hence, as per the Zilliqa forecast, short-term investors or traders can purchase Zilliqa on dips. In this way, they can earn considerable profits from their investment.
ZIL Price Prediction 2027
The Zilliqa price is predicted to trade above $0.07 in the year 2027. The expected high of Zilliqa price is $0.078 while the low is $0.063. The Zilliqa (ZIL) price prediction for the end of the year is around $0.076.
Zilliqa Price Prediction 2028
The price of Zilliqa is expected to cross the level of $0.079 as per the ZIL price prediction. By the end of the year, Zilliqa is expected to reach a minimum price of $0.076. In addition, the maximum price level of ZIL coin might be around $0.082.
Zilliqa Crypto Price Prediction 2029
According to the ZIL crypto price prediction, the coin price is expected to cross the level of $0.088. By the end of the year, Zilliqa is expected to reach a minimum price of $0.085. In addition, the maximum price level of ZIL coin might be around $0.09.
Zilliqa Price Prediction 2030
As per the zil price prediction 2030, the Zilliqa price is predicted to cross $0.1. By the end of the year, the ZIL price is expected to reach a minimum level of $0.098. In addition, the ZIL price might reach to the maximum level of $0.15.
Conclusion
Zilliqa network is a blockchain network that originated in Singapore and was founded by Prateek Saxena, Amrit Kumar, Max Kantelia; it adopted the Ethereum blockchain before beginning its own and is home to many decentralized applications.
As a naïve entrant in the investment market around 2018, very few people were familiar with ZIL currency and were a little apprehensive about trading in ZIL crypto.
A major advantage of the Zilliqa coin is that you can transact rates as the blockchain network expands contributing to a phenomenal increase in the number of miners.
Zilliqa is the first of its kind of public blockchain built with sharding technology. It runs a programming language called Scilla and implements practical Byzantine Fault Tolerance.
It can solve the existing problem of scalability using its sharding method as active scaling solution. Zilliqa can meet enterprise needs as it can manage a large volume of transactions.
Disclaimer – The information provided in this article is solely the author's opinion and not investment advice – it is provided for educational purposes only. By using this, you agree that the information does not constitute any investment or financial instructions. Do conduct your own research and reach out to financial advisors before making any investment decisions.