WhatsApp now supports screen sharing on Android, iOS and Windows.
The new capability is already being phased in and should be available to all Messenger users by the end of this week.
"Mark Zuckerberg, CEO of Meta Platforms, revealed the news in a Facebook post."
"We are adding the ability to share your screen during a WhatsApp video call"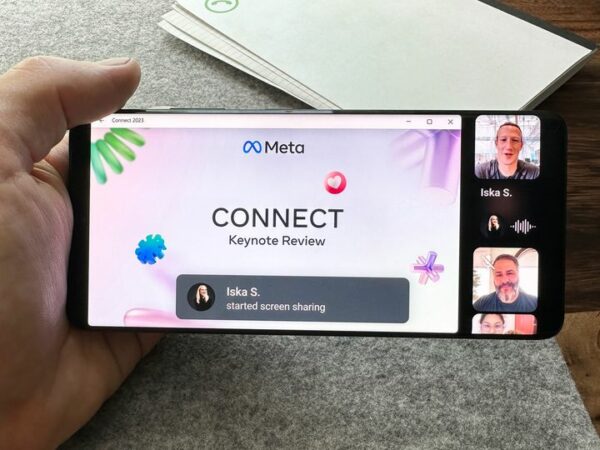 The sharing was revealed in the month of May, when the beta tests of the tool were started. 
With the update, Meta's messaging app reduces the distance to popular videoconferencing platforms, such as Google Meet, Skype and Zoom, for example.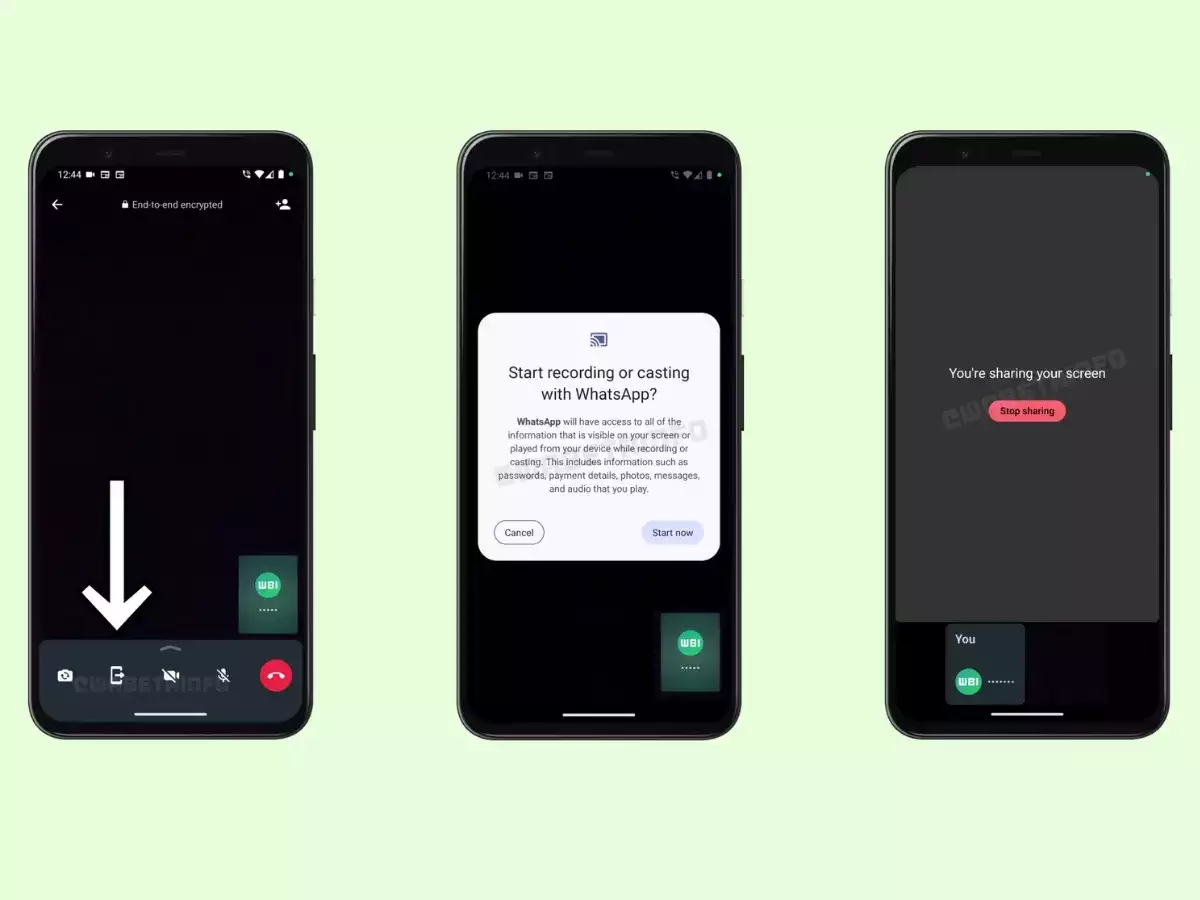 To share your screen on WhatsApp is very simple, just follow the instructions below:
First, you need to start a video call;

The second step is to click on the "Share" button at the bottom of the screen;

Afterwards, the user will be able to choose whether he wants to share some specific content or the entire screen;

Finally, all call participants will be notified of the sharing and will be able to view the content in real time.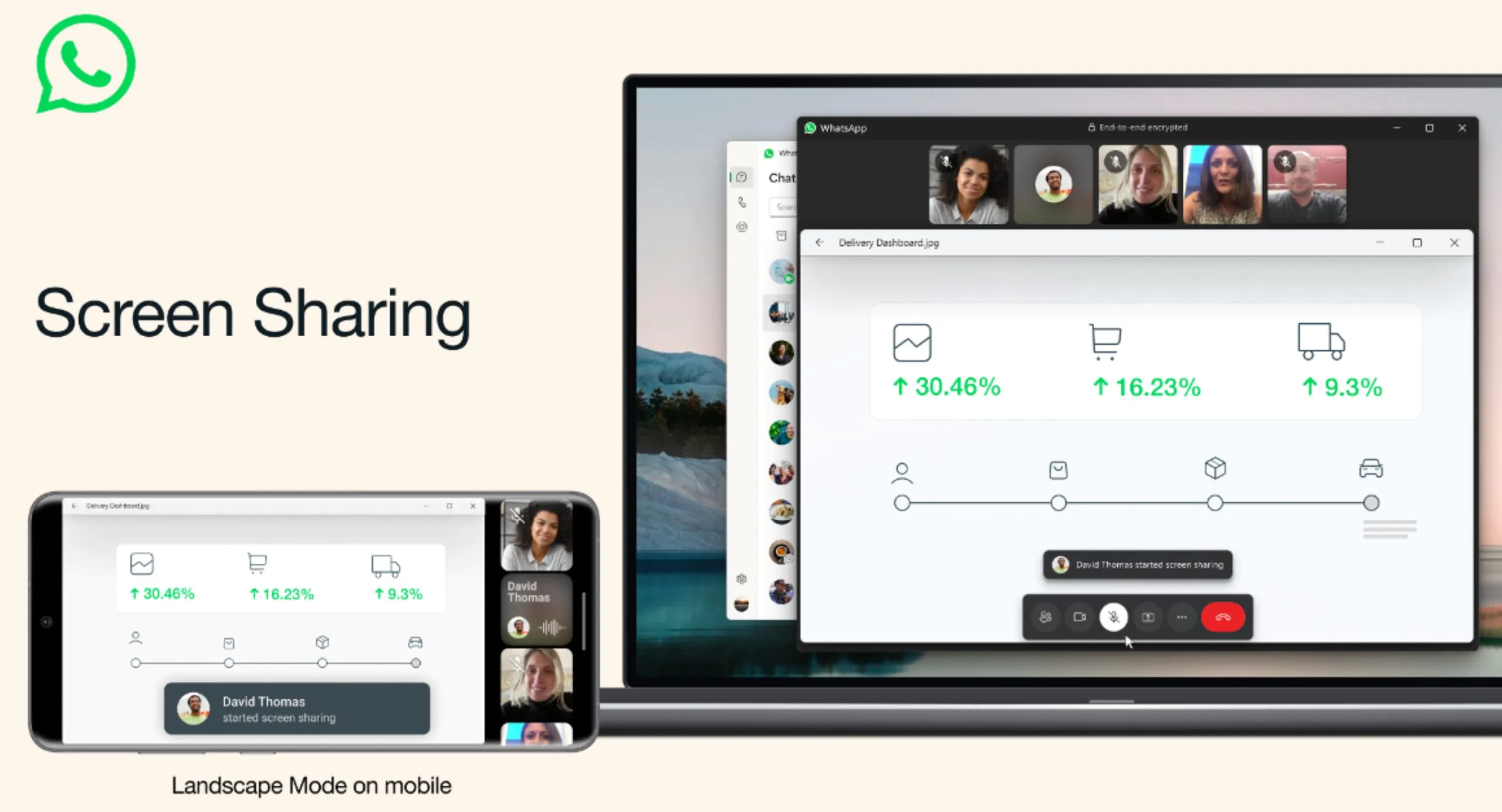 Recently, Messenger began allowing group members to submit group proposals to community managers, who can accept or decline the idea.
The app has gained the option to respond with short videos.
This function works in the same way as audio, in that users simply hold down the camera icon to begin recording a video clip to use in a chat.
It is to be noted that videos which are previously saved in the gallery will not be allowed. It is a method of ensuring the legality of platform interactions.
When to use screen sharing
Anyone who has attended a meeting on Zoom or Microsoft Teams has probably come across the option, which is used extensively for exchanging papers and presentations between colleagues.
However, screen sharing offers benefits outside the office as well. You can use it to help hapless relatives with a technical issue on their phone or laptop.
It can also be useful if you need a second opinion on new clothes you've seen online. It's also a great way to share gaming with friends who don't have a Discord account.
In addition, the platform has created its first official software for Android smartwatches, which allows you to respond to messages and answer calls without taking out your phone.
To help you keep track of all the main features of WhatsApp, we've created this useful introduction to the popular messaging program.
screen sharing tips on whatsapp Remember that screen sharing only works when your video is on; Otherwise, the option will be grayed out.
This function is also disabled for audio calls.
To avoid humiliation, close any tabs or browser windows you don't want others to see before sharing your entire screen.
If you want to share some applications or windows, don't minimize them as this will prevent others from seeing them.
The new WhatsApp voice conversations feature appears to be nearing completion.
WhatsApp began as a text-only messaging network, adding voice and video calling relatively later in its development.
WhatsApp has recently taken the Telegram route, adding features such as communities that enable massive group messaging chats.
The platform is now attempting to add voice chat capability to the mix.
The feature was previously seen in development, but now specifics about how it works are becoming clearer, indicating that it is very near to an official release.
According to WABetaInfo, WhatsApp audio conversations are available to groups of 32 or more individuals, however only 32 people can be in a voice chat at the same time.
This is a pity, given that the platform also limits group voice conversations to 32 members.
However, we feel that this is about to change. Voice conversations may be started by anybody using the newest beta, and any member of an eligible group can join them.
When a voice chat is active, the group symbol in your chat list changes, and you should see a banner with a waveform icon and a conspicuous Connect button, allowing you to join the conversation in real time.
When voice conversations become available and WhatsApp is not in use, you will receive a discreet push notice.
According to WABetaInfo, once started, audio conversations, like all other kinds of contact supported by WhatsApp, are end-to-end encrypted.
The screenshots also show that you may leave a voice conversation whenever you like. If a voice chat is unanswered for 60 minutes, WhatsApp will terminate it.
However, if the necessity arises, group members may always form another one.
Voice chats offer several advantages over traditional group calls since you won't have to manually add members, and unlike calls, you may utilize it as a form of live broadcast.
It is also ideal for spontaneous conversations and talks on certain themes. The beta is being extensively distributed, and some stable channel users may be able to try it as well.