These are the top US banks by proportion of uninsured deposits — and here's why you shouldn't panic if you see your bank on the list
The U.S. Top Banks by Uninsured Deposits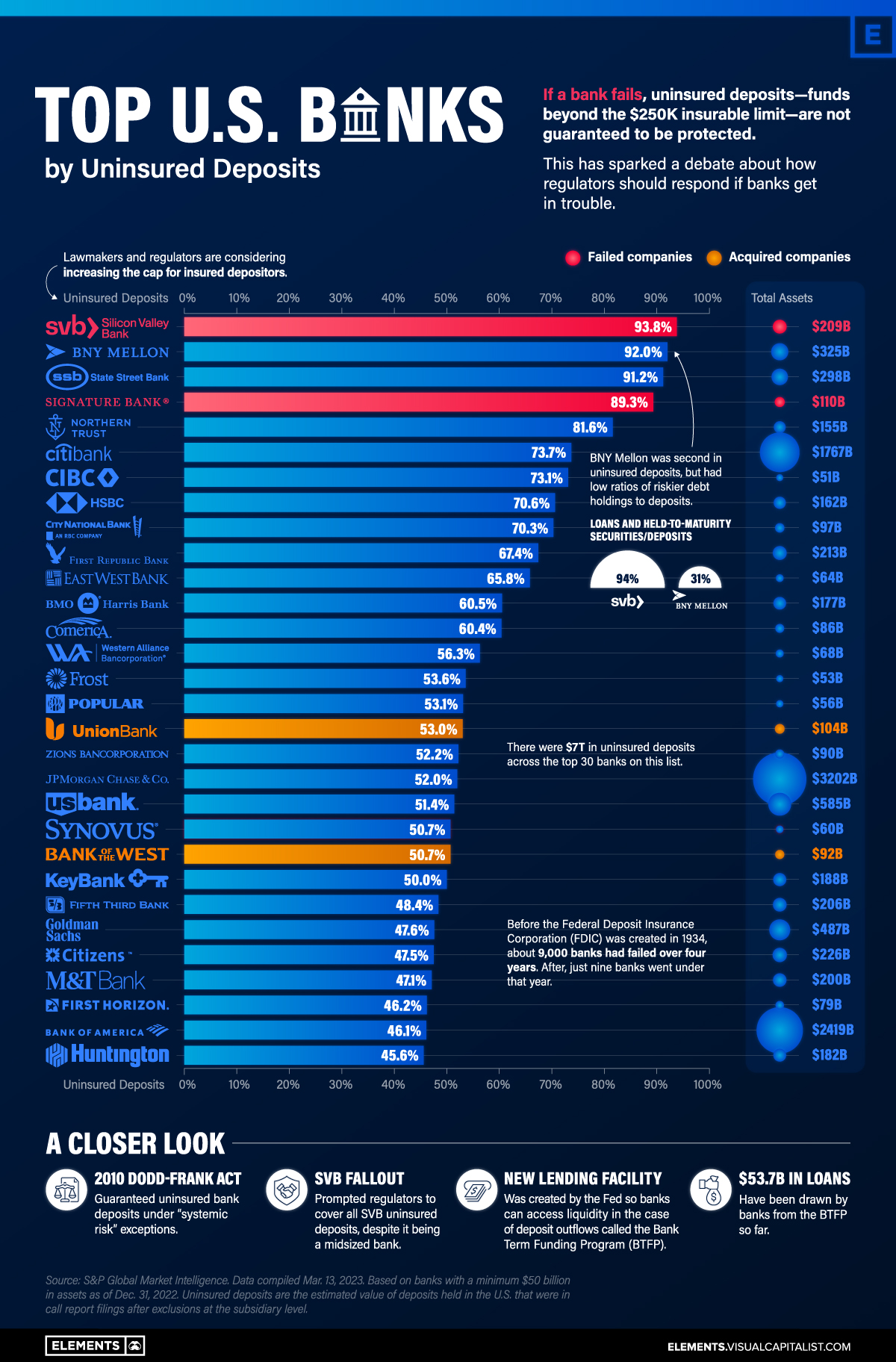 Today, there is at least $7 trillion in uninsured bank deposits in America.
This dollar value is roughly three times that of Apple's market capitalization, or about equal to 30% of U.S. GDP. Uninsured deposits are ones that exceed the $250,000 limit insured by the Federal Deposit Insurance Corporation (FDIC), which was actually increased from $100,000 after the Global Financial Crisis. They account for roughly 40% of all bank deposits.
In the wake of the Silicon Valley Bank (SVB) fallout, we look at the 30 U.S. banks with the highest percentage of uninsured deposits, using data from S&P Global.
Which Banks Have the Most Uninsured Deposits?
Over the last month, SVB and Signature Bank went under at lightning speed.
Below, we show how their level of uninsured deposits compare to other banks. The dataset includes U.S. banks with at least $50 billion in assets at the end of 2022.
Stay tuned to get more Updates