Amazon-owned autonomous mobility company Zoox has unveiled its fully functional, electric, autonomous vehicle that is designed for dense, urban environments.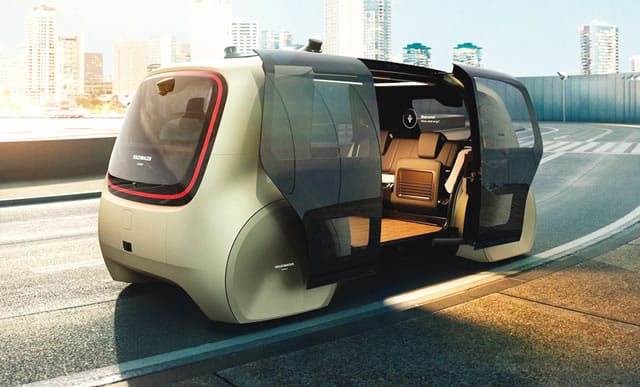 Zoox claims it is the first in the industry to showcase a driving, purpose-built robotaxi capable of operating up to 75 miles per hour.
Since its inception in 2014, Zoox has combined artificial intelligence, robotics, vehicle design, and sustainable energy to bring its vision of reinventing personal transportation to life, arguing that this will make the future "safer, cleaner, and more enjoyable for everyone".
Designed and manufactured in the US, Zoox is the only vehicle to offer bidirectional driving capabilities and four-wheel steering, which enables maneuvering through compact spaces and changing directions without the need to reverse.
At 3.63 metres long, the vehicle has one of the smallest footprints in the automotive industry. The vehicle features a four-seat, face-to-face symmetrical seating configuration that eliminates the steering wheel and bench seating seen in conventional car designs.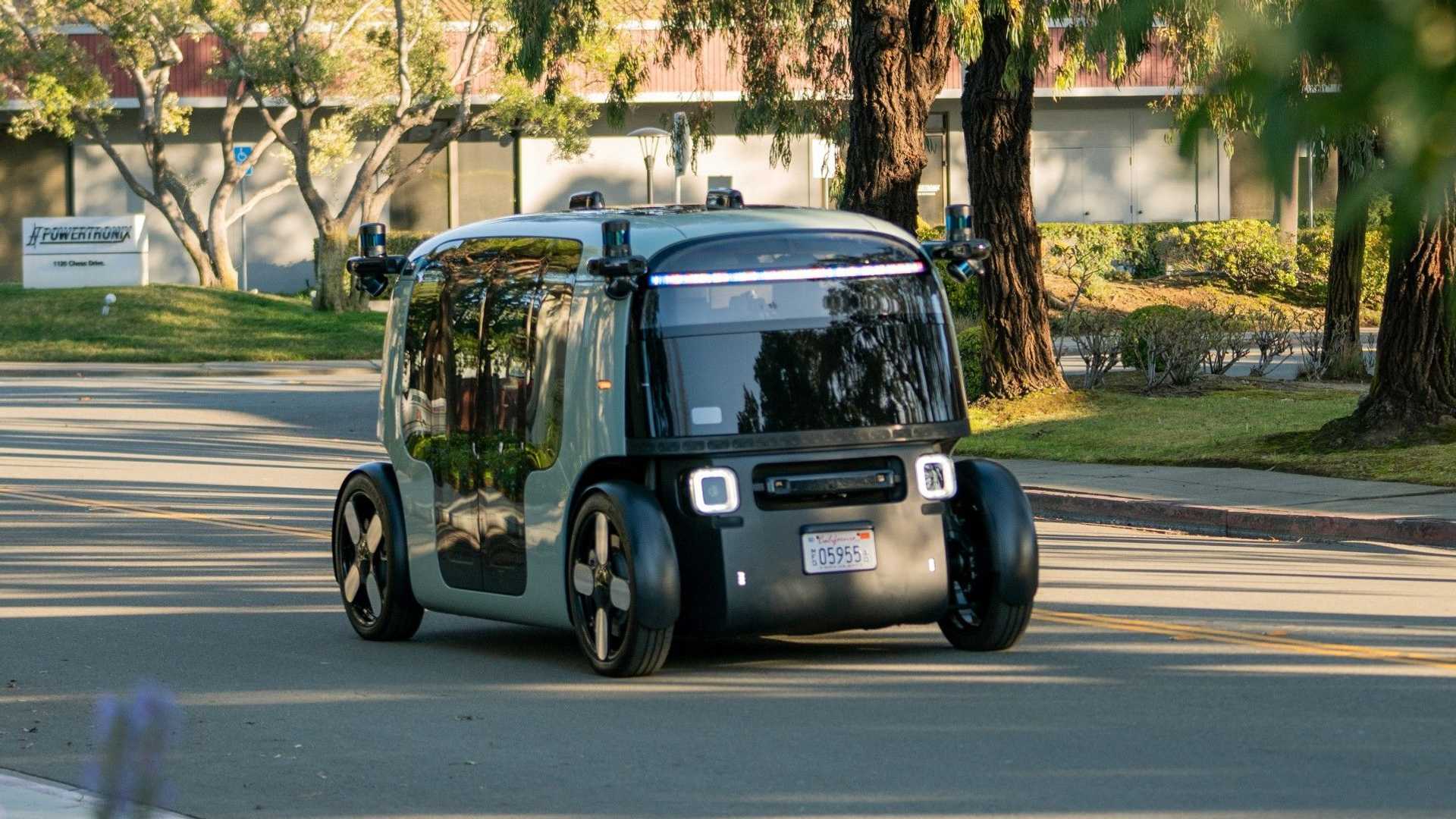 The vehicle also features a 133 kWh battery, one of the largest available in electric vehicles today, allowing it to operate for up to 16 continuous hours on a single charge.
Aicha Evans, Zoox CEO, says: "Revealing our functioning and driving vehicle is an exciting milestone in our company's history and marks an important step on our journey towards deploying an autonomous ride-hailing service.
"We are transforming the rider experience to provide superior mobility-as-a-service for cities. And as we see the alarming statistics around carbon emissions and traffic accidents, it's more important than ever that we build a sustainable, safe solution that allows riders to get from point A to point B."
The vehicle design has more than 100 safety innovations not featured in conventional cars, including a novel airbag system for bidirectional vehicles and carriage seating that envelops passengers, which is equal to five-star crash safety protections for all four seats.
The vehicles utilize a unique sensor architecture of cameras, radar, and LIDAR to obtain an unrivaled 270-degree field of view on all four corners of the vehicle, eliminating typical blind spots and allowing the vehicle to consistently track objects next to and behind it, including pedestrians, bicyclists, and other road users.
Jesse Levinson, Zoox CTO and co-founder, says: "Safety is the foundation of everything we do. Building a vehicle from the ground-up has given us the opportunity to reimagine passenger safety, shifting from reactive to proactive measures.
"These include new safety features such as our airbag design, redundant hardware throughout the vehicle, a unique sensor architecture, and a custom AI stack that detects and mitigates potential risks.
"Our vehicle has passed key FMVSS crash tests, and we are continuing to look for new, innovative ways to protect our riders and others on the road."
Zoox was founded in 2014 with a vision of purpose-built, zero-emissions vehicles designed for autonomous ride-hailing, along with an end-to-end autonomy software stack.
The company was acquired by Amazon in 2020, and operates as an independent subsidiary. Zoox is currently testing in Las Vegas, San Francisco, and Foster City.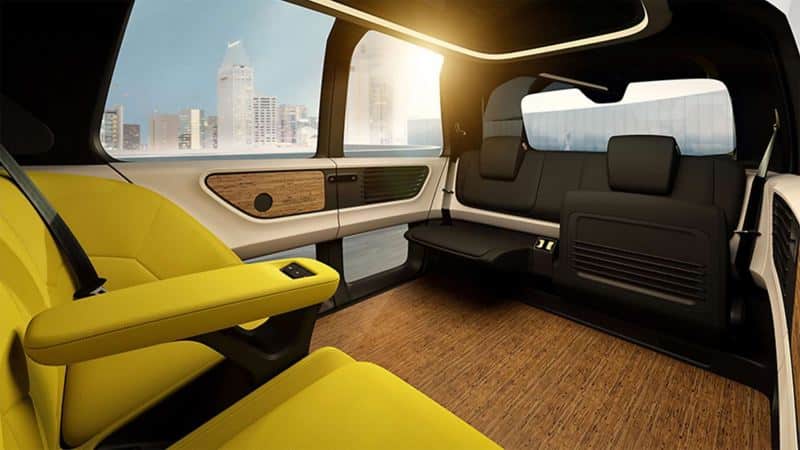 ZF providing safety technology for Zoox autonomous shuttle
The company says it is providing "advanced occupant protection systems" and "high-quality chassis components" for the vehicle.
ZF says future mobility will encompass ride-hailing solutions and robo-taxis to move people comfortably and safely through the megacities of the globe.
A pioneer in the robo-taxi business is the independent Amazon subsidiary Zoox that develops personal transportation solutions.
ZF is a partner of the Zoox ecosystem and aims to contribute to the success of this autonomously and electrically driving robo-taxi by providing occupant safety systems and chassis modules for the new Zoox robo-taxi.
The autonomous vehicle is designed for safe transportation of up to four passengers. Nevertheless, there might be situations in which the safety components cannot avoid an accident.
In this case, innovative ZF technologies can help with mitigating crash consequences for the occupants. These solutions include airbags mounted in the roof and in the seats.
The challenge is the innovative camp-fire seating position which means that two passengers will be forward-looking and two passengers backward-looking.
The usual occupant safety systems are optimized for forward-looking occupants. The safety concept for this robo-taxi has been specifically developed for these new seating positions.
The chassis is another key module, as it is the basis for a comfortable ride. It is critical to providing a positive rider experience. The precise integration of high-quality chassis components ensures that this happens, says ZF.

Zoox says its robotaxi is 'first in the world to operate on public roads'
Zoox conducted the first run of its employee shuttle service in Foster City, California, marking "the first time in history" a purpose-built autonomous robotaxi without traditional driving controls carried passengers on open public roads.
To reach this milestone, Zoox completed rigorous testing on private roads and received approval from the California Department of Motor Vehicles (DMV) to operate its robotaxi on the state's public roads.
To date, Zoox is the only purpose-built robotaxi permitted on California public roads that is self-certified to the Federal Motor Vehicle Safety Standards (FMVSS).
Zoox's ground-up design, which does not include traditional driving controls such as a steering wheel or pedals, incorporated FMVSS performance requirements directly into its vehicle and added more than 100 safety innovations not available in today's passenger cars.
Aicha Evans, CEO at Zoox, says: "Becoming the first company to operate a purpose-built robotaxi with passengers on open public roads in California is a significant milestone in not only Zoox's journey, but for the autonomous vehicle industry at large.
"Today, with the announcement of the maiden run of our autonomous employee shuttle, we are adding to the progress this industry has seen over the last year and bringing Zoox one step closer to a commercialized purpose-built robotaxi service for the general public."
Following the completion of its historic first run, Zoox will deploy its employee shuttle service in its headquarters of Foster City, California. The employee shuttle service will be offered exclusively to all Zoox full-time employees.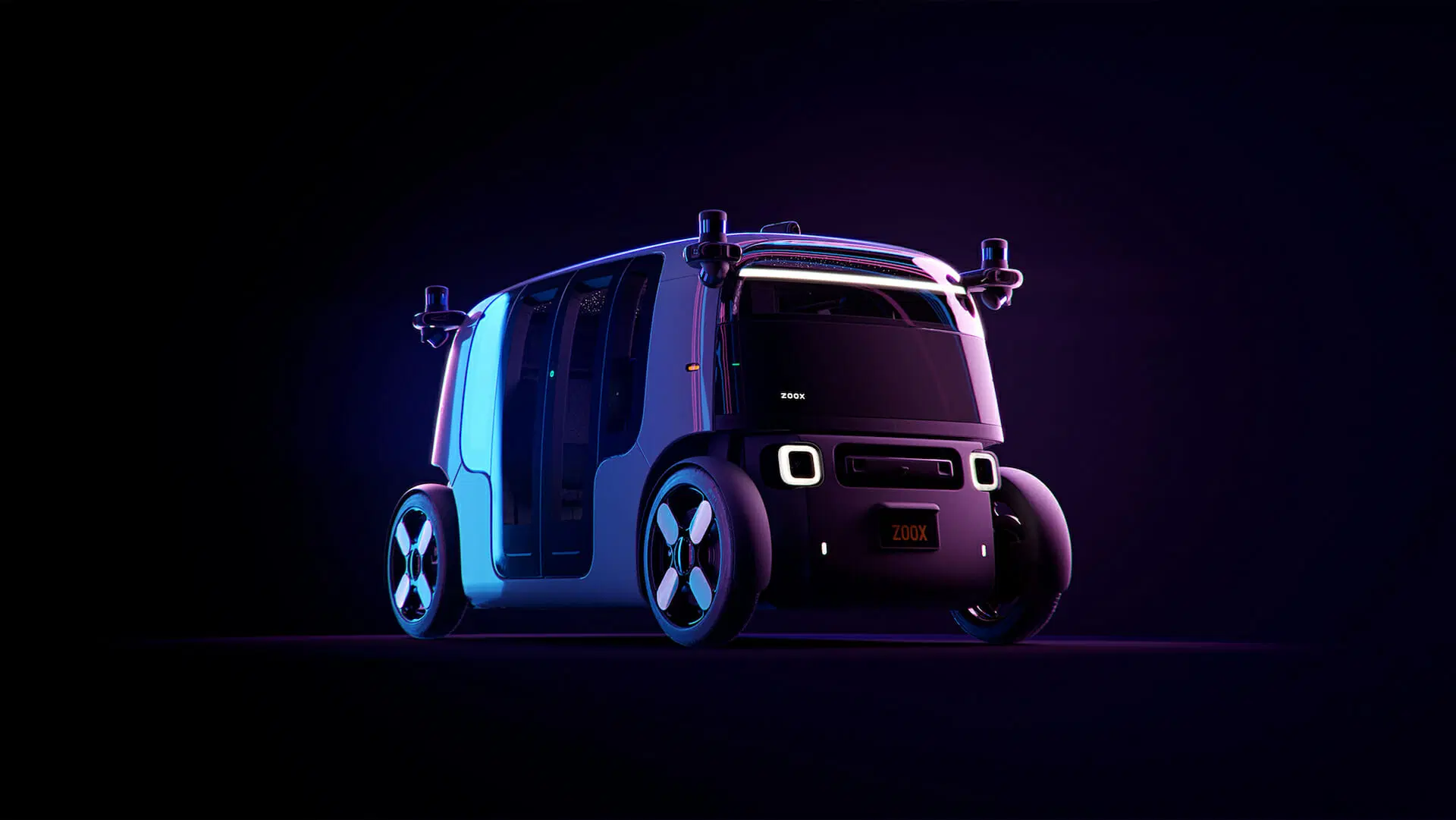 The robotaxi is capable of transporting up to four people at a time on a public route between Zoox's two main office buildings, traveling up to 35 mph, and handling left-hand and right-hand turns, bi-directional turns, traffic lights, cyclists, pedestrians, vehicles, and other road agents on this route.
Jesse Levinson, co-founder and CTO at Zoox, says: "The founding premise of Zoox was that the best way to advance transportation and increase safety on our roadways was to reimagine the full mobility experience. That means going beyond retrofitting today's passenger vehicles with autonomous technology.
"It is a feat of design and engineering – and the culmination of years of hard work – to drive a purpose-built vehicle, fully autonomously and without safety drivers.
"With the ability to operate our vehicle on public roads and the deployment of our employee shuttle service, we'll continue to refine and improve our technology and operations as we prepare for our commercial service launch."
In compliance with the California DMV permit, Zoox will first provide its service to its employees. As the company continues to advance its progress and secure additional government clearances, it will expand its service to the general public.
Stay tuned for more updates..