The Google Pixel Fold, Unfold now on 10th May 2023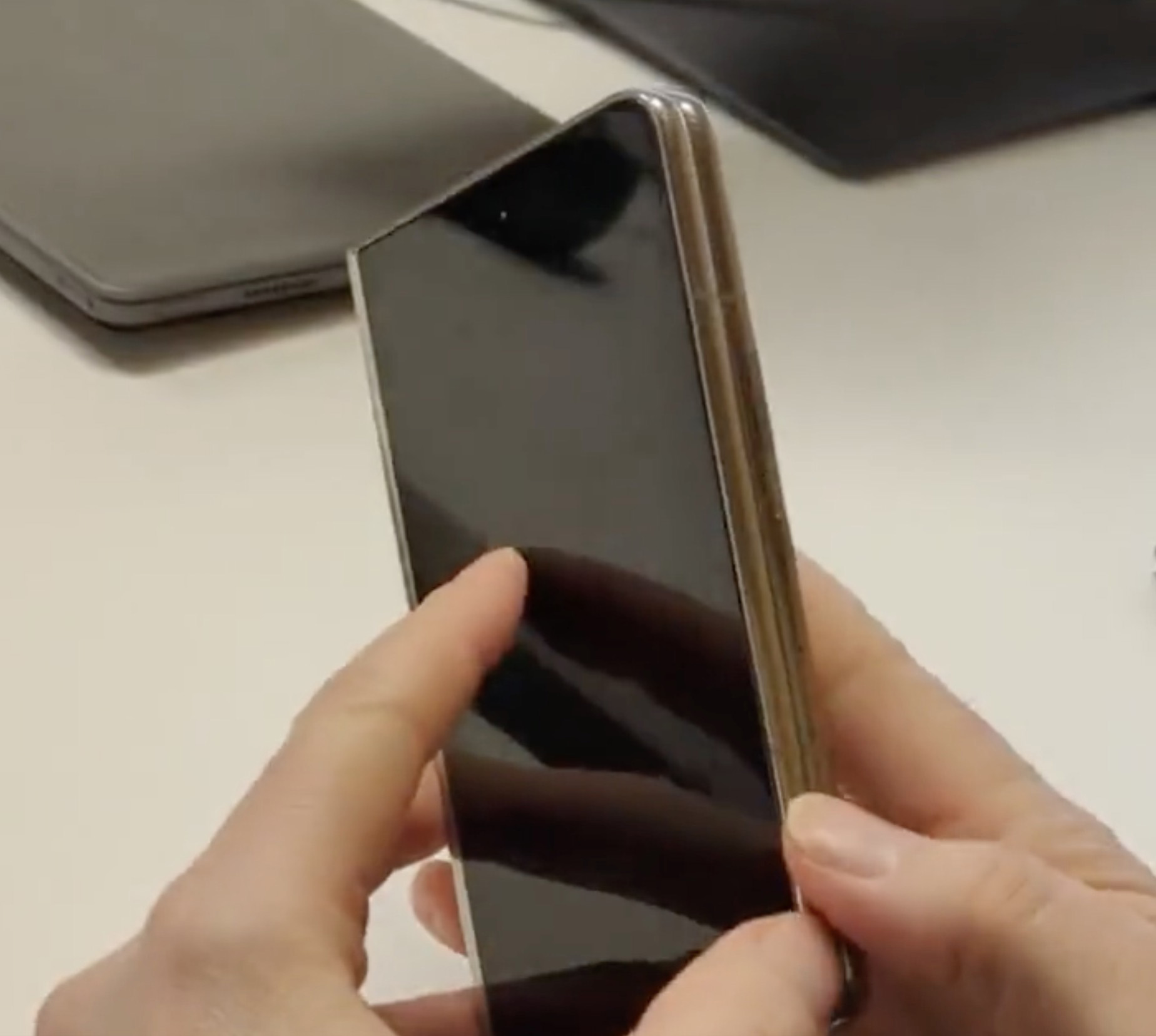 With just two and a half weeks to go until its formal announcement, the Google Pixel Fold has fully leaked, with a complete look at its specifications and, sadly, some rather large display bezels.
The latest set of leaks follows the 2022 design renders leak and the more recent blockbuster from CNBC that detailed the Pixel Fold's key specifications, pricing, and free Pixel Watch perk for early adopters.
The Google Pixel Fold is rumored to be showing up at Google I/O with a release date about a month later. I'm still not sure I'm fully convinced of the timing of the launch, but don't be surprised if Google tells us a lot about its first foldable in a couple of weeks.
Part of the reason you should prepare for an unveiling is in the abundance of leaks currently floating around, like the one we have here purportedly of the device folding and unfolding.
In this short clip posted by Kuba Wojciechowski to Twitter, you can see the Pixel Fold in the hands of someone who then opens and closes the device to show off the internal display, outer display, and how its hinge works. Yeah, it also shows off a thick bezel that I'm sure you'll have your opinions about.
Before we dive in, here's the short clip:
😉😉😉 pic.twitter.com/zTpEo18K4y

— Kuba Wojciechowski :3 (@Za_Raczke) April 22, 2023
When closed, I think the Pixel Fold looks quite nice. It carries the form factor of OPPO's foldable, with a wider and shorter format that might be much easier to handle when closed compared to Samsung's extremely tall Galaxy Fold line.
If anything, this should help us decide which setup we prefer or which we can use for longer periods of time both in and out of the house. Because when you are on the move or need a quick phone session, you often use a foldable's cover display.
As far as when the Pixel Fold is opened up, it looks about like we saw in early renders, although this particular device is a bit rough around the edges.
Focus your attention on the bottom hinge area, where this device looks like it is barely held together. There's just a whole bunch of space in that area that has me concerned about durability already. If I'm being honest, this reminds of the roughness of the original Galaxy Fold.
In the bezel department, there's no getting around the width of them on the Pixel Fold on its inner display. If you've used a tablet at any point in life, you should be familiar with bezels because they work well on a tablet.
Holding a big screen device requires a lot of thumb support and that's where bezels come in handy. So because this unfolds to a mini tablet, I'm actually fine with seeing some bezel here. Again, my worry is that hinge area at the bottom that is already telling me how much it hates sand and water.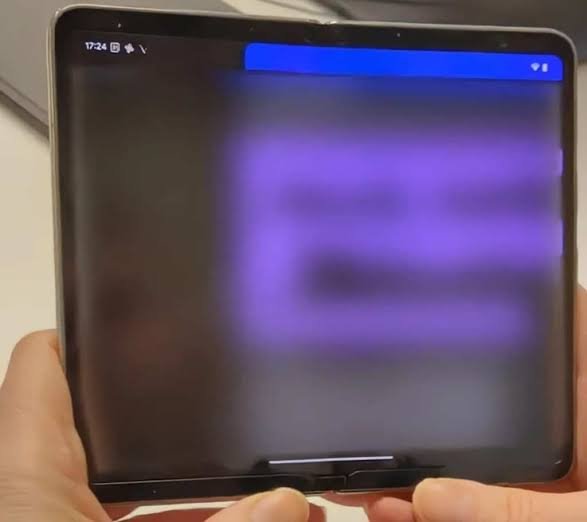 CNBC says it's seen Google's launch plans for its long-awaited foldable, including a May reveal and June availability.
When will we finally see Google's first foldable phone? The smart money is now on May 10th, with availability in June. CNBC says it got hold of internal marketing materials showing Google will launch the repeatedly reportedly delayed smartphone at Google I/O.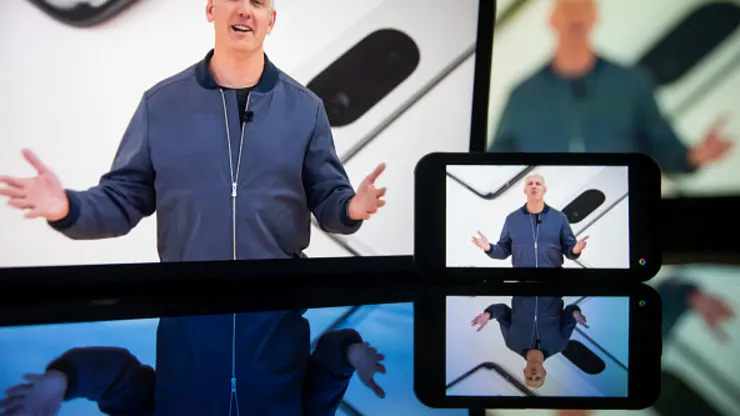 Most of CNBC's report corroborates what leakers like Roland Quandt and OnLeaks have already told us. You should expect a closed-book 5.8-inch phone that folds out into a 7.6-inch tablet, powered by Google's Tensor G2 processor, starting at north of $1,700 — making it a direct competitor to Samsung's $1,800 Galaxy Z Fold 4.
But CNBCsays they may differ in one important way: the Pixel Fold will have a larger battery "that Google says will last for 24 hours, or up to 72 hours in a low power mode," according to the leaked documents.
---
---
The phone will also reportedly be three-quarters of an ounce heavier at 10oz (roughly 283g) in total. Google is apparently planning to claim it has "the most durable hinge on a foldable," likely dinging Samsung for how its original Galaxy Fold (from 2019) was notoriously breakable and how users were still having issues even as recently as the Z Fold 3 from 2021.
(Samsung's Z Fold 4 passed JerryRigEverything's first batch of anecdotal durability tests, for what it's worth, but owners have so far only had seven months to see if it holds up.)
Google will also reportedly offer a free Pixel Watch with purchase, just like Samsung sometimes offers free Galaxy Watches with its folding phones.
I know, I know, I told you not to expect the Pixel Fold at I/O given what we'd heard about its supply chain, but it looks like Google may have turned things around. In any event, it still sounds like they won't be shipping on May 10th alongside Google's keynote: as with Quandt's prior leak, CNBC says the Pixel Fold won't ship until June.
Google will almost certainly show off Android 14 at Google I/O, which should come with better support for foldable phones. The first public betas are already out.
Finally 
Google Pixel Fold Pricing and Availability
Google Pixel Fold will reportedly get two variants i.e. 12GB+256GB and 12GB+512GB priced at $1,799 and $1,919. Of course, Pixel Fold is on the expensive side of the price tag but it goes in line with the trends that other foldable devices follow.
According to Jon Prosser, the first teasers for Pixel Fold might make its debut on April 26 followed by debut and pre-orders on May 10. The pre-orders at Google's partnered stores and carriers are set to be from May 30 while the shipping will begin on June 27.
Stay tuned to get more updates