A recent study suggests that there may not have been any oxygen in the atmosphere of ancient Mars after all. Despite this, there may still have been organisms crawling around on the planet's surface.
Updates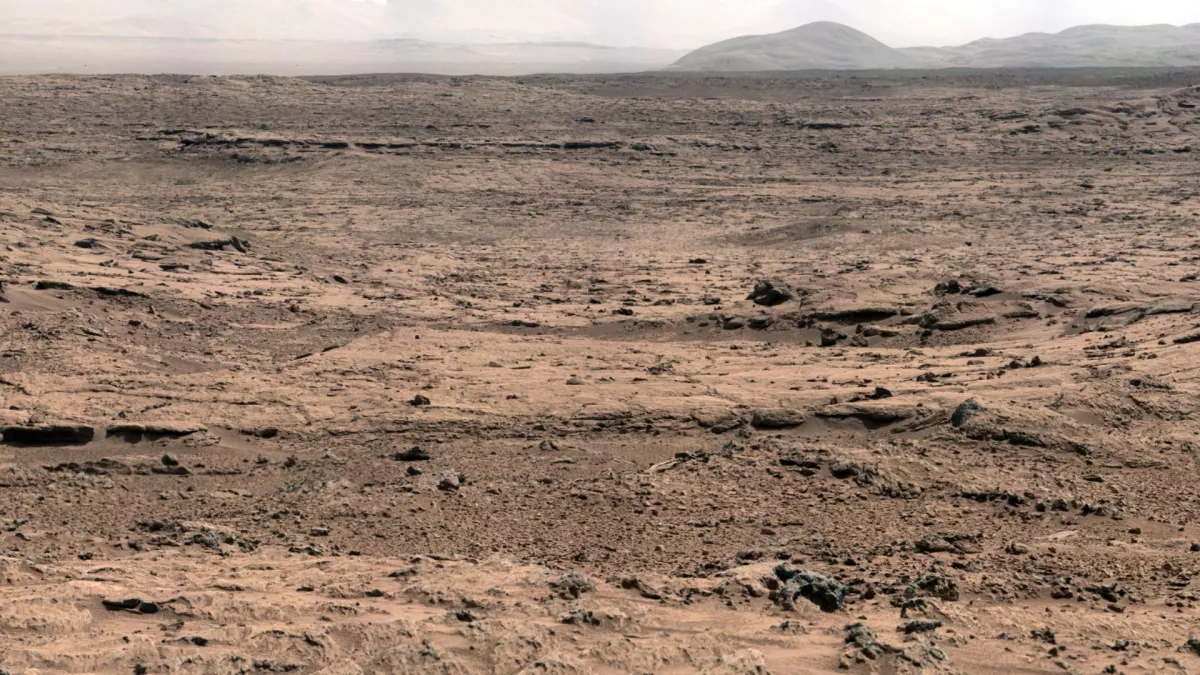 Manganese oxide was discovered in Martian rocks by NASA's Curiosity rover in 2016, and many planetary scientists were ecstatic because they thought the mineral's discovery was a key indicator of the former oxygen concentrations in the planet's atmosphere.
Given that oxygen is a vital component of life on Earth, the likelihood of past life existing on Mars also seemed to increase.
A new research based on laboratory tests, however, has shown that not only were large amounts of oxygen not required for the production of the minerals, but that the predicted composition was also incorrect.
Kaushik Mitra, a planetary geochemist at Stony Brook University in New York who led this study as a part of his doctoral studies at Washington University in St. Louis, stated in a statement that "oxidation does not necessarily require the involvement of oxygen by definition."
A molecule or an atom loses electrons during the chemical process known as oxidation. Although oxygen isn't always involved in the reaction, it frequently results in the formation of oxides, like the manganese oxide that can be found on Mars.
"Earlier, we proposed viable oxidants on Mars, other than oxygen or via UV [ultraviolet] photooxidation, that help explain why the Red Planet is red," the scientist stated. "In the case of manganese, we simply lacked a practical substitute for oxygen that
 Curiosity rover found manganese oxide 
"The link between manganese oxides and oxygen suffers from an array of fundamental geochemical problems," Jeffrey Catalano, a geochemist at Washington University, St, Louis, and corresponding author of the study, said in the statement. "Halogens occur on Mars in forms different from on the Earth, and in much larger amounts, and we guessed that they would be important to the fate of manganese."
The scientists, however, stress that although oxygen may not have been present in Mars' ancient atmosphere after all, the planet still could have teemed with microscopic life forms in the past.
"There are several life forms even on Earth that do not require oxygen to survive," Mitra said. "I don't think of it as a 'setback' to habitability — only that there was probably no oxygen-based lifeforms."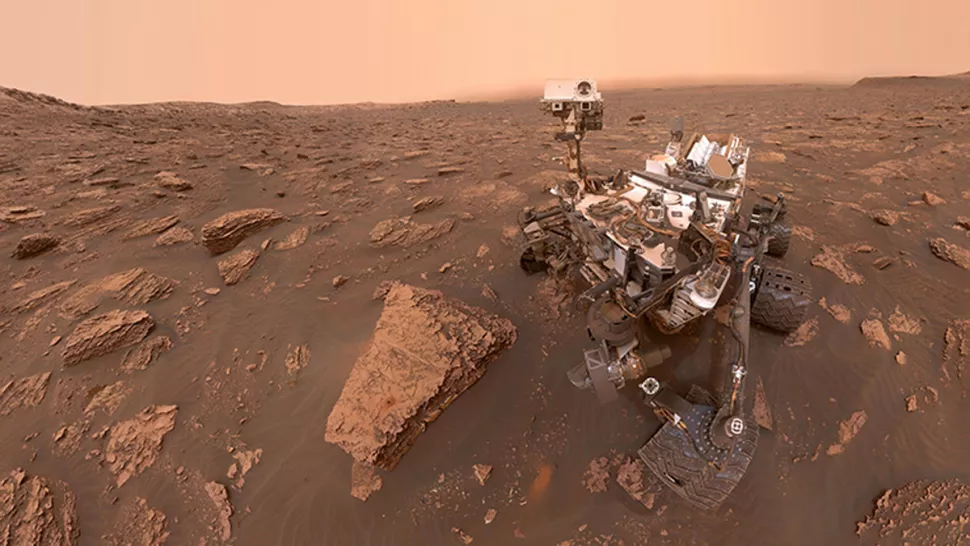 Curiosity rover discovers opal gems on Mars with clues to watery past
Opal, a water-rich mineral that is more than simply a glittering stone, has recently been discovered by NASA's Curiosity Rover in Gale Crater on Mars.
At the poles of Mars, where Gale Crater is located, there is an abundance of water ice, whereas there is less of it there. Data from the DAN (Dynamic Albedo of Neutrons) spectrometer on board NASA's Curiosity Mars rover, which is now studying the crater, had previously been transmitted and examined by a research team. They discovered fracture halos, rings of light-colored silt that stood out because of their colour in both earlier and more recent Curiosity photos. Subsequent analyses revealed that the light rock was indeed opal.
Since silica and water make up the majority of opal, the presence of this mineral.
Mars is a barren and sun-blasted planet. The amount of radiation on the planet's surface makes it inhospitable to life as we know it. However, inside subsurface fractures, there is a much darker environment better protected from the intense radiation that is constantly bombarding Gale Carter on the outside. Water-rich opals inside these fractures makes their discovery even more exciting.
"Seeing that these fracture networks were so widespread and likely chock-full of opal was incredible, research physicist Travis Gabriel, formerly of the University of Arizona, said in a statement.
"Given the widespread fracture networks discovered in Gale Crater, it's reasonable to expect that these potentially habitable subsurface conditions extended to many other regions of Gale Crater as well, and perhaps in other regions of Mars. These environments would have formed long after the ancient lakes in Gale Crater dried up."
Gabriel and his colleagues think evidence of opal possibly means that the fracture halos on Mars were some of the last places that had an abundance of liquid water, and that Mars may have dried up after they formed. 
Opals form from a solution of water and silica. On Earth, solutions like this occur in geysers and hot springs as well as at the bottom of bodies of oceans and other bodies of water. When particles of silica settle at the bottom of the solution, they begin to create an opal. It is possible to harvest water from opals because while they may sparkle, they are not actually minerals. 
Minerals have a tightly bound crystalline structure, but the structure of an opal is more loosely bound, meaning water can be extracted from it.
Astronauts who explore Mars in the future might have a significant water source in fracture halos if more opal can be found. According to the statement, a fracture halo 1 meter in diameter "could house roughly one to 1.5 gallons of water in the top foot of the surface."
This find has now given the Perseverance rover a new focus. If fracture halos containing opal exist on Gale Crater, they may also be somewhere in Jezero Crater, where Perseverance is searching for signs of past life.
Jezero Cater is already confirmed to have once been a lake, so there may be more Martian opal waiting to be unearthed.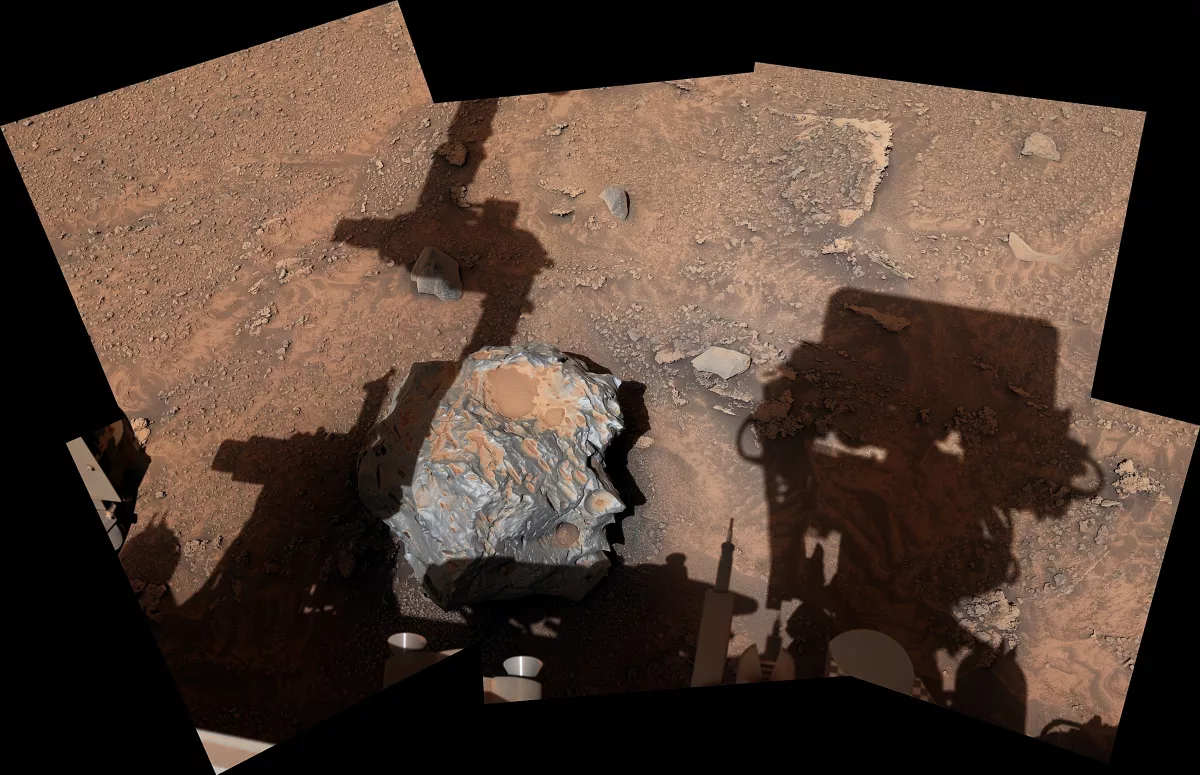 Curiosity rover finds metallic meteorite on Mars
Curiosity team members revealed through Twitter on Thursday, February 2, that the space rock is around 1 foot (0.3 metres) broad and mostly made of iron and nickel. Furthermore, the meteorite has a name.
The Curiosity crew said in a tweet that includes a picture of the rock, "We're calling it 'Cacao,'" the name of the rock.
In August 2012, the car-sized Curiosity spacecraft touched down inside Mars' 96-mile-wide (154-kilometer) Gale Crater. Its mission: to find out whether the region may have once hosted Earth-like life.
That question has been answered positively by the robot's work over the past ten years, which demonstrates that Gale once supported a lake-and-stream system that might have been habitable. Furthermore, this watershed lasted for millions of years at a time, possibly giving Martian microbes time to evolve.
Since Curiosity is not on a mission to search for life, it is not looking for evidence of these microbes, if they ever existed. However, Perseverance, Curiosity's cousin that landed in a different Mars crater in February 2021, is conducting a life search and gathering numerous samples for a later return.
Curiosity has driven 18.31 miles (29.47 km) on Mars to date, according to its mission page(opens in new tab). The rover has stumbled across several other meteorites during this epic off-planet journey, as the rover team noted in several other photo-featuring tweets on Thursday.
"Here's another meteorite I found in 2016. It's called 'Egg Rock,' aka the golf ball," one Thursday Twitter post reads(opens in new tab).
"And while my team calls this 7-foot-long meteorite 'Lebanon,' I call it THE BEAST," another Thursday tweet states(opens in new tab).
Curiosity discovered Lebanon, or The Beast, in May 2014, though NASA didn't publicize photos of the big rock until July of that year. The Beast and two nearby stones were the first meteorites that Curiosity found on the Red Planet.
Curiosity rover on Mars gets a brain boost to think (and move) faster
The Curiosity rover received a software upgrade on April 7 that resulted in over 180 enhancements, the most notable of which is improved driving capabilities that will help save wear and tear on Curiosity's wheels.
Between April 3 and April 7, Curiosity, a robotic rover that has been exploring Mars' Gale Crater since August 2012, went into hibernation to receive the upgrade. The software boost will assist Curiosity in its mission to search for traces of extinct microbial life in this ancient dry Martian lake bed, NASA officials wrote.
"The flight software is essential to our mission, so this is a big deal for our team," Curiosity project manager Kathya Zamora-Garcia, based at NASA's Jet Propulsion Laboratory in southern California, said in a statement.(opens in new tab) "This is a major software update, and we had to make sure we did it right."
The biggest changes in the update are to Curiosity's mobility, however, and these improvements could help the robot keep rolling over the Martian surface for many more years, NASA osaid. uality of messages relayed back to Earth. 
Other changes simplify code that has been part of Curiosity since 2012, which NASA says will improve the robot's abilities for many more years of Mars trekking. (The rover as received multiple software patches during its 11 years of Mars exploration so far.)
Curiosity now 'thinks on its feet' like Perseverance
Curiosity's fellow Mars rover, the car-sized Perseverance, landed on Mars in 2021 and can "think on the move." This capability allows Perseverance to navigate around rocks, sand traps, and other obstacles in its stomping ground, which is another dry Martian lake bed dubbed Jezero Crater.
Perseverance navigates by constantly snapping pictures of the terrain ahead, and then processing them with a dedicated computer that allows autonomous navigation during one continuous drive.
Curiosity can't do this because as an older rover, it lacks a dedicated onboard computer. Instead, Curiosity navigates by breaking its route down into segments and halting to process imagery of the terrain following the completion of each segment. This process requires starting and stopping many times over the course of a long drive.
Stay Tuned