Cardano metaverses are connected virtual worlds rendered in 3D real experiences on the Cardano blockchain.
The range of activities in these metaverses ranges from social interaction to e-commerce, education, gaming, fashion, and other transactions, along with experiences available in the real world.
Ordinary activities such as interactions through games, education, and other competitive activities are rewarded with NFTs, which are programmed assets using the Cardano blockchain.

The catalyst project on Cardano has funded several projects to increase the Cardano blockchain adoption.
With it, new metaverses have found their way into the Cardano ecosystem. Building a metaverse follows about the same process as building on other blockchains. There are four important steps to building a metaverse on the Cardano blockchain.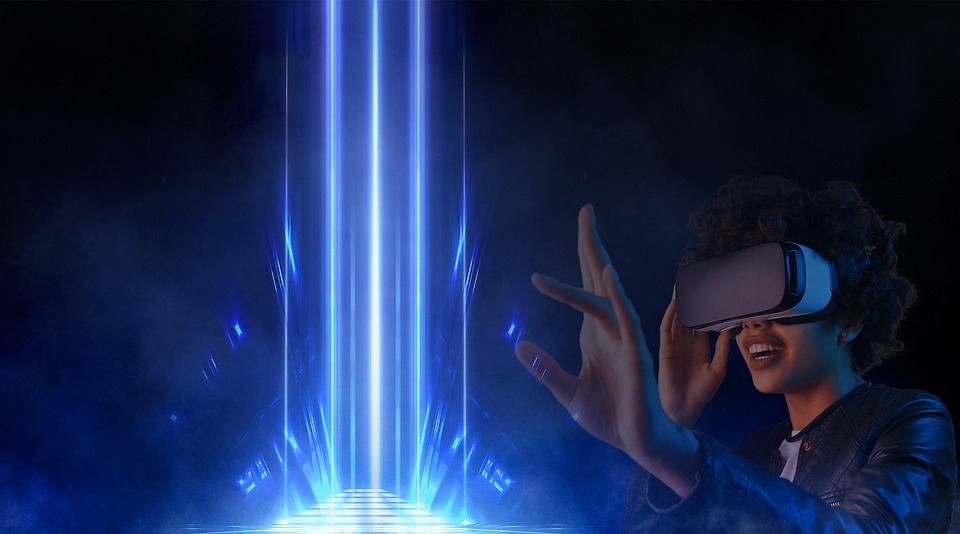 Understanding the blockchain and its drawbacks

We can call this the proof-of-concept stage in Cardano metaverse development. Before building a metaverse on Cardano, you must ask how you can create game assets or build exciting metaverse functionalities. What virtual characters will be present in the metaverse you are building? You should also consider the interested investors in the project, which, as we have seen, is a reasonably large base given the popularity of the Cardano blockchain and the growing interest in GameFi. Next, you must consider the ease of integration since most metaverse platforms are better off if they can interoperate with platforms on other blockchains. Cardano again supports this through its KMZ sidechain possibilities which means working with Cardano offers many advantages.

Developing the metaverse environment

The next step in building the metaverse will be the development of virtual spaces and physical aspects of the accessible virtual world. Doing this involves the creation of a direct 3D simulation of the physical environment using dedicated printers combined with 3D design tools for architecting the metaverse, such as Blender, Unreal Engine 3, Unity, Maya, and so on. You can work with a Cardano metaverse development company to set this up if you are not comfortable doing it independently.

Establishing interactions with the physical world and devices

The interaction layer of your Cardano metaverse establishes user interaction in the designed space. Problems with user interaction will result in low user engagement, which will not be suitable for your users. Physical functionalities like real-life video interactions using physical devices and other metaverse applications must be considered. All third-party tools that users of the metaverse will interact with must be adequately defined, with a technical point of connection properly established.

Creating an interoperability layer

Establishing interoperability is essential for the future of any metaverse projects. The global objective of having a fun virtual world with in-game assets, token holders, and uniquely numbered Cardano NFT is to create a connected world comparable to the physical world. Smart contracts written to establish land sales, asset value, and other activities in the metaverse must be clearly defined to support these numerous use cases.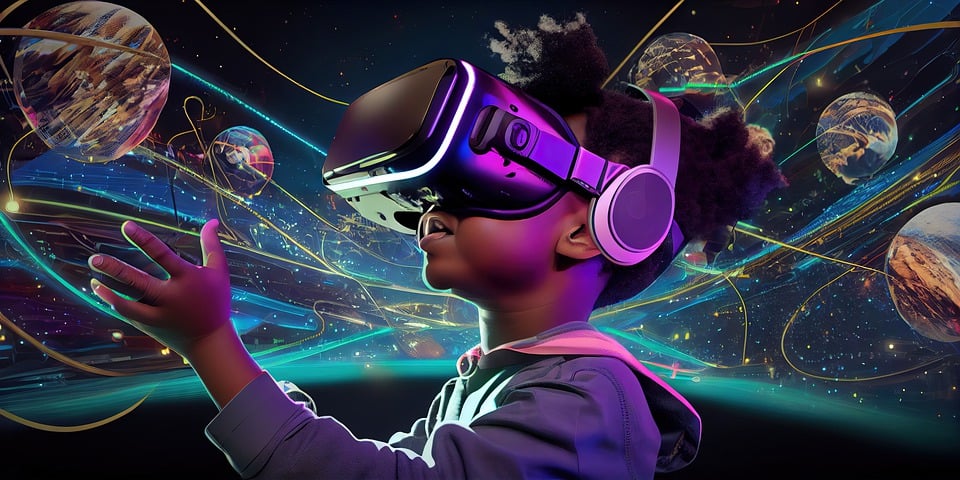 TOP METAVERSE PROJECT IN THE CARDANO ECOSYSTEM
Cradalonia is a 3D virtual world on Cardano where players build, acquire land parcels, and customize their virtual experience.
Players can create, own, and trade their gaming experiences for money on Cardalonia. After joining a clan avatar, you can buy a land parcel, make it attractive, and sell your asset as an NFT. Participants on the Cardalonia metaverse can interact using virtual avatars as they would in real life while enjoying human-like experiences.
The metaverse is decentralized, and the criteria for participation for everyone is the Lonia tokens which give users access to the platform. After purchasing land using Lonia tokens and becoming land owners, users can freely deploy their virtual avatars.
Users can also create game NFT assets and import them to Cardalonia market for sale as NFTs. The market is situated in the metaverse, and transactions are settled in Lonia tokens.
The Lonia token seed sale raised around $420,000 from angel investors, and the platform has established multiple interactions, partnerships, and integrations.
Pavia is a metaverse building on Cardano packed with many hidden wonders and mysteries. Pavs has unique traits and exist as NFTs in the Pavia metaverse.
It is the future metaverse of the Cardano blockchain with a concept comparable to Decentraland and The Sandbox. The token sale of assets on the Pavia digital world involves land parcel sales to which users can deploy content.
Users can have avatars with which they can interact with others in the metaverse. They can also buy and sell parcels of land and other NFTs in 3D format, and as a Cardano metaverse project, there are lower barriers to entry, such as fees. Users can seamlessly build and incorporate their avatars on the Pavia metaverse.
The project team is transparent, and there are precise proposals on how the platform will work and how users will interact in the community.
Reach is a metaverse for metaverses on Cardano. The platform offers tools that allow developers to create metaverses on the Cardano blockchain. Reach platform's infrastructure and 3D software hosting services for virtual experiences provides the platform and infrastructure to build, share and experience metaverse across blockchain platforms.
The platform was built after thorough research by the team, some of whom already have experience building the actual Cardano blockchain.
Metaverses on Reach let users access virtual worlds from their preferable devices so that users can interact with each other in the way they like. Spaces built on Reach are connected to other worlds and spaces tied in and offering full experiences. Developers can simply focus on building out the environment connected to Reach, which can be tied to broader ecosystems and functional like other metaverses.
Virtua is a massive metaverse project on Cardano. It is the first metaverse to set up the Cardano HQ in a virtual environment. The project won the attention of the Cardano Foundation, and Input Output Hong Kong (IOHK) will be responsible for the metaverse HQ of the Cardano blockchain.
The project started in 2017 with an original metaverse concept that met with setbacks due to the low level of acceptance of the metaverse idea at the time. Instead focused on developing a curated NFT marketplace and the world's first premium 3D assets marketplace that allowed users to interact with virtual assets.
The team behind the project has worked with some of the biggest names in the digital space and has established a long history of revenue enough to pivot their project to the moon.
Lands of the projects are available in six dimensions with attributes that will play a role in the virtual metaverse. Participants can also bring their avatars to the Virtua metaverse, and bots are among the assets that can be sold and purchased in the metaverse.
Most people are interested in and curious about Virtua because of the support it has received so far from the original Cardano team.
Cornucopias is an island with lots of promises. The project uses Unreal Engine 5 to deploy the most immersive and captivating experiences possible of metaverses on the Cardano blockchain.
The island makes metaverse games accessible across platforms using Unreal Engine. It is a connection of multiple floating bubble zones and domes existing in a virtual environment.
Users can own these lands as NFTs as home bubbles or customer domes. Participants will receive a free bubble with plots of land, hammocks, and other features for comfort. Users can also play mini-games with others, have fun and transact.
Let's Build Your Next Metaverse Project on Cardano
We are a Cardano metaverse development company with years of experience writing properly audited codes that have helped existing platforms in the blockchain space build multiple functionalities to scale.
Even though developers on Cardano are not so popular, our engineering team is made of experts in novel programming languages who are versed in Cardano programming and can deliver the best 3D virtual experiences, front-end, back-end, and asset development on the Cardano blockchain.
Our experience and fastidiousness help us determine the best way to transform an ordinary idea into superb projects that are ready to capture the attention of everyday users and experts. We also offer updates, support services, and integration help as the project evolves.
Cardano is a secured proof-of-stake blockchain platform that has no reported cases of hack since its creation.
Its security should not come as a surprise due to the rigorous peer-reviewed process involved in its development and updates. Cardano is, therefore, one of the most reliable blockchains for building projects in the crypto space. If you have been nurturing a metaverse idea, please contact us today to discuss partnership and further development on the Cardano blockchain.