BlackBerry launched the world's first line of premium smartphones that gained widespread adoption and was the first to introduce features such as push notifications and instant messaging.
 The share of BlackBerry in the international market reached 20%, and more than 50 million devices were sold per year.
Today, however, BlackBerry is no longer making phones and has focused on cybersecurity and IoT products. The material is about the evolution of a cult brand.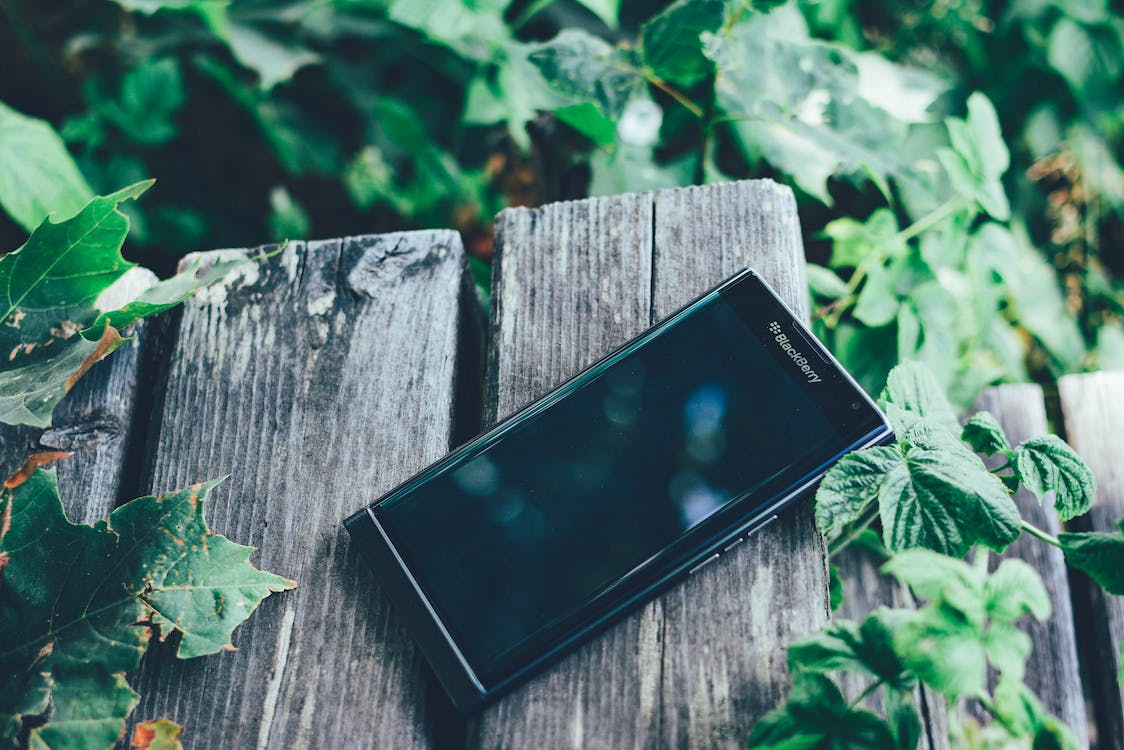 History of BlackBerry
1984-1999 – Early years
In 1984, childhood friends Mike Lazaridis and Douglas Fregin co-founded Research In Motion – RIM. Back then, Lazaridis was studying electrical engineering at the University of Waterloo in Canada, and they could only rent a small office above the bakery.
The idea was to create a software consulting company for businesses. In 1988, they began developing the first system in North America that would allow wireless payment and pager operators to transfer data seamlessly. The result of their work became the same space broth in which the BlackBerry brand was born.
RIM's wireless system soon caught the attention of a Harvard graduate named Jim Balsillie. He was so impressed that he remortgaged his house and invested $125,000 in the company. He was invited to the team and became co-CEO.
In 1996, RIM introduced the BlackBerry's predecessor, the RIM Inter@ctive Pager 900. It was one of the first two-way pagers in the world, with a QWERTY keyboard, email and fax support.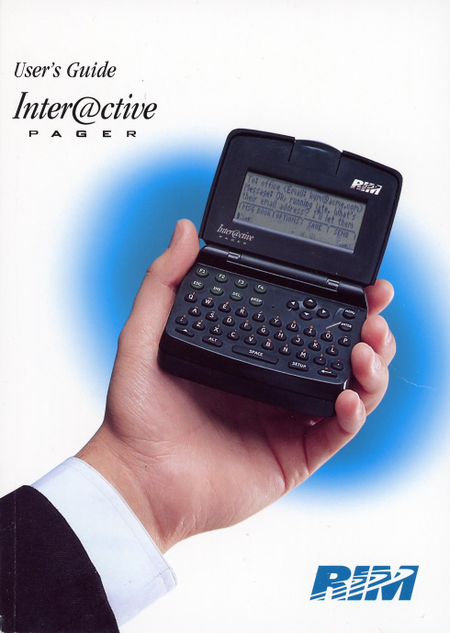 Photo in text: York University Computer Museum
RIM's branding department decided that the keyboard resembled strawberry seeds, so they juggle the names of various fruits and vegetables to see which one sticks. The body of the device was black, and in the end the team settled on the BlackBerry variant.
In 1997, RIM entered the Toronto Stock Exchange. The IPO brought her over $115 million.
1999-2011 – BlackBerry heyday
In 1999, RIM announced a new wireless service in North America that could sync email accounts on BlackBerry devices in real time. Sales for that year rose 80% to $85 million.
Later that year, the BlackBerry 850 pager was introduced. The device used a new service to receive email automatically. The 850 series had a full QWERTY keyboard and a scale for seamless scrolling.
Photo in text: Crackberry.com
Soon the company released its first smartphone. Balsillie traveled across North America, giving away the novelty for free at conferences and touting it to Wall Street investors. In 2000, RIM's revenue reached $221 million.
In 2002, the BlackBerry 5810 smartphone was introduced with 2G access, wireless email sync, and the ability to make calls through a headset.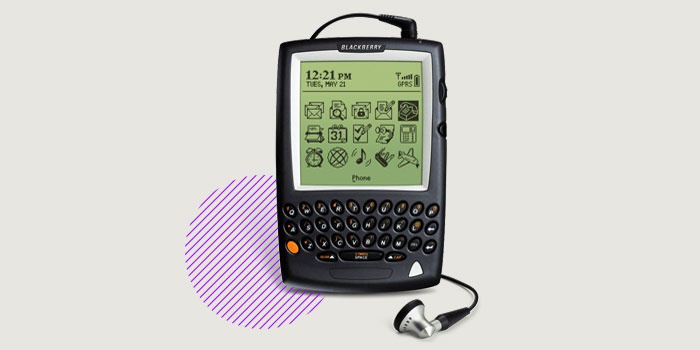 Photo in text: Computer History Museum
In that year, the number of RIM subscribers exceeded 1 million. By 2007, there were already 9 million.
Over the next few years, RIM continued to gain market share by launching new products with enhanced features such as BlackBerry Pearl, Curve and Bold.
The Pearl model actually reinvented device navigation. It was equipped with a touch screen analog and a tiny trackball, a device that resembled a ball and allowed you to control the cursor by rotating the trackball.
Photo in text: Amazon
Curve increased the resolution of the camera and display by an order of magnitude, and also got a wider keyboard that was easier to use. Bold became a luxury series that received Bluetooth, a microSD slot and a vinyl case.
The popularity of the company was so high that crackberry became the word of 2006 according to Webster's dictionary. This was the name of BlackBerry smartphones, ironically pointing out the "addiction" of users who constantly check mail and messages.
By 2008, RIM's share of the US smartphone market exceeded 30%. Internationally, the manufacturer ranked second, behind only Nokia. Then the price of BlackBerry shares reached an all-time high of $146 per share.
In the same year, Apple Inc. announced the release of a new mobile device called the iPhone with a touch screen and a platform through which third-party developers could sell their applications.
RIM executives felt that the iPhone looked like a child's toy, and its features were more geared towards younger users. They shrugged off the novelty and made what seemed like the smartest business decision: continue building reliable, high-functioning products for enterprise customers.
In late 2008, RIM capitulated to the touchscreen trend and released the BlackBerry Storm, which could be operated by touch without a physical keyboard. Users did not appreciate the novelty: they did not like the lack of a keyboard or a limited set of applications. Many also felt that the BlackBerry OS was inferior to Apple.
Photo in text: Pocket-lint.com
In 2009, RIM developed its own third-party app platform, BlackBerry App World. There were a few hundred apps on display, rather modest compared to the Apple Store, which then only existed for a year but already offered a catalog of nearly 100,000 titles.
In 2010, RIM released the BlackBerry Torch, a new hybrid smartphone with a full physical keyboard and touch screen. In the first days, 150,000 units were sold, but this was not comparable to the popularity of the iPhone.
However, the company continued to grow for some time. In 2011, its revenue peaked at $20 billion and has only fallen since then. BlackBerry users were migrating to iPhones and Android phones en masse, and RIM executives began to worry.
2011-2022 – Fall, rebrand and recovery
By January 2012, RIM's market value had fallen by 75%. Co-CEOs Lazaridis and Balsillie stepped down and were replaced by Thorsten Hines, an executive at RIM who had worked alongside them for seven years.
In 2013, under his supervision, RIM went through a lot of changes, including rebranding to BlackBerry, hoping to present a unified and less complex brand to consumers.
At the same time, two new smartphones, the Z10 and Q10, were released. Both ran on the all-new BlackBerry 10 OS. The Z10 had a touchscreen but no physical keyboard. The Q10 had both. Critics rave about the improvements, but this did not stop the churn of users.
In November 2013, Hines stepped down as CEO and was replaced by a Silicon Valley executive named John Chen. The year ended with Android consolidating over 50% of the global smartphone market, with Apple's share rising to 34%.
---
Stay tuned to get more updates