AI Powered Human-Machine Partnerships in Combat
---
The integration of artificial intelligence (AI) into military operations is ushering in a new era of warfare.
AI-powered human-machine partnerships are poised to reshape combat tactics, strategy, and outcomes.

The Dawn of AI in Warfare
It is too early to determine if large, human-manned weapons like submarines or surveillance helicopters will become obsolete, like the battleship did with the emergence of air power.
A Force Multiplier

"AI-driven technologies act as force multipliers by enhancing the capabilities of human soldiers. From advanced analytics to autonomous drones, these tools provide a critical edge on the battlefield."
However, airborne, ground, and undersea robots working in tandem with humans are ready to play a significant part in combat.
The battle in Ukraine is already producing evidence of such shift.
Even primitive teams of people and robots working without considerable AI-powered autonomy are altering the battlefield.
According to military researchers studying the war, simple, remotely flown drones have dramatically boosted the lethality of artillery, rockets, and missiles in Ukraine.
AI Powered Enhanced Tactical Operations
In an Aug. 28 speech at a military technology conference in Washington, US Deputy Secretary of Defense Kathleen Hicks stated that traditional military weapons "remain essential."
Real-time Decision Support

AI systems process vast amounts of data in real time, offering commanders unprecedented situational awareness.

This helps in making timely, informed decisions critical to mission success.
However, she added that the Ukraine crisis has demonstrated that developing technologies generated by commercial and non-traditional firms may be "decisive in defending against modern military aggression."
A Reuters special investigation published today examines how artificial intelligence-powered automation is set to change weaponry, conflict, and military power.
According to a May assessment by the Special Competitive Studies Project, a non-partisan council of experts in the United States, both Russian and Ukrainian military are merging traditional weaponry with AI, satellite imagery and communications, as well as smart and loitering bombs.
Read Also – Robots and AI Automation Taking Over Jobs: What to Know About the Future of Jobs :2025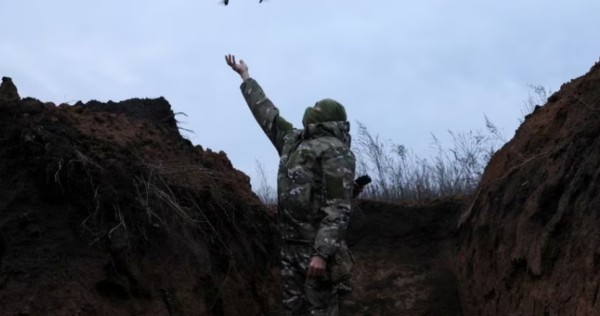 The Human-Machine Interface
The battlefield is now a patchwork of deep trenches and bunkers, with troops "forced to go underground or huddle in cellars to survive," according to the article.
How do AI-powered drones differ from traditional drones?
Some military strategists have observed that in this fight, attack and transport helicopters have grown so fragile that they have nearly been pushed from the air, with their functions progressively being taken over by drones.
"Uncrewed aerial systems have already taken crewed reconnaissance helicopters out of a lot of their missions," said Mick Ryan, a retired Australian army major general who often writes combat commentary.
"Drones are beginning to replace ground-based artillery observers." As a result, we are already seeing some replacement."
---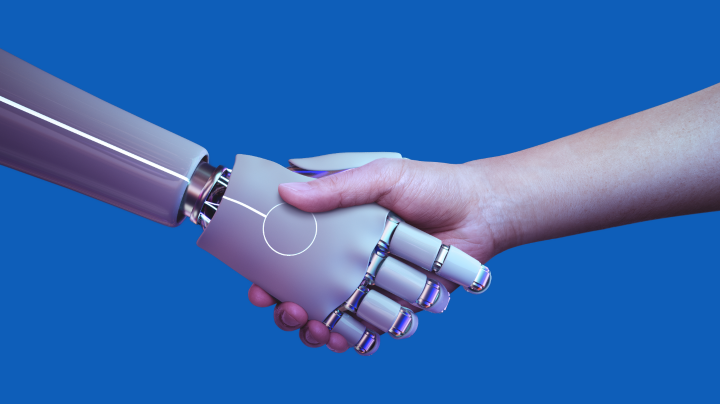 FAQs on AI Powered Human-Machine Partnerships in Combat
 

1. How do AI-powered drones differ from traditional drones?
AI-powered drones can operate autonomously, making decisions based on real-time data, whereas traditional drones require remote piloting.
 2. Are AI systems vulnerable to cyberattacks on the battlefield?
Yes, AI systems can be vulnerable to cyberattacks. Military forces invest in cybersecurity measures to protect AI-driven assets.
3. What role does machine learning play in combat AI?
Machine learning enables AI systems to improve their performance over time by learning from data and adapting to changing battlefield conditions.
 4. How are AI ethics being addressed in military AI development?
Military organizations are working on ethical guidelines and policies to ensure responsible AI use, with a focus on adhering to international laws and norms.
---
AI-powered human-machine partnerships are at the forefront of military innovation, promising to enhance combat effectiveness while posing unique challenges.
As these technologies continue to advance, their responsible integration into military operations will be paramount to achieving success on the modern battlefield