Many people consider the Apple Watch to be an expensive accessory. And, while I won't completely deny it, I will say that it is well worth it. How?
And why should you get an Apple Watch? Let me offer you not one, but nine reasons to buy an Apple Watch.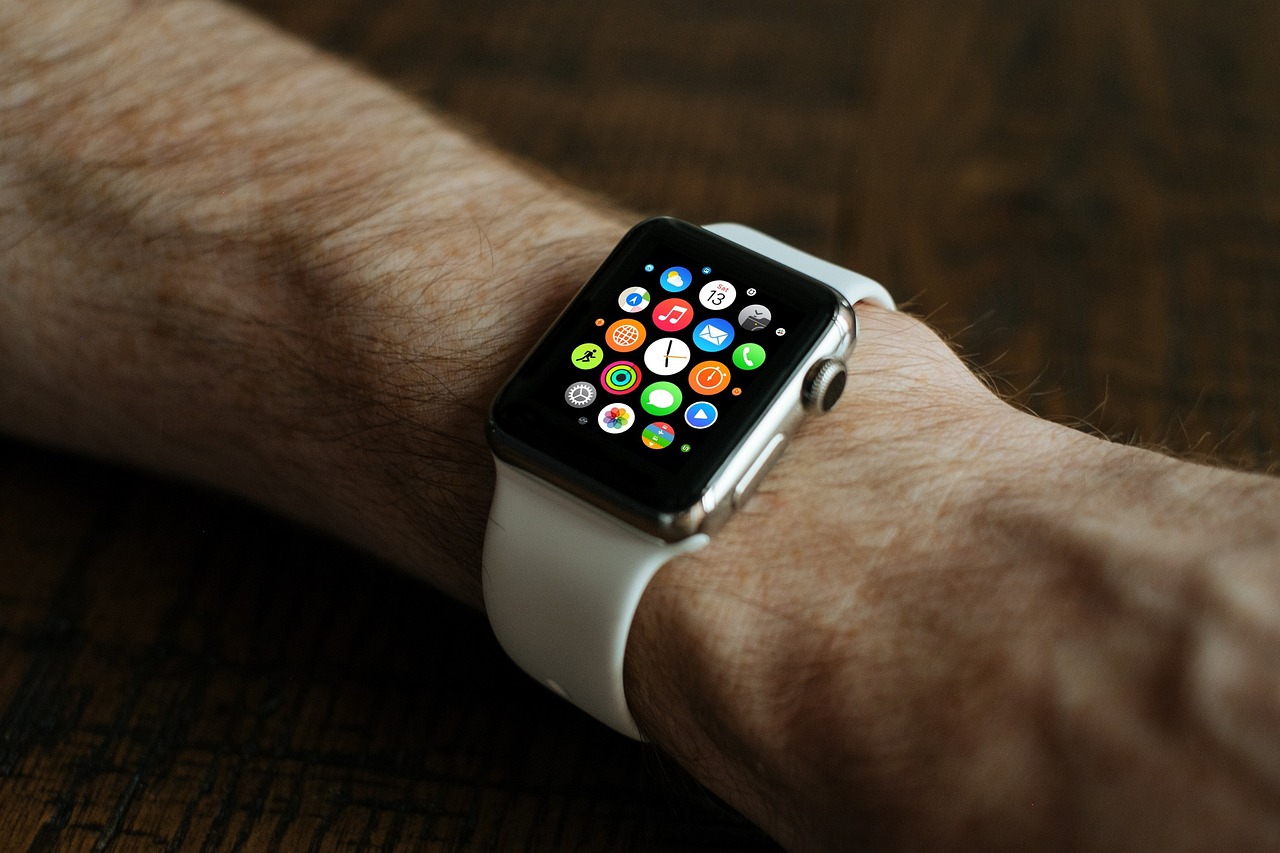 1. Unlocking Your Mac
The ability to swiftly and easily unlock both your Mac and your iPhone by simply wearing your watch comes first.
Simply walk up and nudge the mouse on your Mac, and swipe up on your iPhone to check whether your watch is close, unlocked – and securely unlock your Apple device without having to spend time putting in passwords or using Touch ID.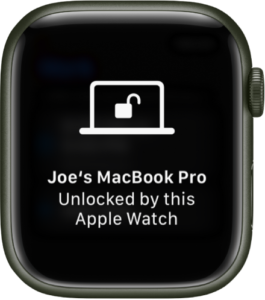 This applies to other apps as well.
If you need to enter your Mac password to access particular security settings, or even third-party programmes like 1Password, simply double touch the side button on the watch to prevent having to type a password.
Consider how many valuable seconds you're saving here!
2. Apple Pay
One of the finest elements of the Apple Ecosystem is Apple Pay. Having this capability available straight on the Apple Watch is quite useful!
Simply double-press the side button to load your default payment card, from which you may swipe to access your other saved cards.

Simply tap the watch on or near the top of the payment terminal and pay for anything in less than a second!
Not only that, but with their Express Travel function, you can designate one of your cards as the default payment option, and when you get on the tube, you can just tap your watch to activate Apple Pay without even having to wake it up.
3. Life-Saving Device
But one of the most compelling reasons to get an Apple Watch is for the health functions, which may literally save a person's life.
There are a lot of features here…
You have the aptly called fall detection, which can identify if you fall. The watch will tap you on the wrist, sound an alarm, and show an alert, which you may then press to notify emergency services or dismiss if you are a superhero and do not receive any harm!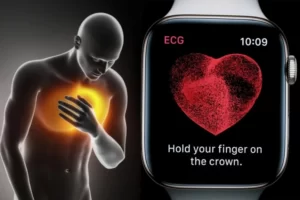 And, if you don't react within a minute, it will immediately phone 911. Life may have been saved!
Then there's Crash Detection, which works similarly in that it calls emergency services after 20 seconds and, if you don't answer, it automatically plays an audio message with your position and informs them that you were in a serious automobile accident.
Following that is heart rate monitoring. And we've all heard stories of how Apple Watches detected abnormal heartbeats and even pre-diagnosed early indicators of atrial fibrillation, or Afib, which may lead to stroke, heart failure, and other ailments. You look like you have a Doctor on your wrist!
The decibel metre protects your hearing by alerting you when the surroundings is too loud for too long or when the level on your headphones is too loud for too long!
And the recently introduced backtrack function, which puts a point on the map every 2 minutes to allow you to simply retrace your movements.
It's fantastic for avoiding getting lost in the woods.
If one of them had been wearing an Apple Watch Ultra, The Blair Witch Project would have been a very different film!
4. Family
This is something I'm likely to have to do soon, when my kids grow to the age where they want watches and phones.
However, with an Apple Watch, you can put one up for your youngster to wear even if they don't have a phone.
When they put one on, a slew of new options become available to both them and you.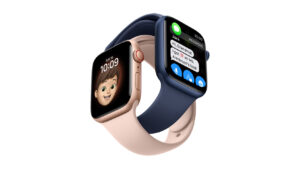 You receive an Apple Watch as the youngster wearing it; you can contact friends and family, share your position, install applications, use Apple Pay, access all of the emergency features we've already covered, and track your health metrics.
You can, however, regulate almost all of this as a parent in order to restrict access as necessary. There's also a school time schedule that changes the watch into, well, simply a regular watch to be used at school.
And, while they can unlock it, they can only do so for a limited time, and you can see how many times they've done so.
You can also follow your children's whereabouts, so you don't have to worry about where they are or if they're on their way home, and you can send them messages or phone them.
If you want to learn more about how I use my Apple Watch every day and see it in action, watch THIS VIDEO. I hope to see you there.
5. Home Automation
Home automation is a big part of my life; my entire house is mostly automated. I'm not sure whether I've even automated my kids…
I recently received several new things, including some Govee Lights and an Eve Camera.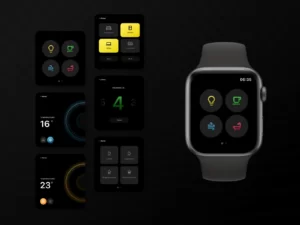 And the Apple Watch makes all of this and more accessible and controlled.
Every day, I use my watch to turn on and off lights, open and close the garage door, adjust the temperature, and turn plugs on and off.
I recently installed an Apple TV in each screen in the home, so I can use the watch to switch on the TV and the App to operate it.
So it no longer matters if the remote is misplaced, which occurs much too frequently with two children!
6. Focus Modes
This has become more valuable to me over the last few months. Focus Modes can alter the appearance and behaviour of your watch based on external variables.
Perhaps it's the time of day, your location, or the fact that you're using a certain App on your Mac.
For example, when I go to the gym, my watch recognises my location and changes the watch face to one that provides rapid access to all of my fitness applications.
When I run my business programmes on my Mac, my watch goes into work mode and mutes all alerts save those from my wife or the school regarding my children.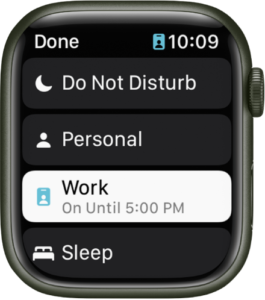 Using Focus Modes, you may eliminate extraneous distractions and bring the information you want to focus on to the front of your watch.
7. Sleep Tracking
One I've been attempting to improve recently. Lol.
I've been reading a lot of Matt Walker's work after seeing his Ted Talk about how evidence reveals that having too little sleep has serious consequences for your health.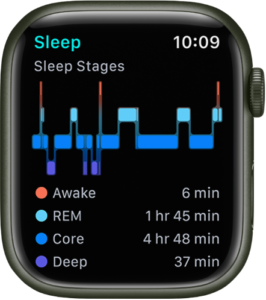 And, given my already limited memory, it's something that worries me as I get older.
Wearing an Apple Watch to bed, on the other hand, is like having a bedtime angel come in the evening to remind you to 'wind down' before bed, preparing you for a good night's sleep.
It also monitors your sleep quality and phases throughout the night, allowing you to know how much time you spend in deep sleep.
When I was frequently staying up until 1 a.m., I went to bed in 3 minutes and fell into this deep – almost involuntarily deep – slumber.
That problem was exacerbated when it comes to getting out of bed in the morning. I never want to get out of bed once I'm in it. I'm sure some of you can identify!
And, once again, the Apple Watch comes in useful here since it's great at waking you up with discreet taps on your wrist that don't disturb anyone else in the bed with you or blast your eardrums with some dreadful alarm tone.
So, for me, the Apple Watch is crucial in ensuring that I get enough quality sleep and that I wake up naturally each morning.
8. Unpair Your Phone
And you can take it a step further by wearing an Apple Watch, which allows you to disconnect from your iPhone.
You can go for a run with just an Apple Watch and a set of Bluetooth headphones and listen to music directly from the watch.
You can also make phone calls with your watch. Bluetooth headphones are optional.
You may also send and receive messages.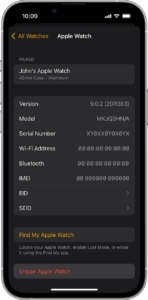 All of this without having to carry your phone around with you, distracting you with alerts and doom-scrolling temptations.
And what about the alerts you wish to see? You can see those on your watch, after all.
9. Notifications
The Apple Watch is a terrific way to stay up to date without continuously pulling your phone from your pocket.
Use it to check messages, book appointments, and receive notifications when phone calls come in.
Being informed of phone calls was the primary reason I purchased an Apple Watch for work. I never wanted to miss a customer call, and the Apple Watch made it impossible!
You can also make short responses to messages without having to take your phone out of your pocket, and you can pick which particular alerts you want to get (so your wrist isn't continuously vibrating with every single notification from every single app you own!).
10. Vitality / Fitness
Of course, I can't discuss the Apple Watch without mentioning fitness. Because the Apple Watch is one of the most effective and accurate fitness monitors available.
From the most expensive Apple Watch Ultra to the most inexpensive Apple Watch SE.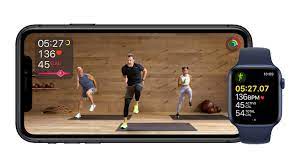 The Apple Watch can track anything from the amount of steps you take each day to your specific routines, whether at the gym or on a run.
It is quite accurate at tracking all of these statistics.
You may establish daily activity objectives and even compete with your friends in fitness challenges based on your goals.
The best deal I've seen in the UK is receiving an Apple Watch for free through my health insurance, Vitality.
I pay roughly £40 per month for the insurance coverage, and then I receive all kinds of goodies and discounts simply for exercising: free movie tickets, free coffee, savings on shoes, Samsung Galaxy watches, and so much more.
All from simply being active every day.
And if you're reading this in the United States, it most likely just blew your mind! Sorry!