The electric flying car you can drive on public roads and fly to skip traffic may sound like something out of a sci-fi movie, but Alef Aeronautics is making it a reality.
 The company revealed Tuesday that its flying car, "Model A," became the first of its kind to receive legal approval to fly from the US government.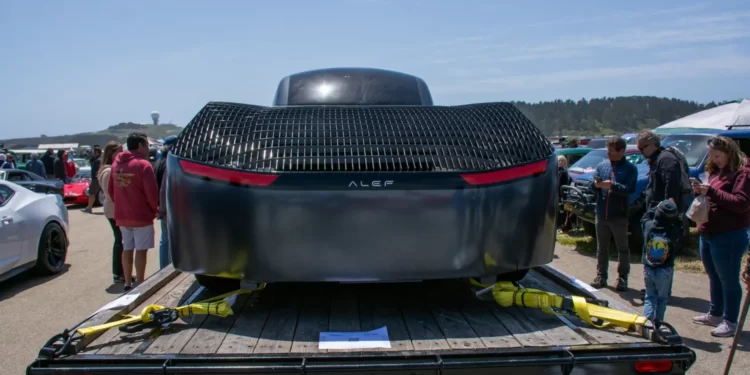 The concept of Alef's flying car was developed in the same year Marty McFly from Back to the Future II travelled to, well, the future (2015).
In order to meet certain requirements, including driving realistically, having vertical takeoff capabilities, and being reasonably priced, the business created its first subscale prototype in 2016.
Tim Draper, a well-known venture capitalist and early Tesla investor, was shown the scaled version and Alef's unique electric propulsion before he became the company's pioneering investor.
The programme received a $3 million startup investment from Draper Associates Fund V.
Alef unveiled the "Model A" in October of last year as the first electric flying vehicle capable of vertical takeoff and landing (eVTOL) and real-world street driving.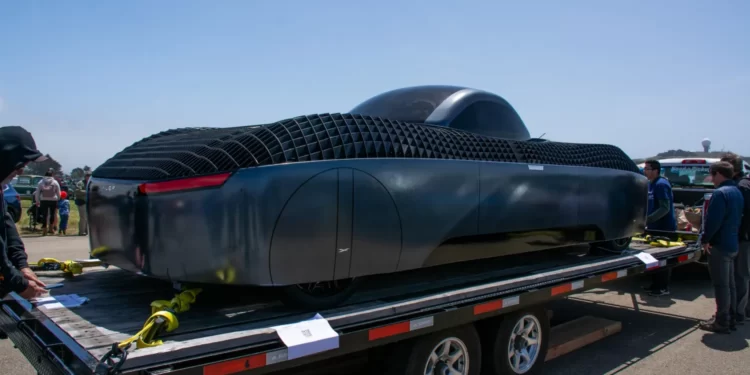 Alef claims that the Model A has a driving range of 200 miles and a flying range of 110 miles. Pre-sales for $300,000 started in October of last year, and Alef reports that before the end of the year, it had gathered over 440 reservations (with a $150 ordinary queue or $1,500 priority queue deposit).
The US Federal Aviation Administration granted a Special Airworthiness Certification to Alef's Model A, the first automobile of its sort. CEO Jim Dukhovny made the following remarks on the success:
The FAA certification is something we welcome with enthusiasm. It advances our goal of giving commuters a quicker, more ecologically friendly option while also saving people and businesses hours each week.

For aeroplanes, this is one little step; for cars, it is one gigantic step.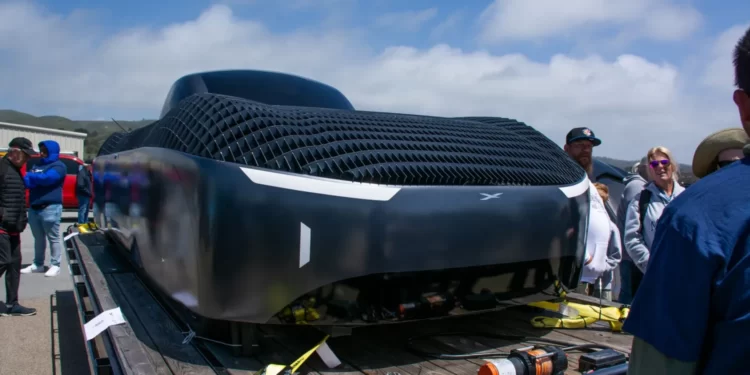 The business claims that it has been testing full-size prototypes since 2019. Production of the Model A is anticipated to start in the fourth quarter of 2025, and deliveries will follow soon after.
Alef is also working on other vehicles, such as the "Model Z," a four-person sedan with a $35K beginning price that will make its debut in 2035. According to the manufacturer, it will have a driving range of over 220 miles and a flying range of over 300 miles.
Other manufacturers and startups, like XPeng, are also working to market "flying cars" or eVTOLs.
In China earlier this year, the Aero HT from the EV startup was the first crewed eVTOL to be granted a flight authorization.
These are the Top 10 Best Flying Cars in the Autonomous Sector.
Even though the ideal of having electric automobiles has not yet come true, there is a reason why car firms are developing flying cars.
Although it sounds like a scene straight out of a dream film like Star Wars, it will soon become a reality.
More options are needed because of impending deadlines to phase out diesel-powered vehicles in the US and the UK by 2030 and 2035, respectively.
Think about being in a traffic jam and having a dead car battery! Undoubtedly, someone would fantasise that their car had wings.
Along with greatly reducing traffic jams, electric flying cars can save one from such predicaments.
Thus, here we are. Check out these 10 finest flying cars that will transform how we travel and move products.
The hybrid vehicle was created by a Slovakian business and has a top speed of 100 mph in the air and 45 mph on the ground.
It has a 62-mile range and a specially designed 2.0 l, 4-cylinder boxer internal combustion engine. For airborne rides, the foldable wings can be neatly lined along the hull and opened.
Normal but lightweight tyres are a perfect fit for a car designed for air travel.
It is beyond irony that a race car like this has 8 electric motors and 8 electric propellers.
This car can reach speeds of up to 250 kmph or 500 mph and features a composite fuselage and skid-type landing gear.
In-built sensors that prevent pilots from flying too high or too low are among the safety features, along with a few other elements that safeguard spectators during races.
Want to have your hands on a flying car right now, then this can be the one. Nirvana's Autogyro Drive is the world's first street-legal flying car.
With helicopter-style rotor blades, and a speed of 110 mph in the air, can be considered more a copter than a car.
Depending on the specifications its price starts from $63,500 and can go up to $1,80,000.
It was designed for personal use and features a dual front and true tilt propeller. The cruise speed ranges from 241 to 389 km/h, with a maximum range of 193 km.
The front and rear propellers of the personal use flying automobile may swivel forward and backward 360 degrees.
It can perform VTOL (Vertical Take Off and Landing) in vertical mode and cruising mode in horizontal mode.
It is a sub-scale electric vertical takeoff and landing vehicle prototype. The aircraft features a cockpit and two VTOL propellers mounted to the outer fuselage, one front and one aft.
While it has a top speed of 100 kmph, the average travel speed at 50 m altitude is 60 kmph. The load-bearing capability is 400kg, and there is room for two persons.
With a drone-like shape, it can quickly transport passengers across a crowded skylane.
With a top speed of 186 mph in the air, it combines the greatest advantages of the helicopter while avoiding difficult elements such as high cost, a requirement for space, and sophisticated flying processes.
In fact, it just requires a 15 X 15 m area to commence launch, making it a pet vehicle that can be launched from your backyard.
It weighs about 600 Kg, has a range of around 500m, and can be charged by plugging it into a household outlet.
Terrafugia's TF-X concept four-seated vertical take-off and landing (VTOL) plug-in hybrid-electric flying automobile was released in May 2013.
During flight, the aircraft is powered by a 300 hp gas turbine engine that drives a rear-mounted propeller.
The hybrid batteries may be charged either by the engine or by plugging them into a charging outlet.
The retractable landing gear mechanism allows for takeoff and landing from the garage.
It has a nonstop flight range of nearly 800 km and a peak speed of 322 kilometres per hour.
An inverted U-shaped vehicle resembles a drone rather than a flying automobile.
It was created by the drone-making business EHang as a mode of personal transportation for a single passenger weighing no more than 100 kilogrammes or 220 pounds.
A hybrid automobile with the motto 'one passenger, eight propellers, and four arms' can reach a top speed of 62 kmph in the air and a maximum height of 3500 km.
The self-driving car can only go short distances but may land in a safer spot nearby if it encounters an unexpected hitch.
A tricopter weighs 10kg and can only transport one person.
With a top speed of up to 62 mph in the air, its maximum height is only 30 metres.
It is akin to a small sports vehicle and is capable of unmanned autonomous flight.
It was designed by the Italian business Pal-V and does not have a clean look like others, which is a bonus. On the road, it is virtually indistinguishable from regular automobiles.
It is the most suited flying car to drive to the most often frequented areas, with a maximum speed of 112mph in the air and 99mph on the road.
Its wind-powered rotors give it a range of around 817 miles in the air and 310 miles on the road.